Passenger Jet Forced to Make Emergency Landing After Bird Strike Causes Engine Fire
The American Airlines flight was headed from Ohio to Arizona when the incident occurred.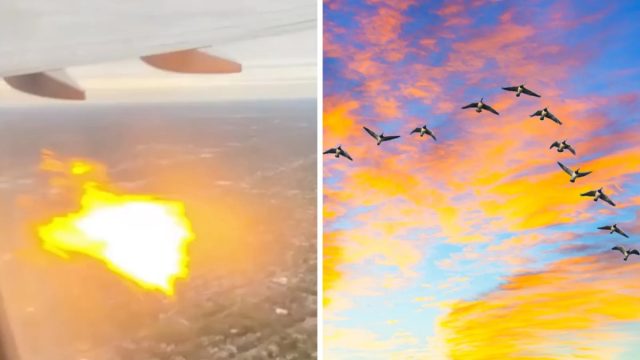 An American Airlines jet bound for Phoenix returned to Columbus, Ohio, for an emergency landing last week after birds struck the aircraft, causing an engine to burst into flames, according to witnesses and news accounts. The jet landed safely, and the incident led to no reports of injuries. Here's what you need to know about this near air disaster.
What Happened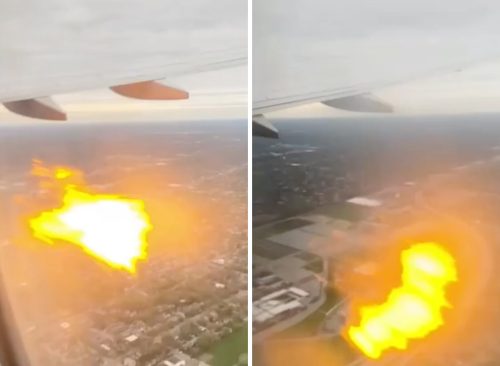 American Airlines Flight 1958 left John Glenn Columbus International Airport around 7:45 a.m. Sunday. The Boeing 737-800 carried 173 passengers and crew and 30,000 pounds of fuel. The incident occurred shortly after takeoff, the Federal Aviation Administration said in a statement.
Birds struck the jet at about 8 a.m., the FAA said. One passenger captured part of the incident on cellphone video, which shows flames spurting out of an engine on the right wing. The strike forced the pilots to turn the jet around to return to Columbus airport. By that time, the flight had not left central Ohio.
"The flight landed normally and taxied safely to the gate under its own power," American Airlines said in a statement. The emergency landing shut the airport down for only a few minutes. It reopened soon after and returned to normal operations, with only minor flight delays as a result, said Sarah McQuaide, an airport spokesperson.
Why Did This Happen?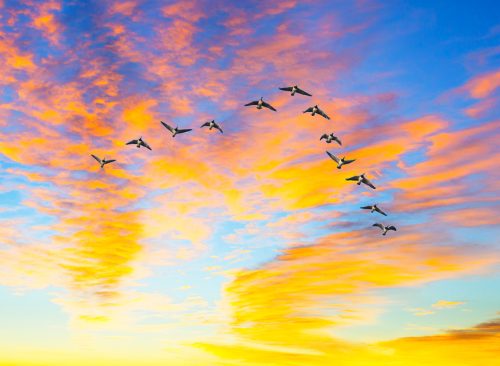 Reports of bird strikes have increased in the years since the January 2009 "Miracle on the Hudson," when pilot Chesley "Sully" Sullenberger safely landed an Airbus A320 onto New York's Hudson River after it hit a flock of geese that shut down both engines. Bird strikes accounted for 350 deaths since U.S. passenger flight began, according to the Aircraft Owners and Pilots Association.
 The Federal Aviation Administration or National Transportation Safety Board will investigate the incident, McQuaide said. "The aircraft was taken out of service for maintenance and our team is working to get customers back on their way," American Airlines added.