2-Year-Old Missing Boy's Body Found in Alligator's Jaws After Mother's Murder 
His mother was stabbed to death.
The body of a missing 2-year-old Florida boy was found in an alligator's jaws two days after his mother was stabbed to death. When Pashun Jeffrey, 20, was found dead at her St. Petersburg apartment last Wednesday, her son Taylen Mosley couldn't be found. After two days of searching, police discovered Taylen's body in a pond across town from this mother's apartment. Read on to find out more about this tragic story, including who has been charged with the murders and what police and relatives are saying about how mother and son died.
The Crime
Jeffrey, who was employed at a local pharmacy, was last seen with her son by family members shortly after 5 p.m. on Wednesday. Three hours later, neighbors heard a disturbance at the apartment but didn't call the police. The next day, Jeffery's mother contacted the manager of her apartment complex because she hadn't heard from her, which was unusual. Around 2:30 p.m. Thursday, police found Jeffery's body in her bathroom. It was "a very violent crime scene," said St. Petersburg Police Chief Anthony Holloway. Jeffrey had been stabbed more than 100 times, WFLA reported. Her son was reported missing shortly after.
The Suspect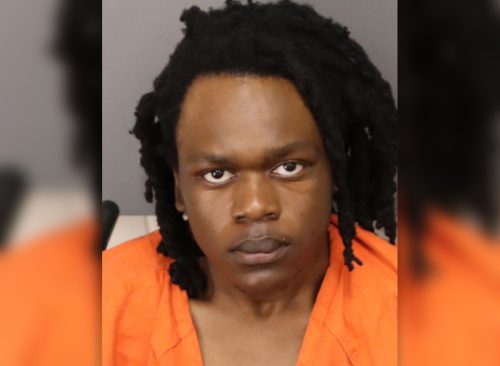 According to the arrest affidavit, Mosley celebrated his 21st birthday at 20-year-old Pashun Jeffery's apartment on the day she was killed. After the party ended, he showed up at his mother's house around 9 p.m. with severe cuts on his arms that police say were caused during a knife attack. He admitted himself to the hospital for treatment of the wounds. A bloody fingerprint on a cleaning bottle and a bloody Gucci shoeprint at the crime scene were linked to Mosley, police said. He has pleaded not guilty to two counts of two first-degree murder and is being held in the Pinellas County jail.
Search for Missing Child Ends in Tragic Discovery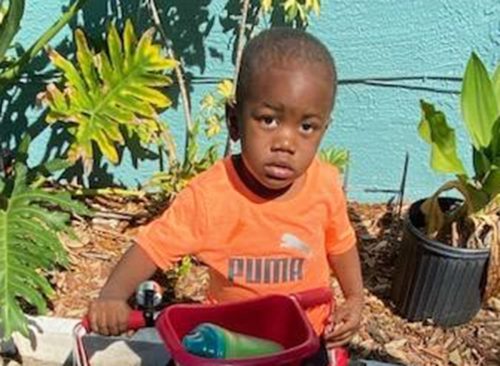 After two days of searching local creeks and ponds, two-year-old Taylen was found in the jaws of an alligator in Lake Maggiore, across town from Jeffery's apartment. Someone had reported seeing something in the alligator's mouth. The animal dropped the body after the police shot at it and was ultimately euthanized. The police have not said whether the alligator had any role in Taylen's death. 
"My Gut Told Me Something Was Wrong"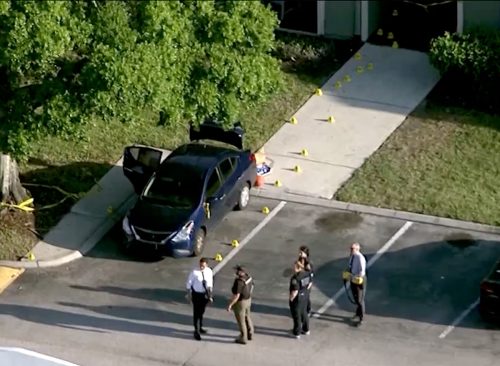 Theo-Brickhouse Sails, Jeffrey's great-aunt, told WFLA about the day she called her great-niece and immediately knew something wasn't right. "The phone went to voicemail," she recalled. "And nobody answered. And just kept going to voicemail, and my gut told me something was wrong."  On her lunch break, the drove to Jeffrey's apartment on her lunch break and knocked on the door. There was no answer. It was then that she noticed a trail of blood leading from the door to the parking area. Shortly after, police found Jeffrey dead inside. "I would have never, in a million years, when this week started, ever thought that something like this would happen," Brickhouse-Sails said emotionally. 
RELATED: Alleged Killer Bryan Kohberger Only Meant to Kill One of the Victims Who He Was "Obsessed" With
Child's Cause of Death Not Released
Court documents didn't say precisely how Taylen died, only that being placed or thrown in the lake led to his death. "I worried about them suffering," Brickhouse-Sails told WFLA. "That's my biggest worry, was that how they suffered. And when I close my eyes at night, that's all I see, was the suffering of both of them. And I pray to God that they didn't suffer long." A GoFundMe page described Pashun as a single mother who was dedicated to making a better life for her son: "Taylen was a sweet and happy toddler and loved his mom. During Pashun's work breaks, she would FaceTime so that she could spend every moment possible with him. During the day, Taylen would grab anyone's phone and pretend to call his mom. To see them together and their love for each other was a blessing."