Grandma Takes Down Armed Robber Who Tried to Hold up Her Food Truck
Keshondra Howard Turner, 53, was cooking around 1 p.m.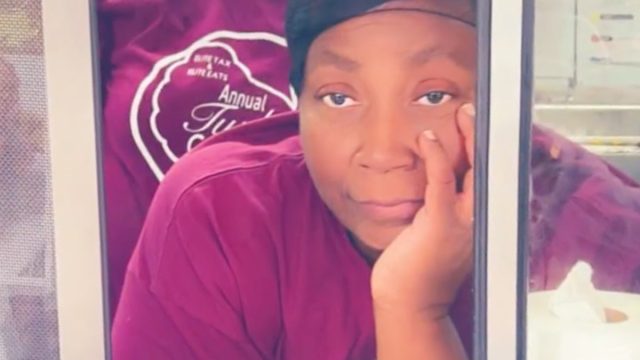 A gun-toting Texas grandmother took down a gunman who tried to rob her family-owned soul food truck last week. Keshondra Howard Turner, 53, was cooking around 1 p.m. on Tuesday inside the Elite Eats and Cold Treats truck in a Houston parking lot when a 23-year-old man drove up alongside the vehicle. After asking to see the menu, he pulled a handgun on her and another employee working inside the truck. Then he got out of the car and demanded money. Read on to find out what happened next.
One Gun Jams, The Other Doesn't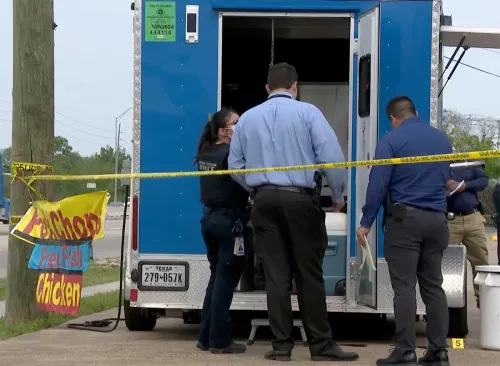 Turner quickly shut the food truck's open window, but the man forced it open, stuck the gun inside and tried to fire. But the weapon jammed. At that moment, Turner, who is licensed to carry a firearm, drew her own weapon and shot the man multiple times. He stepped back from the truck and collapsed about 50 feet away. Authorities pronounced him dead on the spot.
First Trouble for Three-Year-Old Business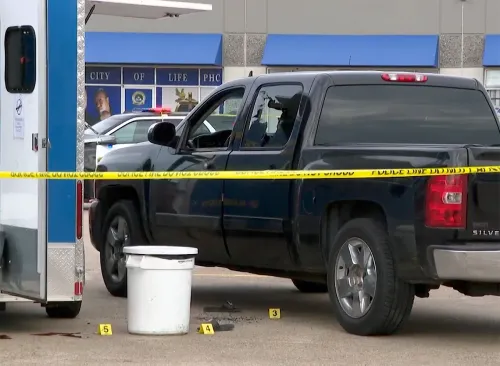 Turner's son told local station KHOU she never would've wanted to use her gun, but she didn't have a choice. "My momma is a great person, you know? Good-hearted, looking out for everybody. She'd give the shirt off her back," said Derick Howard. The family has operated the food truck in the parking lot since 2020 and had never had a problem before last Tuesday, when the grandmother's worst fear was realized. "I hope she's all right, because I know right now she's going crazy because that's not even (like) her," her son said.
Charges Are Not Expected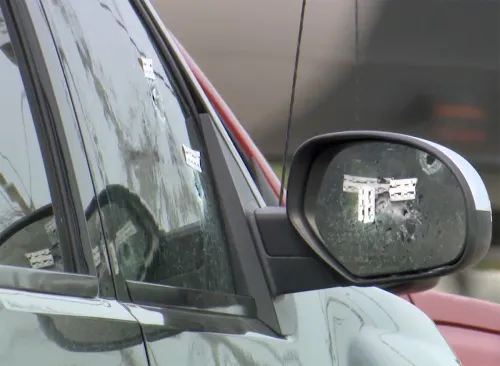 Turner had a panic attack after the shooting. She was taken to a nearby hospital for treatment chest pains. Police didn't file charges against Turner, and they say none are expected because she fired her weapon in self-defense. Turner's son said divine intervention saved his mother. "She's a godly woman. That's why the gun jammed—because God jammed it," he told KHOU.
Social Media Reacts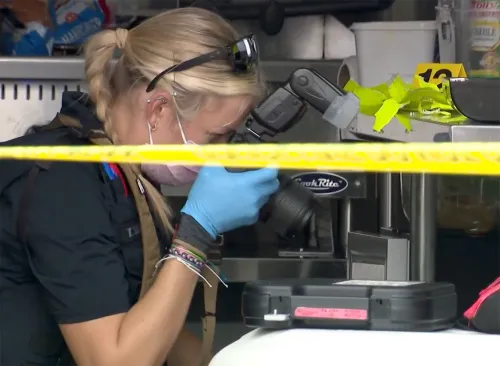 Commenters on KHOU's tweet and Instagram post about the shooting cheered Turner's actions but expressed regret she was forced to defend herself at all. "Some heroes wear hair nets!" one commenter said. "Good for her. And everyone else. Knowing a grandma can level the playing field against a robber will hopefully make potential criminals think twice," one woman wrote. "Poor lady.. I bet she is suffering rn. Not only was it probably extremely traumatizing, but she has to bear the burden of taking a life, when she had no other choice. I'm glad she defended herself, but there are still mental and emotional consequences. I hope she is okay!" commented another. 
"She Saved Lives. No Doubt"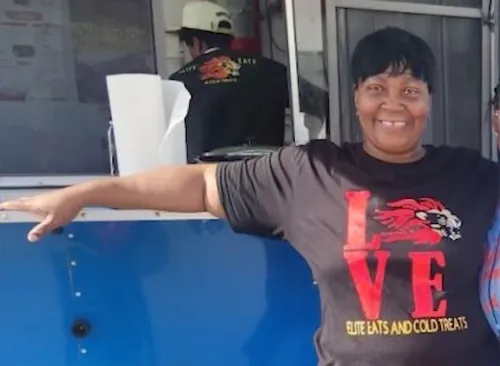 Some expressed concern for Turner's mental health after the incident. "I know people mean well by joking about her as if she's a tough gun slinging grandmother," one woman tweeted. "But Pumpkin is sweet. A decent person. Means well & sits in her food truck daily. She's not this hardened character people are creating. She tried to save the boy's life."
"She did nothing wrong. If she's suffering after this experience, I truly am sorry to hear it," a commenter replied. "We're thrilled she protected herself, and that there's one less hardened criminal out there who thought NOTHING of trying to kill her. She saved lives. No doubt."