Fatal Alligator Attack on Woman in Retirement Community Linked to Neighborhood Pond, Family Claims
Alligator attack at retirement community raises safety concerns.
The family of an 88-year-old woman who was killed by an alligator outside her South Carolina home last year has sued the company that developed her retirement community, claiming it didn't "ensure against natural disasters such as alligators." Nancy Becker was in the backyard of her home trimming shrubs last August before she slipped down a hill and fell into a nearby lagoon, the Island Packet reported.
When first responders arrived, they found Becker dead in the water beside the alligator. Read on to find out what happened after that, what the family's lawsuit claimed, and about a shockingly similar incident at a retirement community just a few months ago.
Negligence, Wrongful Death Claimed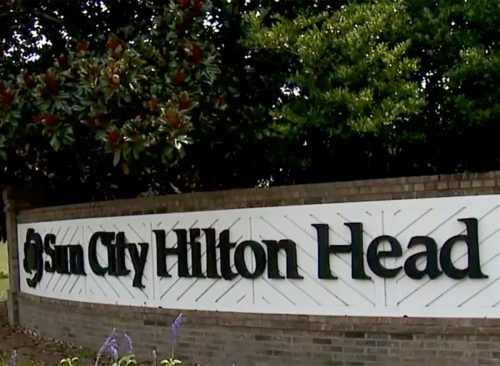 In a lawsuit filed last Monday, Becker's family alleges that the alligator roaming in the lagoon was "drawn" there by the "manmade ponds and ponding basins" built by the company that developed the retirement community, the Washington Post reported this week.  The lawsuit, filed in Beaufort County, South Carolina, states that Del Webb Communities failed to "ensure against natural hazards such as alligators."
It names Del Webb, the community where Becker lived (Sun City Hilton Head) and an employee of the community as defendants. The allegations include negligence and wrongful death.
"Excruciating Pain and Suffering"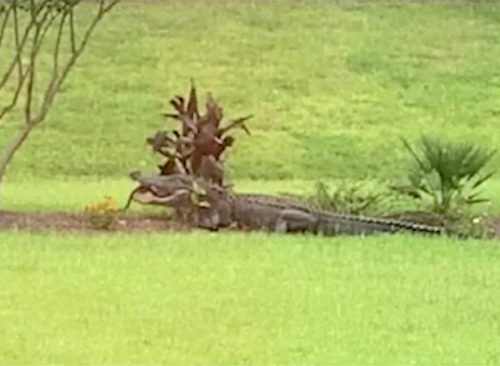 On Aug. 15, police received a call about a large alligator near the pond's edge that onlookers thought was "guarding what was believed to be a person," according to the Beaufort County sheriff's office. "When we got there that's exactly what we found," said Maj. Angela Viens, a public information officer.
After Becker's body was retrieved from the water, the South Carolina Department of Natural Resources captured and removed the 9-foot, 8-inch male alligator. It was later euthanized.  The coroner later reported that Becker died of blunt force trauma from the attack. The lawsuit claims Becker "endured excruciating pain and suffering, including severed limbs."
The Lawsuit's Allegations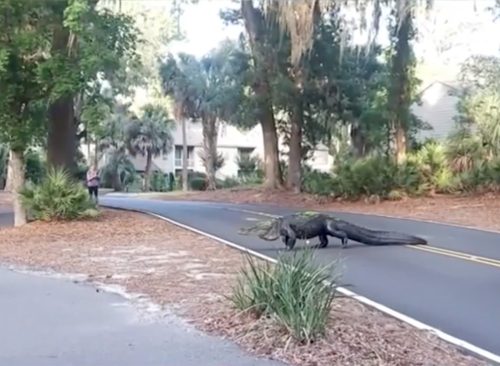 The lawsuit alleges that Del Webb "breached" its duty to residents "by designing and constructing ponds and ponding basins within the Community which attracted hazards and predators such as alligators, without adequate safeguards and protections."
The suit goes on to claim that Sun City and the employee "were negligent, grossly negligent, willful, and wanton" by failing to take "adequate or appropriate measures" to prevent alligators from living on the property or attacking residents.
No Comment From Defendants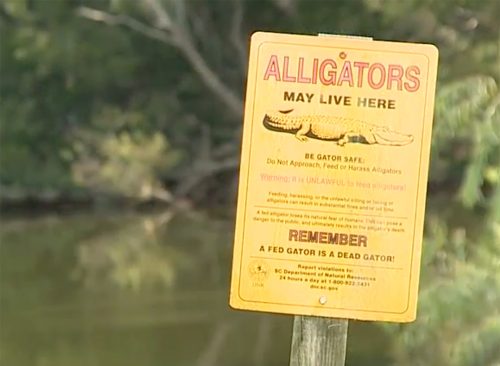 The defendants are also accused of misrepresenting the "safety and security" of the community and did not warn Becker of "the risks and dangers of alligator attacks" in the community.
Del Webb and Sun City have not responded to numerous media outlets' requests for comment. The community, which is home to more than 16,000 residents ages 55 and up, spans more than 5,725 acres of land and includes 1,500 acres of open land and wetlands. The community's vision statement describes Sun City as "a premier, well-managed, fiscally responsible active adult community" where residents can "enjoy a richly diverse lifestyle in a value-oriented, safe and aesthetically pleasing environment."
Another Recent Retirement Community Attack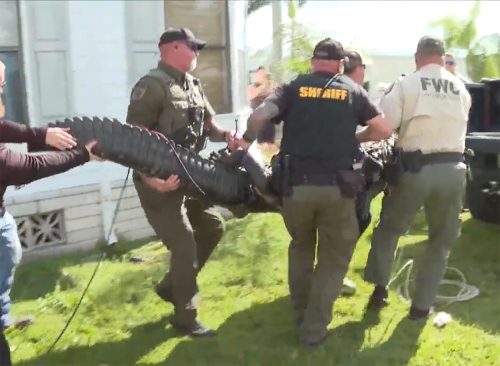 The attack on Becker was the fourth fatal alligator attack in the United States in 2022. It was not one to occur in a Florida retirement community in recent years. In February 2023, an 85-year-old woman was killed by a 10-foot-long alligator at the Spanish Lakes Fairways retirement community in Fort Pierce.
The giant reptile lunged from a pond and dragged the octogenarian into the water while she was out walking her dog, authorities said.  A neighbor who witnessed the attack said she was traumatized by the experience. "There's nothing you can do. Just kind of haunted by that, you know, I don't know what else I could've done," said Carol Thomas.