Bizarre Police Chase Ends With Naked Man Arrested For Stealing School Bus With Dead Deer Inside
Wild chase only got wilder.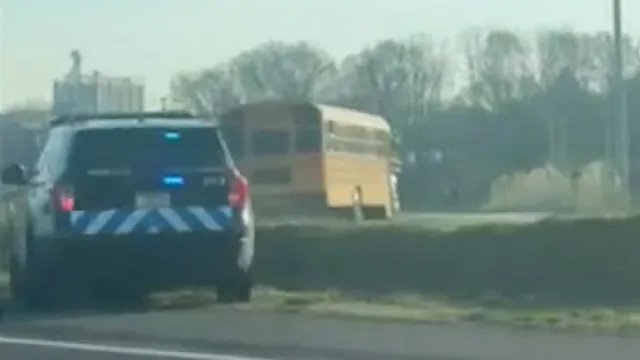 A highly unusual police chase unfolded across three counties in Pennsylvania last week as authorities pursued a naked man who was driving a stolen school bus with a dead deer inside. According to Carroll Township Police Department, around 7:10 a.m., state police told their officers to be on the lookout for the stolen Lincoln Coachlines bus, which had been taken from nearby Abbottstown. What authorities ultimately saw was Tony Jay Saunders Jr., 24,  in the driver's seat. Read on to find out what happened next and how the suspect explained the whole situation to the police.
Wild Chase Only Got Wilder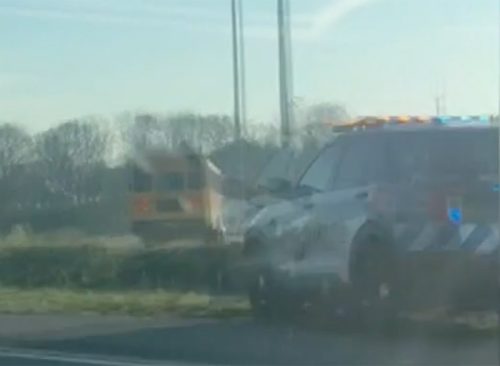 Police spotted the stolen bus driving through a Giant Foods and Rite Aid parking lot, with its lights turning on and off intermittently. It then turned onto a highway. When authorities caught up to Saunders, he initially pulled over near the Pennsylvania Turnpike, then pulled away. A police chase ensued, with the bus winding in and out of traffic lanes, authorities said. After the bus left the highway, police say Saunders drove over an embankment, almost flipping the bus. He then steered the vehicle into a nearby neighborhood, where he got out of the bus and started running from the police.
On the Run, Naked
Officers say as Saunders ran, he began taking off his clothes. Totally nude, he ran through several parking lots and busy traffic. Eventually, police caught up with and arrested the naked Saunders. They say he admitted taking the bus on Tuesday morning after crashing a BMW, putting a dead deer inside the bus, and attempting to drive it home to use as fertilizer for his garden.
Suspect Charged, Being Held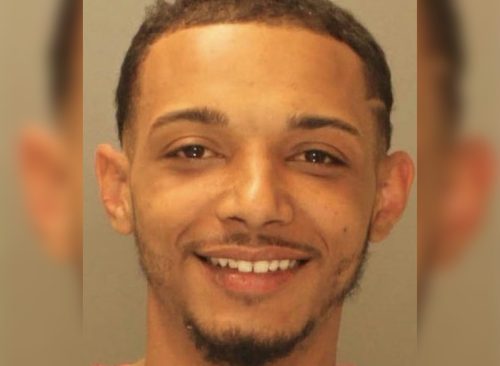 "Not only is it a felony because it's a vehicle, but the new part you add into it now, were there any children inside? Did the male stop to pick up any children?" said Chief Thomas Wargo of the Carroll Township Police Department. "None of that was known at the time." Ultimately, no children were found on the bus. Saunders has been charged with attempting to elude an officer, receiving stolen property, resisting arrest, and reckless driving, according to online court documents. He's being held at York County Prison on $100,000 bail.
Eyewitness Took Video
Local resident Jodi Leininger watched the bus drive over the embankment as she was on her way to work. She caught part of the pursuit on camera.  "The cop was blocking both lanes and then when it opened up a little bit, I was filming and was able to see the bus going over the embankment there and hoping there were no kids in it," Leininger told Fox 43.
The First Car Chase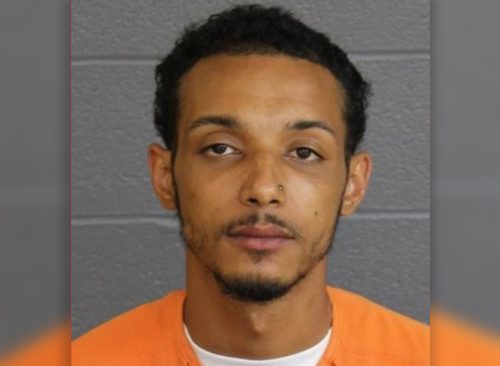 The bus ride wasn't Saunders' only car chase that day, police say. According to a charging document, police pulled over a BMW driven by Saunders around 12:30 a.m. the same day in nearby Oxford Township because he and his vehicle matched the descriptions from a burglary the day before. According to the complaint, Saunders drove away when troopers asked him to get out of the vehicle. He allegedly ditched the car when he couldn't maneuver it over railroad tracks and ran into a nearby heavily wooded area, evading police for the moment. He admitted to taking the bus earlier in the day after he crashed a BMW, and explained that he placed a dead deer in the back of the bus, police said. His plan was to drive the deer to his residence and use it as fertilizer for his garden. Online court dockets list his address as being in Florida.