Amazon Driver Interrupts Police Standoff to Deliver Package to SWAT Team Member
Video has gone viral of an Amazon worker.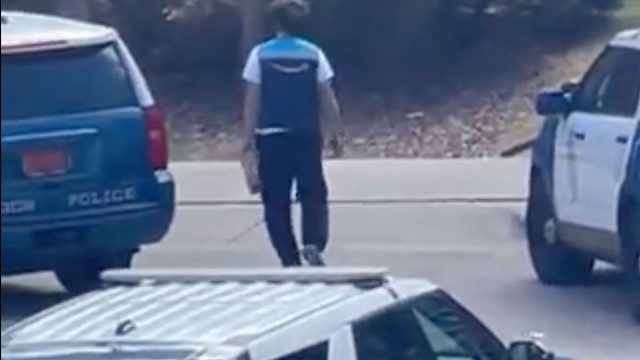 It's supposed to be the Post Office that lets nothing stand in the way of their deliveries, but recently an Amazon driver in North Carolina couldn't be deterred from delivering a package, even under the most extreme conditions: A police standoff.  Video has gone viral of an Amazon worker in Cary, North Carolina, walking up to an apartment complex surrounded by police cars. He nonchalantly hands a Prime delivery to one of the officers at the tense scene. Read on to find out what happened after that. 
Driver Doing His Job = 6.7 Million Views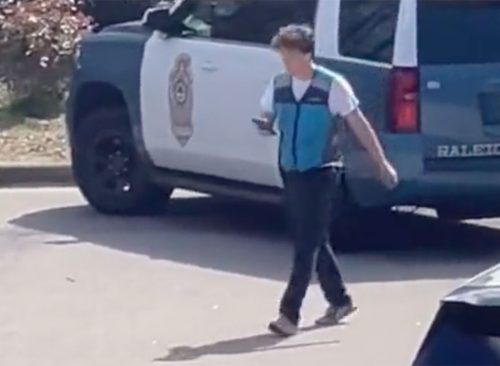 Video of the dramatic delivery has racked up 6.7 million views on TikTok since it was posted last month. ​​"When you're about your business…nothing will get in your way," the caption says.  The driver is seen approaching the apartment complex; he gets close before being stopped by a police officer. One of the officers takes the package from the driver and hands it to someone standing nearby. The driver calmly takes a cellphone photo of the package to prove it was delivered, then strolls away from the scene.  The circumstances around the handoff are unclear. The police officer may have taken the package because its recipient was either locked out or locked in their apartment while police activity was in progress. 
Police Standoff Was In Progress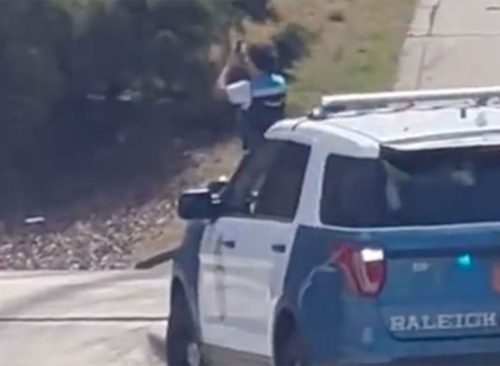 The delivery man likely had no way of knowing police were in the midst of what became a 20-hour-long standoff with a man who was having a mental health crisis and had barricaded himself inside his apartment. The man ended up committing suicide and shooting his 11-year-old son twice. Police were able to remove the boy from the apartment before the man took his own life.  Cary Police Chief Terry Sult said negotiators "did a remarkable job securing his release, then did another remarkable job trying to work on this individual … I have no words to express the problem that we face with mental illness in this country."
"A Very Scary Situation"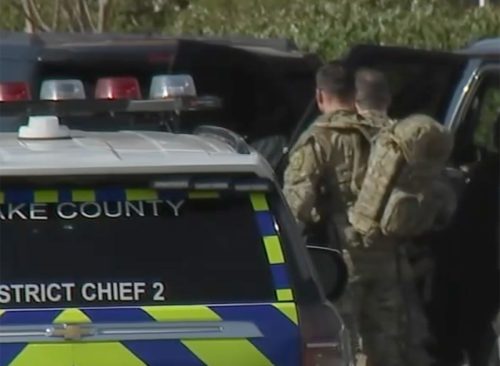 A neighbor told ABC 11 that she saw the situation unfold.  "We came out at 11:30 last night. We didn't know what was going on. And then finding out there was a child that was definitely in danger was definitely really unsettling," she said." My prayers and thoughts go out to them. I know that that's definitely a very scary situation."
Another Amazon Special Delivery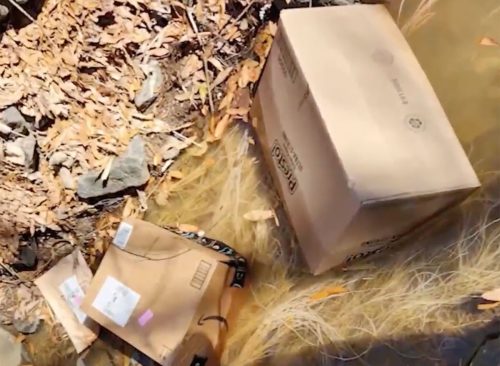 Thankfully, some unlikely Amazon deliveries have happier endings. Last month, a man and his wife were walking through a Charlotte, North Carolina, park when they spotted a number of Amazon packages that had been dumped in a creek, Fox 8 reported. They seemed to be unopened, so the man grabbed as many as he could reach.  "I started pulling the packages out, fishing them out and calling those addresses and googling those addresses and the store owners and letting them know that we found unopened packages in the creek," he said. 
Hand-Delivered to Grateful Recipients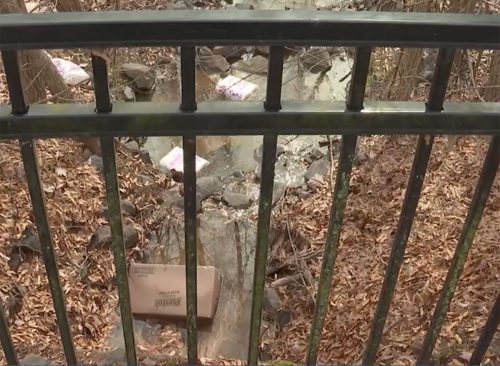 Then the man, who didn't want to be identified, put the packages in the back of his truck and hand-delivered them to the recipients, which included several local businesses.  "It was really strange, you would think that it was nefarious or if it was a theft, that why would somebody go to five different addresses, grab all of the packages and throw them into the creek unopened," the man who found the packages said.