Man Tracks Down Person Who Allegedly Stole His Truck by AirTag, Then Kills Him, Police Say
Confrontation ended in gunfire.
Police in San Antonio, Texas, say a local man used an Apple AirTag to track down the man who stole his truck, then killed him. The man's vehicle was stolen from his Northside home on the afternoon of March 29, police said. Using an Apple AirTag, he was able to track his truck down to a shopping center on the city's Southeast side, nearly 20 miles away. The truck owner called the police but didn't wait for them to respond before taking matters into his own hands. Read on to find out more, including what happened next and whether the man will face charges.
Confrontation Ended in Gunfire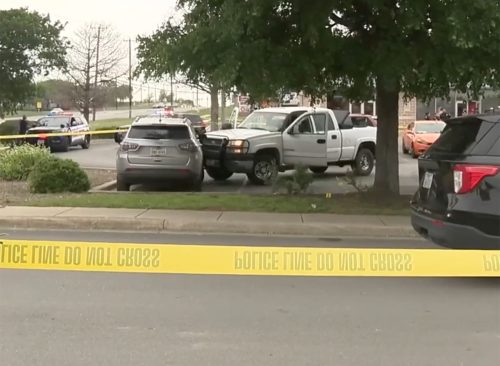 San Antonio police said they received a stolen vehicle report around 1 p.m. on Wednesday. The truck's owner used the tracking device to locate his vehicle and drove to the shopping center, where he saw his vehicle in the parking lot with a person inside. When the truck's owner walked up to the stolen vehicle to confront the person inside, a disagreement ensued. The car theft victim told police he believed the suspected thief pulled out a gun, and "a firefight" ensued, a police spokesperson said. 
Shooter Not Expected to Face Charges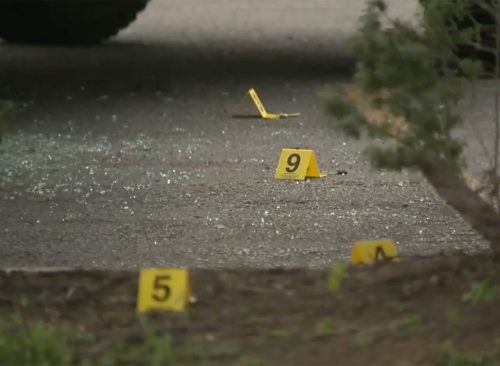 Police said that they believe the car thief victim is the only person to have fired shots, the Houston Chronicle reported. The suspected thief, Andrew John Herrera, 44, died from a gunshot wound to the head, according to the Bexar County Medical Examiner, KSAT reported. The car theft victim reportedly stayed at the scene of the shooting, cooperated with police, and was taken into custody for questioning. The shooter is not expected to face charges, but the investigation is ongoing, said SAPD spokesperson Nick Soliz. In Texas, it's legal to carry a gun and to use deadly force to defend yourself from "apparent and imminent danger."
Police Warn Against Vigilantism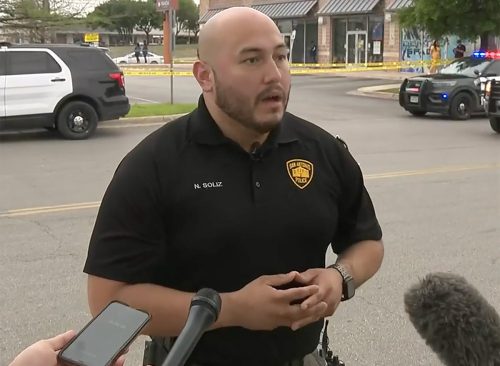 Soliz said that people shouldn't act on their own in these circumstances. "If you are to get your vehicle stolen, please do not take matters into your own hands like this," Soliz said in a news conference. "It's never safe, as you can see by this incident." "I urge the public to wait for police in this matter," he said. "Let us go with you. We have training." 
Similar Case Ends With Arrest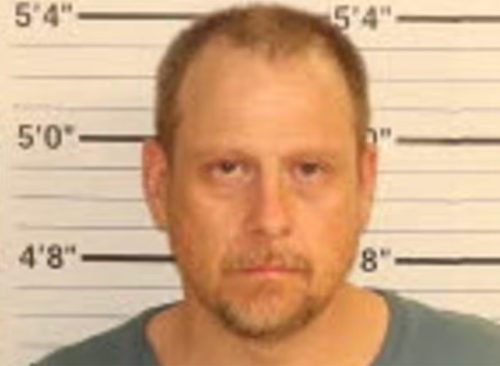 In Memphis, Tennessee, last month, a man used an AirTag to track down his stolen truck and found the alleged thief asleep inside. In that case, no shots were fired, and an arrest followed. Using information from the AirTag, the victim found his 1994 Ford F150 in a driveway. Inside, a man was asleep next to a pink handgun. Officers arrested 40-year-old Christopher Clark and charged him with theft. He denied stealing the vehicle and denied owning the handgun, local TV reported. 
RELATED: Alleged Killer Bryan Kohberger Only Meant to Kill One of the Victims Who He Was "Obsessed" With
What Apple Has Said About AirTags and Theft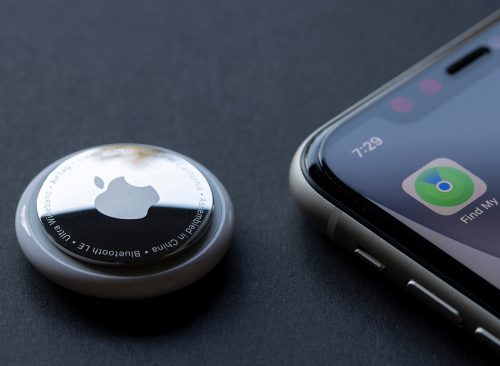 A spokesperson for Apple previously said it works with law enforcement to track down AirTags used for criminal purposes. "AirTag was designed to help people locate their personal belongings, not to track people or another person's property, and we condemn in the strongest possible terms any malicious use of our products. Unwanted tracking has long been a societal problem, and we took this concern seriously in the design of AirTag. It's why the Find My network is built with privacy in mind, uses end-to-end encryption, and why we innovated with the first-ever proactive system to alert you of unwanted tracking. We hope this starts an industry trend for others to also provide these sorts of proactive warnings in their products," the spokesperson said.