Man Opens Plane Door in Midair, 9 Passengers Sent to Hospital
"I thought the plane was blowing up," one passenger said about the incident.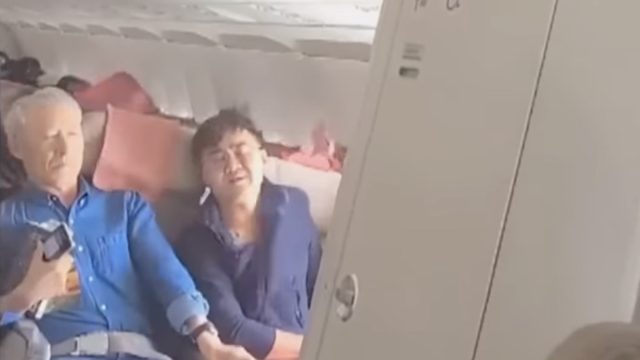 A passenger on an Asiana Airlines flight opened the plane's door as it was about to land in the South Korean city of Daegu last week, terrifying passengers and sending nine to the hospital. Another passenger posted a recording of the frightening incident, showing wind blasting the plane's interior. Police detained the unidentified man after the plane landed safely. Here's what you need to know about this near disaster.
Officials did not identify the man who opened the door, only saying that he was in his 30s. He was sitting next to an emergency exit at the time of the incident.
2
What Flight Was Affected?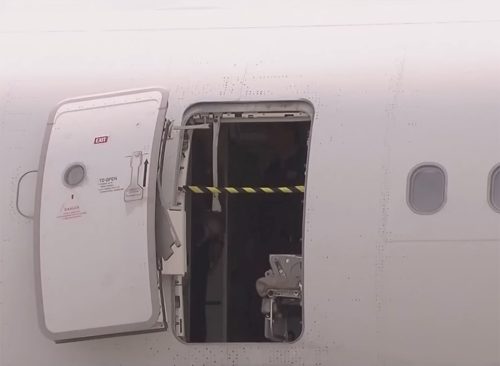 The incident took place on an Asiana Airlines Airbus A321-200 with 194 passengers on board. The flight had taken off from the holiday island of Jeju before noon en route to Daegu, about an hour away and 180 miles southeast of Seoul.  The passengers included 48 elementary- and middle-school athletes headed to a national sports event in Ulsan, South Korea.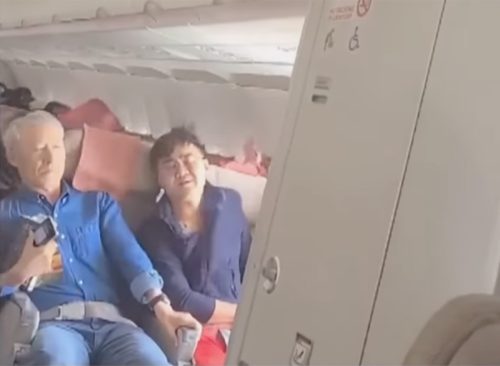 The man opened a cover and pulled a lever to open an emergency exit as the plane was 656 feet off the ground and only minutes from landing. All the passengers were seated and wearing fastened seat belts, the airline said. Other passengers tried to stop the man from opening the door but failed, the transport ministry said.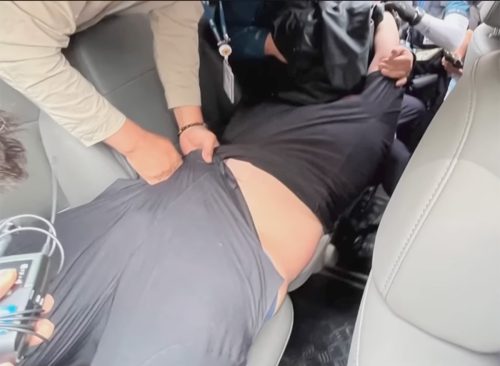 "It was chaos with people close to the door appearing to faint one by one and flight attendants calling out for doctors on board through broadcasting while others were running down the aisle in panic," another passenger, 44, told a local news service. "I thought the plane was blowing up. I thought I was going to die like this."
The recording captures the intense airflow coursing through the entire airplane cabin.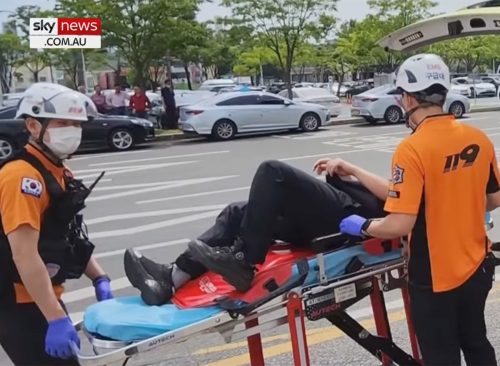 The plane managed to land safely at about 12:40 p.m. Nine teenage passengers suffered breathing issues and were sent to a hospital, a Daegu fire department official said. Their condition was not known.
An image of the plane, after it landed, showed an open emergency door near the plane's left wing with a deployed escape slide ripped away.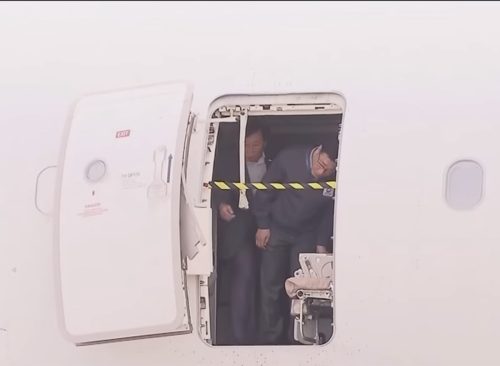 Police held the man for questioning. Officials offered no motive for the man's actions. A government official said the incident was the first of its kind in Korean aviation history.