Bizarre Moment Male Lawyer Violently Attacks Female Attorney During Dog-Related Brawl
Two Brazilian attorneys took things to the street.
Lawyers usually fight it out in court, but two Brazilian attorneys took things to the street recently when they had a physical altercation in the middle of the road. The reason: Their pet dogs had gotten in a fight.  The clash was captured on cellphone video as Cledmylson Ferreira charged out of his car and attacked Gizelle Piza on Monday in Brasília. The resulting footage went viral worldwide, attracting copious press coverage and leading to some consequences for Ferreira. Read on to find out what they are, and how Piza described the attack in the media.
How the Brawl Started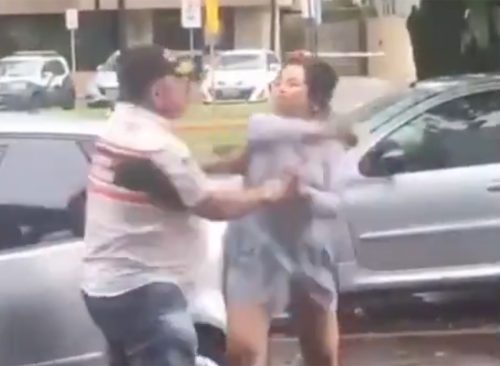 The conflict began as Piza was walking her dog past a restaurant where Ferreira was eating, with his dog beside him. She noticed that Ferreira's dog was unleashed and pulled her dog back, but Ferreira's canine still lunged at hers.  Ferreira then tried to get in his car and leave, putting the dog in the back seat. But he saw Piza filming his license plate number on her phone and became angry, O Globo newspaper reported.
What Happened Next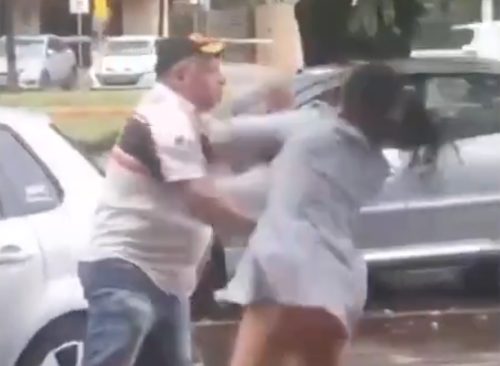 On the video, Ferreira is seen smacking Piza's phone and shoving his hands into her face. She then slaps him several times, which provokes Ferreira to grab her hands and punch her. Piza scratches his face before he grabs her by the hair and throws her to the ground.  As Ferreira gets in his car to drive away, Piza opens a door and sits in the back seat. Ferreira gets out of the vehicle and the two continue to argue. Piza told O Globo that at this point she had called the police, who took some time to arrive.
"He Tried to Run Me Over"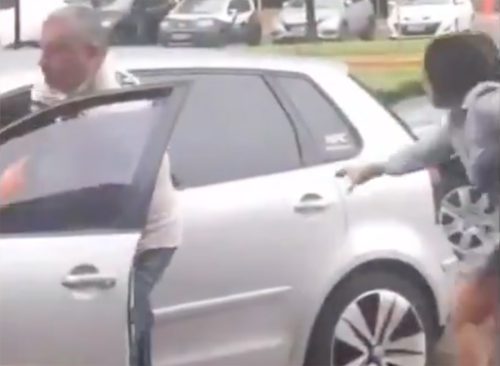 "The dog bit and scratched me. I suspended my dog ​​so he wouldn't be attacked anymore and walked away," Piza told O Globo newspaper.
"He continued eating lunch as if nothing had happened. I asked if he was aware of a district law that requires, in places with large circulation of people, that dogs walk with a leash, and the most violent (wear) a muzzle."
"When he got in the car to leave, he put his dog in the back seat. I went to film the license plate and he tried to run me over, accelerated the car in reverse. I went to the side and that's when he got out of the car and started hitting me."
"Shaken and Baffled"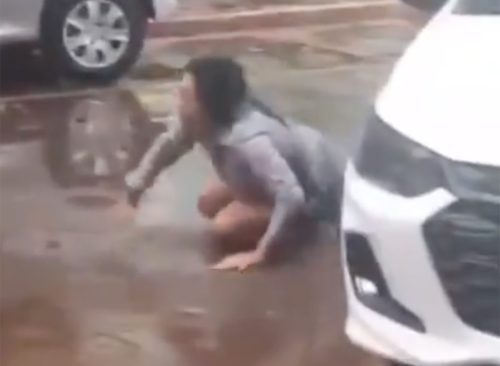 Piza said she was "extremely shaken and baffled" by the attack. She expressed regret that her 15-year-old son saw the video.   "First, I'm a mother. And secondly, I am a woman. What shook me the most about all of this was not imagining that it would have so many repercussions, to the point of my son finding out. He saw his mother being massacred in the middle of the street," she told O Globo.
Arrest, Media Frenzy, Professional Reprimand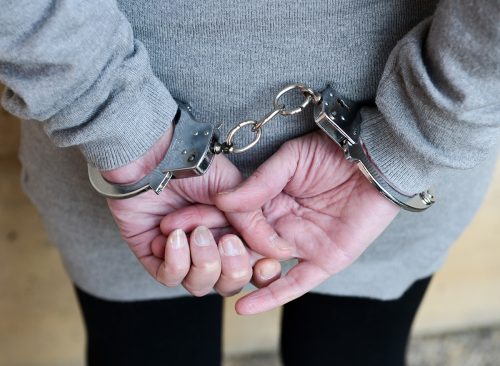 Ferreira was arrested at the scene and charged with assault, walking his dog incautiously and for possession of a bladed weapon—police found two switchblades in his car. He was released on his own recognizance after signing an agreement to appear in court.  Ferreira did not respond to media outlets' requests for comment, including CNN Brasil. In a statement, Piza told the news network she needed medical attention and had bruises on her knee, arms and legs.  According to Folha Press, Ferreira was officially reprimanded by the Brazilian Bar Association (OAB-DF), which called his actions "misogynistic and cowardly" and suspended his attorney's license for 90 days. The suspension can be extended, and Ferreira may be disbarred, the news outlet said.