Lowe's Employee Fired for Stopping Shoplifters, Gets Job Back
She got a black eye in the process.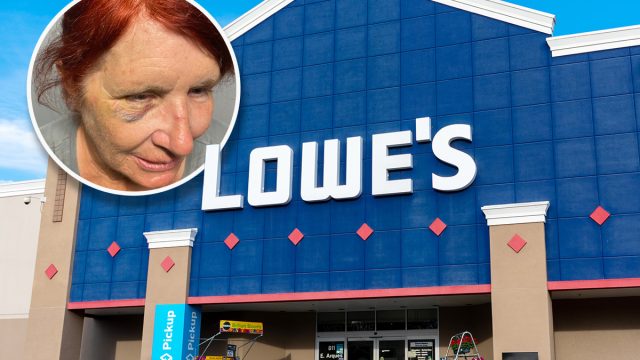 A Lowe's employee who was fired after trying to stop a group of shoplifters—incurring getting a black eye in the process—has gotten her job back. The 13-year employee of a Rincon, Georgia, location of the hardware chain attracted sympathetic nationwide headlines (and her employer's public outrage) after she was terminated last month. On June 25, Donna Hansbrough followed three men who had left the store with several items without paying into the parking lot. Local media reported that she attempted to stop them from leaving when one of them assaulted her. Read on to find out why she was fired, how she got her job back, and what she and Lowe's are saying about the incident. 
Hansbrough, 68, was fired by Lowe's last month for violating company policy in trying to stop the trio of thieves, who had left the store with $2,100 of merchandise. In the store's parking lot, Hansbrough grabbed onto a shopping cart with the stolen products after the three left the store without paying. One of them punched her in the face three times, local police said.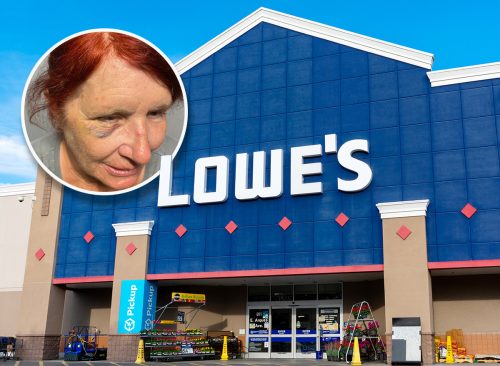 On July 24, Lowe's offered Hansbrough her job back and issued a statement. "After senior management became aware of the incident and spoke to Donna Hansbrough today, we are reinstating her job and we are pleased that she has accepted the offer to return to Lowe's," a Lowe's corporate spokesperson said, according to the Effingham Herald. "First and foremost, there's nothing more important than the safety of our customers and associates," he added. "Products can be replaced; people cannot. We continue to work closely with law enforcement to investigate and prosecute those who are responsible for this theft and violent attack."
"They say that if you see somebody stealing something out the door, not to pursue, not to go out. I lost it," Hansbrough told the Herald. "I grabbed the cart. I don't actually remember going out, but I did. And I grabbed the cart that had the stolen items in [it]."  Hansbrough said she was overwhelmed by instinct after seeing the alleged theft. "I just got tired of seeing things get out the door. I just … I lost it," she told the news outlet. "I basically lost all the training. Everything they tell you to do, I just … I just lost it."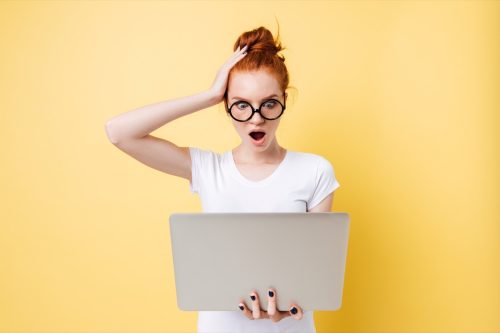 Public reaction to Lowe's decision to dismiss Hansbrough was highly negative. A GoFundMe set up for Hansbrough on July 22, calling her "wrongfully fired," raised $25,000 in four days.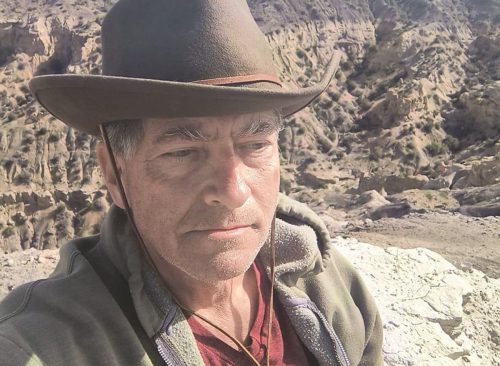 On July 24, Hansbrough's husband, Jay Hansbrough, made a public Facebook post that said, "Lowe's gave my wife her job back on condition she stops talking to news people. She is happy." He added that she did not receive a raise but was OK with that.