Texans Feared Serial Killer May Be on the Loose After Cops Pull Bullet-Riddled Car From Lake
In Austin, Texas, where 8 men have been found in the same lake in under a year.
Fears of a serial killer continue to fester in Austin, Texas, after the body of a fourth man was found in the exact same lake this year alone. Over the last year, a whopping eight bodies – all men – have been pulled from Lady Bird Lake. While police have yet to confirm the suspicion of a repeat killer, people in the community are scared that a serial killer is on the loose.
Last week, a car riddled with bullet holes was pulled from the late, stirring up more concern that the most recent death last month wasn't an isolated incident. 
1
A Car with Bullet Holes Was Pulled From Lady Bird Lake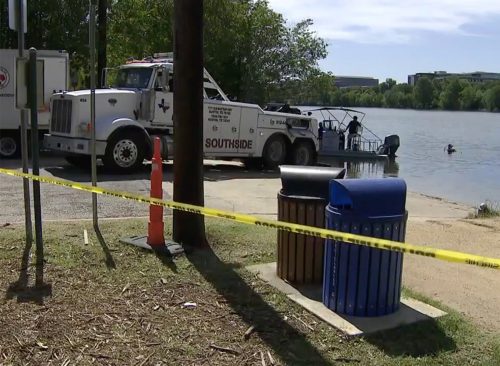 Police pulled a car riddled with bullet holes out of Lady Bird Lake last Monday. According to reports, there was no body found inside of the vehicle. 
2
Police Responded to Call for a Shooting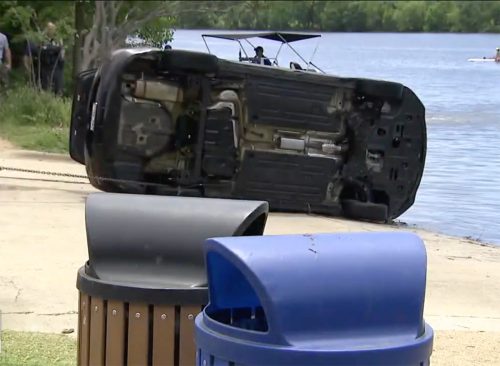 According to FOX 7 Austin, police responded to a call around 2:30 a.m. for reports of a shooting near the Festival Beach boat ramp. They found a vehicle submerged in the lake. It took them nearly ten hours to pull the car out of the lake.
3
They Aren't Releasing Any More Information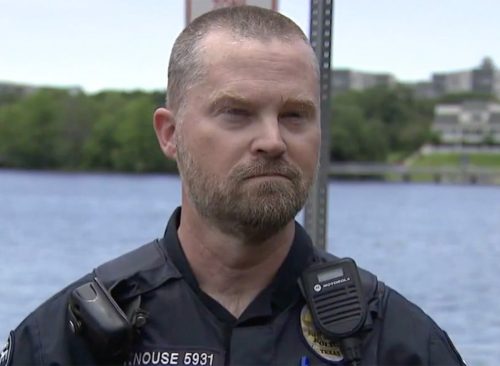 "On Monday, May 1, 2023, approximately at 2:03 a.m. Austin Police Department (APD) officers responded to a shooting call at 2100 block of Jesse Segovia St. and located a car in the water," Austin police told Fox News Digital. "This is an active investigation. We do not have any more information to release at this time."
4
Residents Fear a Serial Killer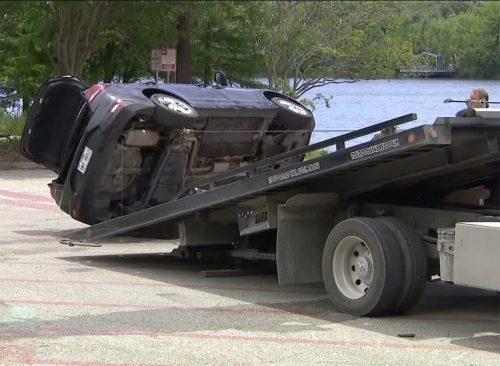 While Austin police continue to say they have no reason to believe a serial killer is on the loose, many local residents disagree, pointing out that eight bodies in the same lake in less than a year seem more than suspicious. 
5
The Most Recent Body Was Pulled From the Lake in April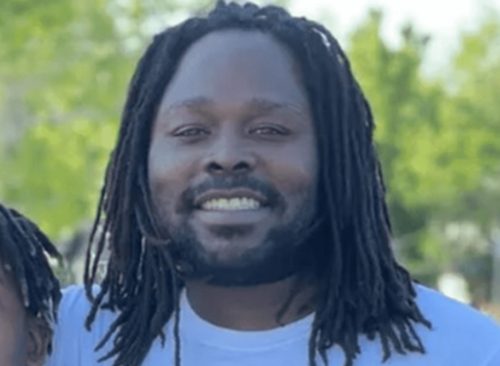 In April, the body of John Christopher Hays-Clark, 30, was found floating in the lake, according to Austin Police Officer Michael Bullock. "Our homicide unit did respond to the scene and are investigating this incident. As of right now, it is a very unfortunate incident but up to this point, we have not discovered anything suspicious tied directly to this incident," he said during a press conference.
6
It Is the Fourth Body in Just a Few Months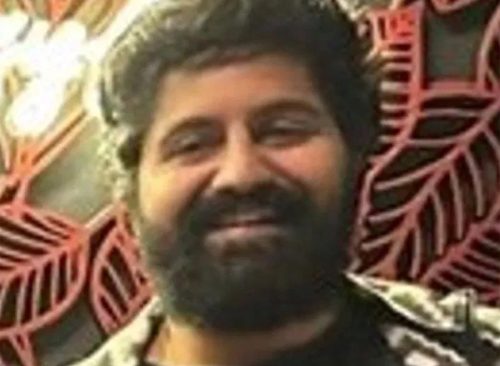 In February, the first body of the year was found in the lake. Jason John, 20, was rescued one week after he was last seen on Rainey Street, one mile from the lake. One month later, another man around the same age was found dead in the lake. He has yet to be identified. In April, Jonathan Honey, 33, was also found dead in the lake one day after being reported missing. 
7
All Men Were in their Early 30s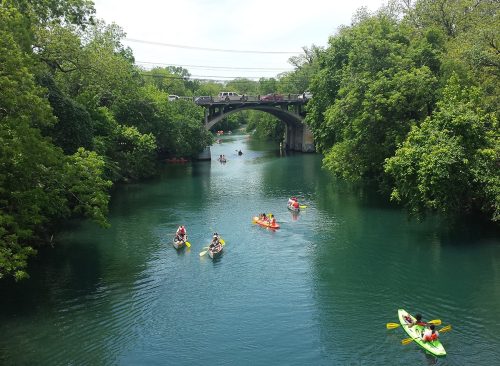 According to reports, all men were in their early thirties. According to police, the first three died from a "combination of alcohol and easy access to Lady Bird Lake" with no signs of trauma. According to Chron, four other bodies have been found in or near the lake in the last year. 
8
Police Are Trying to Keep Residents Calm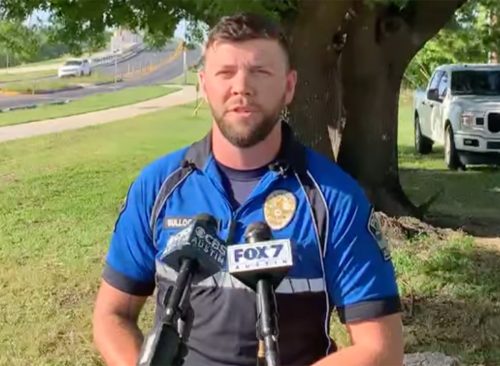 "We definitely understand people that have concerns," Bullock said last month in response to reports of a serial killer. "One thing to keep in mind is that Austin has thousands of acres of green space and waterways. It's a very nature-focused large metropolitan area. So we would just encourage people to always be aware of your surroundings and if you can go with friends, keep yourself safe so that way we don't have unfortunate incidents that can occur. If we did have any concerns, that is not something we would try to be hiding from the public," he added.