Kate Middleton in Jeopardy After Upstaging King Charles at Coronation, Royal Expert Warns
Royal expert explains why Kate Middleton could be on "thin ice" after the coronation.
King Charles III's long-awaited coronation ceremony finally took place and while the attention was supposed to be on the newly crowned monarch, all eyes were on the Princess of Wales. Kate Middleton stunned in an Alexander McQueen dress and gorgeous headpiece that people can't stop talking about, and royal writer Daniela Elser wrote that it "was the Wales's show" and that the most famous member of the family could be on "thin ice."
1
Kate Middleton Allegedly Looked like The Queen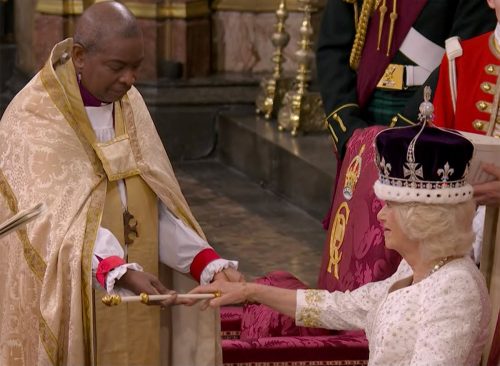 Camila is now the queen since she was married to Charles when he acceded the throne, according to CNN, but Elser said that Kate Middleton really looked the part. "The 41-year-old stepped into the Abbey wearing an Alexander McQueen dress and headpiece that was a truly stunning bit of fashion theatre. She looked like an ancient Greek goddess, or the sort of figure who could rally troops to her cause or who should be standing on some medieval battlefield, sword held aloft. What she really looked like was a Queen." 
2
The Princess of Wales "Accidently" Upstaged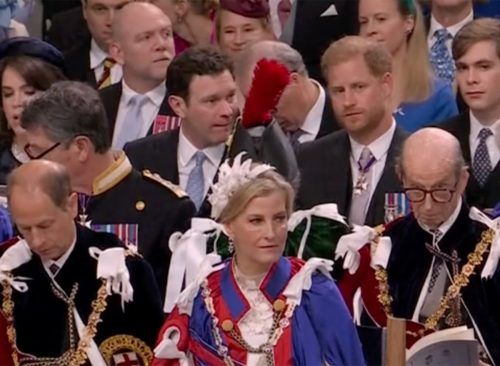 The family rallied about King Charles to support his big day–Prince Harry even flew in from California and skipped his son's birthday to attend amidst intense drama, but Middleton was the star. "For Kate, accidentally usurping Charles from pole public position after he's waited his whole life to accede to the throne is a risky place to be in," Elser stated.
3
The Family Allegedly Has One Job to Do–Boost Popularity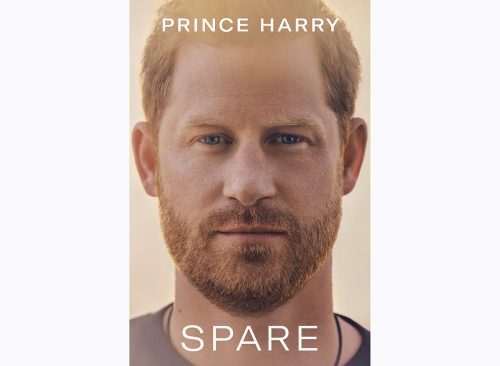 Since Prince Harry shared personal details about family secrets in his book Spare and in several tell-all interviews, the public hasn't viewed the royals in a favorable light, which Elser said needs to change. "For Kate, William, Charles and Camilla, the months and years to come will be the sort of balancing act that would make Cirque du Soleil think about getting a bigger net. Fundamentally, they all have one job – keep the monarchy's lights on and keep public support for the institution at such a level that Rishi Sunak doesn't start drawing up plans to subdivide Buckingham Palace's 39-acre garden.And to do this, they are all going to have to pull together and put on a unified, united front."
4
Middleton is Allegedly Too Good at her Job and the King is Threatened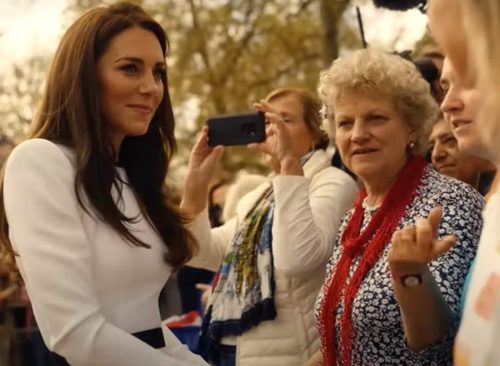 It's been well-documented that the king has a fragile ego, especially when he was still married to Diana who the public adored, and Elser believes his daughter-in-law is in the spotlight too much for the king's liking. "The risk Kate is currently running is of over-performing and over-delivering, of being too good at her job and thereby outshining her father-in-law." She added, "Because Charles is a man who would seem to be highly sensitive when it comes to being the star of the show. Added to which, His Majesty also has a track record of having a hard time with a Princess of Wales overshadowing him in terms of public affection and interest."
5
The Headpiece People Are Raving About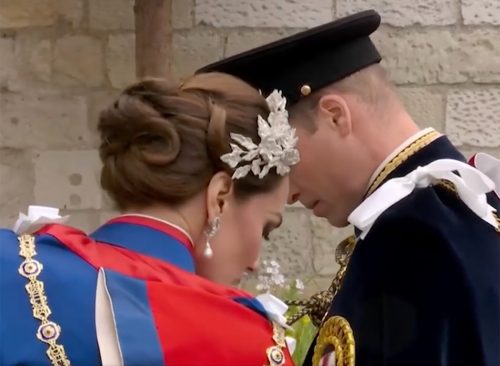 The Princess skipped wearing a tiara for the historical event and instead opted for a  Jess Collett x Alexander McQueen headpiece with silver bullion, crystal and silver thread work three-dimensional leaf embroidery. There's no official reason as of now why Middelton went with the much talked about headpiece, especially since royals have donned sparkly tiaras to coronations in the past. However, Lauren Kiehna, writer of The Court Jeweller, told PEOPLE, "Tiaras were worn by nearly every royal lady at the Queen's coronation in 1953, as well lots of aristocratic women but times have certainly changed in 70 years." 
6
Middleton is Allegedly "Easing" Into Her Role of The Princess of Wales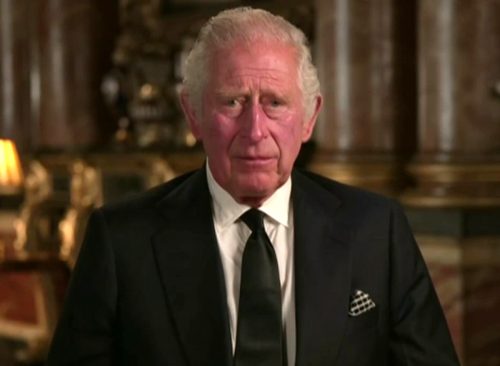 A day after the death of Queen Elizabeth II in 2022, King Charles gave a speech and revealed his William and Kate and new royal titles.  "Today I am proud to create him Prince of Wales, Tywysog Cymru, the country whose title I have been so greatly privileged to bear during so much of my life and duty. With Catherine beside him, our new Prince and Princess of Wales will, I know, continue to inspire and lead our national conversations, helping to bring the marginal to the center ground where vital help can be given." Since the new title, the princess has experienced more with fashion. "I think this is her power moment — she's easing into the Princess of Wales role and that promotion that she's had in such a beautiful way," Bethan Holt, fashion director at the Daily Telegraph, told PEOPLE. "She's got this big new title, and she's dressing for that job."
7
The Coronation Ceremony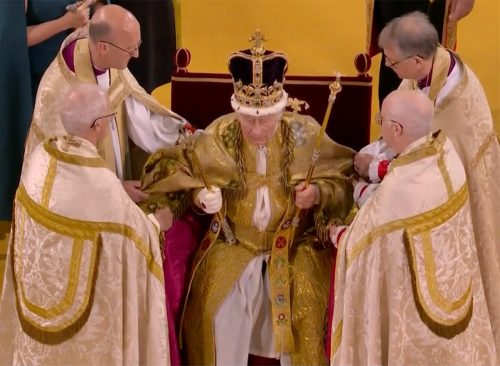 The coronation ceremony was a major historical event and more than 2,200 people from 203 countries packed into Westminster Abbey to see King Charles III crowned as Britain's first new reigning monarch in 70 years. His first remarks at the two-hour spectacle were, "I come not to be served, but to serve." Onlookers watched as he sat on the 700-year-old Coronation Chair, which is believed to be the oldest piece of furniture in Europe still being used for its original purpose, according to the New York Times and remained in silence until the crown was placed on his head and then shouted "God save the King."
Heather Newgen has two decades of experience reporting and writing about health, fitness, entertainment and travel. Heather currently freelances for several publications.
Read more