How Queen Camilla is "Running the Show" Behind the Scenes, Says Source
Sources explain that Camilla is now playing a major role in leading the monarchy.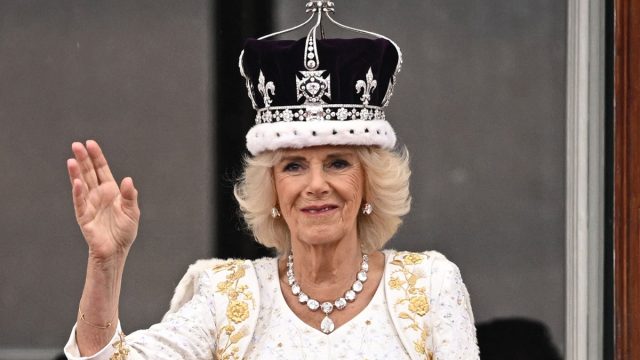 Once upon a time, Princess Diana was considered "the fairest of them all." When she married then heir-to-the-throne Charles, the entire world was confident that she would be the next Queen of England. However, her marriage to the Royal disintegrated, and the dreams of Queen Diana were shattered. For many years, Camilla struggled to gain the support of the public, many of whom regarded her as Charles' mistress even after they married. But since Charles became King one year ago, the people of the United Kingdom have warmed up to her, and insiders claim she is even "running the show" behind the scenes. 
1
Camilla Went From "Public Enemy Number One" to Beloved Queen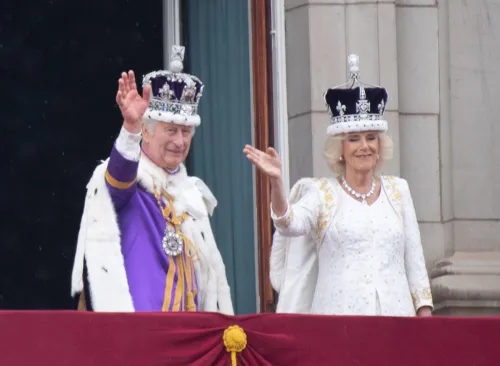 For many years, it was doubted that Camilla would be allotted the title of Queen of England. However, at the Coronation, the woman once dubbed Britain's "public enemy number one" was crowned alongside her husband, King Charles, and given the official title. 
2
She Started Proving Her Worth the First Week Charles Became King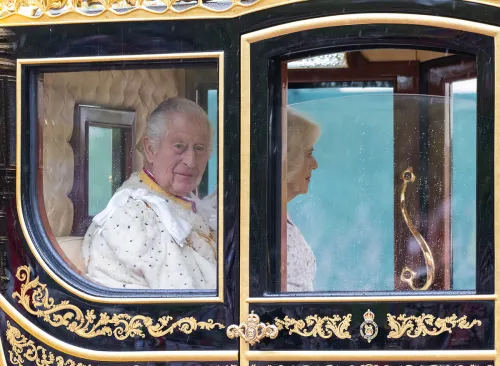 The Telegraph reports that Camilla stepped up to the plate in the events surrounding the death of Queen Elizabeth. She went from being the King's "plus one" to becoming his "liege woman of life and limb," supporting him through the first week.
3
Camilla Was By His Side During the Leaky Pen Disaster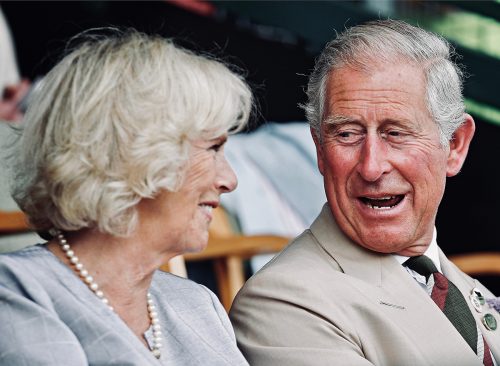 She also soothed him during his leaky pen PR disaster. "Oh God, I hate this pen," Charles infamously said. "I can't bear this bloody thing… every stinking time," he complained, handing it to Camilla. "It's going everywhere," she responded. 
4
She Knows How to "Handle" Charles and Keep Him "Calm," Insiders Claim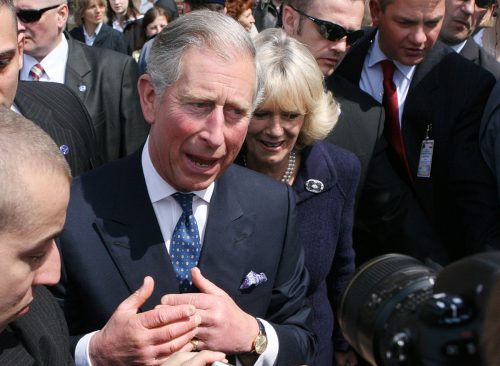 "That's always been one of Camilla's key strengths," confirmed one palace insider. "She knows how to handle him. She's always been a good wife for him and a good match – there's no argument about that. She keeps him calm and makes him laugh."
5
Camilla Is Emotionally Strong, According to Her Friend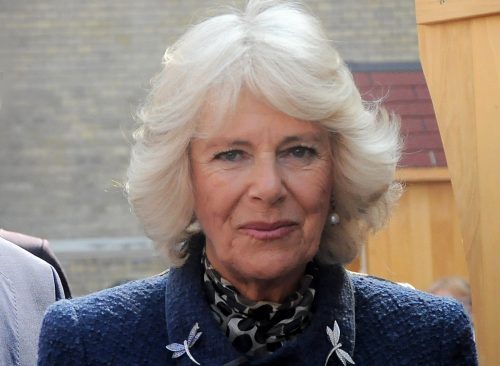 Camilla didn't let it get to her when she was the target of her stepson, Prince Harry's book. "Of course it bothers her, of course it hurts. But she doesn't let it get to her. Her philosophy is always, 'Don't make a thing of it and it will settle down – least said, soonest mended,'" her companion, the Marchioness of Lansdowne, 68, a deputy lieutenant of Wiltshire, said in April. 
6
She Is "Stoic" When Criticized and Has a "Sense of Humor"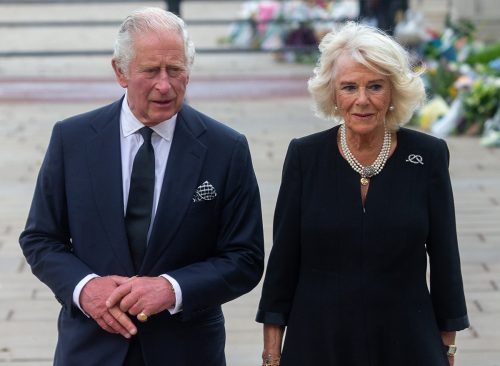 Another former employee pointed out that she's had years of experience being criticized. "If you think of all the years when she nearly had a bread roll thrown at her – how did she respond throughout that period? She was just really stoic. Her most admirable quality is certainly her sense of humor," they said. 
7
Camilla "Does What She Does Very Well"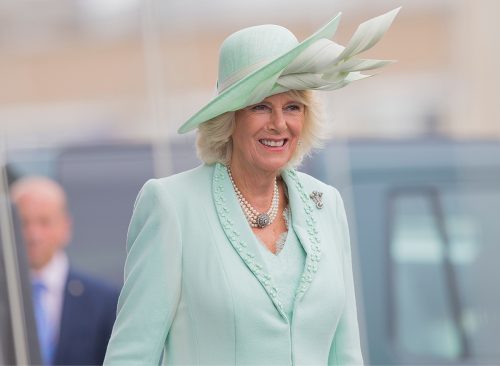 "The bottom line here is that she does what she does very well. She's got her charitable interests – domestic violence and abuse, literacy, osteoporosis – and she shines the light on them brilliantly," another source said. 
8
She Also "Gets Her Own Way," Friend Says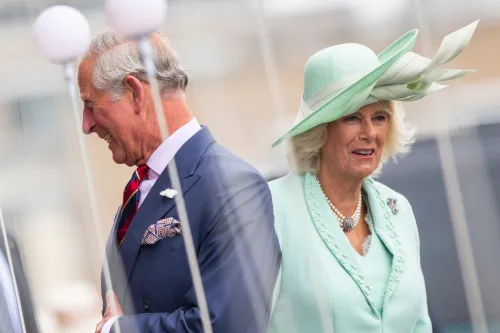 "But she is also someone who gets her own way. She didn't have to be called Queen but she pushed for the title from the moment they got married. It was a case of, if you're going to be King then I'm going to be Queen," they continued. 
9
Camilla Has "Big Shoes to Fill"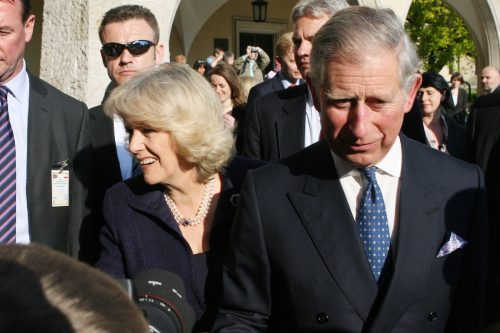 "We saw it when she was joined on the Buckingham Palace balcony by her sister Annabel Elliot and her grandchildren. Of course she engineered that. But in calling yourself Queen, you've got big shoes to fill and there are still some parts of the country that don't want Camilla to be filling them, regardless of how well she has performed as the Duchess of Cornwall," they added. 
10
She Reportedly Was Behind the Appointment of the King's New Spokesman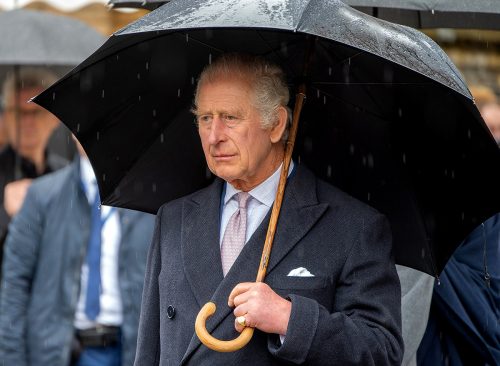 The Telegraph also reported in September 2022 that Camilla was behind the appointment of former newspaper executive Tobyn Andreae as the King's new spokesman, blindsiding Charles' longtime private secretary, Sir Clive Alderton. "I think there is a sense that behind the scenes, it's largely the Queen who is running the show. She makes a lot more decisions than people think, especially with [former aide] Michael Fawcett out of the picture," an insider said at the time. 
11
Camilla "Knows How" to "Exploit" the King's "Weaknesses," Insider Claims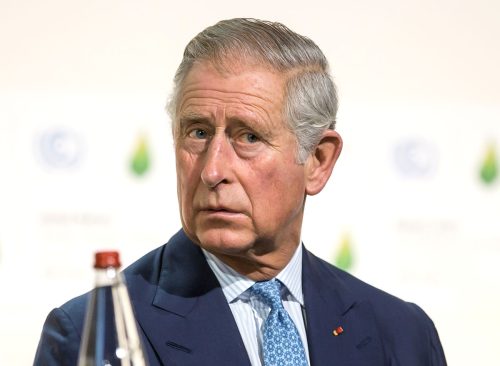 "The King does have weaknesses and it's fair to say that the Queen knows how to exploit them," added the insider. "But it's a bigger court now and the King has duties that can't be ignored and that need the support of the Queen."
12
She Is Sort of a Homebody, Insiders Claim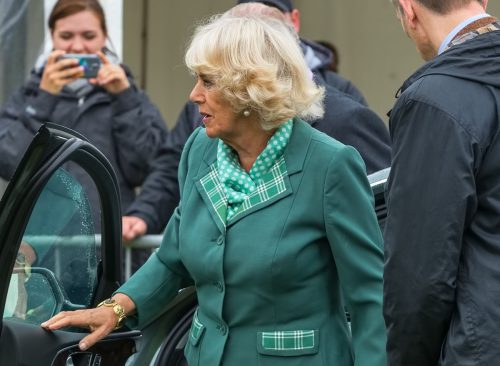 One source claims that Camilla is a creature of habit and enjoys spending her downtime at Ray Mill House, her private home in Wiltshire. "She likes the set-up there," said one source. "She doesn't like these enormous rooms that she can't decorate herself with the help of her sister, who is an interior designer."
13
Camilla and Charles "Don't Want to Be Constantly Moving All the Time," Sources Say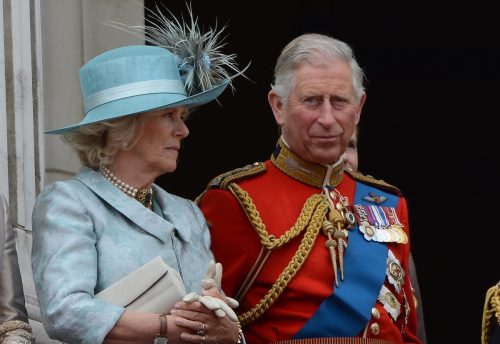 Clarence House is currently their London base, while Buckingham Palace continues to be renovated. "The King has spoken of their private places becoming public spaces," added the source. "The whole situation with Buckingham Palace is quite complicated in terms of how often they go over there. Like most people of their age, they don't want to be constantly moving all the time."
14
She Reportedly Doesn't Like to Travel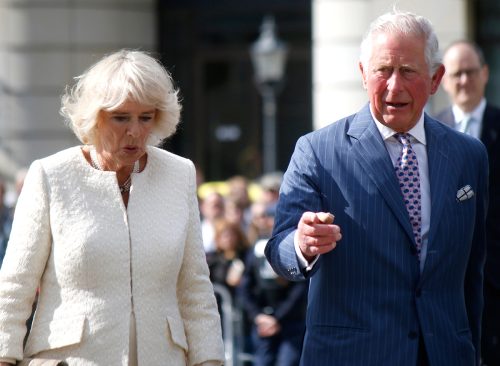 Camilla, grandmother of five, has a fear of flying and does not like to travel. Unlike her mother-in-law, who jet-setted around the world, she will unlikely leave the United Kingdom very often. 
 RELATED: 7 People Who Have Been Cut Off by Meghan Markle, Sources Say
15
Camilla and Charles Won't Travel "For Three Months at a Time," Like Queen Elizabeth, Aids Claim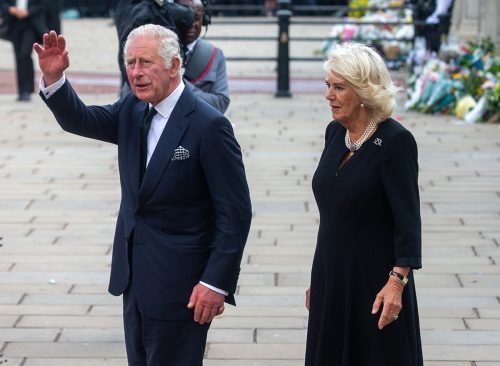 "They're not going to do what the late Queen did in the early days and start going off for three months at a time," said one former aide. "They can do a lot by media, conference call and Zoom – the world has opened up since Covid. Of course allowances need to be made for their advancing years."