Hertz Employee Calls Police on Puerto Rican Man for Not Being American
The employee apparently didn't know that Puerto Ricans are U.S. citizens.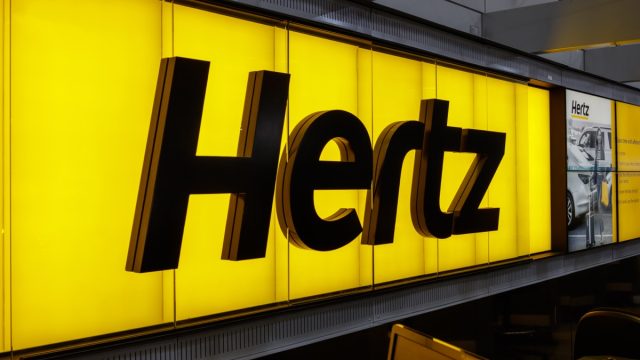 A Hertz employee, apparently unaware that Puerto Rico is a U.S. territory, asked a Puerto Rican man for his passport. Then, he called the police when he protested that his driver's license was a legitimate U.S. ID earlier this month. "I've been a Hertz Gold Member for more than a decade!" Humberto Marchand tweeted from New Orleans on May 9. "I just got denied a Prepaid Reservation (3 weeks ago) because I only had my REAL Driver License from PR — they required [me] to physically show my passport — I only had a digital image! — they called [the police] on me!"
Police body camera video of the incident showed a Kenner, Louisiana, police officer telling Marchand, "Do not come back up here and cause any more disturbances." Here's what you need to know about this shocking incident.
1
Who Is Humberto Marchand?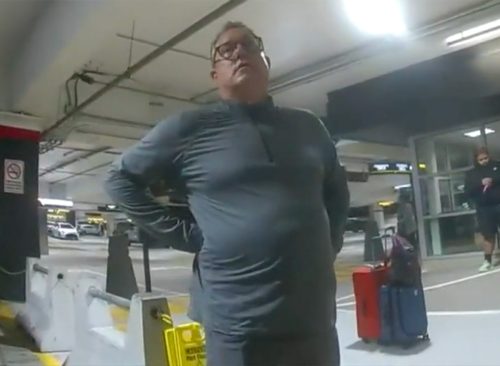 Marchand's Twitter account describes himself as a "Global Citizen, Boricua, Progressive, Climate Change Advocate, Criminal Justice Reform" advocate. He arrived at New Orleans' Louis Armstrong New Orleans International Airport to help his son move from his apartment and was picking up a rental car he'd pre-booked.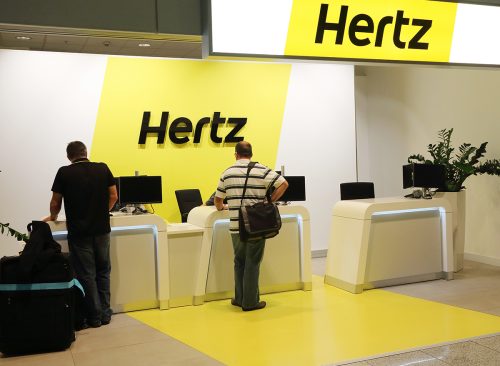 Marchand showed the Hertz employee his Puerto Rican driver's license as he had many times before in the decade he'd rented cars from the company. But the employee did not accept the ID this time.
"We've had multiple different customers that come here that have an out-of-the-country driver's license that present a passport," the employee said, according to a bodycam video released by Kenner police.
"But this is not an out-of-country driver's license," Marchand responded. The employee also threatened to cut Marchand off from future rentals because he recorded the interaction on video, then called the police. The officer dismissed Marchand's concerns. "We are not going to sit here tonight and do this anymore," he can be heard saying on the bodycam video.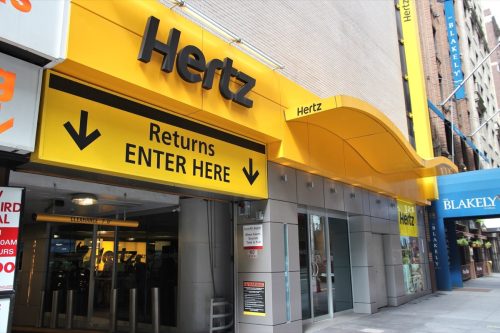 Once the story of Marchand's interaction broke, Hertz apologized to Marchand. "Hertz accepts Puerto Rican driver's licenses from our customers renting in the U.S. without requiring a valid passport," a company spokesperson said. "We sincerely regret that our policy was not followed and have apologized to Mr. Marchand and refunded his rental."
The company did not say whether it took any action against the employee, who was not identified. "Reinforcing our policies with employees to ensure that they are understood and followed consistently across our locations," the spokesperson said.
4
The Kenner Police Apologized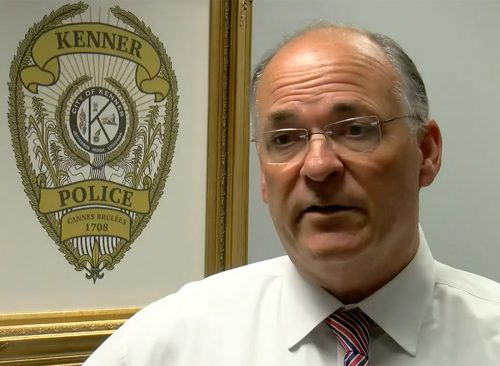 Kenner police Chief Keith Conley also apologized to Marchand. "I do apologize," Conley said. "I don't think that's the way we want to be portrayed and he shouldn't have been spoken to in that manner." The Kenner police internal affairs division is investigating the unnamed officer's actions.
Marchand said he would file a formal complaint. "It certainly did not put the Kenner Police Department in a good light," Conley said. "That's not the way we like to be portrayed in the public, so we are going to make sure that doesn't happen again."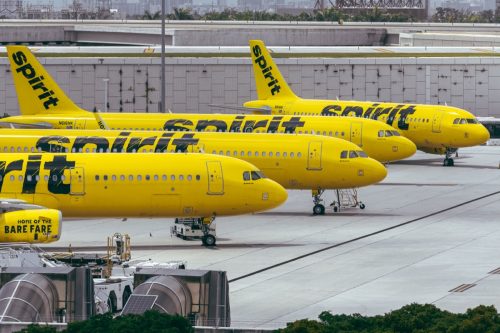 It was, sadly, not the first time that people have acted out of ignorance that Puerto Rico is a U.S. territory and that people born there are U.S. citizens. Just last week, Spirit Airlines denied travel to a Puerto Rican family flying from Los Angeles to Puerto Rico because the parents didn't have a U.S. passport for their child.
After CBS News contacted the airline, it apologized to the parents. "In this specific case, an agent at [Los Angeles International Airport] who is new to the position misunderstood the identification requirements," the company said in a statement. "We are providing the agent with additional coaching and reiterating proper procedure."