Dollar General Employee Caught on Video Hitting Suspected Shoplifter With Car   
A doorbell camera caught the incident.
 A woman believed to work at a California Dollar General store was caught on video ramming a car into a man she accused of shoplifting earlier this month. The man was riding a bicycle on a sidewalk in Fresno, California, when the woman drove into him and knocked him down. It's not clear if the man sustained injuries. Here's what you need to know about this shocking event.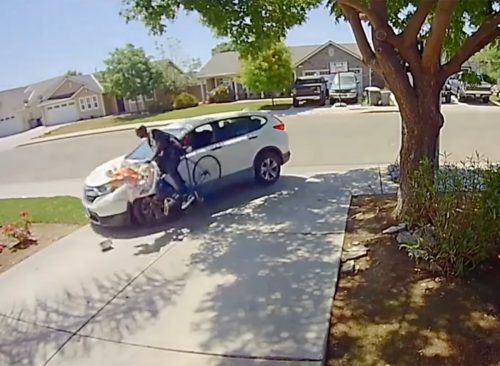 The unidentified woman was driving a white Honda. The incident was captured on a house's doorbell video; the resident of the house said he believed the woman to be an employee of a nearby Dollar General store. That fact was not confirmed.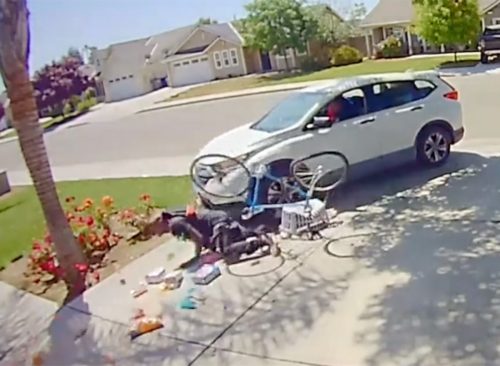 The man was also unidentified. He was riding a bicycle on a sidewalk on West Shields Avenue in a residential neighborhood and had several items in the bike's basket.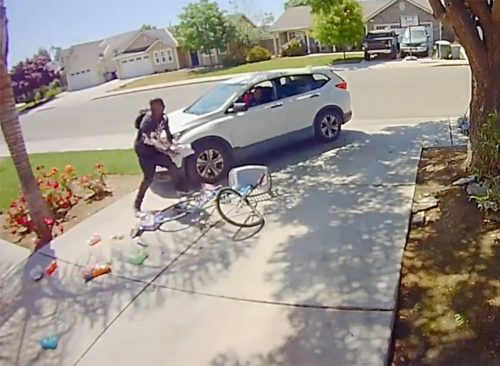 The incident took place at about 11:20 a.m. on May 11. The video shows the Honda smashing into the man and knocking him off his bicycle. The collision appeared to warp the bicycle's front wheel and scattered the items in the bicycle's basket: sodas, bags of chips, and a bouquet of roses.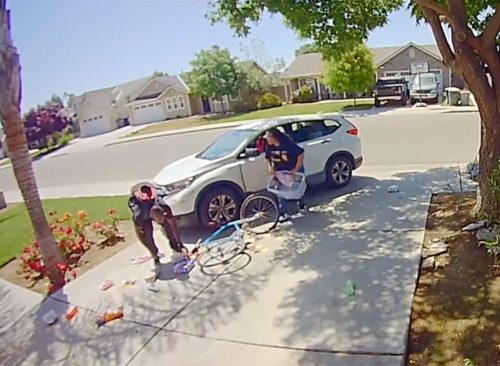 The woman emerged from the car and yelled at the man: "Who do you think you are stealing stuff from my store?" The two people yelled at each other. At one point, the man yelled at her: "You don't live the life I live." The woman picked up the basket and some of the items and placed them in the car; the man gathered other items and held them in his arms.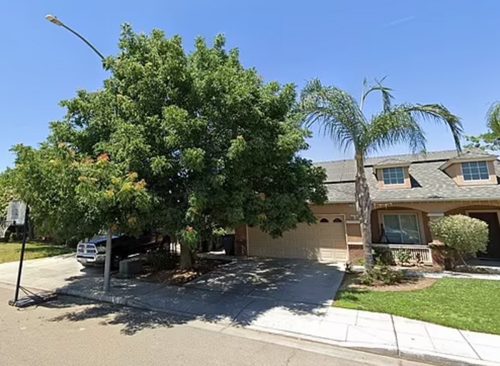 Fresno police did not confirm the incident, though it received calls about it. The resident of the house, who identified himself only as Eric, had not heard from the police. "I actually was totally shocked when it happened," he said. "I watched it live on my Ring camera while I was at work and could not believe that I was watching it unfold in my driveway. The more I watched the video, the funnier it got."