10 Biggest U.S. Lottery Jackpots of All Time
What winners did with their windfalls.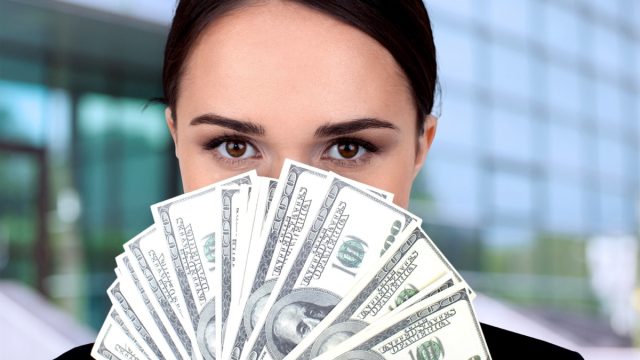 The latest Mega Millions jackpot has climbed to $1.25 billion, the sixth-largest potential lottery prize in American history. The winner has the option to receive equal payments annually for 29 years or a lump sum of $625.3 million before taxes. Which made us curious: What happened after the previous record-setting prizes were claimed? These are the ten biggest U.S. lottery jackpots of all time and what the winners did with their windfalls (those we know about, anyway; in some states, winners can remain anonymous). 
10
$754.6 million, Powerball: Feb. 6, 2023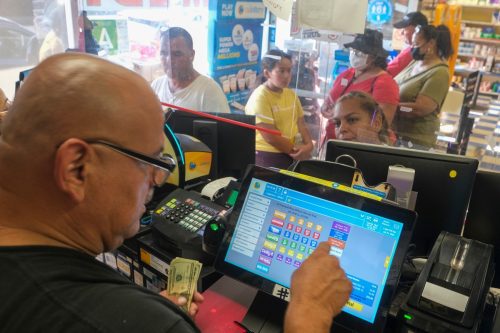 An anonymous person in Washington state won the $754.6 million Powerball jackpot, a cash value of $407.2 million. Two million-dollar tickets were sold in Long Island. 
9
$758.7 million, Powerball: Aug. 23, 2017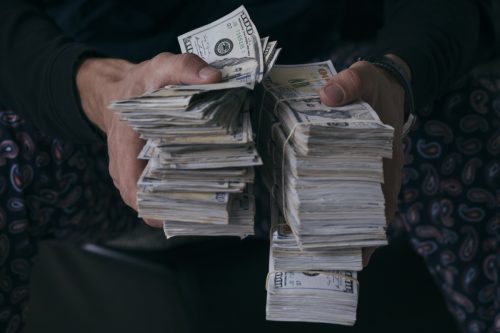 Mavis Wanczyk, a 53-year-old hospital employee from Chicopee, Massachusetts, won what was then the second-largest lottery prize in U.S. history. She immediately called her employer and told them she wouldn't be coming back. "I had a pipe dream, and my pipe dream finally came true," she said about her desire to retire early from the hospital where she worked for 32 years.
8
$768.4 million, Powerball: March 27, 2019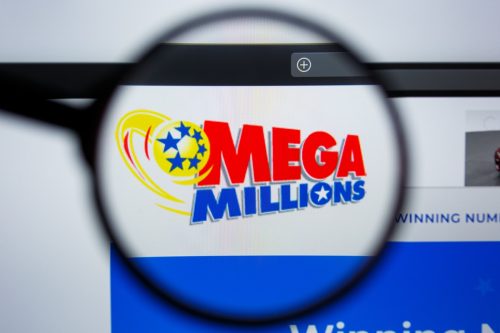 Manuel Franco, 24, of West Allis, Wisconsin, won the big prize after purchasing $10 of tickets at a gas station. "I don't want to embarrass myself on live TV, but what I can explain—it was amazing," he said about learning he had won. "My heart started racing, blood pumping. My blood felt warm. Screamed for about five or 10 minutes. Good thing my neighbors didn't hear." He elected to take the $477 million lump sum payment, about $326 million after taxes.
7
$1.05 billion, Mega Millions: Jan. 22, 2021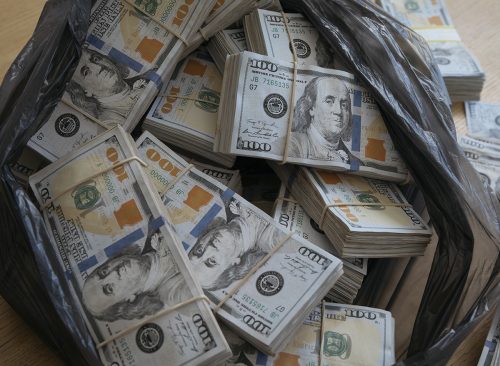 A lottery club in Oakland County, Michigan, scored the largest prize in Michigan Lottery history with a ticket bought at a supermarket. "A club member saw a sign that the jackpot was up to $1 billion and remembered that they hadn't bought their tickets yet, so they pulled into the Kroger," said the club's representative and attorney, Kurt D. Panouses.
"When you play, of course, you dream of winning, but the reality of it has been incredible. This kind of money will impact the families of our club members for generations to come. We plan to stay humble and pay it forward through charitable giving in southeast Michigan."
The club chose the $776 million lump-sum payment, about $557 million after federal and state taxes.
6
$1.08 billion, Powerball: July 19, 2023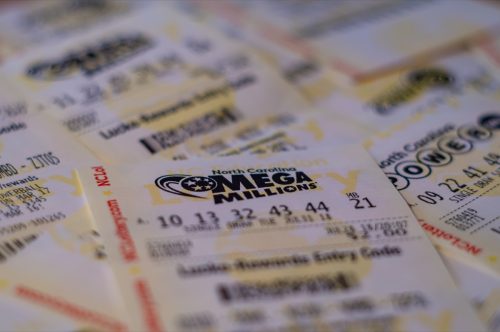 The winning ticket was sold at a downtown Los Angeles convenience store, which received a $1 million bonus for selling it. "Blessed, thank God someone won," said Nabor Herrera, who worked at the Las Palmitas Mini Market. "We also get a little bit."
5
$1.337 billion, Mega Millions: July 29, 2022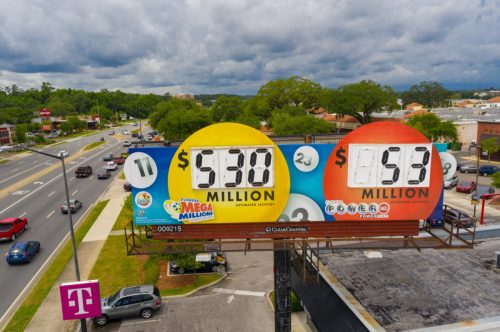 Two people who chose to remain anonymous scored the prize after buying a single ticket at a convenience store in a Chicago suburb. They chose to take a lump sum payment of $780.5 million and were "over the moon," lottery officials said. "These winners are now in the enviable position of deciding what to do with their newfound fortune," said Illinois Lottery Director Harold Mays.
4
$1.348 billion, Mega Millions: Jan. 23, 2023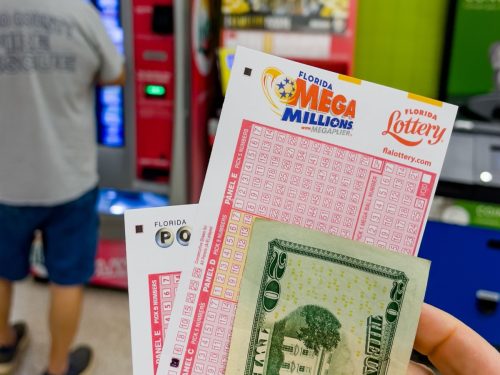 The anonymous winner of Maine's first Mega Millions jackpot bought the ticket on Friday the 13th. "The winner is thoughtfully considering the best uses of the life-changing prize," a representative for the winner said in a statement. "We wish them well and hope they do good things with it," the state lottery director told the Associated Press. The winner chose the lump-sum payment, about $498 million after taxes.
3
$1.537 billion Mega Millions: Oct. 23, 2018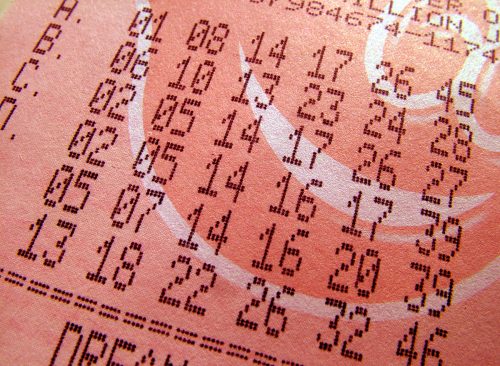 The winning ticket was sold to a person in South Carolina, one of the eight states where lottery winners can remain anonymous. "Our board has a policy to protect the winner because of all the risk associated with having that much money," said South Carolina Education Lottery Director William Hogan Brown. The odds of winning were 1 in 302 million.
2
$1.586 billion Powerball: Jan. 13, 2016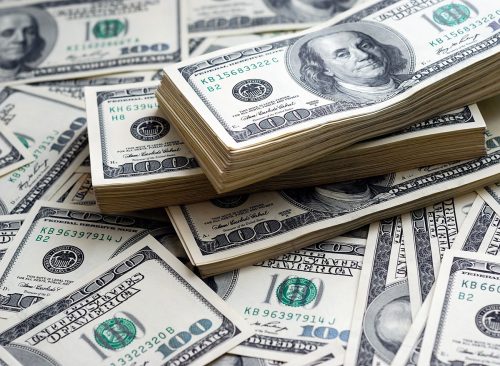 Three tickets purchased in California, Florida, and Tennessee won the Powerball drawing, splitting $1.586 billion.
1
$2.04 billion Powerball: Nov. 7, 2022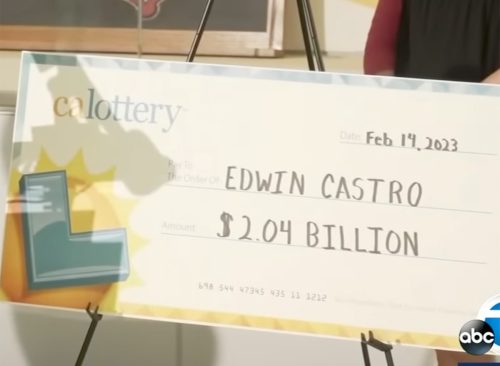 Edwin Castro of Los Angeles won the largest-ever lottery jackpot, and he opted for a lump sum of $997.6 million. Two weeks after Castro claimed his prize, he bought a $25.5 million estate in Hollywood Hills. He also reportedly purchased a $4 million second home in Altadena, California, a $250,000 white vintage Porsche—and round-the-clock security protection.