Man Accused of Assaulting Another Man With Live Python Snake
The Toronto man was only the latest person to attack another with an unusual weapon.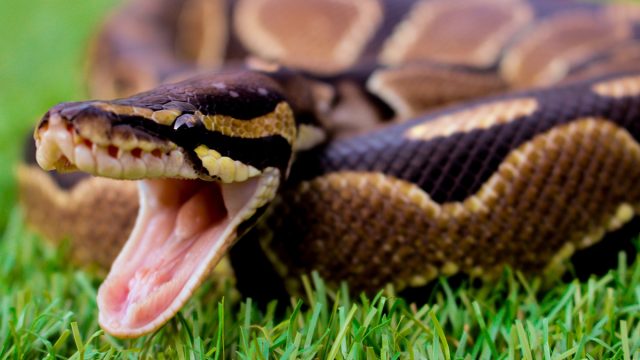 A Toronto man was accused of hitting a second man with a live python snake. Laurenio Avila, 45, of Toronto, was charged with assault with a weapon and unnecessary pain and suffering to an animal. The incident was only the latest in which a person used an unorthodox weapon to attack another person. Here are some of the more notorious such attacks and weapons.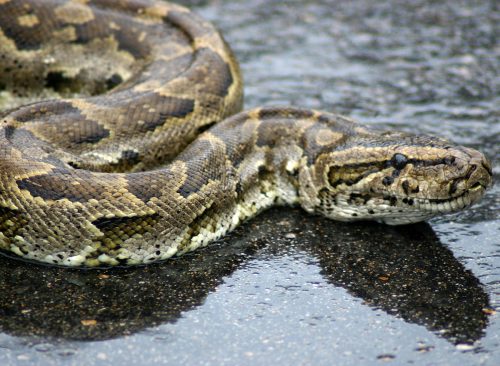 Police arrested Avila in the incident in the Canadian city just before noon. He approached the victim with the snake, at which point a fight broke out, police said.  Avila used the python to attack the unidentified victim in an incident that was captured on video, police said.
The video showed a man hitting another man with a snake. The victim was not injured, and the snake's condition was unclear. Avila was remanded into custody.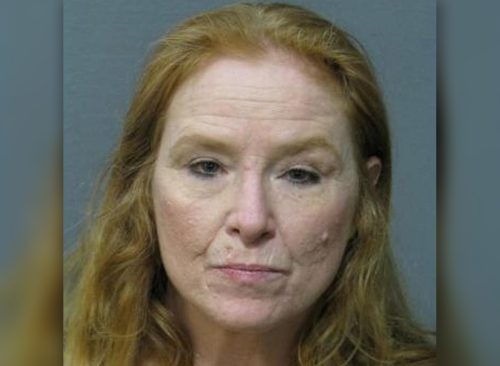 Debra Hewitt, 47, an unhoused woman in Louisiana, was convicted of killing her boyfriend with her prosthetic leg in 2010. Hewitt was accused of stomping Dwayne Bell, 47, removing her prosthetic leg, and beating him in the head with it. Police found Ball's decomposing body six weeks later in Lafayette Parish, Louisiana.
Hewitt's second-degree murder conviction carries a mandatory life sentence. Hewitt said she acted in self-defense because Ball was threatening her.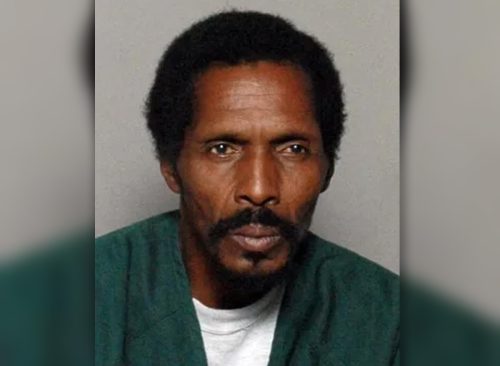 Jimmy Hackley, 61, of Jacksonville, Florida, was convicted of murder after being accused of using pajamas to tie a woman up and strangling her with a pair of sweatpants in 2006.
Hackley killed Patricia Ann McCollum in April 2006 at her apartment in Jacksonville.  Police found Hackley's DNA on the sweatpants, prosecutors said. Hackley had made phone calls on McCollum's cell phone after her death.
Edward Benson, 63, was charged in the death of his wife, Katie, who died after being bludgeoned with two banjos in 1991.  "I've been an officer for 30 years, and that's the first banjo killing I've seen," Miami County Chief Deputy Charles Price said. "It's just kind of bizarre."
"She was beaten with a banjo in the head," Price said. "When it was destroyed, a second banjo was used. Pretty gruesome." The woman suffered massive head injuries and died on the way to the hospital. Police weren't sure of the motive, but Benson was later found mentally incompetent to stand trial. An aggravated murder indictment against him was dismissed, and he was placed in a mental health center.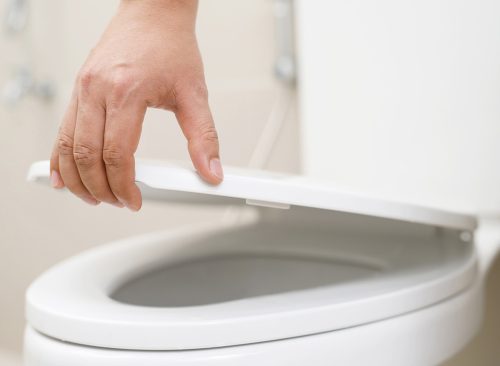 Marvin Joseph Hill, 49, was convicted of murder and abuse of a corpse in 2008 in the death of Christina Jeanette Eubanks, 29, who died after having her head bashed with the lid of her toilet in May 2006.
Hill used a stun gun to disable Eubanks when she turned down his sexual advances, prosecutors said. He raped her and killed her by bashing her head, they said.  Hill worked as a pizza deliveryman and was on parole for burglary at the time of the killing.  He faces a sentence of life with the possibility of parole, with a minimum sentence of 51 years.