American Airlines Mechanic "Caught Red-Handed" Smuggling Cocaine in Hidden Compartment Under Cockpit
The officers replaced the cocaine with fake bricks and waited.
An airline mechanic has been convicted of trying to smuggle more than 25 pounds of cocaine into the country in a hidden compartment under a plane's cockpit. His next destination may be federal prison for the next two decades. Paul Belloisi, 55, was "caught red-handed" in the apparent cocaine smuggling attempt in February 2020, the Justice Department said in a press release on May 2. Read on to find out what led to Belloisi's arrest and what his lawyers said about him seemingly being caught in the act.  
1
Routine Search Uncovered Cocaine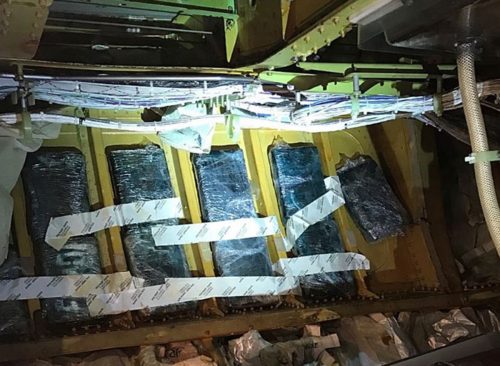 According to the DOJ, Customs and Border Protection selected an American Airlines flight arriving at JFK from Jamaica for a routine search by the airport's Anti-Terrorism Contraband Enforcement Team. What they discovered was anything but routine: "The officers found 10 bricks of cocaine weighing 25.56 pounds — hidden inside an electronics compartment on the underside of the cockpit," the DOJ statement says.  
The officers then replaced the cocaine with fake bricks and "sprayed with a substance that glows when illuminated with a special light." Then they watched the plane and waited.
2
Caught Red-Handed, Government Said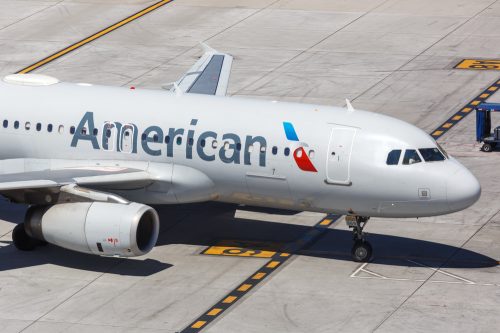 Shortly before the aircraft was scheduled to take off for its next flight, Belloisi drove up to the plane and pulled himself inside the electronics compartment, the DOJ statement says. "Belloisi was confronted by law enforcement who observed his gloves glowing under the black light, indicating he had handled the fake bricks," the statement says.
"Belloisi was also carrying an empty tool bag, and the lining of his jacket had cutouts sufficiently large enough to hold the bricks."  Officials say the cocaine found on the plane had a street value of $285,000 to $320,000.
3
Guilty on All Counts, Jury Found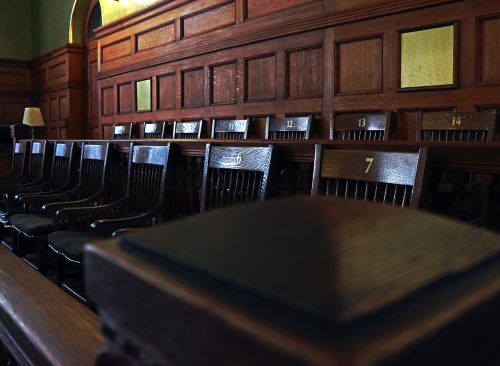 Belloisi was charged with conspiring to possess cocaine, conspiring to import cocaine, and importing cocaine. On May 2, a federal jury in Brooklyn convicted him on all three counts after a one-week trial.  "As proven, the defendant was caught red-handed trying to facilitate the smuggling of a large stash of cocaine hidden in an electronics compartment of the aircraft." said U.S. Attorney Breon Peace in the statement.
"This corrupt airline mechanic not only abused his position of trust and undermined the security of a vital border crossing in our district, but was also willing to potentially endanger the safety of travelers as well as the community."
4
Potential Sentence Could Span Decades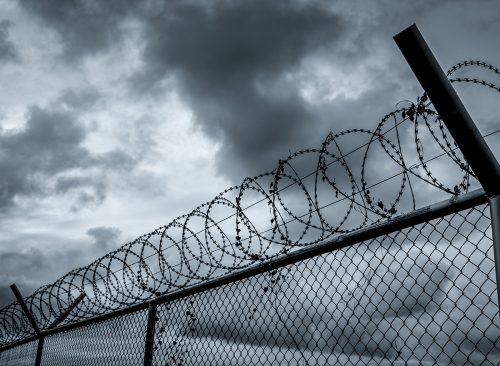 "Not only did Belloisi violate the law by conspiring to traffic cocaine into the United States, but he used his trusted position as an American Airlines mechanic at JFK International Airport to facilitate his criminal activity," said HSI New York Special Agent in Charge Ivan J. Arvelo in the statement. "Cocaine addiction is a serious problem throughout the country due in large part to the traffickers who place profit above the safety of others."  Belloisi faces up to 20 years in prison.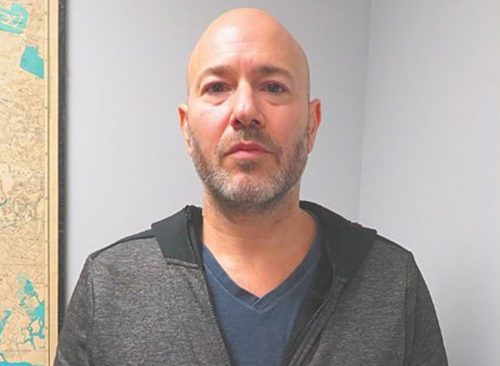 After Belloisi was arraigned in 2020, authorities said his attempt to smuggle such a large amount of drugs internationally suggested he was an "inside man" who abused his position at American Airlines, CBS New York reported. Richard Donoghue, then the U.S. Attorney for the eastern district of New York, said in a statement that "this airline mechanic abused his position as a trusted employee and his access to sensitive areas of JFK Airport to participate in the clandestine importation of cocaine."
6
Lawyers Argued His Innocence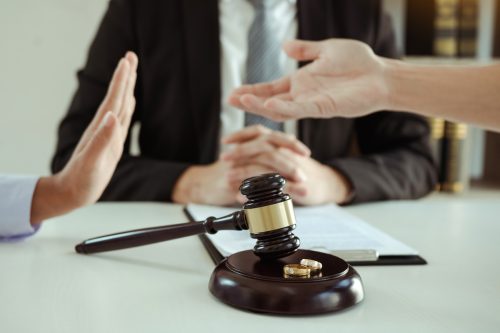 "We respectfully disagree with the jury's verdict," ​​Belloisi's lawyer David Jason Cohen told Newsday. "I believe it goes against the weight of evidence. I'll discuss all options with the family at a later time."  In February 2020, Belloisi's previous attorney said the government's case was weak, the New York Post reported.
"If you ask me, the government has very little evidence to support their contentions in the indictment," said David Besso. "Mr. Belloisi has worked for American Airlines for 30 years. He's got a spotless record, no prior criminal history, and he was performing his official duties when they set up a sting operation."