Caught on Tape: Woman Arrested in Brutal Beating of Dog With Rubber Mallet
A 24-year-old woman in Florida was been accused.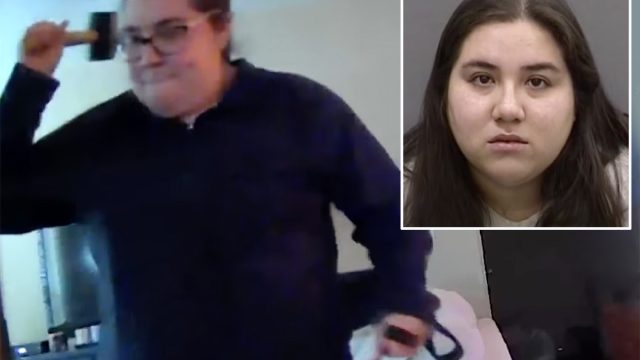 A 24-year-old woman in Florida was been accused of being caught on a hidden security camera beating a 9-year-old Siberian Husky with a mallet, leaving the dog with multiple injuries and blind in one eye. Elizabeth Jaimes was arrested on May 1 and charged with one count of aggravated cruelty to animals with a weapon. According to a press release from the Hillsborough County Sheriff's Office, deputies responded to a 911 call reporting an incident of animal cruelty at a house in Tampa. Read to find out what they discovered there. 
1
Horrific Attack on Video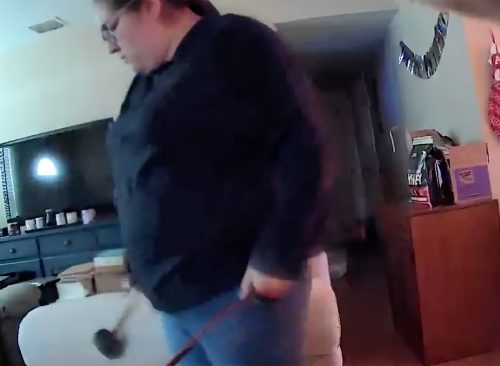 When deputies arrived at the house, they were shown video from a home security camera that allegedly showed Jaimes "holding a 9-year-old Siberian Husky 'Maya' with a leash and repeatedly striking the dog with a rubber mallet on the head and torso," authorities say. Jaimes lives in home with her boyfriend and his mother, the dog's owner, who provided investigators with the footage of the alleged attack. When Maya was examined by veterinarians, they found she had multiple blunt force injuries to her head, a fractured spine and ribs, and was blind in one eye, the sheriff's office said.
2
Mysterious Injuries, A Hidden Camera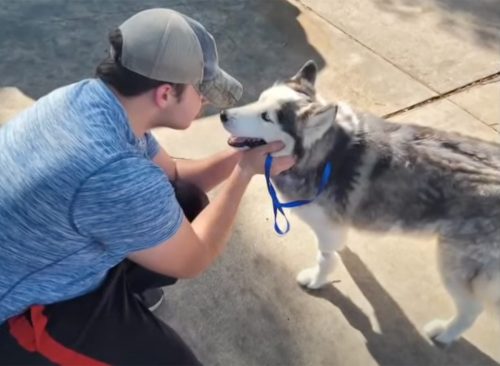 The husky's owner told deputies that Maya suddenly began suffering a mysterious series of injuries in August 2022, around the time Jaimes moved into the house. Following a suggestion of the dog's veterinarian, the owner installed a hidden camera to see what was happening to Maya when she wasn't at home. When the dog's owner watched the surveillance footage, tape, she allegedly saw that Jaimes was physically abusing the dog. Investigators said Jaimes admitted harming Maya because the dog had "growled at her."
3
Shocking Footage Shows Purported Abuse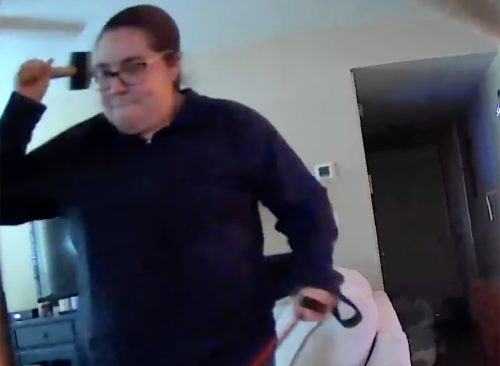 The sheriff's office posted the hidden camera footage to their YouTube channel. It shows a woman identified as Jaimes holding the dog's leash in one hand and a rubber mallet in the other. The woman raises the mallet and strikes about a dozen times. The dog can be heard crying and yelping in pain throughout. "The actions of Elizabeth Jaimes are reprehensible," Hillsborough County Sheriff Chad Chronister said in a statement. "No animal deserves to be treated cruelly and inhumanely, and we will not tolerate it."
4
Banned From Living With a Pet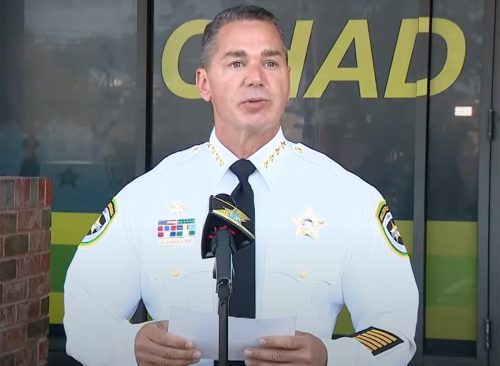 "Nothing would justify this evil and callous abuse. Maya is a sweet and loving animal who did not deserve the torture she endured," said Sheriff Chronister. "This is why our investigation is so important. We need to dive deeper and determine how far the abuse goes back. We are dedicated to investigating this case and ensuring that Jaimes will be held accountable for her heinous acts. Chronister said he had filed a petition for enjoinment to prevent Jaimes from adopting or living with a pet in Hillsborough County. The sheriff and Florida's state attorney are asking for the petition to be expanded statewide.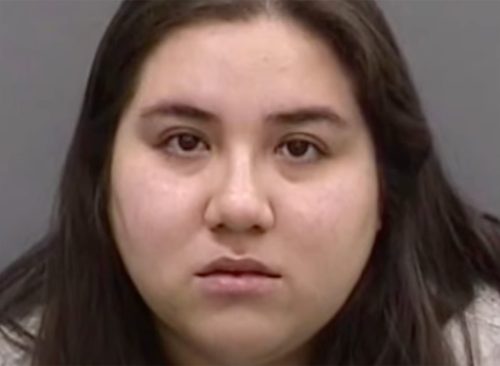 Following Jaimes' arrest, she was later released on a $7,500 bond. Maya was returned to her owner and is currently recovering at home. The boyfriend's mother is seeking an injunction against Jaimes. "As a dog lover, it is gut-wrenching to hear this precious animal cry for help," Chronister said. "We are pleased to hear that Maya is recovering at home with her owner."