Rock Legend Drops "Devastating" News Amid Medical Battle
This latest health issue is one of many in recent years for the singer.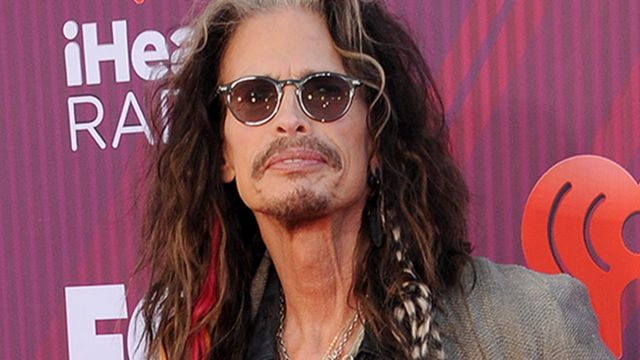 Earlier this month, Bruce Springsteen announced he was postponing several tour dates due to health struggles with peptic ulcer disease. And this week, Pearl Jam and Guns N Roses postponed tour dates due to illnesses. On Monday, another rock legend made a "devastating" health announcement, canceling several shows of his farewell tour. 
1
Steven Tyler of Aerosmith Is Battling a Health Issue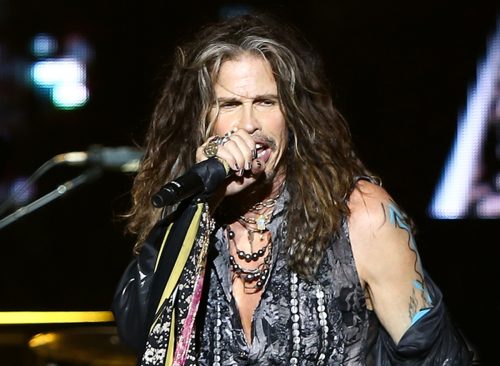 Steven Tyler, lead singer of Aerosmith, was forced to cancel the band's remaining September shows due to a serious injury, he announced this week. 
2
He Cannot Sing for 30 Days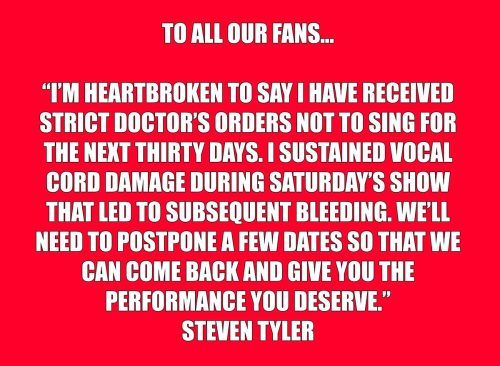 "I'm heartbroken to say I have received strict doctor's orders not to sing for the next thirty days," Tyler shared on the band's social media platforms Monday.
3
He "Sustained Vocal Cord Damage" That Led to "Subsequent Bleeding"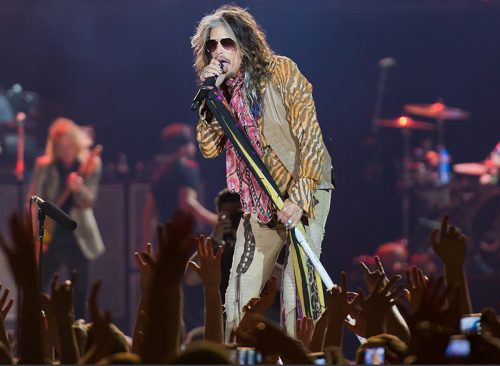 "I sustained vocal cord damage during Saturday's show that led to subsequent bleeding. We'll need to postpone a few dates so that we can come back and give you the performance you deserve."
4
Several Tour Dates Are Being Rescheduled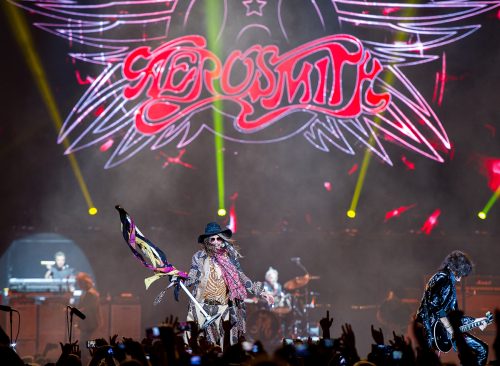 Rescheduled dates on the tour included stops in Detroit, Chicago, Washington, D.C., Toronto, Raleigh, and Cleveland.
5
Tickets Will Be Honored for Rescheduled Dates or Refunds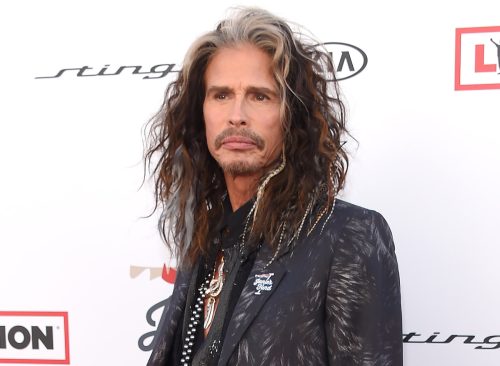 "All previously purchased tickets will be honored for the rescheduled dates," the post stated. "Refunds will be available for those unable to attend. Fans with questions regarding refunds are asked to reach out to their point of purchase."
6
In December, the Band Canceled Shows Due to Another Health Issue of His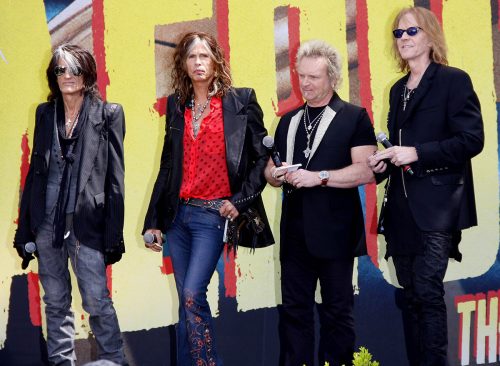 In December 2022, Aerosmith canceled the final two shows of their Las Vegas residency. "On the advice of doctors, Steven has to sit these out," the group wrote at the time. "Stay healthy and we'll see you in the new year!"
7
His May 2022 Relapse Also Led to Canceled Shows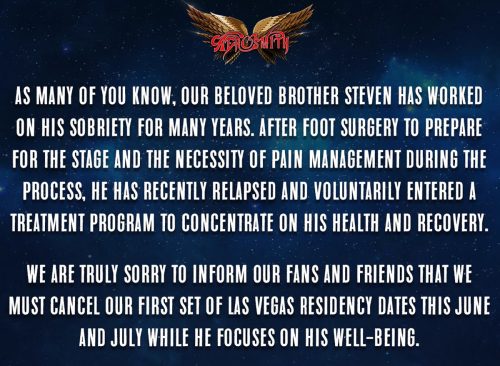 In May 2022, the band revealed that the June and July tour dates of their Las Vegas residency were canceled due to Tyler's relapse. "As many of you know, our beloved brother Steven has worked on his sobriety for many years," the group wrote. 
8
It Reportedly Happened After He Got Foot Surgery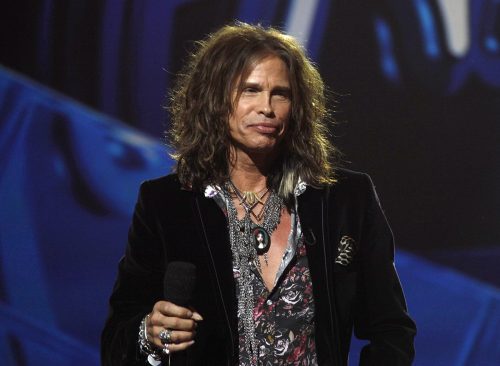 "After foot surgery to prepare for the stage and the necessity of pain management during the process, he has recently relapsed and voluntarily entered a treatment program to concentrate on his health and recovery."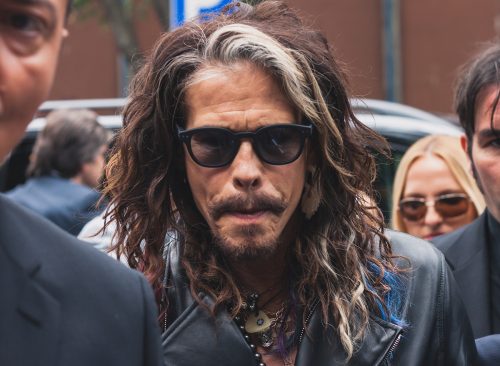 A rep for Aerosmith later confirmed to People that Tyler completed a rehabilitation program. "He's doing extremely well and looking forward to being back on stage," the rep says. 
RELATED: Surprising Signs You've Already Had COVID
10
He Is in the Midst of a Sexual Assault Lawsuit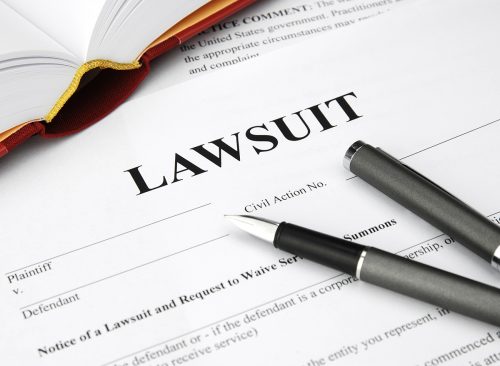 Tyler is also in the midst of a sexual assault lawsuit involving Julia Misley, who claims she was a minor at the time. He has denied the allegations against him.