When Pilots Faint: 7 Instances of Unconsciousness Inside Aircraft Cockpits After Cessna Crash
Pilots becoming unconscious on flights has been a recurring issue.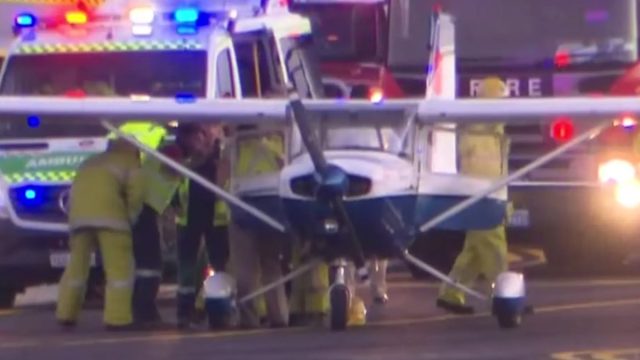 Last weekend, in Washington, D.C., residents were startled by a boom coming from the sky. It was so loud that many rushed to their windows, assuming it was an explosion. The noise was actually a sonic boom caused by fighter jets being scrambled after a small plane drifted into the capital's airspace, unresponsive to air traffic control. A tragedy was in progress. The plane ultimately crashed, killing all four people on board. The pilots who responded to the rogue flight reported that the pilot seemed to be slumped over the controls, unconscious.
Although a conclusion hasn't been officially reached, experts say the cabin may have become depressurized, with the resulting hypoxia, or lack of oxygen, causing people on board to lose consciousness. This tragic event isn't common, although it has happened before. And there have been several reports of pilots becoming unconscious aboard flights in recent years. Read on to find out about seven of them. 
1
Payne Stewart Private Jet Crash, 1999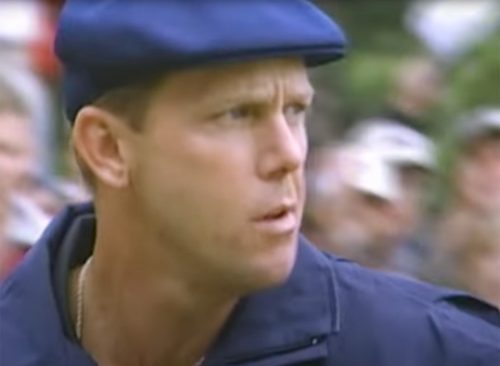 As the first reports of the small plane's disorientation and crash came in, reporters drew parallels to a similar incident in 1999, which took the life of pro golfer Payne Stewart. A Learjet with Stewart and four others aboard traveled uncontrolled for thousands of miles across the country before crashing in a South Dakota marsh.
Fighter jets that shadowed the plane reported that the windows were frosted over. Experts determined that the plane lost pressurization and its backup systems failed, causing everyone aboard to lose consciousness within one to two minutes from lack of oxygen.
2
Pilots Fall Asleep, Fly Past Airport, 2022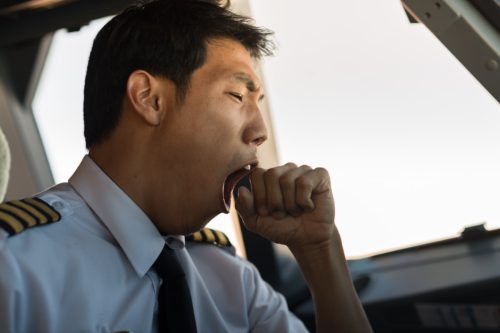 Thankfully, most of these incidents have happier—if still scary—conclusions. Such as: Sometimes pilots just fall asleep. That's what happened on an Ethiopian Airlines flight last Aug. 15, when pilots of a Boeing 737 didn't begin their scheduled landing in Addis Ababa on time, ultimately flying over the airport at 37,000 feet.
Air traffic controllers tried to contact the pilots several times, to no avail, until the autopilot disconnected and an alarm sounded, waking the pair. The pair then turned the plane around and landed 25 minutes late.
3
Off-Duty Pilot Steps In, 2023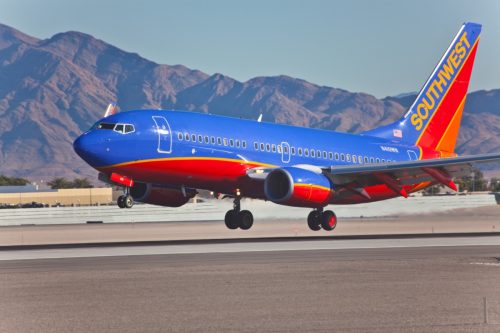 Last March, a Southwest Airlines pilot had a medical emergency mid-flight, causing an off-duty pilot flying as a passenger to step in and land the plane. Shortly after Flight 6013 took off from Las Vegas, an unidentified person told air-traffic control, "The captain became incapacitated while en route" and that he was being tended to by a flight attendant and nurse flying as a passenger.
The man said the captain had felt stomach pain and then "fainted or became incapacitated" about five minutes later, the Washington Post reported. The man said he "came back to" a minute or so later. "We had him on oxygen," he added. At some point, a pilot on board stepped in to help cover for the incapacitated captain and return to the Las Vegas airport. Citing privacy regulations, Southwest didn't offer more details. The FAA said it would investigate.
4
Non-Pilot Lands Plane After Pilot Suffers Heart Attack, 2023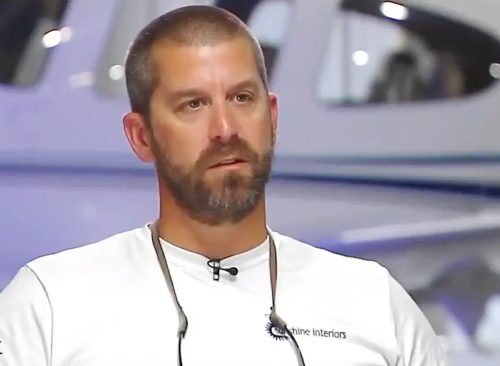 Last May, Lakeland, Florida, resident Darren Harrison was forced to take the controls after the pilot of the Cessna he was aboard suffered an aortic aneurysm. He took over the controls and radioed for help. "I've got a serious situation here. My pilot has gone incoherent. I have no idea how to fly the airplane," Harrison said.  Air traffic controllers told Harrison to keep the wings level and continue up the coast. One controller—who had never flown a Cessna—was able to guide Harrison in for a landing by looking at a picture of the plane's cockpit.
"I kept trying to talk to him and he said, 'I'm on the ground, what do you want me to do now? How do you stop this?' and my heart just kind of sank and I kept thinking, thank God," said Robert Morgan. The pilot was briefly hospitalized for heart surgery that saved his life.  
5
Student on Third Flying Lesson Had to Land Plane, 2019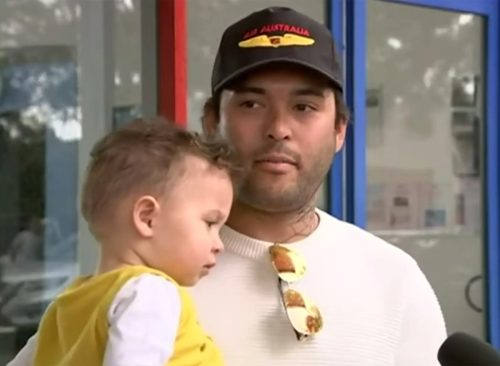 In August 2019, Max Sylvester, 29, was taking only his third flying lesson out of Jandakot Airport in Perth, Western Australia, when the instructor piloting the two-seater Cessna suddenly had a seizure and lost consciousness. Sylvester took the controls and radioed for help. Air-traffic controllers and another flight instructor talked him through several practice landings—a maneuver he had never attempted before—before, on the fifth try, he put the plane down safely and with no damage.
"I hope they don't think I'm paying for this class," Sylvester joked to the Guardian. The pilot, who was discovered to be suffering from a brain tumor, was hospitalized in stable condition. 
6
Pilot's 80-Year-Old Wife Takes the Wheel, 2012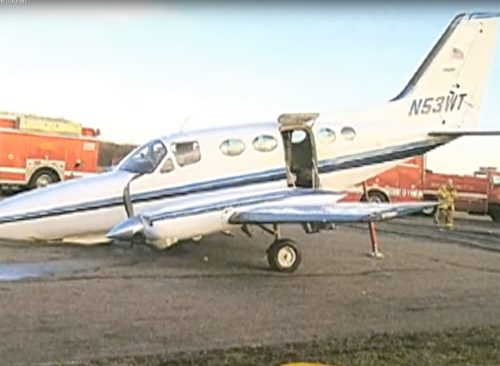 In April 2012, the 81-year-old pilot of a Cessna 414 twin-engine plane lost consciousness over Wisconsin, forcing his 80-year-old wife, Helen Collins, to take the controls. Collins, who had only piloted a single-engine aircraft decades earlier, was talked through a 90-minute flight emergency landing by air traffic control and a plane that had been dispatched to shadow her.
Collins landed the Cessna just as it was running out of gas and suffered only minor injuries. "I can't even tell her how to run a computer, let alone land a plane," her astonished son, Richard, told ABC News.
7
"I Hadn't a Clue What to Do to Get Down"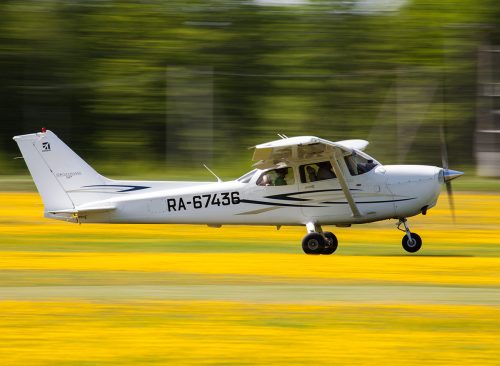 And in October 2013, a 77-year-old British man took control of a Cessna when his friend, the pilot, fell ill as they neared the end of a flight. The pilot set the controls on the right path before becoming "completely unresponsive," said John Wildey. Reaching air-traffic controllers, "I told them I had no flying experience, my pilot was not very well and he couldn't control the aircraft," he said. "I hadn't a clue what to do to get down."
"They told me to bring her down gently, take the throttle back, and I was doing that, and it seemed to be going well but I was too low, so I had to power up again." Wildey had to circle a small airport four times before he was able to land safely at a small regional airfield.  "It was a bit of panic," he said. "I ​​had plenty of doubts [about whether I'd survive], because I just didn't know what was going to happen."