Video Shows Car Reported Stolen in 1992 Buried in Yard of Multimillion-Dollar Mansion in Mysterious Case
Dogs detected "possible human remains."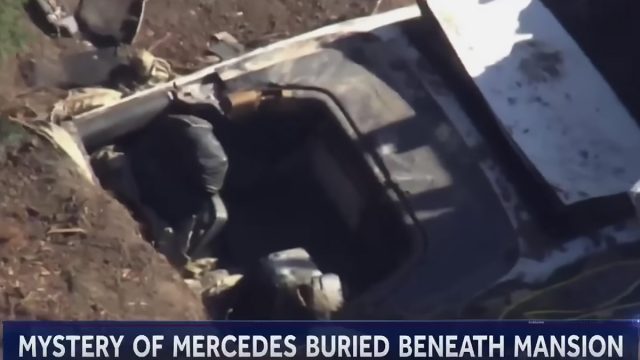 Just over 30 years after a car was reported as stolen, police have discovered it buried in the backyard of a $15 million mansion previously owned by a man who had been arrested for murder, attempted murder, and insurance fraud. NBC News reports that the missing convertible Mercedes Benz was discovered Thursday by landscapers working at the home in Atherton, a wealthy part of Silicon Valley. The car was filled with bags of unused concrete.
According to police, the car was buried four to five feet deep sometime in the 1990s, before the current owners bought the home. The car was reported stolen in September 1992 in nearby Palo Alto.
It was removed by a tow truck on Saturday, and cadaver dogs indicated there may be possible human remains on site. Read on to find out what the police have uncovered and to see the video.
1
Dogs Detected "Possible Human Remains"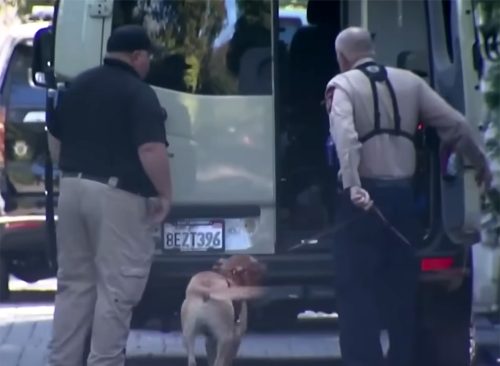 The car was buried in the yard with its top down, authorities said, and when it was excavated, cadaver dogs "made a slight notification of possible human remains," police said in a statement. But this turned out to be a false alarm: After examining the area—an effort that included ground-penetrating radar—no human remains were found.
The current homeowners were not under investigation, said Atherton Police Cmdr. Daniel Larsen. They didn't own the house when authorities believe the car was buried. Who did? Read on. 
RELATED: Uncle Jailed After He Refused to Pay $250,000 Inheritance to His Niece and Nephew 
2
Homeowner Allegedly in '90s Had Checkered Past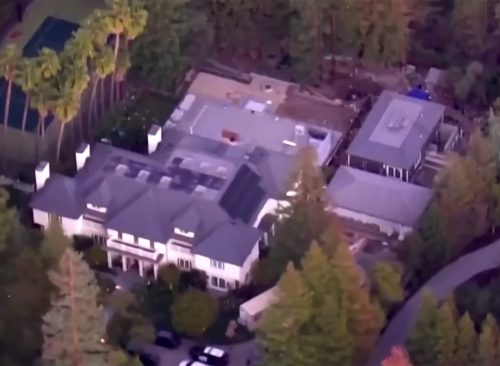 The home was built by Johnny Lew, a man with a history of arrests for murder, attempted murder and insurance fraud, his daughter, Jacq Searle, told the San Francisco Chronicle. She said the family lived there in the 1990s and that her father had died in 2015 in Washington state, a year after he sold the house.
In 1966, Lew was found guilty of murdering a 21-year-old woman in Los Angeles County. He was released from prison after the California Supreme Court reversed the conviction in 1968, citing hearsay evidence that should not have been allowed at trial, the Chronicle reported. In 1977, Lew was convicted of two counts of attempted murder in Los Angeles, and he spent three years in prison.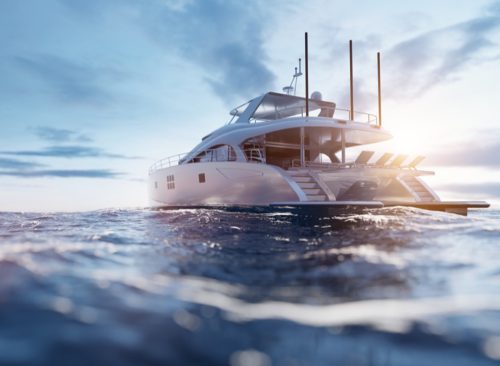 In 1999, Lew was accused of paying undercover officers $30,000 in cash and gold watches worth $20,000 to sink a $1.2 million yacht as part of an alleged insurance fraud scheme, San Joaquin County authorities told The Stockton Record.
The then-62-year-old was arrested when he showed up to fill out a police report after he reported the ship, a 1997 Viking Sport Cruiser, missing. It was the biggest case of insurance fraud the state had seen to that point, said then Deputy District Attorney Franklin Stephenson.
4
Ownership Still Unconfirmed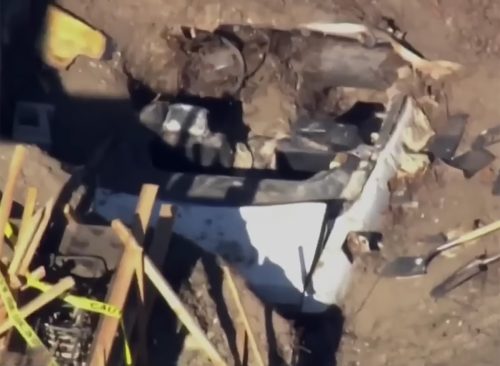 Larsen wouldn't say if police believe the buried car was registered to Lew. "We have heard that name come up, but we have not confirmed through our sources that he in fact owned that vehicle," he said. KRON-TV reported Monday that the car has a personalized license plate that includes "Lew."
Atherton police towed the car away from the property and brought it to the San Mateo County Crime Lab "for further inspection and processing," SFGate reported. The department is consulting DMV records to learn more about the car.
RELATED: Squatters Take Over a Colorado Home. Now the Owner is in a Homeless Shelter.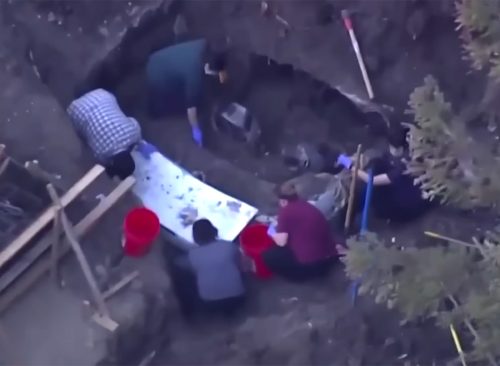 Atherton Police Chief Steven McCulley confirmed police are looking at insurance fraud as a possible motive, SFGate said. In the meantime, all the commotion has drawn the attention and commentary of neighbors in the ultra-wealthy neighborhood.
"We're just waiting to hear what's in the car. I think he probably just buried the car for insurance money," neighbor Kathy Consani told CBS News.