The Real Reason Why King Charles "Caused Argument" With Harry on Day of Queen's Death, Report Claims
It all had to do with Meghan Markle.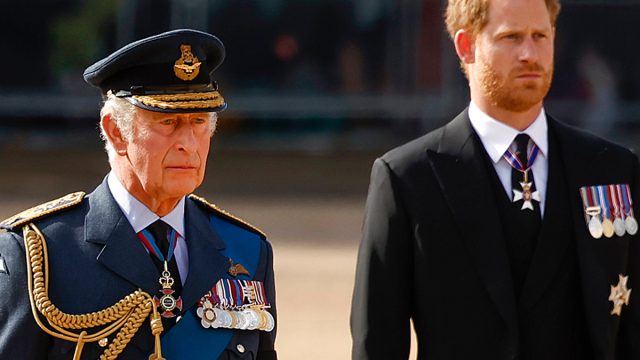 The day of Queen Elizabeth's death was chaotic, to say the least. To the rest of the world, everything seemed to be happening so fast. After weeks of speculation surrounding her declining health, Kensington Palace released a somewhat cryptic statement surrounding her ill-health, and family members rushed to Scotland to say their final goodbyes. However, somewhere in the mix of things, there was confusion as to who exactly was invited to Balmoral with the family, with Harry and Meghan's team announcing that Meghan would be joining her husband in Scotland. Then, shortly after, another announcement was made that she would stay behind in London. Many people wondered what exactly happened on that day between Harry and his family. According to a new report, Charles did in fact cause an argument with his son that had some pretty severe repercussions.
1
King Charles Told Harry That Meghan Couldn't Come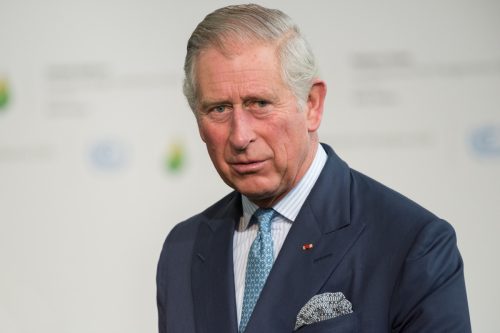 Royal commentator Cameron Walker told the Daily Express Royal Round-Up that it was King Charles who told Harry that Meghan was not invited to Balmoral and that it caused an "argument" amongst members of the family. 
2
This Led to Drama and Fallout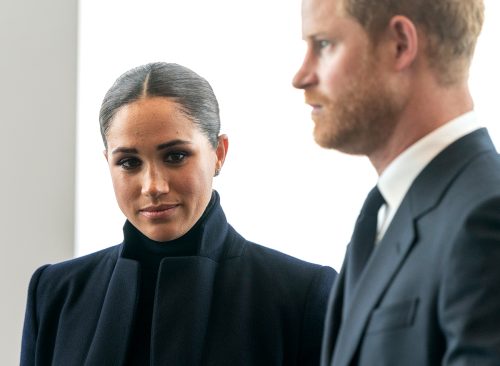 Additionally, the move and the fallout from it resulted in a lot of drama. That drama led to delays in flights that had been chartered to Scotland by members of the family and ultimately resulted in people not being able to make it in time to say goodbye to the Queen. 
3
Many People Wondered Why Meghan Wasn't Invited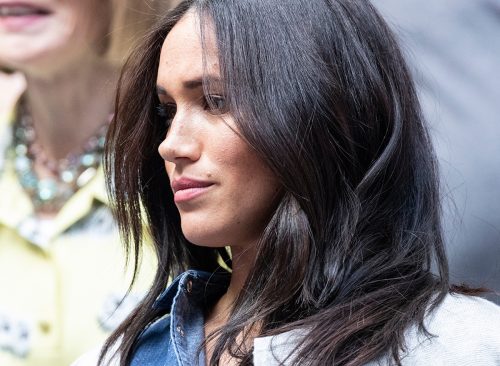 "We found out that only Prince Harry was going to be travelling up to Balmoral with Prince William and the Earl and Countess of Wessex and Prince Andrew as well," Walker said. "There were lots of questions as to why that was.
4
The King Thought It Was "Inappropriate" for Meghan to Be There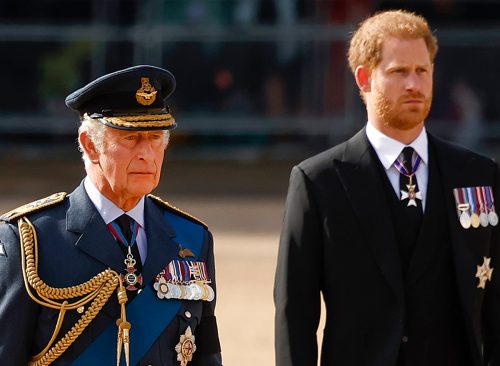 "From reports, it points to the fact the now King Charles thought it was inappropriate, perhaps, for the Duchess of Sussex to be there," he continued. "That caused an argument and, therefore, a delay in planes taking off."
5
Prince Harry Made a Sweet Statement Honoring His Grandmother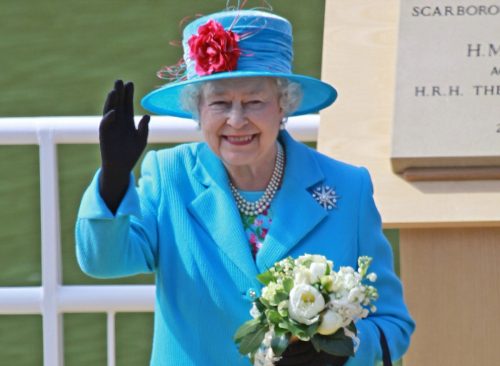 Harry did not make it in time to see his beloved grandmother, but later released a sweet statement honoring her. "Granny, while this final parting brings us great sadness, I am forever grateful for all of our first meetings – from my earliest childhood memories with you, to meeting you for the first time as my commander-in-chief, to the first moment you met my darling wife and hugged your beloved great-grandchildren," he wrote. "I cherish these times shared with you, and the many other special moments in between. You are already sorely missed, not just by us, but by the world over. And as it comes to first meetings, we now honour my father in his new role as King Charles III."
Leah Groth has decades of experience covering all things health, wellness and fitness related.
Read more