The Truth About Meghan Markle's Princess Status
Is she a princess or just a duchess?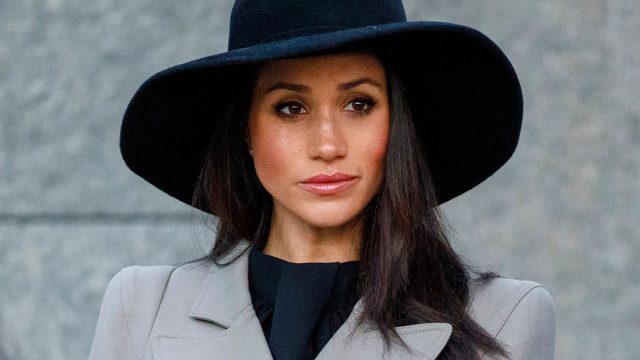 When Meghan Markle married Prince Harry, many people immediately started referring to her as a princess. While her formal title became Duchess of Sussex, it wasn't uncommon for people to refer to her as Princess Meghan. However, once Harry and Meghan dropped the bombshell that they were abandoning their roles as working members of the Royal Family, it became less clear what to call Meghan.
After all, the customs and traditions of Royal titles are quite complicated in the House of Windsor. In case you are curious what to call the former Suits star, Best Life has the lowdown— and to explore secrets of the Royal Family, don't miss these The Biggest Royal Romance Scandals of All Time.
1
Kate Middleton Is Technically a Princess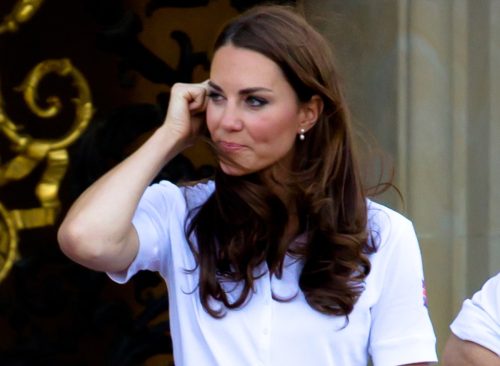 When Kate Middleton married Prince William, the future King of England, her title became Her Royal Highness The Duchess of Cambridge. On the birth certificate of her three children, her occupation is listed as "Princess of the United Kingdom." Now, formally she is the Princess of Wales. Can you call her Princess Kate or Princess Catherine? No. 
2
However, Only Those Born Into the Family Can Style the Word Princess Before Their Name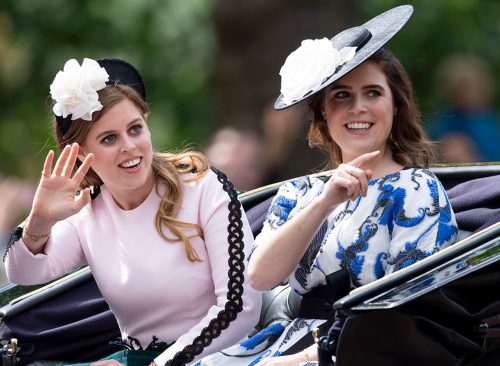 Only Princesses born into the Royal Family can be styled that way. For example, Princess Beatrice and Princess Eugenie, and even Kate's own daughter, Princess Charlotte.  
3
Meghan Is Also Technically a Princess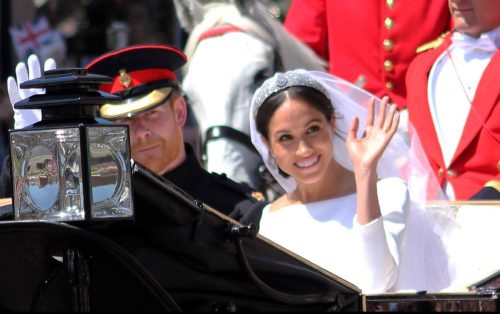 Similar to Kate, when Meghan married Harry, she too technically became a princess. While she could call herself Princess Henry of Wales (Harry's official name), she has never tried to use the princess title. However, like Kate, her occupation is formally "Princess of the United Kingdom."
4
However, Neither She Nor Harry Have Used HRH Titles Since Leaving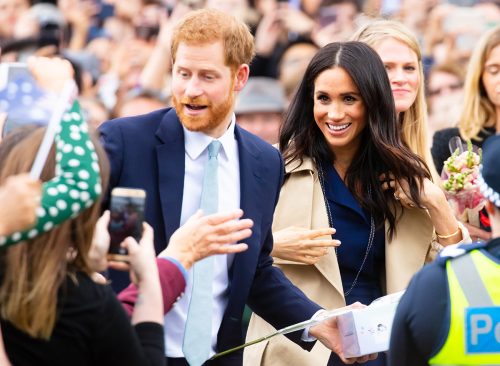 Since Harry and Meghan stepped down from their roles as working members of the Royal Family, neither have used their HRH titles. However, they are still allowed to call themselves the Duke and Duchess of Sussex. 
5
Meghan Is "Very Keen to Cling Onto" Royal Title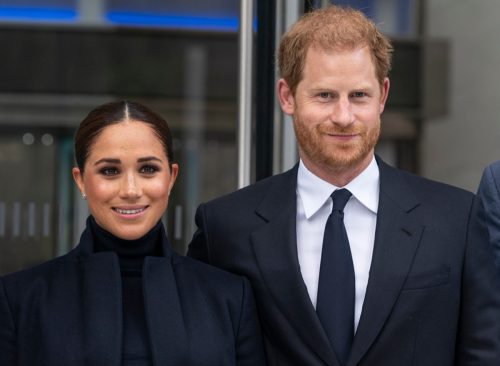 While Meghan previously told Oprah that she didn't really care about her royal title, a source recently dished to  The Daily Express that she's had a "dramatic change of heart regarding titles." The source added: "Harry and Meghan are very, very keen to cling onto those royal titles.
After much deliberation, Meghan decided that the titles would be a good thing, not just for her but for both her children, too. Meghan became very friendly with senior members of the monarchy, predominantly Princesses Eugenie and Beatrice. After this, Meghan realized how useful a title could be, particularly when you want to move in the correct circles. That is the reason why they want to clutch hold of titles."
6
She Is Also Concerned Her Kids Will Not Get Them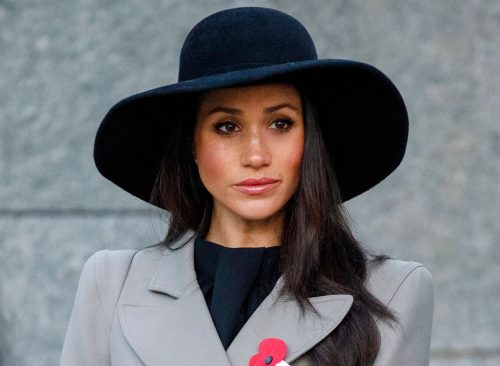 Meghan has also expressed concern that her children, Archie and Lilibet, won't receive titles. Royal author Tom Bower recently told OK, "he [Charles] has made various threats to Meghan and Harry and warned them that if they go ahead, they will find themselves ostracized in a way they cannot believe. And so they are worried."
He added: "I do not think their children will get titles if they go ahead and slander the royal family. But they have also got to consider their own titles, the Duke and Duchess of Sussex, could be taken away by Charles if they misbehave."
Leah Groth has decades of experience covering all things health, wellness and fitness related.
Read more