Meghan Markle Reveals World's Most "Influential and Inspiring" Women "Begged" Her Not to Give Up This One Thing After Marrying Prince Harry
The Duchess of Sussex has kept her word.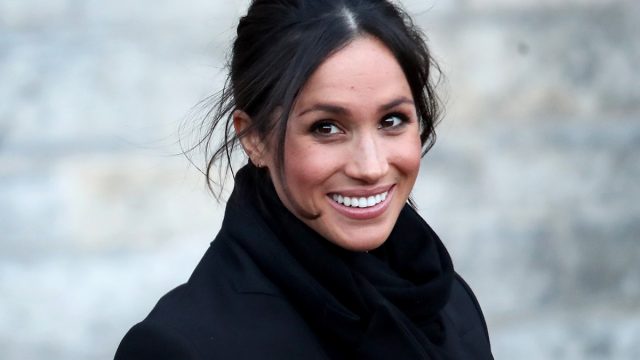 Every week on her Spotify podcast Archetypes, Meghan Markle and her guests of the week "investigate, dissect, and subvert the labels that try to hold women back." On this week's episode, the Duchess of Sussex invited Jameela Jamil and Shohreh Aghdashloo to discuss The Audacity of the Activist.
In the hour-long discussion, she reveals that one of the world's most "influential and inspiring" women "begged" her not to give up one thing, even though she was marrying into one of the most powerful families in the world.  Keep reading to learn more—and to explore secrets of the Royal Family, don't miss these The Biggest Royal Romance Scandals of All Time
1
In the Episode Meghan Explores Stereotypes Female Activists Face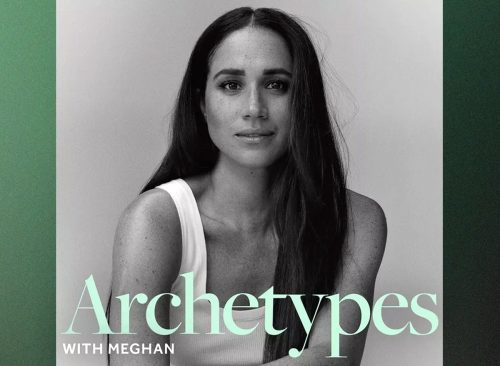 "In this thought provoking and energizing episode, Meghan explores the stereotypes and judgments women face in the world of activism. In her no-holds-barred conversations with actors and activists Jameela Jamil and Shohreh Aghdashloo, Meghan deep dives into why activism in women is often deemed audacious, and the effect this has on many of the causes that matter most. These timely and emotional conversations are complete with comedian and activist Ilana Glazer and historian Lisa Tetrault," reads the synopsis of the episode. 
2
She Revealed That an Influential Women Begged Her Not to Give Up Her Activism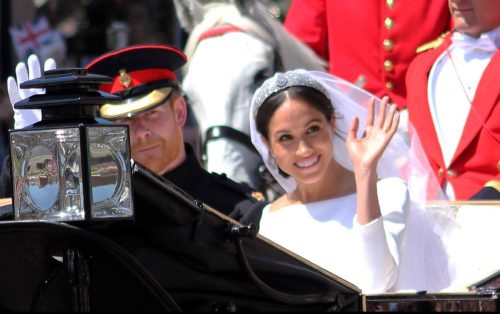 Meghan, who considers herself a woman's activist, revealed the advice she was given shortly before her 2018 wedding to Prince Harry. "Just a few days before my wedding, a very, very influential and inspiring woman – who for her own privacy I won't share who [it] was with you – but she said to me, I know that your life is changing but please don't give up your activism. Don't give up because it means so much to women and girls," she said. 
3
Meghan Listened Because "It Matters"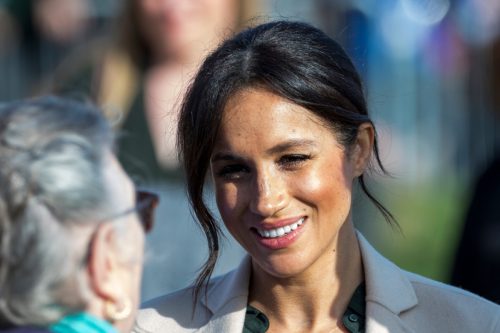 Meghan obviously listened. "And I kept doing the work for women and girls because it matters, yes, but also because she encouraged me to do so and the collective voice of all of us telling each other," she continued. 
4
"I Fully Realize I am Spoon-Feeding the Clickbait"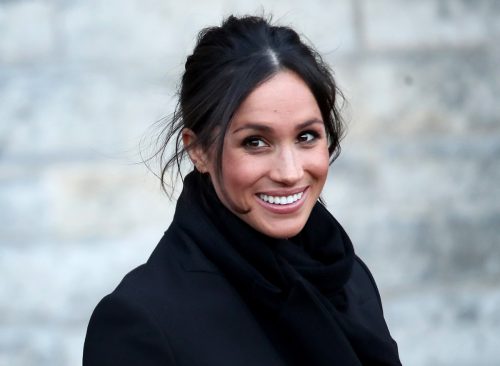 She also addressed her belief that the term "woke" should be considered positive, not negative. "I know I'm saying woke," she laughed. "I fully realize I am spoon-feeding the clickbait, but here's why: because woke by definition means alert to injustice in society, especially racism.  Now, what's loaded or wrong with that? And when you layer a woman into that seemingly anodyne definition, it becomes for many disgusting [and] outrageous," she said. "But why? What is so scary about a woman having an opinion as strongly as a man does? And why do we sometimes cower to that?" 
5
Jamil Fought for Meghan "For Years" Before Meeting Her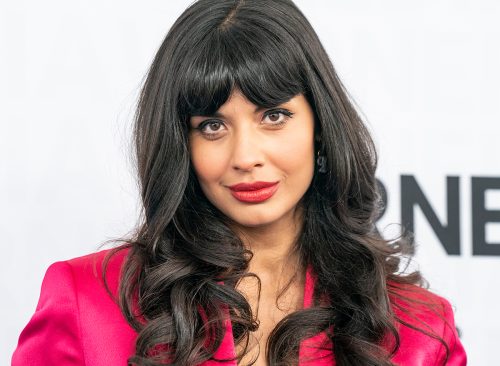 Jamil also stood up for Meghan. "It's an unfathomable amount of s— that you take, Meghan, I can't believe it," she said. "And I fought back on your behalf years before I'd ever met you because I was so outraged with the twisting of this very normal, very kind, very civilized woman …that demonisation. It just shows how afraid they are of you. I'm so sorry you've had to withstand [it]. It has highlighted for us the intense unkindness and bigotry and misogyny of our media, and I think and I hope and I feel faith that that tides are changing because so many of us are fighting," she said.