Newest Bone Chilling Details About the Mom Accused of Killing Her 3 Kids
What you need to know about the labor and delivery nurse.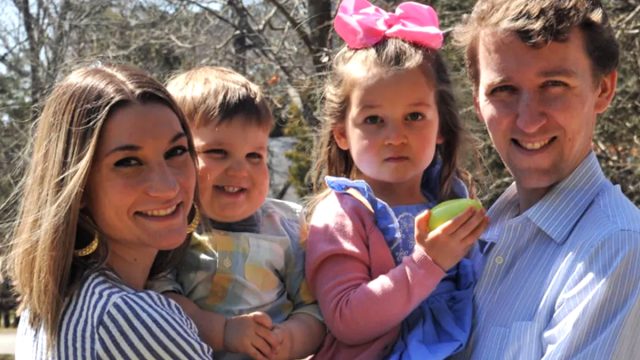 On January 24, 2023, Lindsay Clancy allegedly strangled her three children, daughter Cora, 5, son Dawson, 3, and son Callan, 7 months, before attempting to take her own life. Her husband, Patrick Clancy, was running errands at the time. When he returned home, he allegedly found his wife, who had jumped out the window outside their shared home in a posh Massachusetts suburb. The story continues to shock the nation, especially those who knew the 32-year-old well. This week, prosecutors found a chilling note about "resenting and struggling with children" written before she strangled her kids.
But who is Lindsay Clancy, what is her background, and what could possibly explain why she did what she did? Here is everything we know about Lindsay Clancy, the Massachusetts mom accused of killing her children, and the recent development of the case. 
She Left a Concerning Note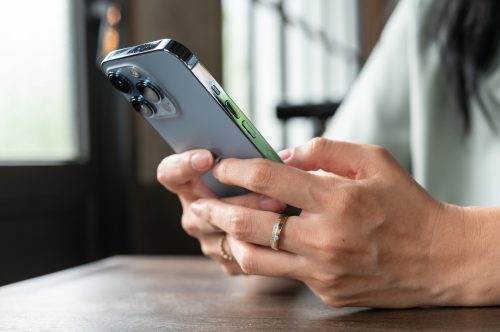 Clancy checked into McLean Hospital for mental health treatment in Belmont on New Year's Day after she had thoughts of harming the children. This week prosecutors found a concerning note in her phone where she details her cognitive state, medicine, and day-to-day tasks, The US Sun reported.
The note allegedly said, "I think I sort of resent my other children because they prevent me from treating Cal like my first baby. "And I know that's not fair to them. I know that." "I was feeling so depressed last evening when Cora and Dawson came home from school." "I know it runs off on them, so we had a pretty rough evening." "I want to feel love and connection with all of my kids."
She was discharged from the psychiatric hospital five days later.
Clancy Pleaded Not Guilty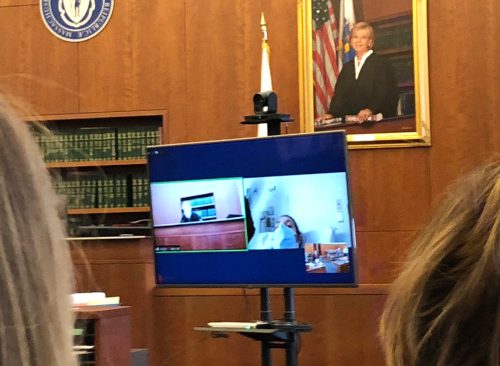 Clancy pleaded not guilty to two counts of murder, three counts of strangulation, and three counts of assault and battery with a dangerous weapon. Clancy made the plea in a video arraignment last week from her bed in an unnamed Boston hospital where she is being treated for injuries she suffered after jumping from a window on the day her three children were killed. A judge ruled she may remain in the hospital rather than in state custody as she recovers.
Clancy Was Denied Bail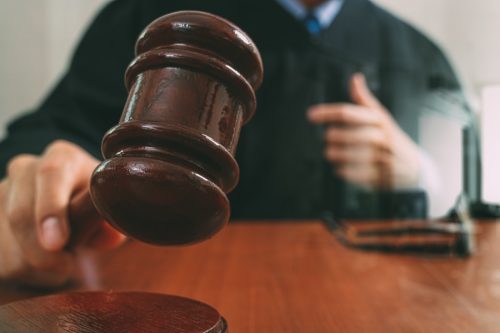 A judge declined to set bail for Clancy in her arraignment, meaning she will be remanded to state custody once she leaves the hospital. Once her treatment is finished, the judge will reevaluate her bail request; a court date is set for May 2. If she is granted bail, she could be released upon leaving the hospital pending a trial or other resolution of the case.
Prosecutors Combing Through Data
Prosecutors scoured Clancy's electronic trail, including phone calls, texts and Apple Maps searches, a consultant says. "What they're doing is trying to demonstrate to the judge and later to a jury that each one of these actions … is a step of clarity and mental focus that would undercut a suggestion that she was going through some sort of psychosis," says Greg Henning, a principal at Henning Strategies. Henning compares the process to the case against Brian Walshe, a Massachusetts man accused of murdering his wife.
Expert: Clancy's Planning Doesn't Negate Mental Illness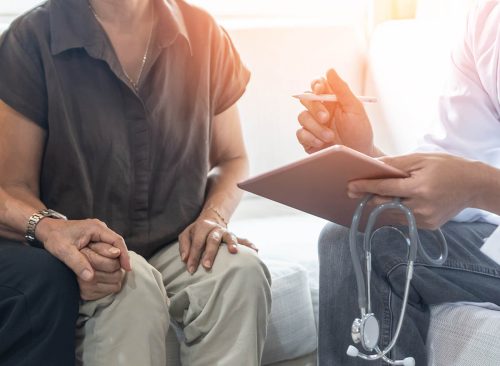 A criminal defense attorney who is not working with Clancy's team opines that the prosecution's argument of preplanning is not inconsistent with the defense's assertion that the accused mother suffered a mental health crisis. Planning and psychosis aren't mutually exclusive, Janice Bassil says. "I think prosecutors and often the experts they call upon often confuse … planning with a lack of mental illness, and that isn't necessarily true at all," she says. Mental illness can present in subtle ways, she adds.
Clancy's Potential Defense Argument
Clancy's defense lawyer may argue that she is not guilty by reason of insanity, according to one outside expert. "At this point, it's a reasonable doubt defense where Kevin Reddington is going to argue that because of the medication, because of her mental health, she couldn't have premeditated this; it wasn't a deliberate decision," says Daniel Medwed, a criminal law professor at Northeastern University. The defense has to prove only that there is reasonable doubt Clancy committed the crimes with which she is charged; the prosecution must prove criminal responsibility beyond that.
Experts May Be Key in Clancy's Defense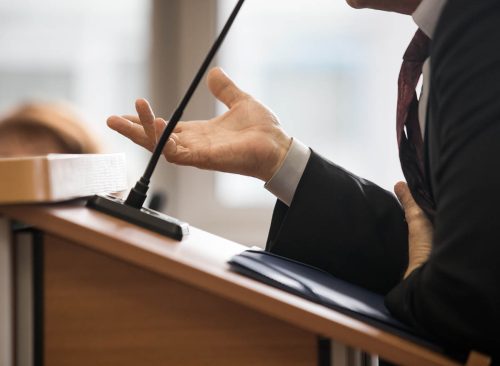 Experts will be crucial in bolstering any insanity defense, which has not been a popular one, says Rosanna Cavallaro, a professor of criminal law and evidence at Suffolk University Law School. "The key thing there is what will a psychiatrist or other experts say?" she asks. "Because the predicate, the basis for asserting that defense, is that you are diagnosed with a mental illness. It can't be just, 'Oh, in that moment I lost it.'"
The Jury May Be Skeptical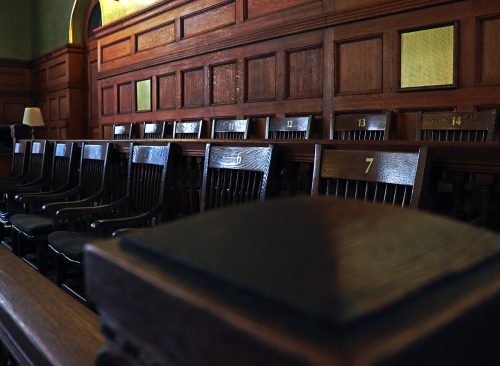 "Jurors are very reluctant to be put in a position where they are seeming to say that they're letting this terrible thing go unpunished, but that's of course not what's happening," Cavallaro adds. "What they're saying is this is not a circumstance that deserves punishment; it's a circumstance that requires treatment." The defense must persuade a jury that the person wouldn't have done what they did if they weren't ill, Bassil says. "The people who have a mental health defense like this, it's not like they're getting off scot-free," she adds. "They're tortured by what they did."
A Possible Outcome of the Case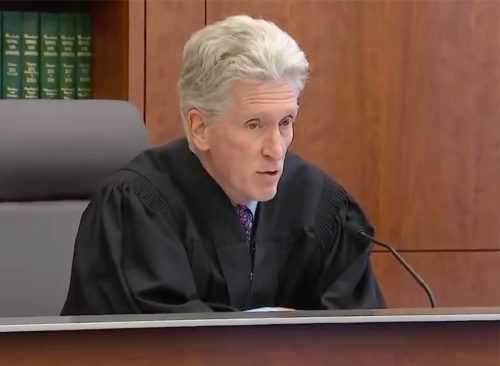 Medwed says he will be surprised if the case goes to trial and a jury convicts Clancy of first-degree murder. "A case like this cries out for what's called a mercy or a compromise verdict, where a jury will acquit on the top count and convict on sort of the second count, which often happens in cases where juries feel like something really went wrong, but they don't feel like the top charge is warranted," he says. He adds that it will be difficult for the prosecution to prove premeditation beyond a reasonable doubt. "It's going to be hard to find twelve jurors that aren't going to be sympathetic to a new mom struggling with mental health issues," Medwed says.
Clancy's Potential Sentence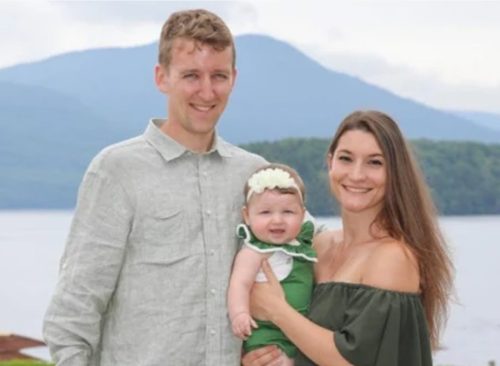 Clancy faces a maximum sentence of life imprisonment without the possibility of parole if she is convicted of the most serious charge, first-degree murder. She faces other sentences on the other counts if convicted. A judge could determine separate sentences for each conviction, which could run concurrently or consecutively.
Clancy Inspired a Proposed Massachusetts Law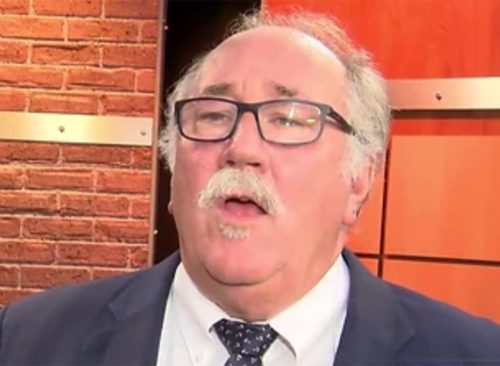 Massachusetts state Rep. Jim O'Day, a former social worker, says he will sponsor a bill that would find defendants such as Clancy not guilty by reason of mental illness if they commit a crime within a year of giving birth and are diagnosed with perinatal psychiatric complications. If enacted into law, the bill would offer defendants legal protections in court and connect them with treatment. The bill would apply to all criminal cases and would include definitions of postpartum psychosis and postpartum depression.
Clancy Was a Labor and Delivery Nurse
According to the Boston Globe, Clancy grew up in Connecticut, where she was an exceptional student and part of the National Honor Society. She attended Quinnipiac University, regularly making Dean's List. She graduated in 2012, went to the MGH Institute of Health Professions School of Nursing in Boston, and graduated two years later. She was a labor and delivery nurse at Massachusetts General Hospital. 
Friends Maintain She Was a Devoted Mom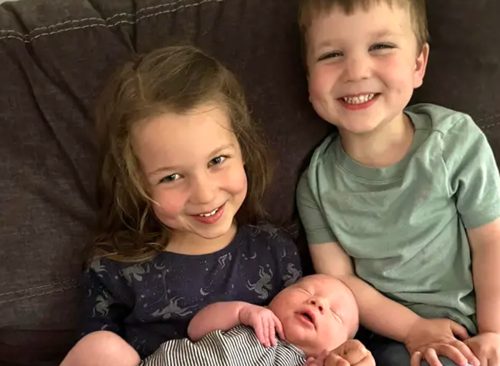 According to friends, Lindsay was a devoted mom. "There wasn't anything she loved more than her children," said Grace McNulty, a longtime friend and colleague, said in a letter. "I do not know a better mother than Lindsay Clancy," nurse Erika Sevieri, who worked with Clancy, wrote in another letter. "She lived and breathed for her children."
She Reportedly Experienced Postpartum Depression After the Birth of Her First Child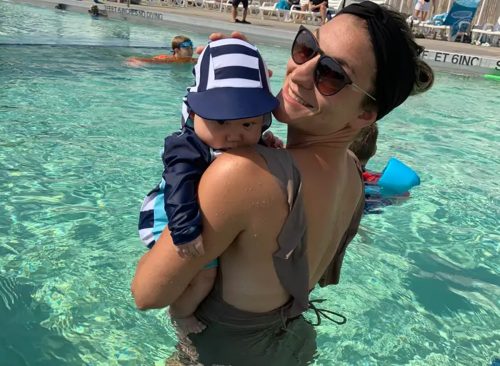 Lindsay reportedly experienced postpartum depression after the birth of her first and second children and sought professional help. However, shortly after her third child, Callan, was born, she claimed her postpartum depression was much milder. "This time, I've stayed so dialed into my routine of exercise, nutrition, personal development, and mindset," she wrote in July 2022. "It has made all the difference." 
She Reportedly Started Experiencing Serious PPD a Few Months After Her Third Child Was Born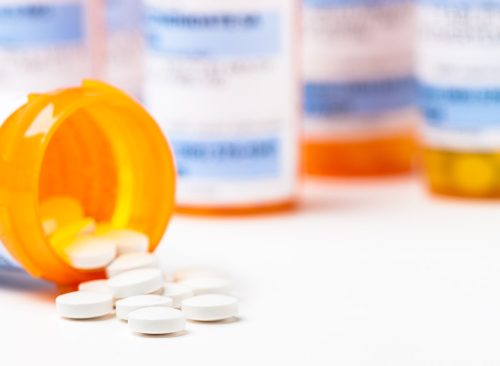 However, as the end of her maternity leave approached, things got worse. According to court records obtained by the Boston Globe, as far back as September, Clancy reported experiencing anxiety. She reportedly visited multiple psychiatrists and filled a whopping 13 prescriptions for medications to treat her condition.
She Reportedly Wrote About Her Depression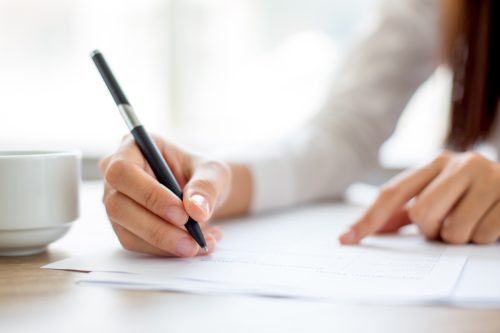 "I think I sort of resent my children because they prevent me from treating Cal like my first baby," Clancy wrote on Oct. 25. "And I know that's not fair to them. I know that. I was feeling so depressed last evening when Cora and Dawson came home from school. I know it [rubs] off on them so we had a pretty rough evening. I want to feel love and connection with all of my kids."
Her Husband Was Reportedly Concerned She Was Addicted to Her Meds, Freidms Claim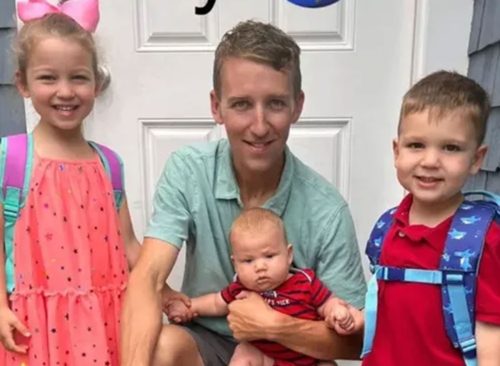 Friends maintain that her husband, Patrick, was concerned that his wife was being over-medicated. He believed that she had developed an addiction to benzodiazepines and was experiencing "the worst side effects possible," Kyle Carney, a friend who spoke to police on the night of the killings, said. 
She Reportedly Spent 5 Days in a Mental Health Facility in January 2023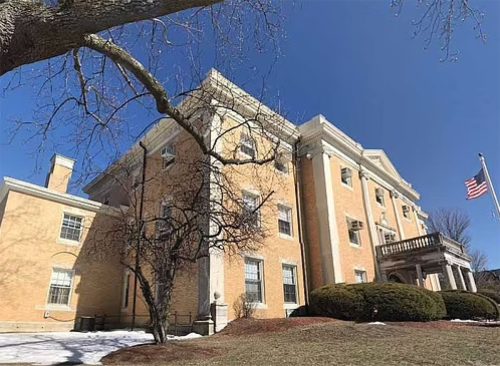 In December, she underwent an evaluation at Women & Infants' Hospital in Providence, and on On January 1, 2023, after reportedly telling her husband that she'd had thoughts of harming herself and their children, Clancy checked herself into McLean Hospital for mental health treatment in Belmont. However, she checked out just five days later. 
On the Day of the Murders She Was Having "One of Her Best Days," Says Her Husband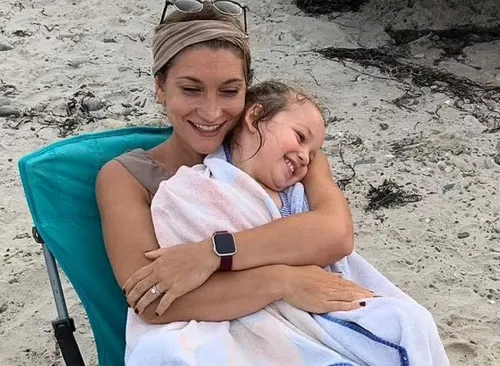 Over the next month, her condition seemed to be improving and she spent time alone with her children. In mid-January, she informed her husband she was no longer having suicidal thoughts. Patrick maintains that January 24th seemed to be "one of her best days."
She built snowmen with her kids, while her husband worked from home before sending him to CVS to get a prescription for their daughter and takeout food for dinner. "She was smiling and happy, and there was no indication that she was going to harm the kids," he said, per the prosecution. 
She Reportedly Said She Heard Voices Instructing Her to Kill Her Kids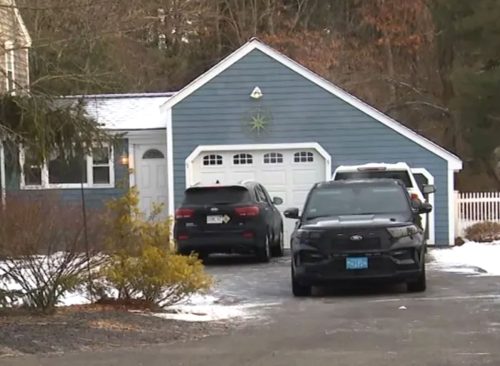 When Patrick returned, he found his wife outside, severely injured from jumping out the window, and his three children in the basement, two dead from strangulation, and the baby, still alive at the time. According to reports, Lindsay later told him she heard voices that instructed her to kill the children and herself. 
However, the Prosecution Believes the Murders Were Premeditated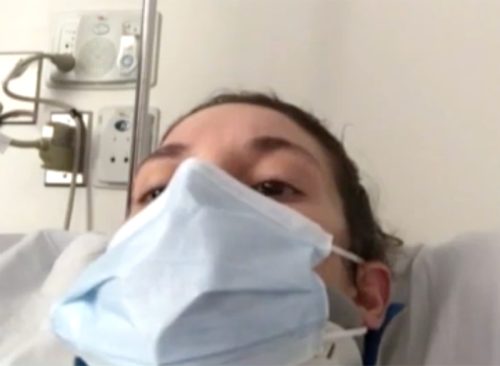 Last week Clancy was arraigned from her hospital bed in Massachusetts. According to the prosecution, Clancy planned the murders in advance and was of sound mind at the time of their deaths. "She planned these murders, gave herself the time and privacy to commit these murders, and then she strangled each child in the place where they should have felt the safest – at home with their mom," Assistant District Attorney Jennifer Sprague said. Even after her arraignment on Tuesday, there are many burning questions surrounding the case. 
Is Clancy Just a Suspect, Or Is She A Victim As Well?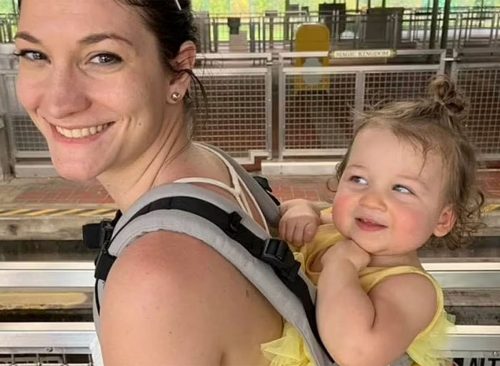 The prosecution and the defense tell two different versions of the story, which both end tragically. Clancy's attorneys maintain that their client is a victim of the medical system, while the prosecution is attempting to paint her as a cold-blooded killer. 
Were the Murders Premeditated?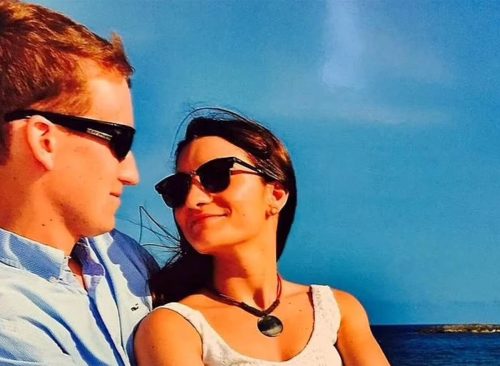 According to the prosecution, Clancy planned the murders in advance and was of sound mind at the time of their deaths. During the arraignment, they explained that she asked her husband, Patrick, who hadn't left her side for days, to pick up her children's medication from CVS and also takeout food from a nearby restaurant, researching exactly how long he would be gone so she would have ample time to kill her children.
"She planned these murders, gave herself the time and privacy to commit these murders, and then she strangled each child in the place where they should have felt the safest – at home with their mom," Assistant District Attorney Jennifer Sprague said.
Is She Paralyzed From the Waist Down?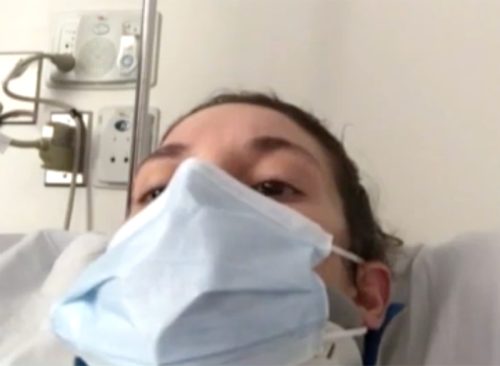 Clancy was in a hospital bed with a mask on her face during the arraignment. According to her lawyer, Kevin Reddington, she suffered spinal cord injuries and is now paralyzed from the waist down. Her lawyer requested that she should be allowed to stay in a rehab facility while awaiting trial. "She can't walk…she can't even go to the bathroom," he said.
However, an attorney for the DA's office argued that "She can move," and "She is not paralyzed. She can move her legs. She can move her arms. She has been writing and being able to verbally communicate."
Why Was She Prescribed So Many Medications?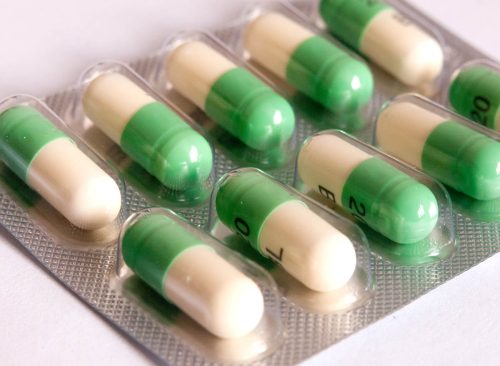 Many people are wondering why Clancy was prescribed so many drugs and what doctor would have given a patient so many. According to Reddington, Clancy was overmedicated in the months before the tragedy, and prescribed a cocktail of up to 12 different medications for postpartum psychosis – including Prozac and Seroquel.
"[Clancy] was…a beautiful person who was destroyed by this medication," he said. "This continued even up until the week before when her husband went to the doctor and asked her for help and said, 'Please, you're turning her into a zombie,'" he said. 
What Was Her Mental State Leading Up to the Murders?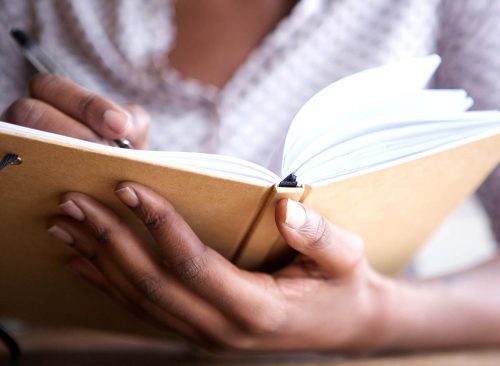 Clancy experienced suicidal thoughts in December and January 1-5. She was then hospitalized. According to the prosecution, she kept notes/journal entries during that time period, in which she "meticulously detailed her daily activities," and her "writing was clear, precise and articulate."
They add that she mentioned "a touch of postpartum anxiety" about returning to work and was initially diagnosed with a generalized anxiety disorder.
Did She Have a "Moment of Psychosis" When She Murdered the Kids?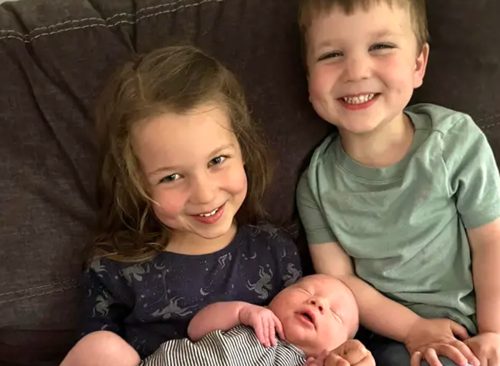 After the murder, Lindsay allegedly told her husband that "She heard a voice and had 'a moment' of psychosis," CBS News reported. The man's voice told her to kill her kids and herself because it "was her last chance." However, prosecutors maintain that right after the murders, she wrote on a whiteboard asking if she needed an attorney, which they say shows that she understood what she had done. 
What Is Her Current Mental State?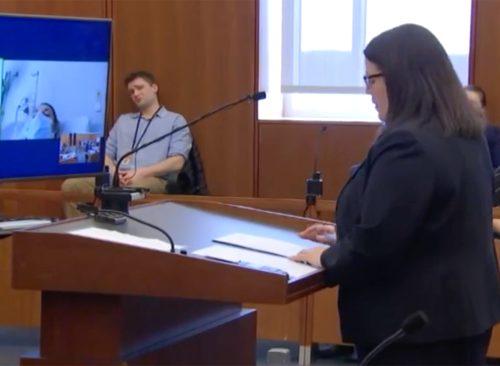 According to Reddington, Clancy is "not OK at all" and is "definitely a danger to herself." Clancy's lawyer hired psychologist Dr. Paul Zeizel to evaluate her, who told Daily Mail that she is "extremely fatigued" and "in pain." Dr. Zeizel added: "She is flat as a board — she's wondering what is going on. There is not a lot of emoting, though she did shed tears yesterday during the court hearing."
Clancy Has Supporters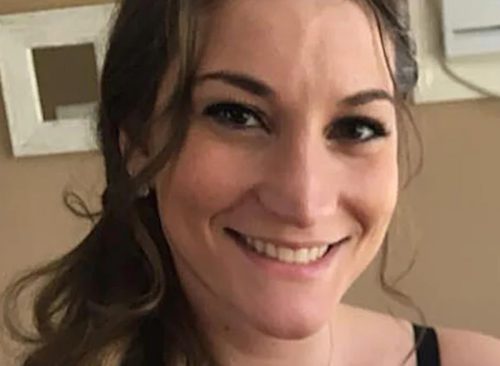 Dozens of supporters wrote letters to Reddington supporting Clancy, The Patriot Ledger reports. One letter called Clancy "a ray of sunshine." Another described her as "balanced and calm." A work colleague described her as a "kind, compassionate, patient, empathetic" nurse and mother devoted to her children. "She is a great human being and you would be hard pressed to hear anything but positive remarks about our dear sweet Lindsay," wrote Laura Sanders, a nurse at Massachusetts General Hospital, who worked the night shift with Clancy for seven years.
Fellow Nurse Backs Clancy's Story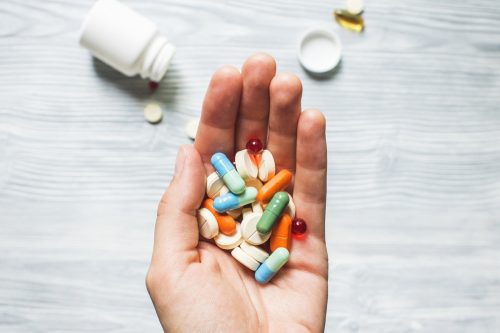 Stacey Kabat, a maternal child health nurse who once met Clancy, says she is shocked by the number of drugs Clancy was prescribed before the Jan. 24 killings of her three children. Kabat met Clancy, who was known as Lindsay Musgrove at the time, when Clancy was a student nurse. "Our health care model fails [families] like the Clancy family," Kabat wrote in a letter. "We do very little to concretely help a mother who is suffering with postpartum depression and when it comes to postpartum psychosis we fail completely."
Clancy's Case Is Not Unique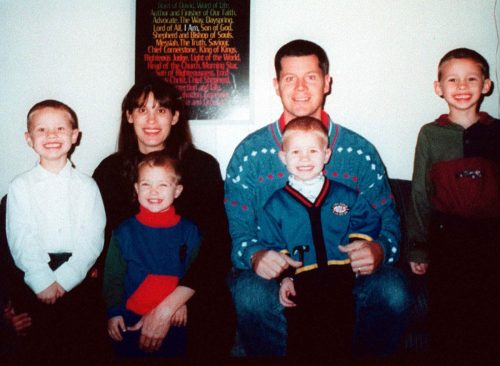 Cases similar to Clancy's have made the news in recent years. Andrea Yates of Houston was convicted of murder in 2002 after she drowned her five children. Yates was later found not guilty by reason of insanity. Matthew Taylor Coleman of California confessed in 2021 to using a spearfishing gun to shoot his two children. He believed he had to prevent them from growing into monsters, he told the FBI.
About 500 cases of parents killing children take place annually in the U.S., according to a 2014 study published in Forensic Science International. Men and women are equally likely to kill children younger than a year old, but men are more likely to murder a child who is older, researchers say.
RELATED: 36 Latest Bone Chilling Details About the Idaho Murder Case
Why Parents Kill Their Children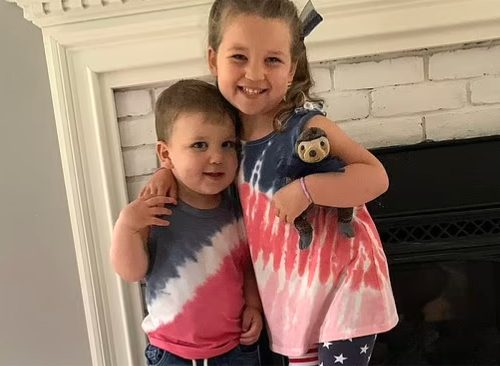 There are five main reasons a parent kills a child, according to Susan Hatters-Friedman, a forensic psychiatrist at Case Western Reserve University. A parent might kill a child after neglecting them. A parent might want to punish a partner whom they feel has wronged them. An unwanted child may die at the hands of a parent who hid a pregnancy or who never wanted to be pregnant or to give birth. A parent may kill a child out of the belief that it is in the child's best interest, as when a child is sick and in extreme pain, Hatters-Friedman says. Or a parent might kill a child while experiencing psychosis or an acute mental-health issue, she says. 
Leah Groth has decades of experience covering all things health, wellness and fitness related.
Read more