King Charles "Has Deep Regrets" Over Forcing William and Harry to Do This "Haunting" Thing, Claims Royal Insider
"It haunts him, as it haunts them"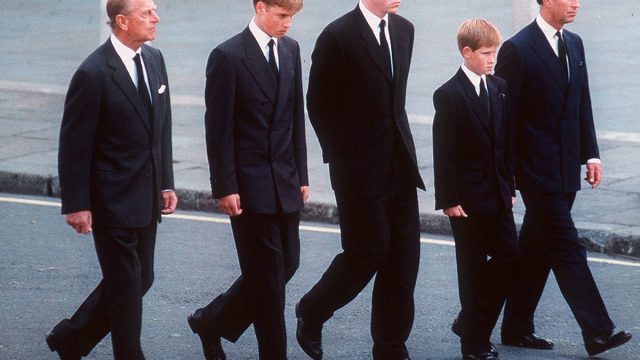 Every parent has regrets when it comes to how they raised their children – including members of the Royal Family. When Princess Diana died, her two sons, Prince Harry and Prince William, were just young boys. Her ex-husband, the now-King Charles, suddenly became a single father and was forced to make all the decisions when it came to their upbringing.
One of the first decisions he made after their death? How the children would take part in their late mother's funeral. According to a new report, the King "has deep regrets" about forcing the boys to do something at the event, and it continues to haunt them. 
1
It Is Customary to Walk a One Mile Procession to Westminster Abbey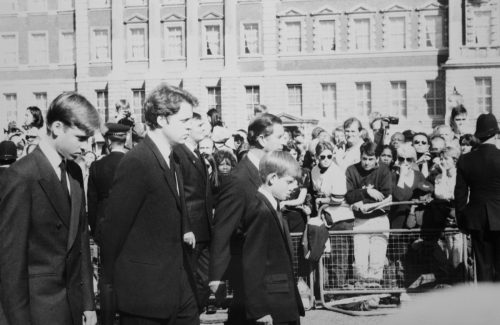 On September 6, 1997, at Diana's funeral, there was a one-mile procession to Westminster Abbey. It is customary for members of the family to walk the entire way, if possible, as was done when Queen Elizabeth died.  
2
King Charles "Forced" His Sons to Walk Directly Behind the Casket
According to Christopher Anderson, author of the new book The King: The Life of Charles III, King Charles "forced" his two sons to walk directly behind the casket of their deceased mother for the entire mile-long trip. And now, he has "deep regrets" over the decision. 
3
It "Haunts Him, as it Haunts Them"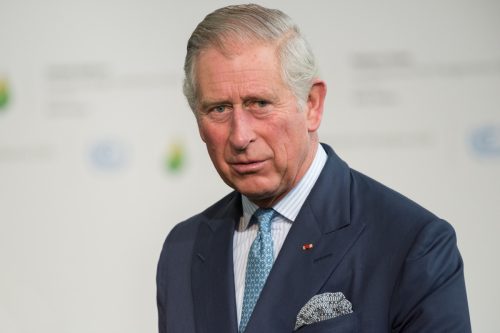 During the Royally Us podcast, host Christina Garibaldi asked Anderson about it, adding that it is "something that still haunts him, probably to this day." The author agreed. "I think it haunts him, as it haunts them," he said. "[William and Harry have] spoken about it."
4
He Adds That "It's a Form of PTSD"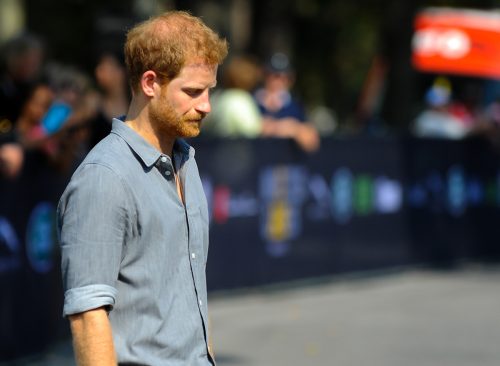 "I've written that, I believe, it's a form of PTSD," he continued. "Harry uses terms like the triggering of even flying into London and it reminds him of that day when he had to walk behind the coffin. "They were, more or less, bullied into doing it by the Palace, by the men in grey who really run the Palace, [who] Diana used to complain about."
RELATED: The Biggest Royal Romance Scandals of All Time
5
Earl Spencer Also Regrets It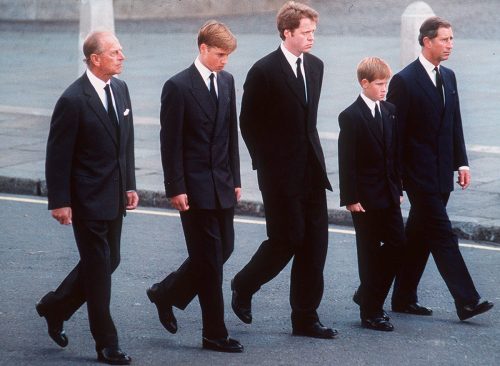 He added that Diana's brother, Earl Spencer, has admitted he has experienced "regret" of trying to "convince" William and Harry of the task adding that Charles "understands that to some extent he is responsible for [William and Harry] having to suffer through."
Leah Groth has decades of experience covering all things health, wellness and fitness related.
Read more