Social Media Influencer Pleads Guilty to Stealing IDs to Get $1.5 Million in Pandemic Relief Funds
Danielle Miller owns up to committing fraud and stealing to fund a lavish lifestyle of designer bags, fancy hotel stays and chartering a private jet. 
Danielle Miller admits she's all about the opportunity to take advantage of others and pleaded guilty on Monday to using identities she stole to receive almost $1.5 million in pandemic relief to fund her lavish lifestyle of flying on private jets, buying designer bags and staying at fancy hotels. "If there's something that I want, I'm getting it," she told New York Magazine in a lengthy interview last year.
The self-proclaimed "con artist" said that she treated each fraud opportunity like a wave, and "COVID was a huge wave." But this isn't the first time the 32-year-old influencer has been in trouble with the law. Over the last decade, she's been arrested in five different states, the Metro reports and has done time in Rikers. 
Miller Stole Identities in Multiple States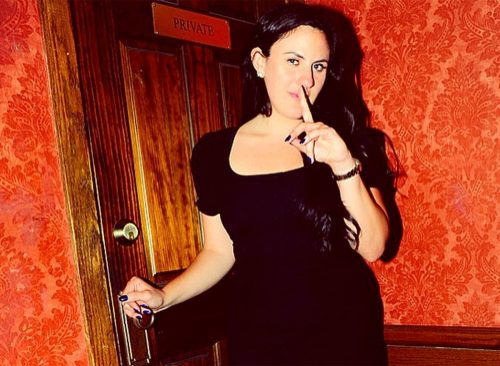 The Instagram influencer took others' identities in several states and in various ways, including using the online Massachusetts driver's license portal. Between July 2020 and May 2021, the New Yorker stole more than ten people's identities and set up bank accounts, where she then received pandemic-related loans meant for small businesses.
TODAY reports, "According to the U.S. Attorney's Office for the District of Massachusetts. Victims also came from Wisconsin and Arizona, a criminal complaint filed in the case noted. Federal officials say hers is one of the more egregious cases of fraud that emerged from government efforts to recharge the economy in the wake of a pandemic that locked down communities and businesses starting in 2020." 
Miller Said She "Researched" How to Commit Fraud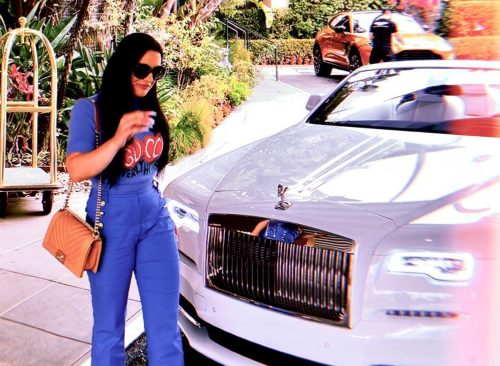 According to Miller, it's pretty easy to become a criminal. When asked how she learned to be a scammer, Miller told New York Magazine, "I literally just researched on the internet. It was very readily available to me. No one taught me it. I just overheard some things while I was in Rikers Island," she says. "And then I read everything on Telegram. Telegram is really where they talk about a lot of illegal s**t."
She added, "You can literally go to a dot-com website. You don't even need to go to the dark web. You don't need a Tor browser. You don't need any of those things," Miller says. "You can go on Telegram and join a group of scammers, and they're all just bragging and sending pictures. You just put in the search for whatever you're interested in. So say it's SBA loans — you type in E-I-D-L or just S-B-A. And then there's a bunch of chats of people just selling SBA information."  
She's Very Much in Demand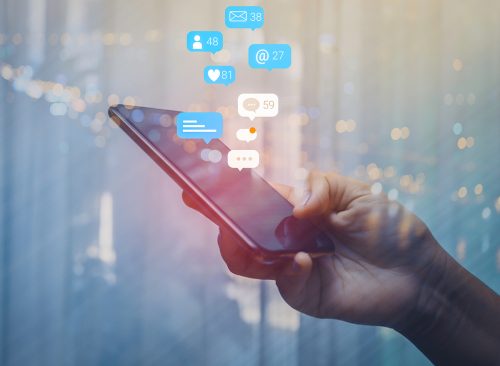 But that's not all. According to Miller, she's very much in demand on social media, with people asking her to spill her criminal secrets. "I'm so sought after it's insanity," she told New York Magazine. "My Instagram account from me being locked up has thousands, thousands of DMs asking me what my Telegram name is to work with me. Thousands."
How She Got Caught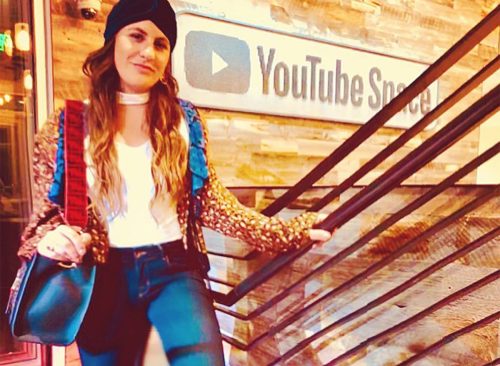 Miller got on the radar of federal investigators in 2021 when a Massachusetts woman filed a complaint after realizing her identity had been stolen when she discovered someone applied for a lease in her name. Authorities learned that $102,400 in Small Business Administration loan funds had been deposited in a bank account in the victim's name without her knowledge, TODAY reports.
"Authorities zeroed in on Miller by linking the network used to access the victim's information on the Massachusetts Registry of Motor Vehicles site to a Miami high rise." In total, Miller was able to secure almost $1.5 million in pandemic funds under victims' names unbeknownst to them. 
Miller is Free Right Now, But Could Face Serious Jail Time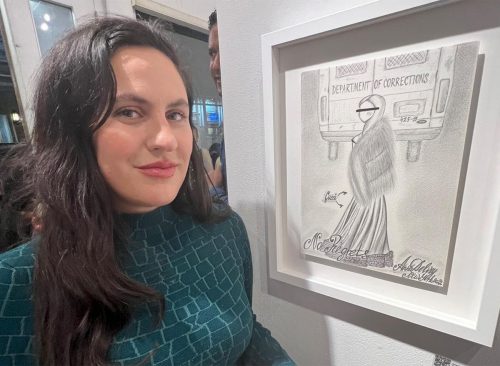 Miller has taken accountability for her criminal actions, according to Mitchell C. Elman, her attorney, and is currently free on a $100,000 bond. She's living in the New York City area, according to court documents. The sentencing is scheduled for June 27th, and if convicted, she faces a maximum sentence of 20 years in prison and a $250,000 fine.
Miller Was Troubled From a Young Age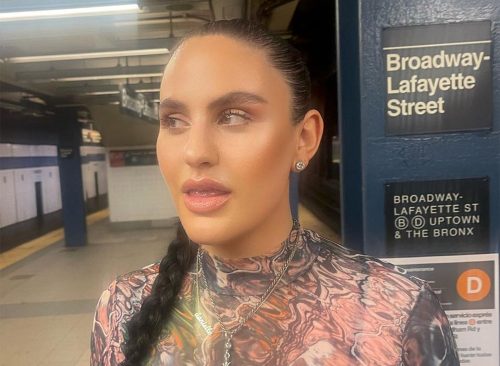 Miller grew up wealthy, living a block away from Central Park, and attended the prestigious Horace Mann School. Her father, Michael Miller, is a high-powered real estate attorney and the former president of the New York State Bar Association and her mother was a Rockette for 20 years but retired to raise her kids. Her parents did help her financially until she was accused of stealing money from a friend.
Quentin Esme Brown made headlines when Tiffany Trump served as her flower girl in her wedding to P. C. Peterson, a former Bravo reality star and grandson of Pete Peterson, the founder of the private-equity firm Blackstone. Brown told New York Magazine, "I went to the bank, and I was with my roommate at the time, and we asked them to print out every check that had come out of my checkbook," Brown says. "All of a sudden, five checks came through that said 'Danielle Miller.' She had written them to herself."
She Picked Up the Checks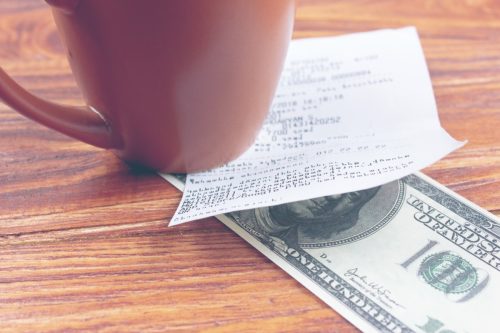 Yet, she still spent money as she had it. According to Brown, Miller would pick up the tab for expensive restaurants. Occasionally, we would go out with a bunch of friends, and we'd all put our credit cards down, and she would try to be like, 'No, I got this,'" the former friend says. "We'd be like, 'What? It's hundreds of dollars. Where are you getting this money from?'"
Miller's real troubles began when she made three sex tapes for a boy she had a crush on in the eighth grade. He dared her to prove she wasn't a "prude" and according to New York Magazine, "She disrobed, picked up the handle of a Swiffer mop, and pressed record. She made three sexual videos in all and emailed them to the boy. The boy forwarded the clips to Miller's best friend, who sent them to two people, and soon it had reached everyone that they knew. It spread rapidly from there." She was forever known as "Swiffer Girl," a name and reputation that followed her everywhere, even when she moved to California. 
Miller Befriended Anna Delvey in Rikers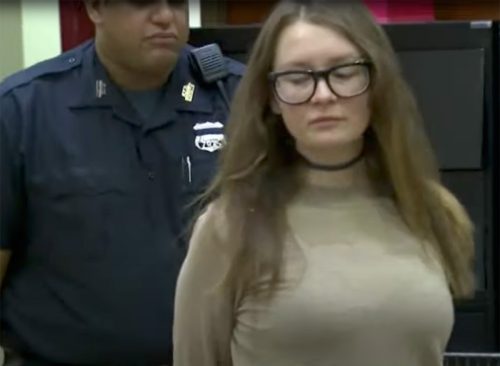 On a separate charge, Miller found herself thrown in Rikers, where she met Anna Delvey, a known scam artist who pretended to be a wealthy heiress to get access to NY's socialite scene and gave Miller tips on surviving prison. Miller also met another scammer named Ciera Blas, and the two would get into more trouble together once they were released. "She was so confident in her fake façade, but it was really interesting because she was trying so hard to have all the things that I've always had," Miller told New York Magazine. The two would go on to engage in more fraudulent and criminal schemes. "I was interested to know why this mean girl wanted to be friends with me," Miller told the outlet. "And in the end I think it was because she wanted to use me for whatever crimes we were accused of."
They Rented a Jaguar and Rolled up to a Chase Drive-Through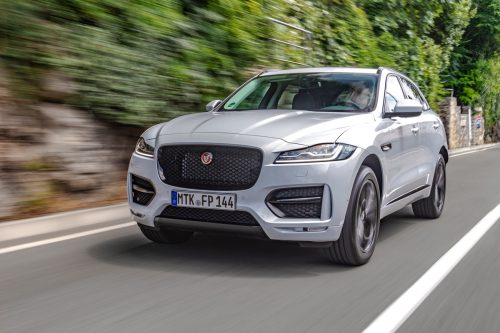 The two weathered the COVID lockdown together in Florida, and when things reopened, they started stealing again and going on extravagant shopping sprees. This time, Miller was accused of using an L.A. woman's identity and was arrested along with Blas. "She and Blas rented a Jaguar and rolled up to a Chase drive-through in Sarasota, where Miller allegedly pulled out a fake passport card with her own photo under the L.A. woman's name and tried to withdraw $8,000 from the woman's account," according to New York Magazine.
"The hijacked phone account passed a verification attempt made by Chase, but the bank was still suspicious enough to call a backup number. The next number the bank called was 911. When the cops arrested Miller and Blas, they reported recovering three Illinois driver's licenses under different names with Miller's photo, along with credit cards to match; six separate cell phones; and $25,000 in cash. They were arraigned, and both pleaded not guilty."
RELATED: Woman Who Allegedly Used Aunt's Debit Card for Over $12,000 in DoorDash Orders is Held on $18 Million Bond
Not the Only One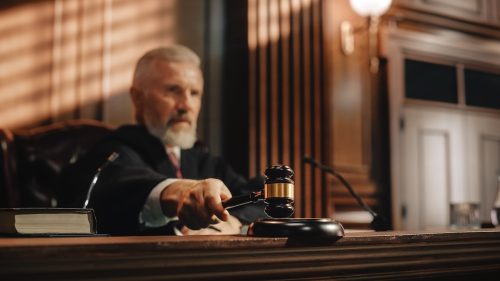 Miller isn't the only one accused of stealing COVID funds. The Government Accountability Office (GAO) states that from March 2020 through January 13, 2023, at least 1,044 individuals pleaded guilty to or were convicted at trial of federal charges of defrauding COVID-19 relief programs. This includes the Small Business Administration's (SBA) Paycheck Protection Program (PPP) and COVID-19 Economic Injury Disaster Loan (COVID-19 EIDL) program, the Department of Labor's (DOL) Unemployment Insurance (UI) programs, and economic impact payments issued by the Department of the Treasury and the Internal Revenue Service."
Heather Newgen has two decades of experience reporting and writing about health, fitness, entertainment and travel. Heather currently freelances for several publications.
Read more