Woman Who Allegedly Used Aunt's Debit Card for Over $12,000 in DoorDash Orders is Held on $18 Million Bond
She reportedly made 136 orders from stores and restaurants.
A Louisiana woman who allegedly used her aunt's debit card to make more than $12,000 in purchases, including on the DoorDash app, has been ordered to be held on an eye-popping $18 million bond. Maili Morris, 31, was arrested and booked into jail on Feb. 16 on 816 counts of criminal financial charges, the Tangipahoa Parish Sheriff's Office said. Read on to find out what they were and why her bond is so high. 
Police Allege 136 Fraudulent Orders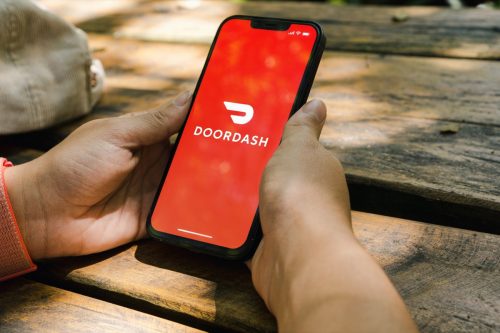 Morris was arrested after the sheriff's financial crimes unit discovered she had made $12,000 in purchases using a debit card belonging to her 73-year-old aunt, which Morris had connected to her personal DoorDash account. When the aunt discovered her bank account was overdrawn, she checked her account and noticed charges to DoorDash, the sheriff's office said.
An investigation revealed that Morris ultimately made 136 orders from stores and restaurants including Big Lots, Petsmart, Walgreens, CVS, Dollar General, and several fast food outlets between November 2022 and last January.
Bond Number Is Pre-Set According to Charges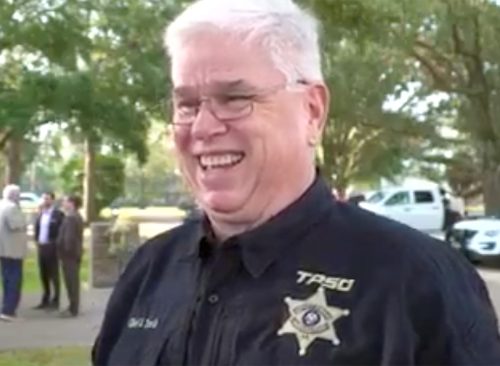 Morris is now facing 136 counts each of identity theft, bank fraud, computer fraud, felony theft, access device fraud, and exploitation of the infirm. Chief Jimmy Travis of the sheriff's office said that an $18 million bond is a large number, but it wasn't set at a judge's discretion.
In Louisiana, before a bond hearing, crimes have pre-set bond amounts. For each of Morris's counts, that amount is $25,000. Morris was slated to appear before a judge to set her official bond, which may be adjusted, Travis said. 
Social Media Responds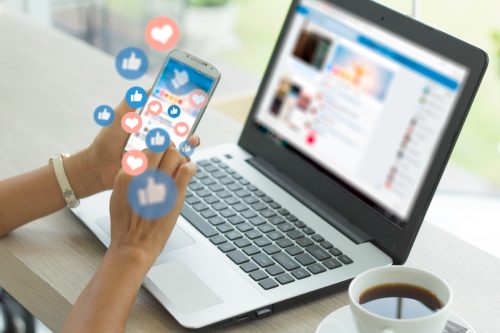 Commenters didn't hold back when the Tangipahoa Parish Sheriff's Office posted about the arrest on its Facebook page.  "It takes a special kind of stupid to commit crimes that involve deliveries to your house!!" one commenter said.  "Somebody doordash her a pillow and blanket. She's going to be there for a minute," wrote one. "To all of those saying the bond is extreme, just pretend the victim was your relative," said another.
"These charges have no bearing on what others, and their charges – bonds – cases are. You do the crime it's your responsibility and yours alone. You have choices and she chose to do wrong," another commenter wrote.  "When you abuse an elderly person you should get more time," wrote another.
Be Careful About Tapping at ATMs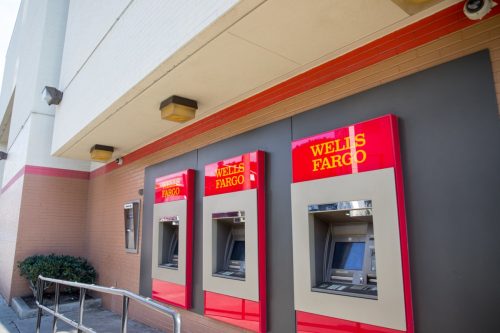 Bank and credit card fraud is on the rise, and criminals are using techniques considerably more advanced than just hooking up a relative's card to their online accounts. This week, ABC 7 San Francisco reported that fraudsters are targeting ATMs and people who use the "tap" function on their debit cards. Scammers are putting glue in the card readers of ATMs, making them impossible to use. Customers then resort to using the tap function while a scammer stands nearby. The customer often doesn't realize they need to log out after using that function, and the thief steps in to make additional withdrawals from the account.
RELATED: Manipulative Psychic Allegedly Coached 25-Year-Old Woman Into Cheating 78-Year-Old Businessman out of Money

Be Wary of These Other Scams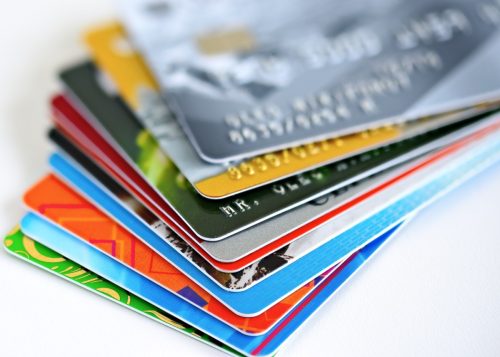 Last month, the Dayton Daily News reported that Ohio residents reported 50% more credit card fraud in 2022 than the year before. "Text, email and phone scams are on the rise nationally," said Tracy Szarzi-Fors, vice president of marketing and business development with Wright-Patt Credit Union Inc. "Whether you are a customer of a bank or a member or a credit union, everyone needs to beware of these types of scams."
Experts advise that your bank will never text, email, or call you asking for personal information. Avoid clicking on those links, even if they look authentic. And if someone calls you promising a new credit card or interest rate offer and asks for personal information like a card number, hang up and notify your bank.