Manipulative Psychic Allegedly Coached 25-Year-Old Woman Into Cheating 78-Year-Old Businessman out of Money
Self-proclaimed psychic told her she was affected by "evil spirits," that could be eliminated with the money.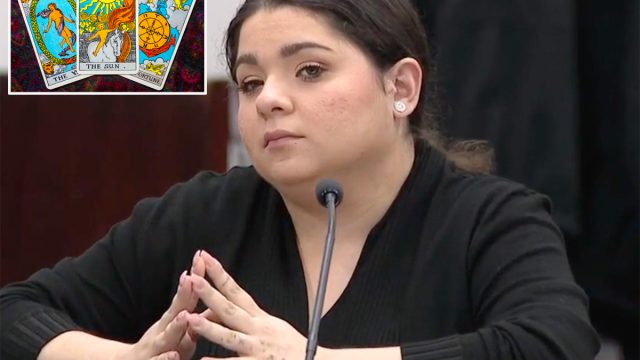 A psychic in Florida is accused of coaching a 25-year-old woman to marry an 78-year-old man and con him out of $1 million, Law & Crime reported this week. Prosecutors allege that Jaycee Wasso, a self-proclaimed psychic, told Lin Halfon that she was affected by "darkness" and "evil spirits," which she could eliminate with the money. Their relationship became psychologically manipulative, and ultimately Wasso coached Halfon into the con job, they say. Wasso has been charged with organized fraud and grand theft; prosecutors say she was the mastermind of the scheme. Her trial began this week. Read on to find out more about the case.
A Random Meeting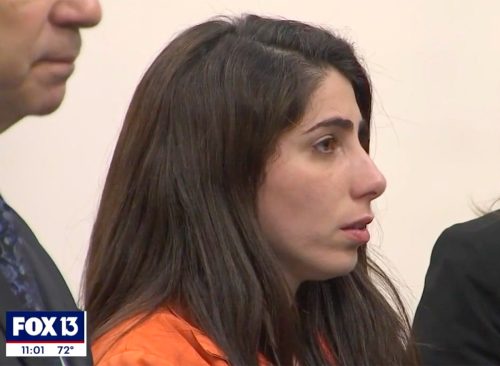 In 2017, Halfon was working at a mall kiosk. She had been crying. Wasso approached her, prosecutors said. Halfon said she was very upset; her mother was suffering from cancer at the time.  Wasso allegedly said she could feel "darkness" emanating from Halfon and that her family was afflicted by a curse that went back generations. What would break the curse? Money. "I was scared," Halfon testified in court on Tuesday.
"You're Going to Lose Everything"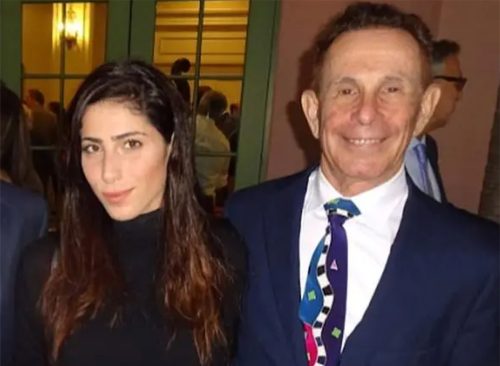 About a year later, Halfon met Richard Rappaport, a wealthy 78-year-old businessman. The two developed a "very good friendship" that resulted in Rappaport marrying Halfon, an Israeli citizen, so that she could stay in the United States, prosecutors said. Soon Wasso convinced Halfon to start writing a series of checks from her husband's account to break her "family curse," prosecutors say.
The psychic told Halfon that bad things would happen if she didn't come up with the money.  "Lin, the spirits want me to tell you what's going on," Wasso allegedly said in a text message. "Your mother is going to die. You're going to lose everything. You're going to be sent away. You are going into darkness. Darkness is going to possess you (and) take away your whole family."
$1 Million in Checks Raises Eyebrows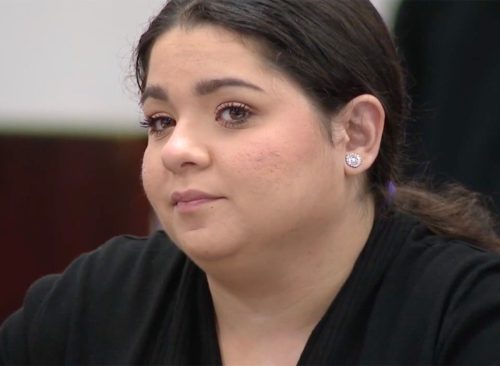 Halfon tried to process $1 million in checks at Amscot Financial but was unsuccessful. (Suspicious employees alerted authorities.) Prosecutors allege that Wasso recruited her then-husband and his father to cash the checks in New Jersey, then the trio spent the money on luxury items, jewelry, and an exotic car, Fox 13 reported.  The men have been charged with conspiracy to commit grand theft and three counts of grand theft from a person 65 years old or older. 
In court last week, prosecutors read text messages aloud that detailed the progression of Halfon and Wasso's relationship and the scheme. In August 2018, Wasso allegedly texted Halfon asking for her new husband's name and business "so I can block a person from getting between the two of you." "Richard Rappaport," Halfon replied. "Panther Medical" In August 2018, Wasso allegedly wrote, "Lin, give it your all. Act like he is your soulmate." The following month, she allegedly wrote, "Lin, as long as you listen to me, everything will be okay. We can't lose him."
In July 2018, she allegedly wrote, "Lin, make sure you kiss him today. Be flirty. Look good. Tell him how much he means. Make him dinner." In December 2018, she allegedly wrote, "Lin, yes, kiss him. We need money from him soon. Kiss him on the lips. But not fast. Longer." Prosecutors claim that when Halfon expressed second thoughts about taking the money, Wasso urged her on.
What The Defense Attorney Claims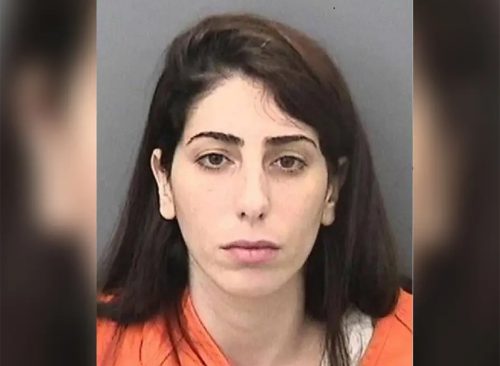 Halfon accepted a plea deal two years ago and spent 13 months in jail for theft, Fox 13 reported. She was deported to Israel, and Rappaport filed for divorce. In his opening statement, Wasso's attorney, Glen Lansky, alleged that Halfon was the mastermind of the theft and noted she was the one who actually took the money. "My client is charged with threatening her and manipulating her. She never put a gun to her head. She never put a knife to her throat," said Lansky. "She never said that 'if you don't do this I was going to come and kill you.' The threats are supposedly, 'If you don't pay me, the evil spirits are coming.'" "The evil spirits never came, that's what she paid for," said Lanksy, who said his client was simply paid for providing a "spiritual service." 
Tinder Swindler Still At Large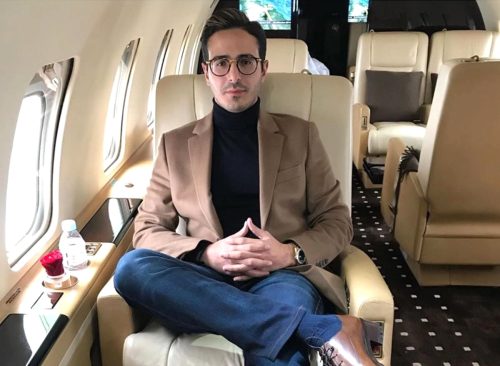 Love can be manipulated by individuals with malicious intentions. Although love scams have existed for a considerable period, their prevalence has increased with the emergence of the internet and social media. One of the most infamous romance scammers (thanks to Netflix!) is Simon Leviev, who posed as a jet-setting millionaire to allegedly scam women out of millions. His MO was to convince the women he was living a life of luxury before suddenly getting into an emergency situation where he couldn't access funds and needed the women to help him. Leviev was released from prison in 2020 on good behavior after serving just five months of a 15-month sentence.
Millions of Dollars Lost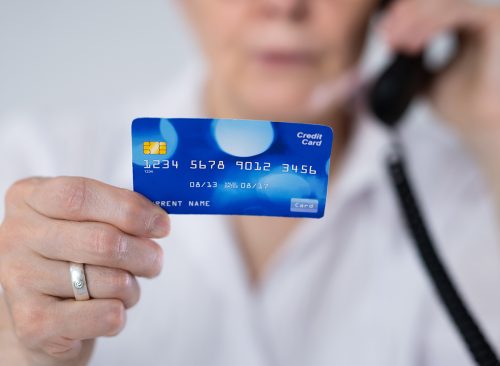 US retirees lost $139 million to romance scammers in 2020. "I've seen elders mortgage their houses, borrow large sums of money from their neighbors, empty out their retirement accounts," said Michael Delaney, a Chicago-based lawyer who specializes in elder law. "It is absolutely astonishing to me how much money someone can get out of an elderly person's account before anyone really notices and puts a stop to it," he said.
Holocaust Survivor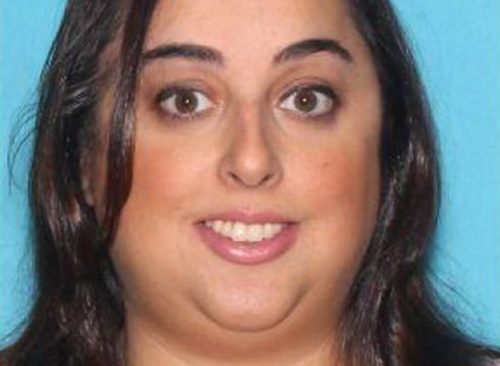 An 87-year-old Holocaust survivor was scammed out of $2.8 million by a woman he thought he was in a relationship with. According to an indictment unsealed in Manhattan federal court, Peaches Stergo, 36, from Champions Gate, Florida, was arrested for a four-year long romance scam where she repeatedly lied and forged documents to defraud the man. "Stergo deceived an 87-year-old Holocaust survivor, maliciously draining his life savings so she could become a millionaire through fraud," says U.S. Attorney Damian Williams.
Money Laundering and Romance Scams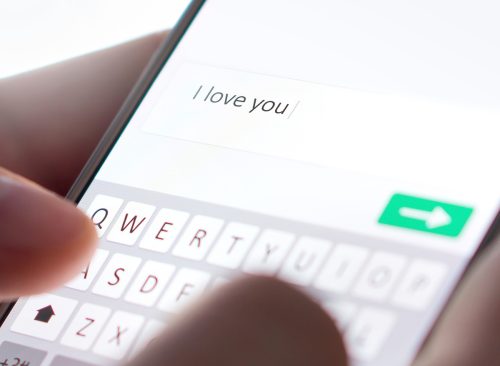 Akua Dufie, 38, and ​​Kenneth Anim, 39, are facing 20 years in federal prison sentences for multiple romance scams carried out across the country. The pair from Richmond, Texas, are also accused of wire fraud and money laundering. "From 2014 to 2019, Dufie and Anim allegedly created individual sham businesses. The charges allege they operated as money mules in relation to various mail and wire fraud schemes including internet fraud and romance scams," DOJ officials say.
$11 Million Scammed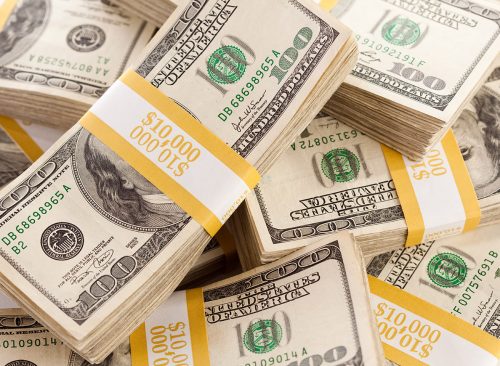 A Columbus, Ohio, restaurant owner was arrested and sentenced to 18 months in prison for his part in a romance scam. Kwame O. Yeboah, 38, reportedly helped to scam victims out of a staggering $11.2 million, which was laundered through several bank accounts. Yeboah was part of a team of seven people involved in the crime, according to the Department of Justice. 
Money Laundering Overseas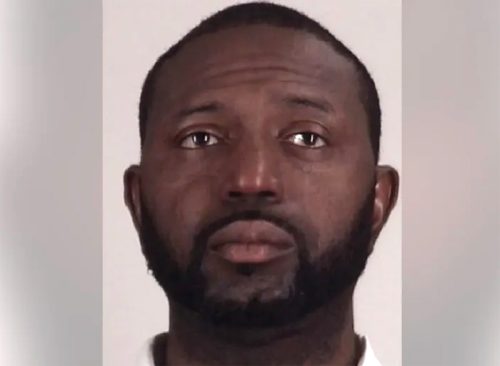 A North Texas man is looking at 20 years in prison for masterminding a "sweetheart scam" where millions of dollars were scammed out of elderly victims. Prosecutors say in 2019, Ifeanyichukwu Festus Obi, 43, sent $1.32 million to Nigeria in two months alone. "This sentence sends a clear message. Tarrant County is not the place to bring your criminal enterprises," said Criminal District Attorney Phil Sorrells.
Tinder Fights Back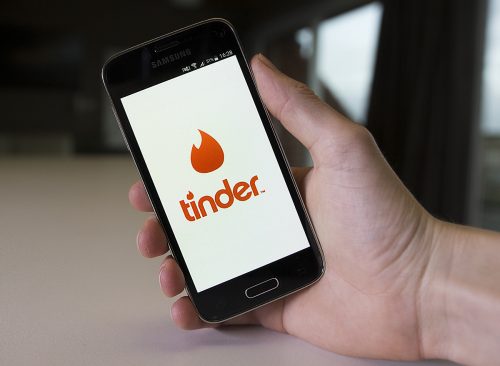 The Tinder dating app is allowing people to block any profile in an effort to crack down on romance scammers. "When we measure things that happen on our platform, one way is by volume and one is by impact, and we really focus on impact," says Rory Kozoll, Tinder's head of trust and safety product development. "We see a lot more spam, but if a long con, a scam, is successful, it's much more harmful than spam is."
Preying On the Lonely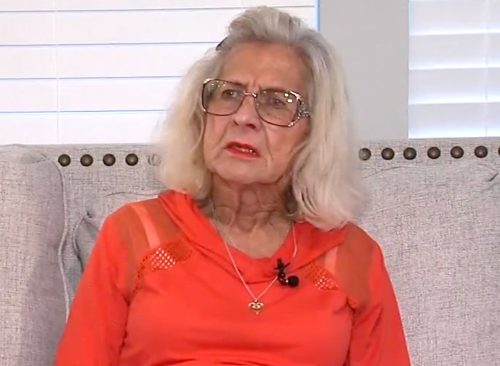 An 84-year-old woman lost $98,000 to an online romance scammer. Pat Breitkreuz, from Indianapolis, Indiana, says she was very lonely after her husband passed away in 2020 and met who she thought was a potential partner on a dating site for older adults. "Lewis" turned out to be a fraud, who convinced her to send him thousands of dollars to support his "construction company"—and then disappeared. "These are very sophisticated operations," says Scott Barnhart, director of consumer protection at the Indiana Attorney General's Office. "A lot of this is offshore and it's very difficult to pursue foreign entities in foreign countries. They focus on getting the money but once it gets offshore, it's very difficult for us to track it and trace it and try and catch the bad guys."
On the Run In London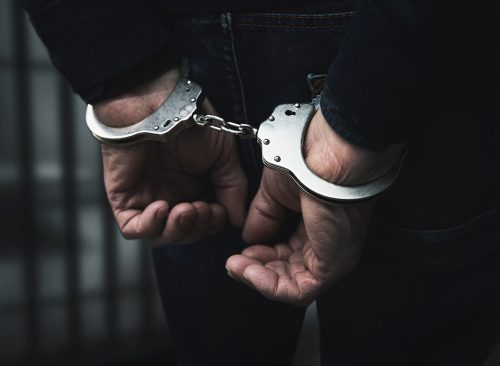 A man from Boston, Massachusetts, has been extradited back to the US from London, UK, on romance scam charges. Chukwunonso "Douglas" Umegbo was charged with using false documents to open multiple bank accounts to launder money scammed from online romantic relationships. Prosecutors say more than $560,000 was laundered through those accounts. Umegbo was indicted on six counts of making false statements to a bank and two counts of wire fraud. He is also charged with one count of money laundering.
Sweetheart Scammer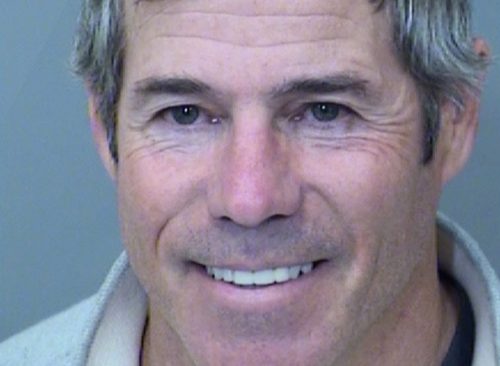 A suspected romance scammer in Scottsdale, Arizona, was arrested after police caught him with property stolen from victims. Scott Salamone, 51, met potential victims on dating sites and tricked them into thinking he was living a luxury lifestyle. Salamone would reportedly gain their trust and take advantage by stealing from them before cutting them off.
"He will commonly block past victims, drop them from social media, and perform cell number changes," police said. "He is also known to change the spelling of his name on social media when moving on from a victim."
A Romance Scammer Spills the Beans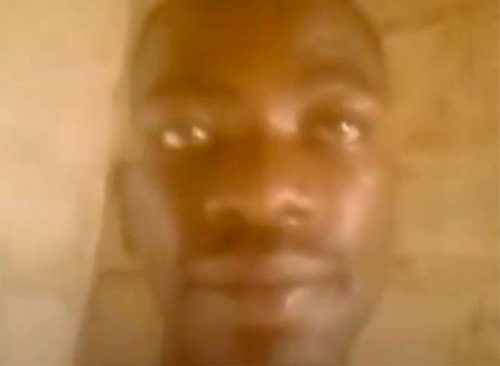 An ex-convict who made $80,000 through romance scams is sharing his former tactics, hoping it will help victims protect themselves. Chris Maxwell, from Nigeria, says he used a manual to make women over 40 "fall in love" with him. "I used Facebook, Instagram, and TikTok," Maxwell confesses. "All I needed to do was create a fake profile. I text them and they respond to me. I stayed on calls with women from 12 am to 5 am in the morning. I take the time to talk to them, and it makes it easy for them to fall in love with me."
RELATED: 36 Latest Bone Chilling Details About the Idaho Murder Case
FBI Warnings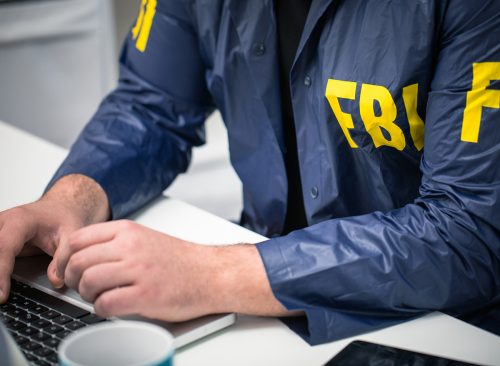 The FBI is warning the public about the potential dangers of online scammers. "The FBI continues to educate the public about the potential dangers of online relationships with the hope that fewer people will become victims," says Springfield Field Office Special Agent in Charge David Nanz. "Fraudsters won't stop pursuing a victim until the victim calls it quits. Proceed carefully and stay alert to warning signs from the very beginning to avoid the emotional and financial fall-out that accompanies romance scams."