Croc Devours Soccer Player in Costa Rica
A viral video serves as a chilling reminder that crocodiles kill.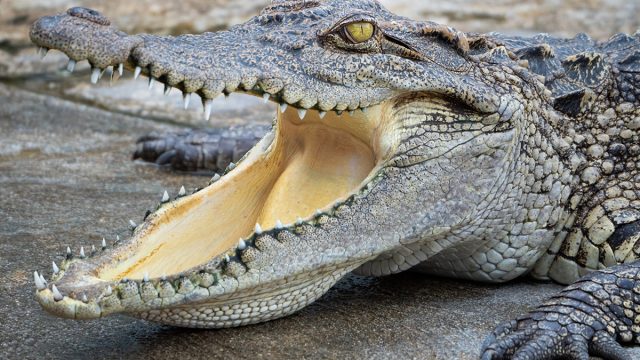 The chances of having a violent encounter with a crocodile are extremely rare. According to the International Union for Conservation of Nature, there are an estimated 1,000 crocodile attacks on humans each year, resulting in around 200 deaths. To put that in perspective, National Geographic reports that 2,000 people are killed annually worldwide by lightning. However, footage was released this week of a brutal crocodile attack that killed a Costa Rican soccer player, reminding the world that crocodiles are dangerous creatures. 
1
A Video Has Gone Viral of Jesus "Chucho" Lopez Ortiz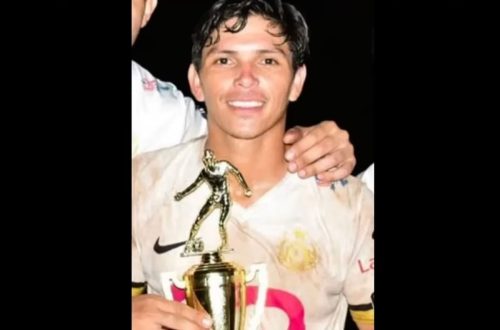 This week, footage of 29-year-old Jesus "Chucho" Lopez Ortiz being fatally attacked by a crocodile has gone viral. The video was filmed by one of the bystanders. 
2
He Jumped Into Crocodile Infested Water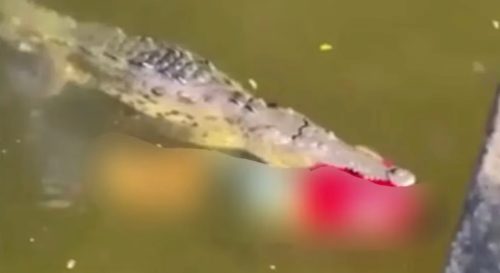 The soccer player jumped into the Cañas River in Santa Cruz to take a swim. According to Santa Cruz Police Sergeant Marcelino Hernandez, per The Tico Times, the bridge was closed for fishing due to the presence of the savage creatures. 
3
Footage of His Lifeless Body in the Jaws Was Filmed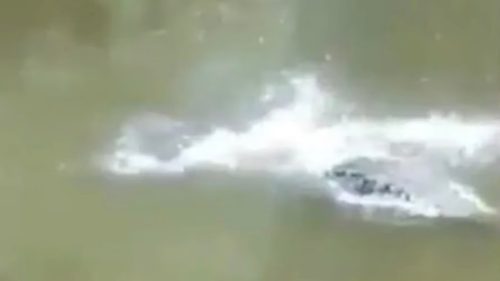 Shortly after he jumped in, a crocodile grabbed him in his jaws. Footage captured the beast swimming in the water with Ortiz's lifeless body. 
4
His Team Released a Statement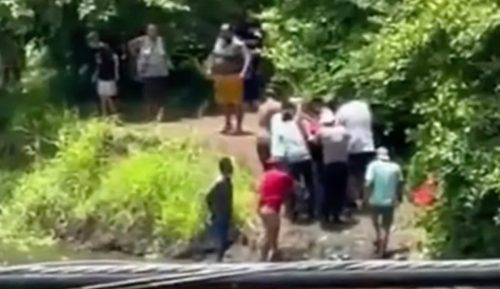 Ortiz played for Deportivo Río Cañas, an amateur soccer club team located in Carrillo. "With deep sorrow, we make public the death of our player Jesus Lopez Ortiz (Chucho) may God enjoy. Rest in Peace Chucho, we join the pain of all your family," the team said in a statement, confirming his death. 
5
The Crocodile Was Killed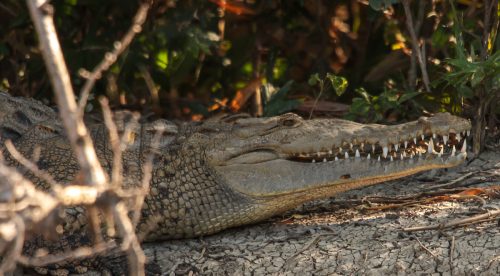 According to a Costa Rican Red Cross spokesperson, authorities eventually shot and killed the crocodile and retrieved the remains.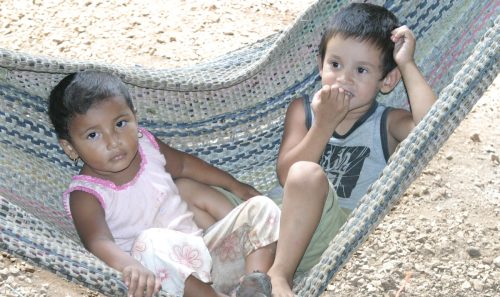 Ortiz was a father of two children, ages 8 and 3."We will remember you in the many facets of your sporting life as a coach, football player, and also as a family father. You will always live in our hearts Chucho, fly high friend," the statement read. His funeral, held Thursday, was attended by "thousands of people" who flooded the streets to say "goodbye to Chucho," the team said.