Family in Shock After Pub Manager Found Inside 2 Giant Crocodiles
"It's a very tragic end to this search."
The remains of a popular pub manager have been found inside two crocodiles in Queensland, Australia, reactivating calls for the giant reptiles' population to be reduced, the UK Times reported. According to police, the remains of 65-year-old Kevin "Stumpy" Darmody were found inside two crocodiles that were shot by authorities on May 1.
"It's a very tragic end to this search," said a police inspector, calling it a "terrible outcome." Read on to find out what an eyewitness heard before Darmody disappeared, and what a wildlife expert called "very unusual" about the crocodiles' behavior. 
1
Screams, Then He Vanished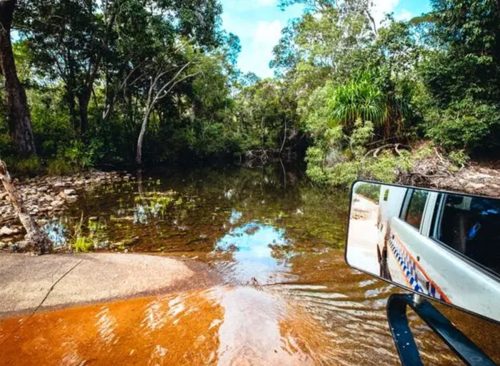 Darmody disappeared while fishing on a riverbank at Kennedy's Bend—a well-known saltwater crocodile habitat in a remote part of northern Queensland—on Saturday, April 29. The fishermen with Darmody didn't see the attack, but they reported hearing him scream, followed by loud splashing.
"I raced down… but there was no sign of him, just his thongs [flip-flops] on the bank and nothing else," his friend John Peiti told the Cape York Weekly. He did see a large goanna fish on the bank nearby. "I think Kev might have been roaring at this goanna and maybe he's lost his balance and gone in (the water)," said Peiti. "I don't think a croc has come out of the water and grabbed him because there was no water on the bank."
2
Two Giant Crocs Found Nearby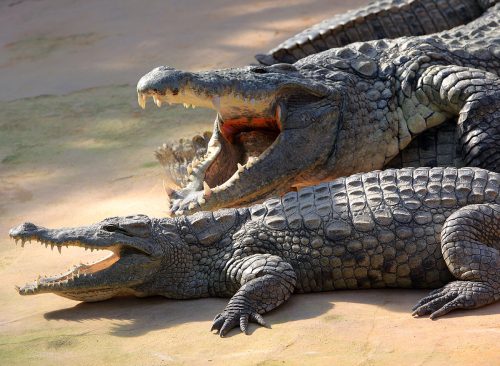 After a two-day search, wildlife officers and police shot two crocodiles in the river close to the suspected attack. One was 14 feet long, the other 10 feet. Both contained Darmody's remains, the Times reported.
"It's a very tragic end to this search," said police inspector Mark Henderson. "Hopefully it will give some closure to the family, but a terrible outcome."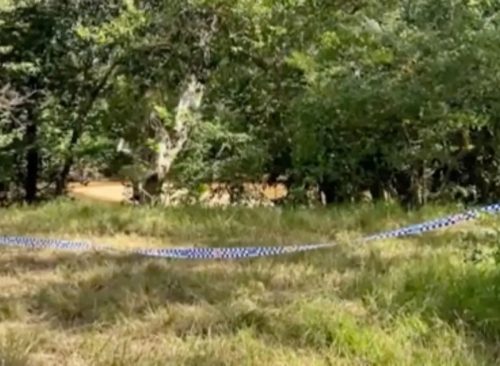 The larger male crocodile had shared Darmody's remains with the smaller female crocodile, said Mike Joyce, a manager of wildlife operations for the Queensland government. He noted that was "very unusual."
"Generally, they worry about their own food," said Joyce. "This is the second time we've seen this happen in a [fatal] attack on a human. The other time was Hinchinbrook Island. We're not sure if this is an outlier or if we're now discovering new behavior."
4
Some Call For Crocodile Cull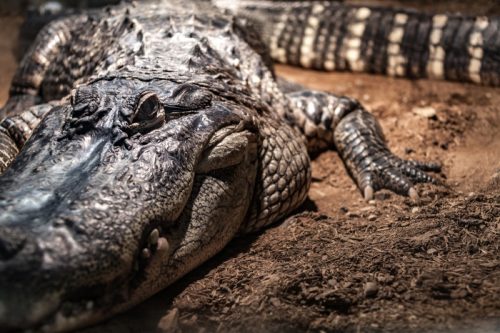 Crocodiles are common in Australia's tropical north, but attacks are rare. Darmody's death is just the 13th fatal attack in Queensland since 1985, BBC News reported. Since a ban on crocodile hunting was enacted in 1974, Queensland's crocodile population has swelled from 5,000 to about 30,000 today. A 2019 report found 1.7 adult crocodiles are living in each kilometer (a little over half a mile) of the river in the area.
Some politicians say that's too much and a cull is necessary. "We don't hate crocs, we love crocs . . . but the problem is crocs love us a bit too much," said Robbie Katter, Katter's Australian Party leader, a member of the Queensland state parliament. "Any politician worth their salt in Queensland on the ground knows, anecdotally, that they are exploding in numbers."
5
Friends and Family Stunned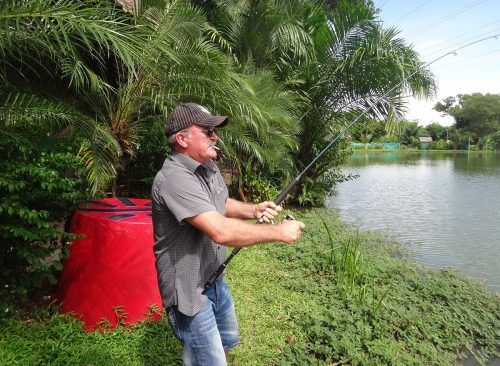 Meanwhile, tributes have poured in for Darmody, who owned the Peninsula Hotel, a pub popular with locals and tourists, for more than two decades. Friends and family said they were in shock. "If anyone knew Kev, they'd know that he was always one to give advice to tourists about being careful. He knew the risks and he wasn't one to take risks," said friend Bron Jones, a former school principal.
"It's just unbelievable. The amount of times he's been fishing in that area with no problem … I'm stunned," said Darmody's brother Pat. "He would have known the area as well as anyone."