Coronation Crisis: All the Stars Who Allegedly Turned Down King Charles' Event
Harry Styles, Adele, Robbie Williams, The Spice Girls and Elton John are on the list.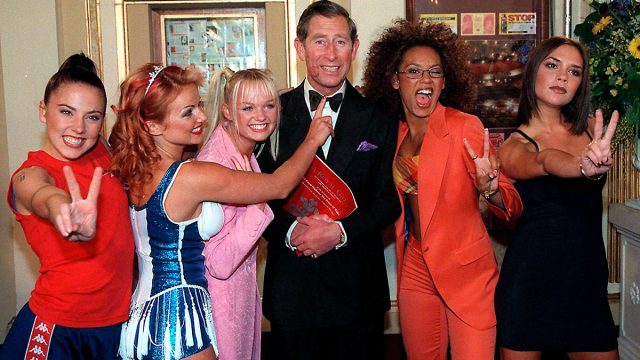 The lineup for King Charles III's coronation is not turning out to be the star studded event the royals were hoping for. Several reports claim many of Britain's top stars have declined to perform at the upcoming ceremony that will be held at Windsor Castle. On May 6th the king and his wife Camilla, the Queen Consort, will be crowned and the historical celebration will take place the following day, yet there's no performances confirmed. However, royal experts insist there's still time to pull together an A-list concert. "As far as lining up performers for the coronation concert, I wouldn't panic quite yet," Christopher Andersen, author of "The King," told Fox News Digital. He added, "Joss Stone is a friend of the younger royals and can usually be counted on. There is also a long list of American pop stars chomping at the bit to perform." Experts insist the King is not being snubbed and that due to busy tour schedules talent has not been locked in yet for the event, which will air on BBC. Meanwhile, drama continues with Meghan Markle and Prince Harry, who are invited amid tension with the family, but will play no special role if they attend. The Mirror reports they will show up under one condition: it must be a peaceful environment. A source told the outlet, "Harry has been very clear and his position hasn't wavered – he isn't going to come if he feels the atmosphere will be as toxic as it was during the Queen's Platinum Jubilee and funeral. He's said he wants to reconcile with his family and it's their call, but so far nothing has changed." We'll have to wait and see if they make an appearance, but here's a list of British singers who reportedly have turned down the invite to perform—ranked by record sales. 
Harry Styles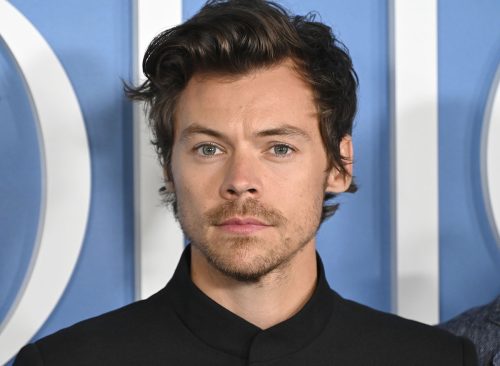 "Man-of-the-moment Harry Styles is tied up with touring and unable to get key band members together as they'll be on much-needed downtime," a source told The Sun. According to ChartMasters, Styles "stands at 15.27 million equivalent album sales some 5 years after debuting his solo trip." However, that number was before his latest album Harry's House debuted, which was the No.1 album of 2022, so that number has increased. Music Week reports, "According to Official Charts Company data, Harry Styles achieved the 2022 album result with 460,432 sales (including 299,032 from streams, 150,759 physical copies and 10,641 downloads) for his third LP since its release in May 2022. As well as six non-consecutive weeks at No.1, Harry's House has not been out of the Top 10 since its release. Across his three albums, Styles had combined sales in 2022 of 708,565." 
Robbie Williams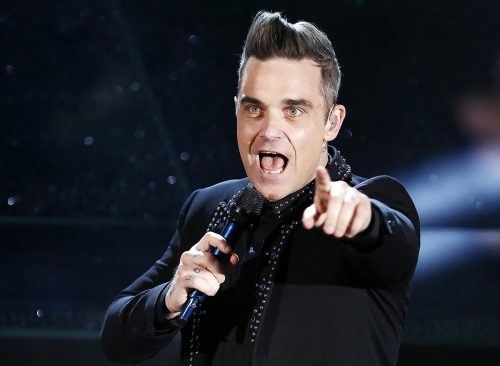 Robbie Williams launched to fame as a member of pop group Take That from before finding commercial success with a solo career. The singer-songwriter has released 14 studio albums, and six of his records are "are among the top 100 biggest-selling albums in the UK," and he's sold "75 million records worldwide." He has reportedly rejected the offer to perform at the coronation due to a scheduling conflict.
The Spice Girls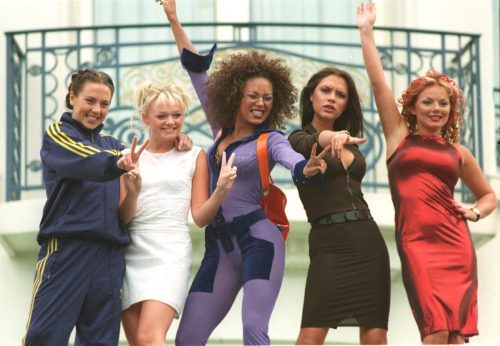 Their "girl power" mantra remains as influential today as it did back in the 90s when the Spice Girls burst onto the scene. Melanie Brown, also known as Mel B ("Scary Spice"); Melanie Chisholm, or Melanie C ("Sporty Spice"); Emma Bunton ("Baby Spice"); Geri Halliwell ("Ginger Spice"); and Victoria Beckham ("Posh Spice") released three studio albums and have spld an estimated 100 million records. The 90's girl group remains to be significant to this day and although the members don't perform together anymore, there's always hope. But no such luck in this case. Victoria Beckham revealed last year that she's not willing to commit – at least in person. "I had so much fun being in the Spice Girls," the 48-year-old told Andy Cohen on Watch What Happens Live. "But I think now with everything else I've got going on – with my fashion, and my beauty line, four children – I couldn't commit to that."
Adele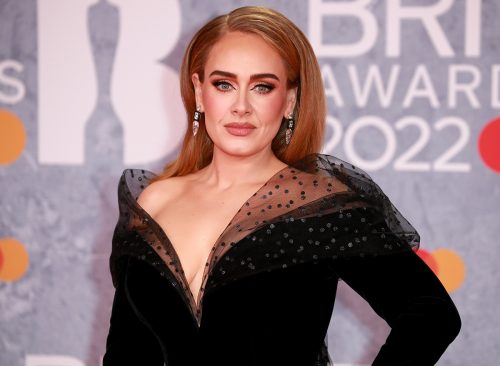 Adele, 34, has only released four albums in 14 years, yet she's considered one of the most successful female artists of all-time. According to ChartMasters,"The cumulative tally of Adele is up to 101.4 million equivalent album sales, an unbelievable figure for an artist with only 4 albums, who exploded only with her second release, and with nearly no featuring." Adele was one of the artists King Charles reportedly really wanted at the event. Daily Mail reports, "the King has suggested a number of people he would like to perform, and Adele and Ed [Sheeran] were on that list. He was very keen that they were part of the concert." While Adele has declined the invite, it's unclear why since she doesn't have any publicly listed appearances for May 7th and her Las Vegas residency comes to an end March 25th.
Ed Sheeran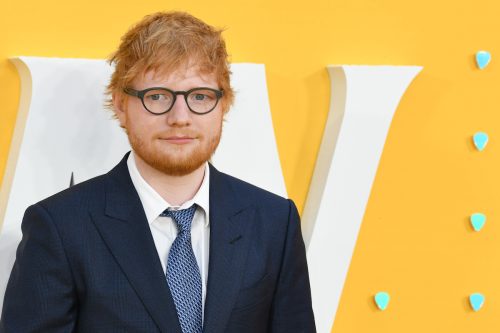 Ed Sheeran is one of the most influential and prolific artists of our time. He has released five studio albums, has had 6 No. 1 singles, earned 16 Grammy nominations so far, and four wins. Plus he's one of the top-selling musicians. The Shape of You singer is another performer who reportedly is unable to perform. He's going to be in Texas the day before and also has a busy schedule with touring and appearances. Sheeran has performed for the royals previously. He closed the late Queen's Platinum Jubilee Pageant last June with Perfect, which was chosen as a tribute to the Queen and her late husband the Duke of Edinburgh.
Elton John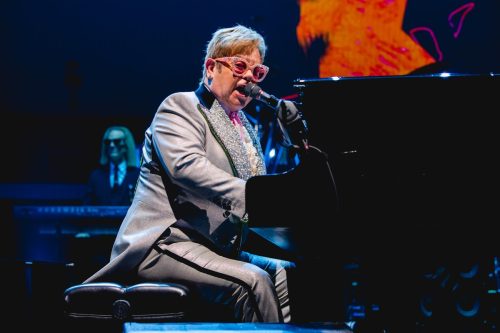 "Organizers are working against the clock to pull together an exciting line-up but have hit a series of challenges," said the Sun source, explaining that "Elton John was top of Charles's list but due to his European tour, which sees him performing in Germany the Friday before then again soon after the Windsor concert, he isn't able to make the dash to the UK work." Meanwhile, The "Rocket Man" has the top spot on this list with over 300 million records worldwide. According to Marshall Arts, "Elton is one of the top-selling solo artists of all time, with 1 diamond, 40 platinum or multi-platinum, and 23 gold albums, over 50 Top 40 hits. The singer-songwriter is wrapping up with his farewell tour this year and can't squeeze in a performance for the king, but fans are shocked he was asked to appear at the event given his close relationship with Princess Diana and have taken to social media to express their outrage. On Twitter @KayTeeeOh wrote, 'Charles really had the audacity to ask Elton CANDLE IN THE WIND John to sing at his coronation??'" John famously performed a revised version of "Candle in the Wind" at her funeral in 1997, and at Prince Harry and Meghan Markle's wedding. 
Heather Newgen has two decades of experience reporting and writing about health, fitness, entertainment and travel. Heather currently freelances for several publications.
Read more