13 Shocking Revelations From Jurors and Judge in Alex Murdaugh Trial
Here is all the latest news about convicted killer, Alex Murdaugh.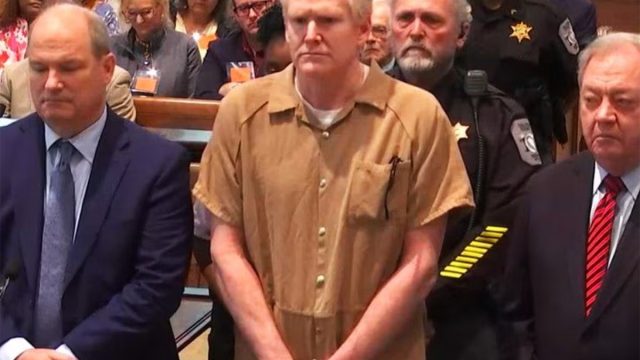 "Justice was done today," lead prosecutor Creighton Waters said in a Thursday night news conference in reaction to the guilty verdict in the Alex Murdaugh trial. "It doesn't matter who your family is. It doesn't matter how much money you have, or people think you have. It doesn't matter … how prominent you are. If you do wrong, if you break the law, if you murder, then justice will be done in South Carolina."
After being found guilty of murdering his wife, Maggie, and son, Paul, by a jury of his peers, the disgraced former lawyer and convicted murderer showed up to the courtroom on Friday for his sentencing. Instead of wearing an expensive looking sportcoat, crisp white shirt, and perfectly ironed slacks, the former South Carolina lawyer arrived in a jail jumpsuit and slides to find out his destiny as determined by Judge Clifton Newman. 
But it wasn't just the prison sentence that shocked the courtroom, but his reaction to the verdict and his personal feelings about the killer. Also, one of the jurors has spoken and revealed why it only took a few hours of deliberation to reach their verdict. 
Craig Moyer, a Juror Says, "The Evidence Was Clear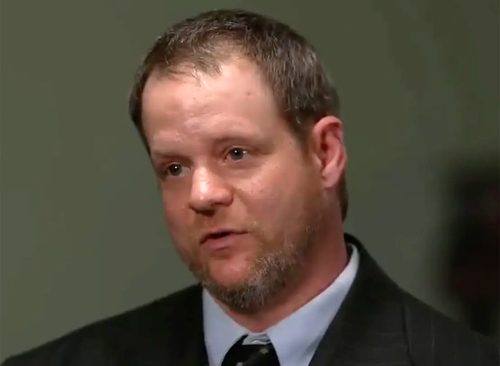 In an early morning interview with ABC, one of the jurors, Craig Moyer, opened up about what went down as soon as they were allowed to discuss the case. "The evidence was clear," he said. Moyer, who thought he was guilty from the start, noted that others weren't so sure. "It was two not guilty, one not sure, and nine guilty," he said. And it didn't take a few hours – but just less than one – to come to their decision. "Everybody was pretty much talking about 45 minutes later … we figured it out," he said.
He Was "A Good Liar," But "Not Good Enough, Juror Says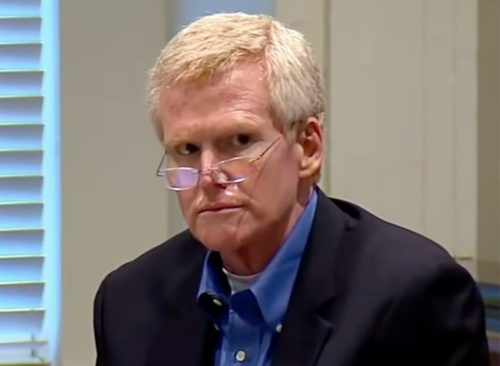 Moyer didn't buy the defense's main argument: That there wasn't enough time for Murdaugh to clean up the crime scene. He was "a good liar," Moyer said, "but not good enough." He also didn't buy his reactions. "I didn't see any true remorse or compassion or anything," he added, "He didn't cry. All he did was blow snot."
The Judge Called It "One of the Most Troubling Cases"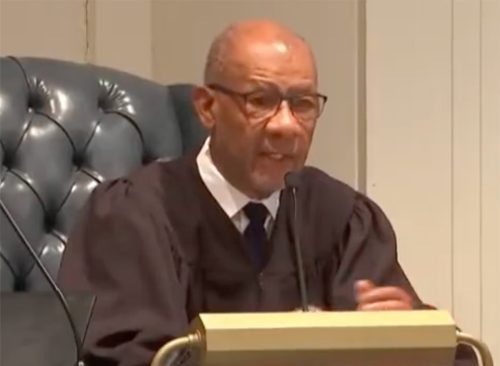 "This has been perhaps one of the most troubling cases not just for me as a judge, for the state, for the defense team, but for all of the citizens in this community, all the citizens in this state, as we have seen based on the media coverage throughout the nation," Newman said. "You have a wife who has been killed, murdered. A son savagely murdered. A lawyer, a person from the respected family who has controlled justice in this community for over a century, a person whose grandfather's portrait hang at the back of the courthouse that I had to have ordered removed in order to ensure that a fair trial was had by both the state and the defense."
The Judge Newman Knew Murdaugh Professionally for Years"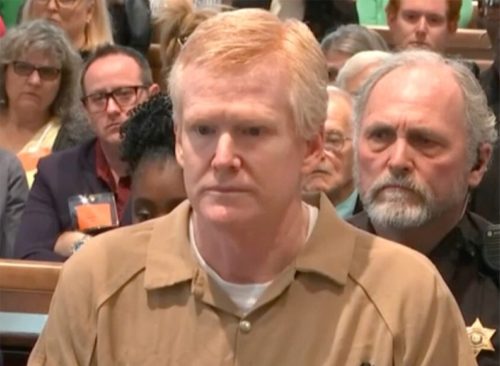 "It is also particularly troubling, Mr. Murdaugh, because as a member of the legal community, and a well known member of the legal community, you have practiced law before me, and we have seen each other at various occasions throughout the years, and it was especially heartbreaking for me to see you go in the media from being a grieving father who lost a wife and a son to being the person indicted and convicted of killing them, and you have engaged in such duplicitous conduct here in the courtroom, here on the witness stand, and as established by the testimony throughout the time leading from the time of the indictment and prior to the indictment throughout the trial to this moment in time, certainly you have no obligation to say anything other than saying not guilty," judge Newman continued.
The Judge Says "Appeals Are Absolutely Expected"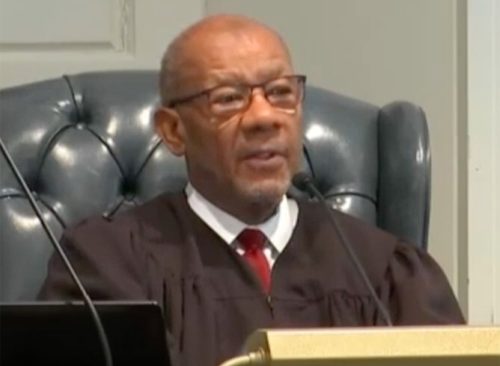 "Obviously, as appeals are probably expected or absolutely expected, I would not expect a confession of any kind. In fact, as I have presided over murder cases over the past 22 years, I have yet to find a defendant who could go there, who could go back to that moment in time when they decided to pull the trigger or to otherwise murder someone," he continued. "I have not been able to get anyone, any defendant, even those who have confessed to being guilty to go back and explain to me what happened at that moment in time when they opted to pull the trigger, when they opted to commit the most heinous crime known to man," Newman said.
The Judge Insinuates That Murdaugh Deserves the Death Penalty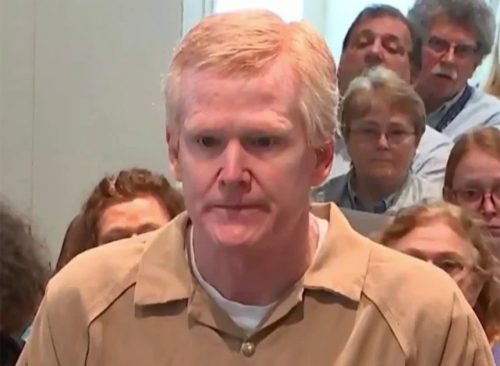 The judge also insinuates that while the state did not seek the penalty, Murdaugh quite possibly deserves it. "This case qualifies under our death penalty statute based on the statutory aggravating circumstances of two or more people being murdered by the defendant by one act or pursuant to one scheme or course of conduct. I don't question at all the decision of the state not to pursue the death penalty. But as I sit here in this courtroom and look around at the many portraits of judges and other court officials and reflect on the fact that over the past century, your family, including you, have been prosecuting people here in this courtroom and many have received the death penalty, probably for lesser conduct."
The Judge Asked Murdaugh About the "Tangled Web" Comments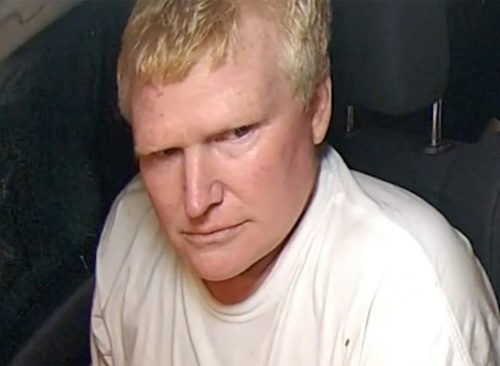 "Remind me of the expression you gave on the witness stand. Oh, what tangled web we weave. What did you mean by that?" he asked the convicted killer. "I meant when I lied, I continued to lie," Murdaugh replied. Newman asked: "And the question is when will it end? When will it end? And it has ended already for the jury, because they've concluded that you continue to lie and lied throughout your testimony. And perhaps with all the throng of people here, they for the most part all believe or 80, 90& or 99% believe that you continue to lie now when your statement of denial to the court."
The Judge Talked About All Murdaugh's Lies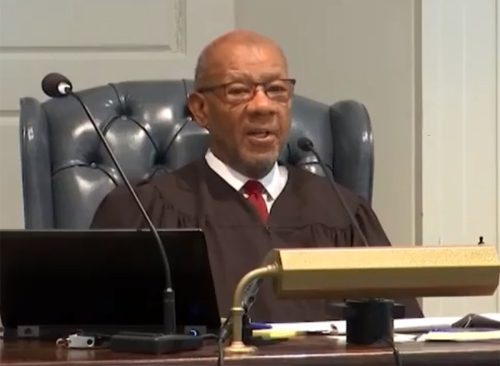 "We conducted a pretrial hearing in which you claim to have been someplace else at the time the crime was committed, and then after all of the witnesses placed you at the scene of the crime, at the last minutes or days you switched courses and admitted to being there. And then that necessitated more lies and continued to lie, and I say when will it end, it has already ended for many who have heard you and concluded that it will never end," Newman said.
"I Hope You Have to See Paul and Maggie During the Nighttime"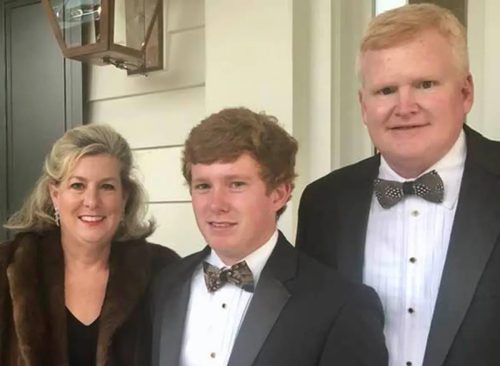 "But within your own soul, you have to deal with that. And I know you have to see Paul and Maggie during the nighttime when you're attempting to go to sleep. I'm sure they come and visit you, I'm sure," the judge chillingly said to him. Murdaugh replied: "All day and every night." "I'm sure," Newman continued. "And they will continue to do so. And reflect on the last time they looked you in the eyes, as you looked the jury in the eyes."
The Judge Questioned Why Alex Didn't Use His "Final Appeal as an Ex-Lawyer"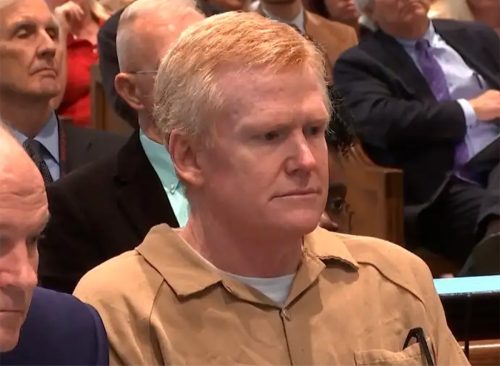 "A person whose always been such a gregarious, friendly person caused his life to be tangled in such a web, such a situation that yours has spun into. It's so unfortunate because you had such a lovely family of such friendly people, including you. To go from that to this. Your license to practice law has been stripped away from you, you've turned from lawyer to witness and now you have an opportunity to make your final appeal as an ex-lawyer," judge Newman continued. 
Judge Newman Calls Alex Murdaugh a "Monster"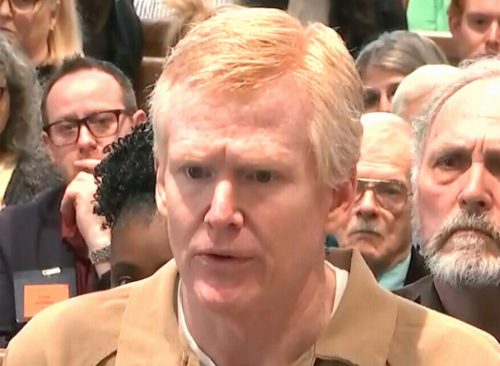 "I will tell you again. I respect this court, but I am innocent. I would never under any circumstances hurt my wife Maggie and I would never under any circumstances hurt my son paw-paw," said Murdaugh. "And it might not have been you," Newman replied. "It might have been the monster you become when you take 15, 20, 30, 40, 50, 60 opioid pills, and maybe you become another person. I have seen that before. The person standing before me was not the person who committed the crime, though it is the same individual. We'll leave that at that."  
Judge Newman Also Questions How Murdaugh Called "That Day" a "Another Ordinary Day" During His Testimony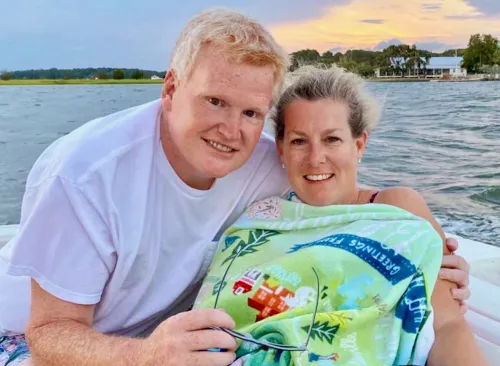 "I can just imagine on that day, June 7, when a lawyer is confronted and confesses to having stolen over half a million dollars from a client, and he has a tigger like Mark Tinsley on his tail pursuing discovery in the case involving the death of Mallory Beach and having a father for the most part on his deathbed. I can imagine, or I really can't imagine, but I know that it had to be quite a bit going through your mind on that day. But amazingly to have you come and testify that it was just another ordinary day, that my wife and son and I were out just enjoying life. It is not credible. It is not believable. You can convince yourself about it, but obviously, you have the inability to convince anyone else about that," Newman continued. "So, if you made any such arguments as a lawyer, you would lose every case like that, cases you will never have an opportunity to argue anymore, except perhaps your own as you sit in the Department of Corrections," Newman said.
RELATED: 36 Latest Bone Chilling Details About the Idaho Murder Case
Judge Newman Gave Him Two Life Sentences, No Parole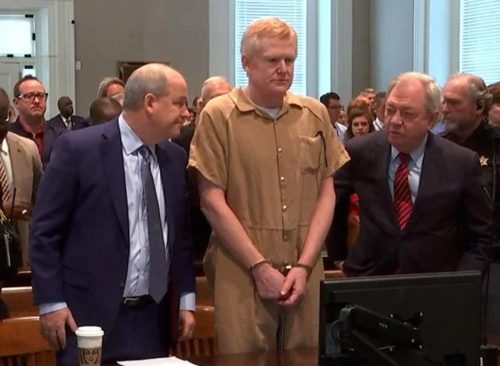 "Anything further?" Newman asked. "No, sir," Murdaugh's lawyer replied. "Mr. Murdaugh, I sentence you to the state Department of Corrections on each of the murder indictments. In the murder of your wife Maggie Murdaugh. I sentence you for the term of the rest of your natural life. For the murder of Paul Murdaugh, whom you probably loved so much, I sentence you to prison for murdering him for the rest of your natural life. Those sentences will run consecutive. Under the statute involving possession of a weapon during a violent crime there is no sentence, where a life sentence is imposed on other indictments. That is the sentence of the court and you are remanded to the state Department of Corrections. And officers may carry forth on the imposition."
Leah Groth has decades of experience covering all things health, wellness and fitness related.
Read more