23 Places You're Most Likely to Catch the New COVID Variant
Before you step out, read this essential ranking.
With cases of COVID-19 rising across the country—as the variant EG.5 is spreading quickly, and another new variant, called BA.2.86, is being closely watched—it remains crucial to protect yourself and others. No one is calling for shutdowns, but no matter where you live and what remains open, keep in mind the old saying: just because you can, doesn't mean you should. Check out these twenty two places you're most likely to catch COVID — ranked from least to most risky — so you can better understand the risk associated with your activities.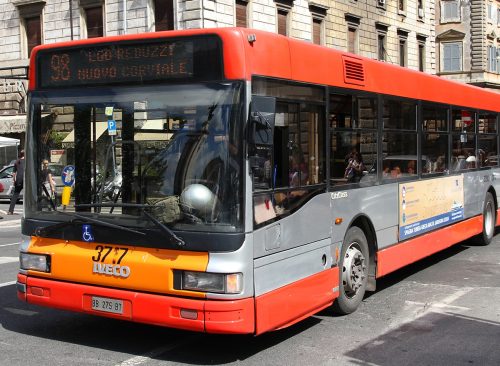 Wearing a high-quality mask or respirator is most beneficial when you are in crowded or tight spaces with poor ventilation like airport jetways, airplanes when the ventilation system is off, seaports, or when in close-contact situations like on a train or bus," says the CDC.  "Or if there are high levels of respiratory disease at your travel destination or in the community you are traveling through."
22
Browsing at the Grocery Store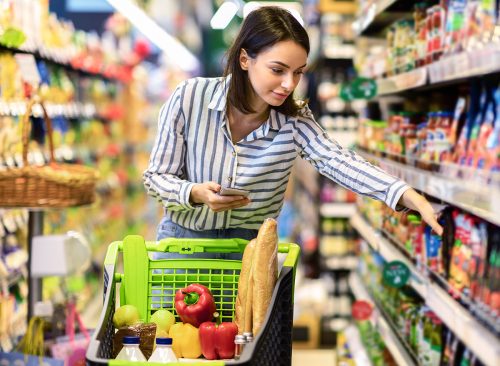 The more time you spend extremely close to people who may be infected and are talking, coughing, or laughing, the higher your risk for contracting the virus. "Going to a market briefly, for five minutes or a transient encounter while you walk or run past someone, those are low risks," according to Dr. Muge Cevik, MD, MSc, MRCP (UK) from the University of St. Andrews. When visiting a grocery store, some experts recommend throwing on a mask as the variant surges.
21
Waiting in Line for To-Go Food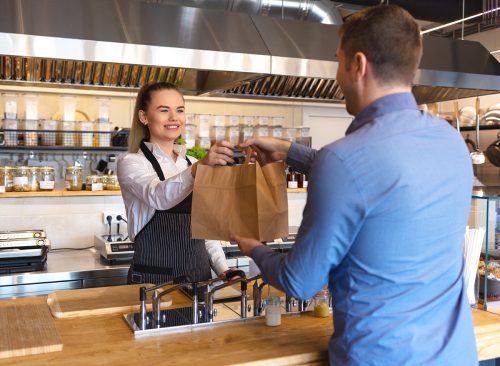 We already know that COVID-19 is more easily spread indoors and when people don't practice social distancing. If you're waiting in line for to-go food inside a restaurant and close to several people, it can be dangerous for virus spread, according to the CDC. This is especially true if the people around you aren't wearing masks. So, when in line, make sure to socially distance.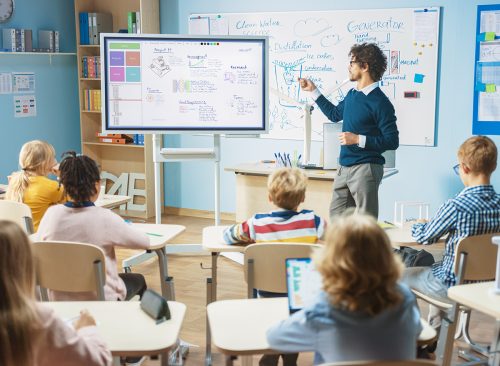 There are many procedures in place at educational institutions, including better air control, and some schools are reinstituting masks, to ensure the safety of kids in the learning environment. But as before the pandemic, germs spread at schools.
19
Taking Your Kids Anywhere There are Tons of Kids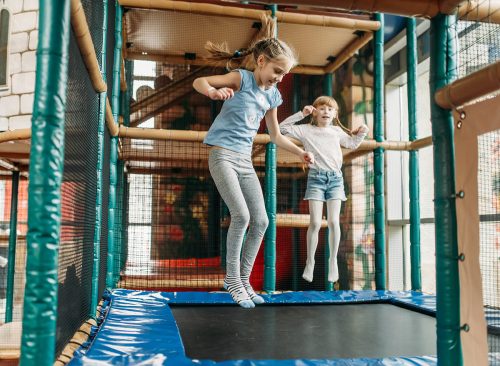 The amount of risk you take on when visiting a space where there are a ton of kids, like a trampoline park or an indoor playspace, with your children depends on where you live, how crowded the park may be, and whether children and their caregivers are wearing masks. "Avoid crowded parks, wear a mask as feasible, and stay home if you are sick," is the advice provided by the CDC in regards to visiting playgrounds and local parks.
RELATED: Habits Secretly Increasing Your Pancreatic Cancer Risk, Say Physicians
18
A Crowded Indoor Pool and Locker Room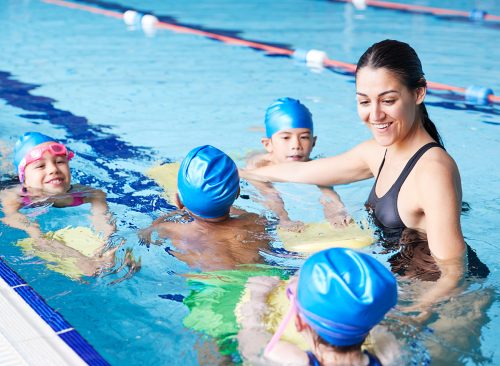 "There is no evidence that COVID-19 can spread to people through the water used in pools, hot tubs, or water playgrounds," according to the CDC. While you don't need to worry about the water at a public pool, a crowded pool may be an issue — especially since you can't exactly wear a mask while swimming. Obviously, indoor pools and water parks are even riskier. Consider a pool that's less crowded or enforces social distancing restrictions more firmly or skip swimming altogether.
17
Waiting in a Doctor's Office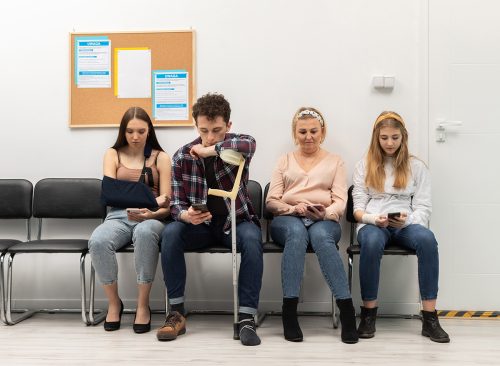 Most doctor's offices are still encouraging virtual appointments but there may be some instances when you need to see your doctor face-to-face. Your doctor's office is likely to be implementing strict regulations, including wearing a mask.
For example, John Hopkins Medicine claims it has "carefully planned and taken extra precautions to help ensure that we are doing everything we can to minimize any risk to our patients and staff members." While being in a waiting room with potentially sick people is risky, you shouldn't avoid the doctor if you need medical treatment.
16
Going to an Art Museum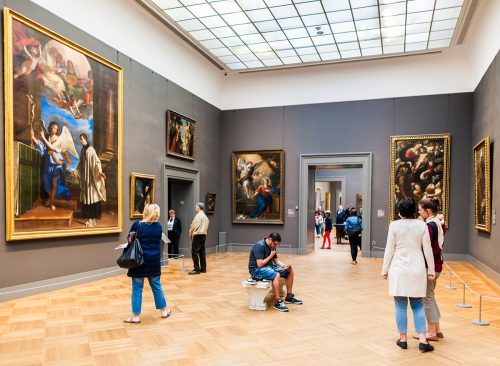 The virus is most easily spread in indoor areas. If you're worried about the COVID-19 risk associated with visiting an art museum, review the establishment's guidelines first to ensure you feel safe and can enjoy your time.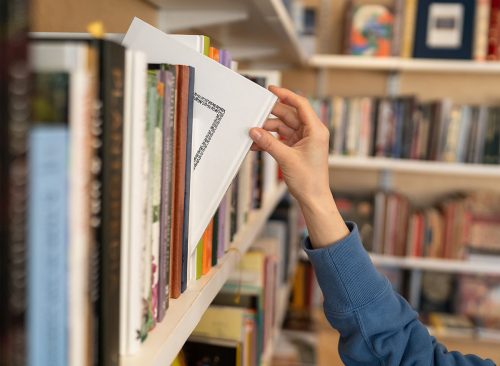 While libraries re-opened their doors to the public ages ago, there are other ways to borrow books or use library services without visiting the establishment. To minimize risk, visit your local library's social media accounts or websites to browse the online services offered.
During the pandemic, libraries were prepared to see a "potential increase in that online traffic and the interest in some of these online support services," according to Catherine Rasberry, Ph.D. from the CDC's Division of Adolescent and School Health. You may be able to choose your books online and pick them up curbside, which reduces your human-to-human contact and your risk for potentially contracting the virus.
14
Shopping in a Retail Store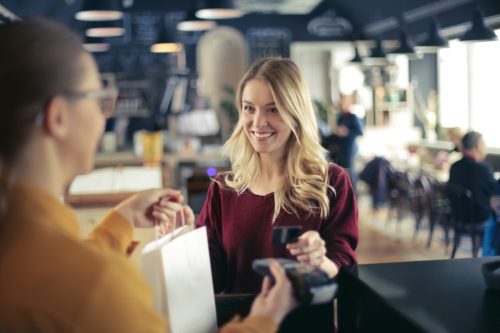 When you shop in a retail store, it's best to grab what you need efficiently to reduce potential exposure. Luckily, shopping online is incredibly easy and convenient. Be picky about where you shop and be quick when picking up your goods to reduce your risk.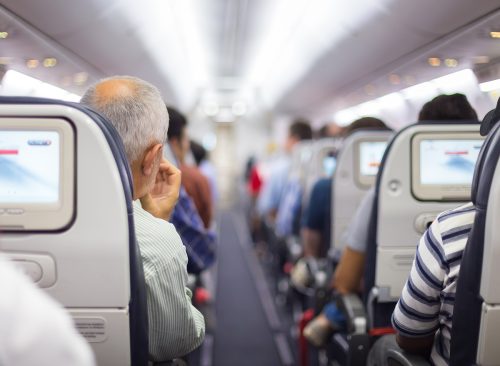 Traveling by plane was one of the first activities that became labeled as "dangerous" when the COVID-19 pandemic began. Since then, we have learned that it isn't the actual airplane where transmission risk is the highest, but at the airport. "Air travel requires spending time in security lines and airport terminals, which can bring you in close contact with other people and frequently touched surfaces," the CDC states. Keep your hands clean and away from your mouth, wear a mask, and socially distance whenever possible.
12
Getting Your Nails Done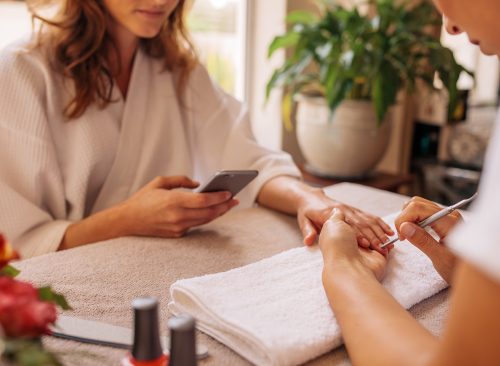 "The biggest risk in a nail salon is going to be sitting close to other people. If they're not wearing masks, face shields, or both, you could potentially be exposed to infection for a fairly prolonged period of time," according to Andrea LaCroix, Ph.D. from University of California San Diego School of Medicine. If you're at high risk for a severe case or you're worried about contracting the virus, it's best to stick with in-home manicures for now.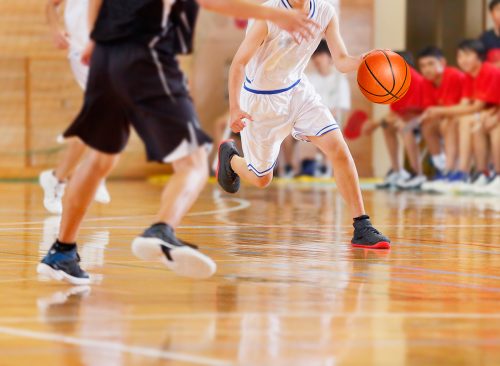 While team sports can be safe if everyone practices the recommended safety procedures, studies have found that risks increase before and after the game, when teammates congregate in locker rooms. Also, keep in mind that outdoors is always safer than indoors, so try and keep the game outside if possible.
10
Attending a Sporting Event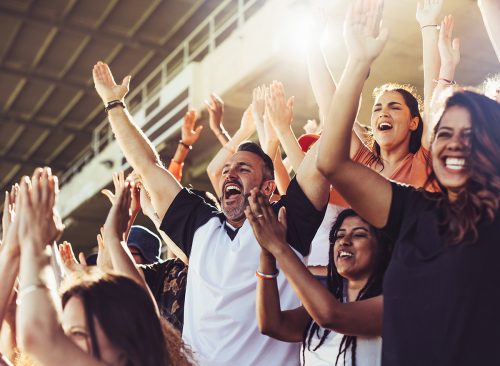 Sports resumed earlier this year with social distancing and limited capacity in the stands. However, keep in mind that sporting events hosted outdoors are much safer than those indoors. It's still important to wear your mask and maintain social distancing from other spectators (or parents). "Avoid using restroom facilities or concession areas at high traffic times, such as intermission, half-time, or immediately at the end of the event," the CDC recommends.
Many health experts — including Dr. Anthony Fauci — have warned that gyms can be risky when it comes to spreading the virus. If your gym follows guidelines to a tee and you abide by the rules, you may not be at high risk for contracting the virus during your workout.  "Place handwashing stations or hand sanitizers with at least 60% alcohol in multiple locations throughout the workplace for workers and patrons," the CDC recommends. However, if your gym is crowded and proper protocol doesn't seem to be in place, consider working out at home to lower your risk.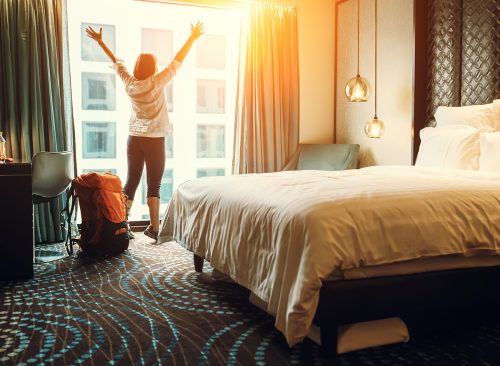 Before you plan a vacation, it's important to learn more about your destination and how it's faring through the COVID new variant uptick. If you travel to an area with a high transmission rate, you're putting yourself at higher risk for contracting the virus than if you stay in your hometown. Also keep in mind that hotels are filled with people from all over the country.
7
Going to a House of Worship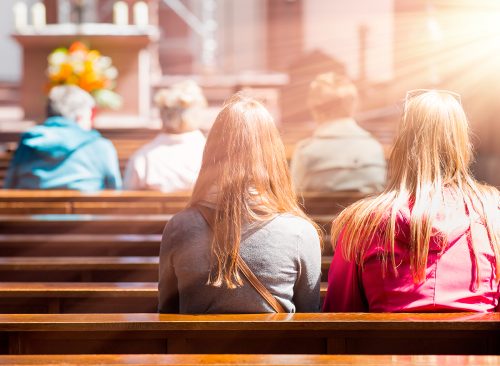 COVID-19 does not discriminate when it comes to religion. Any sort of religious gathering is equally risky when it involves a large group of people in a small indoor setting. Before attending a religious service, make sure your establishment is implementing the guidelines suggested by the CDC. Social distancing may be tough, especially in a large organization, but it's important to help stop the spread.
6
An Indoor Baby or Bridal Shower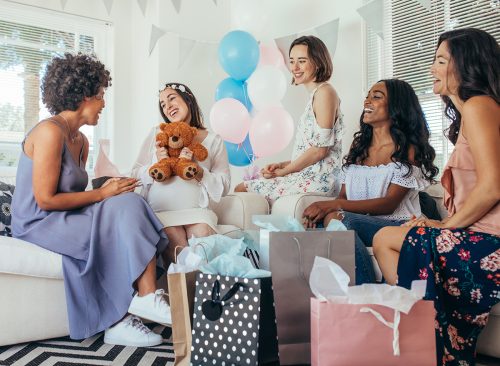 You never want to miss a family member or good friend's baby or bridal shower but this indoor event may come with a high risk of spreading coronavirus. In fact, like any other type of gathering with family or friends, the risk of infecting others is extremely high.
5
Eating Indoors at a Restaurant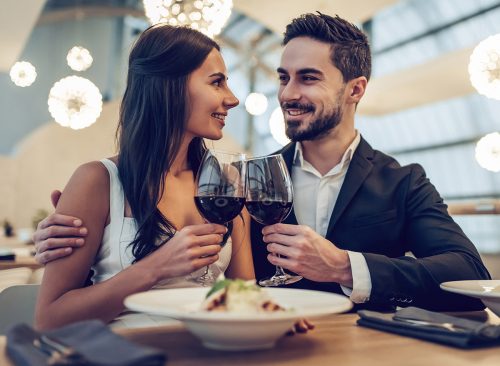 We all love to eat inside of a restaurant. However, there is a reason why indoor dining is usually one of the first luxuries to be restricted, back when the pandemic started. Why? While eating and drinking people are forced to take off their masks. And, in an indoor environment the virus can spread more easily than outdoors. Play it safe.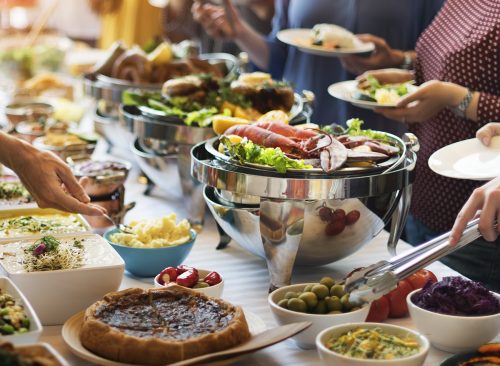 While you can't contract COVID-19 from food, eating at a buffet may be riskier than a sit-down restaurant. At a buffet, you have more chances to interact with other people and if the restaurant is crowded, it can be tough to socially distance. You're sharing utensils with other potentially infected people so if you touch your nose or mouth, you may contract the virus.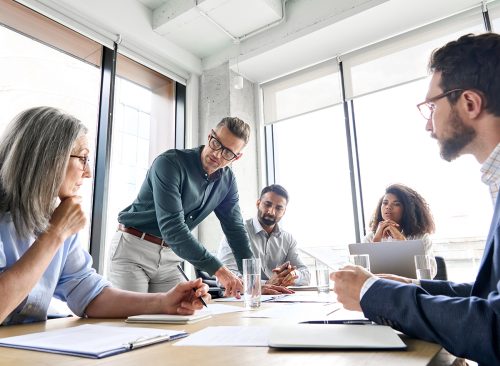 If you share office equipment or chat with co-workers who aren't wearing masks and one of them has COVID-19, it could easily spread to you and throughout the whole office. Additionally, break rooms, cafeterias, and other common areas have been the source of many outbreaks during the pandemic — even in the hospital setting.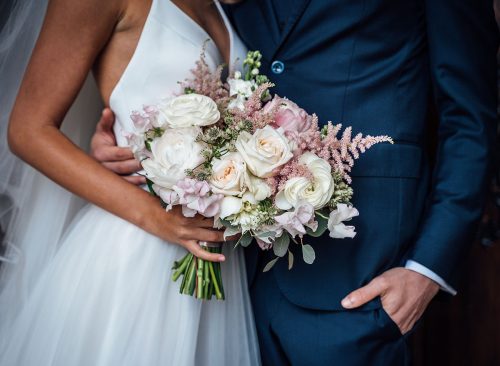 "The higher the level of community transmission in the area that the gathering is being held, the higher the risk of COVID-19 spreading during a gathering," the CDC has warned.
RELATED: 20 Worst States in America for Healthcare
1
Visiting Your Local Bar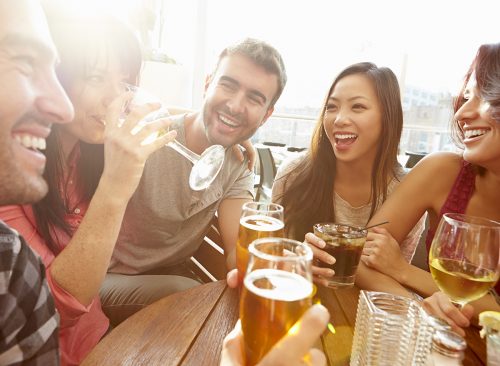 Thinking of grabbing a drink at your favorite bar? Even if your local bars are open, it may not be the safest spot when it comes to spreading COVID-19 if you are worried about the new variants. If a bar allows patrons to sit near each other, the risk is higher, especially if they've taken off their masks to enjoy a cold one. Coronavirus is more easily transmitted at a bar when "seating capacity is not reduced and tables not spaced at least 6 feet apart," according to the CDC. In fact, when asked about the riskiest places during the pandemic, health experts are pretty unanimous that bars should be a no-no.
Christopher Roback is an experienced news journalist specializing in political, science, and crime news.
Read more