King Charles Caught Grumbling About Coronation. Lip Readers Guess What He Said.
Lip readers weigh in on what King Charles was complaining about on his big day
All eyes were on the Royal Family this weekend, primarily King Charles, on his big Coronation Day celebration. While the crowning of the King seemed to go off without a hitch, prior to making his big entrance the monarch was caught allegedly grumbling in his car waiting impatiently to be let out. And, according to a few lip readers, he wasn't exactly happy about the timing of the procession and being forced to wait. 
1
King Charles Waited in His Car with Queen Camilla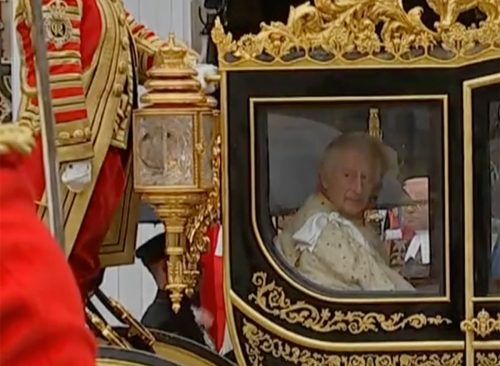 In photos and videos from the big day, King Charles can be seen sitting inside of his car outside of Westminster Abbey. He was sitting next to his wife, Queen Camilla, as the two waited to be let out. 
2
They Sat Outside Westminster Abbey for Five Minutes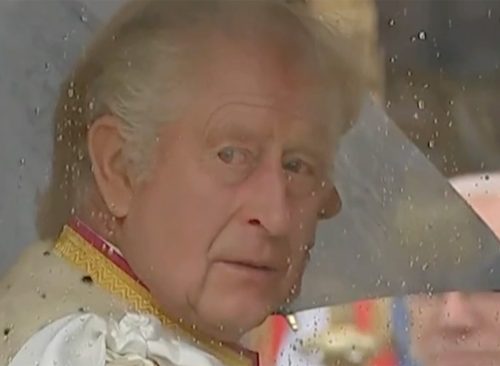 While sitting in the car, King Charles appears to be annoyed about the situation. According to reports, he had arrived ahead of schedule and sat impatiently for five minutes in the vehicle. 
3
According to Reports, They Were Waiting for Kate and Will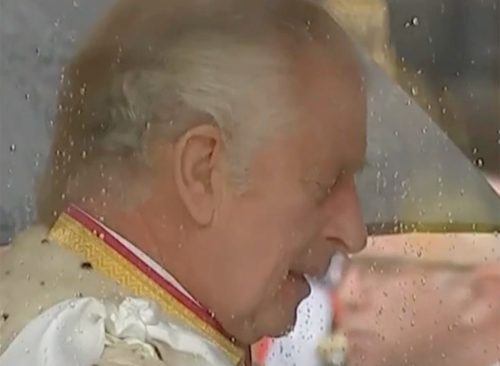 The reports maintain that the Prince and Princess of Wales, as well as their children, Princess Charlotte and Prince Louis were late. This meant that the King and Camilla had to wait for them to arrive, as they were meant to be ahead of the King in the church procession. 
4
According to Sky News He Was Complaining About Always Being Late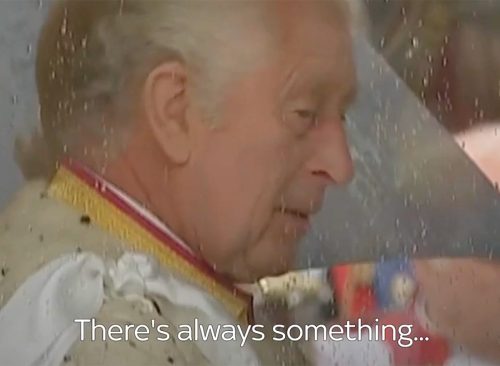 A lipreader told Sky News that the King was venting his frustration to the Queen. "We can never be on time," he appears to tell her. "There's always something… this is boring."
5
They Daily Mail Maintains He Was "Worried About Time"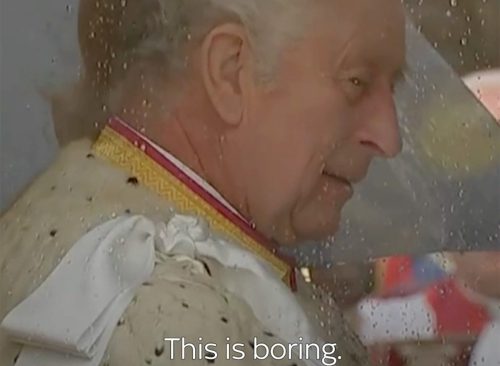 However, according to lip reader Jacqui Press during the carriage ride to the Abbey he expressed concern about tardiness to his wife. "I'm worried about time, I mean it's been longer this time and, well, erm, I mean look! I know," she told the Daily Mail
6
A Bishop Confessed That Not Everything Went "Strictly to Plan"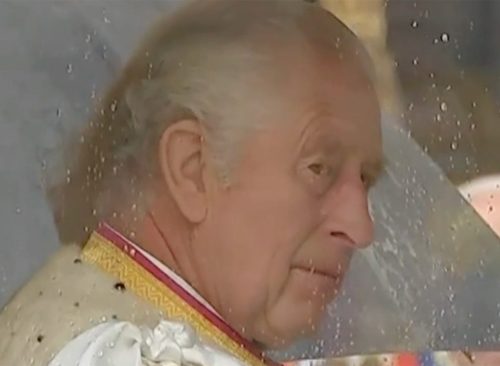 According to a bishop, while the ceremony appeared seamless "there were one or two things that didn't go strictly to plan," he said, per Sky News, adding, "I'm not going to embarrass anyone in particular."
7
Social Media Weighed in One What Charles Was Saying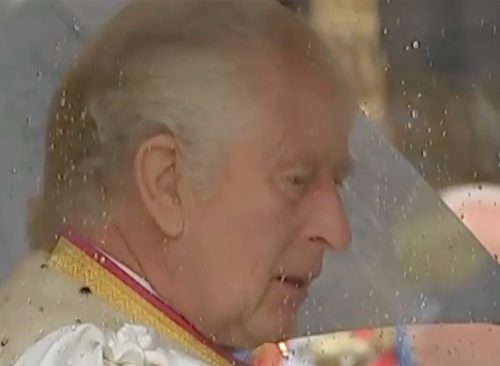 Social media also had fun attempting to read King Charles' lips. "I've been for a pee and now I need another and I'm just fed up," joked one. "I'm just fed up. I mean, it's been raining all day, and I don't want to ask directions. I know where Westminster Abbey is," another added.