I'm an Epidemiologist and Masks May Come Back to These Places
Mask could return for a good reason.
COVID rates are on the rise, and experts are advising Americans to take common-sense precautions to avoid contracting and spreading the virus. But one of those precautions—masking—remains controversial. A new Rasmussen poll found that 52% of Americans support mask mandates to stop the spread of COVID, while 42% oppose them. In the latest edition of her newsletter Your Local Epidemiologist, infectious-disease expert Katelyn Jetelina said mask policies may soon return to certain places, and for good reason.
1
Where Might the Masks Return?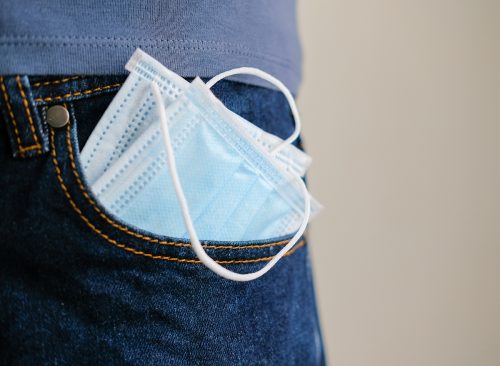 "Do not be surprised if hospitals and long-term care facilities return to mandatory masking soon," says Jetelina. 
2
Why Masks Are a Good Idea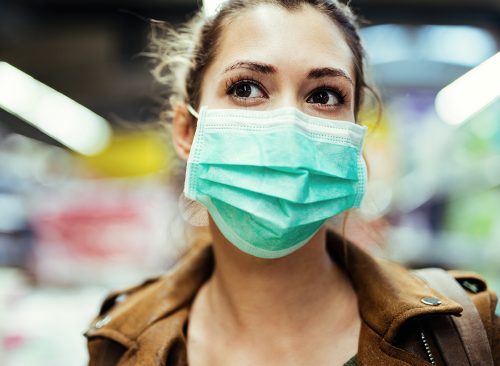 The COVID pandemic pushed hospitals to and over their capacity; before pandemic, hospitals were usually only 65% full, says Jetelina. Now there's a new virus (RSV) to contend with, and many healthcare providers have become burnt out and left the profession. "Masks are one tool that can help keep capacity down and workers and patients healthy," she says. 
3
In-Hospital Infections Are a Problem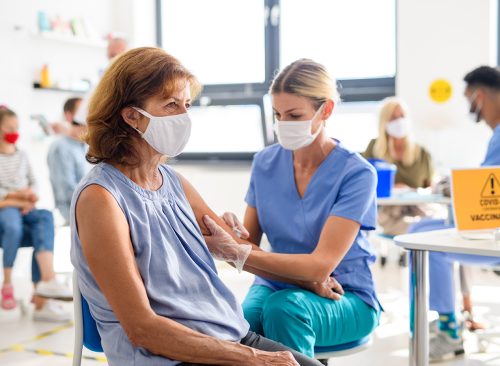 "If you go to a hospital, you're at risk of getting an infection you didn't have when entering the door," says Jetelina. One study conducted before the pandemic found in-hospital respiratory infections at a rate of 5 cases per 10,000 adult admissions and 44 cases per 10,000 pediatric admissions, and 13% of people died from in-hospital respiratory infections.
4
Healthcare Workers Come to Work Sick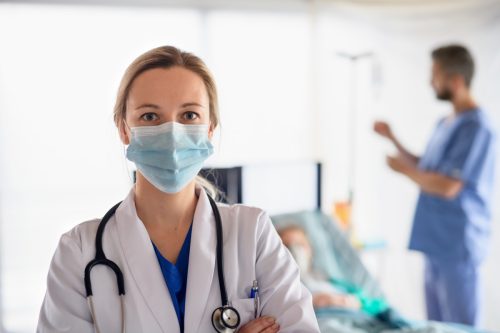 High workloads and a lack of paid sick leave mean that many healthcare workers come to work when they're ill, says Jetelina. Studies have found that 15% to 70% report to work sick with the flu and 50% while having symptoms of COVID-19.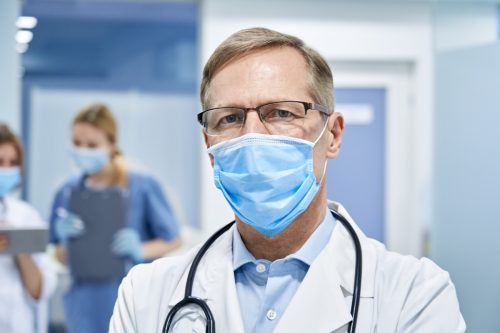 Masks are effective at preventing transmission of respiratory infections in the hospital. "One review examined 40 studies on masks in healthcare settings (one randomized controlled trial and 39 observational studies). The majority of studies favored masking vs. not masking in healthcare," says Jetelina. 
6
COVID Hospitalizations Increasing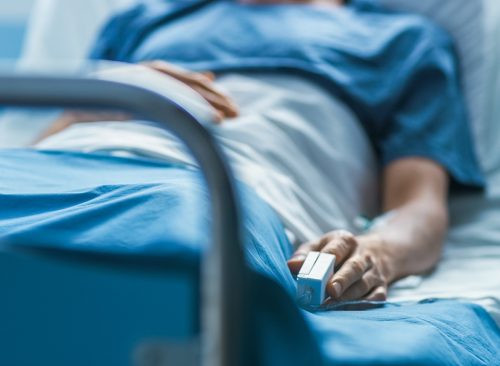 COVID-related hospitalizations were up 8% in the week ending Sept. 9. Overall levels of hospitalization are triple what they were two months ago. "We haven't really seen this for many months, but we're starting to see people come into the hospital critically ill," said CNN medical analyst Dr. Jonathan Reiner, a cardiologist and professor of medicine and surgery at George Washington University. "There needs to be a greater sense of urgency because deaths are rising, hospitalizations are rising."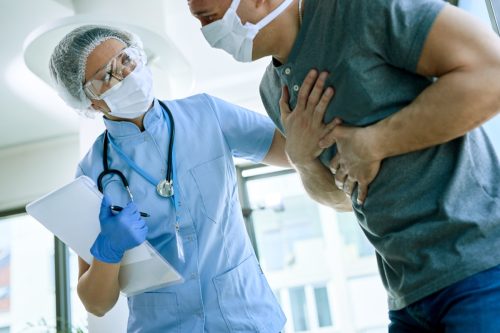 Older people and children are the groups most likely to be hospitalized. An analysis from the American Academy of Pediatrics found that hospital admissions among children are rising faster than average. Nearly 1,200 children were admitted to the hospital with COVID-19 during the week ending September 9, a five-fold increase over the past three months. Hospitalizations among adults increased about three-fold in that same time period, CNN reported.
8
CDC's Latest Official Mask Advice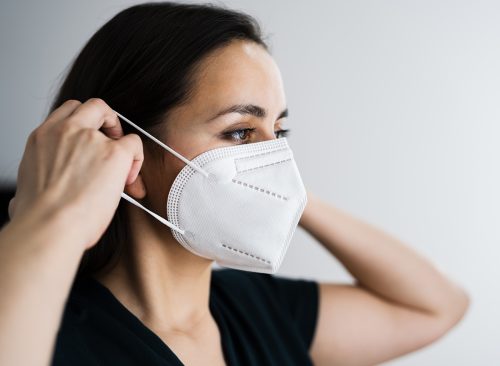 The CDC updated its mask recommendations in May, when COVID was declared no longer a public health emergency. They are based on hospital admission rates by county. People at high risk of serious illness from COVID should wear a good-quality mask in counties with medium hospital admission levels, and everyone should mask where hospital admission rates are high. You can search for your county here.