10 Worst States to Live and Work in, Says New Study
With the least livable state listed last.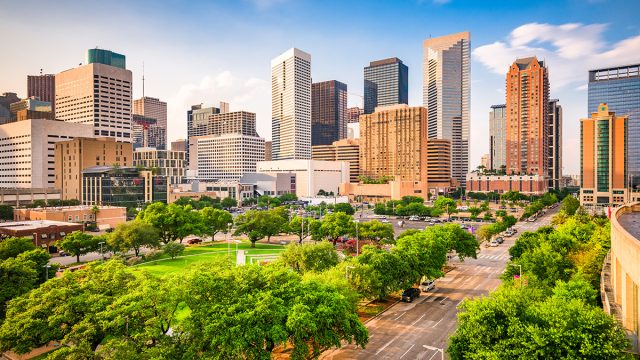 This month, the financial news network CNBC released its rankings of the best and worst states for business, evaluating each in 10 broad categories. One of them was "life, health, and inclusion"—the quality of life a resident of the state can expect, according to metrics like crime, environmental quality, health care, available childcare, anti-discrimination laws, worker protections, and reproductive rights. These are the 10 states that came out worst in the nation, with the least livable state listed last.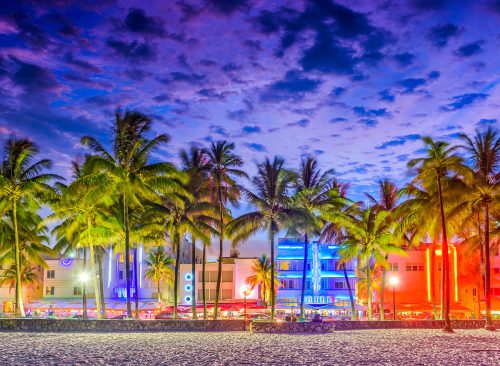 Life, Health, and Inclusion Score: 129 out of 350 points (Grade: D)
CNBC called out Florida Gov. Ron DeSantis's "War on Woke," saying it's essentially a war on inclusion as it aims to keep diversity, equity, and inclusion (DEI) initiatives out of the workplace. The Sunshine State also looks grim in the area of voting rights—it's one of the most difficult states to vote in.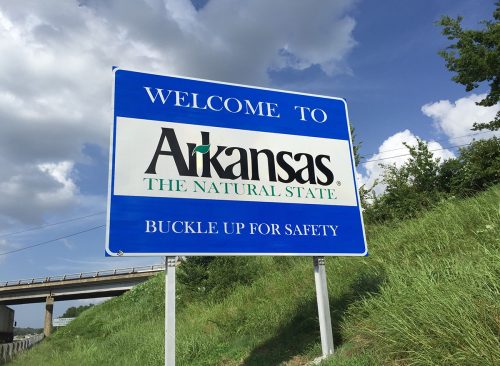 Score: 118 out of 350 points (Grade: D-)
"Few states have suffered as badly from the scourge of illegal drugs as Arkansas, which has one of the highest violent crime rates in the country, according to FBI statistics," CNBC reports. Health care in the state is also dismal. One example: There are only 42 dentists per 100,000 residents.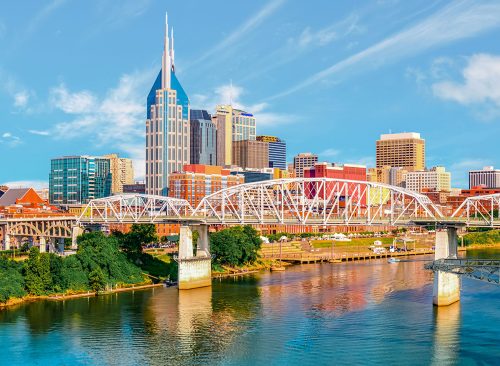 Score: 115 out of 350 points (Grade: D-)
Tennessee earned low marks in the survey for "enthusiastically" targeting LGBTQ rights, as with a ban on drag shows that was later struck down as unconstitutional, and a law allowing religious exemptions for providing transgender health care. Crime is also high, and voting rights are weak.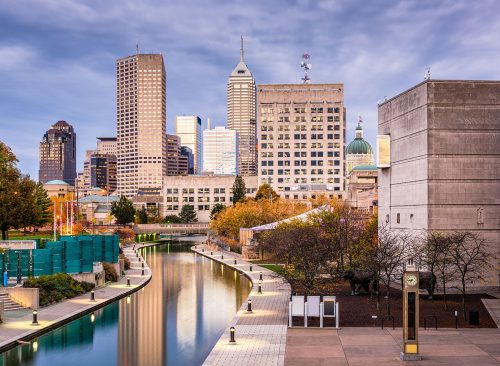 Score: 113 out of 350 points (Grade: D-)
"With fewer than 10 licensed childcare facilities per 100,000 residents, the Hoosier State is making it hard for some families to fully participate in the workforce," the news outlet reports. It's the second-worst ratio in the country. Although the crime rate is relatively low, protections against discrimination are weak.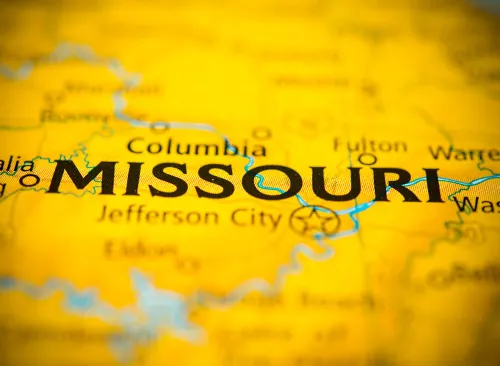 Score: 98 out of 350 points (Grade: F)
The Show-Me State sank to near the bottom of livable U.S. states partly because of its restrictions on abortion, which bans the procedure except in cases of medical emergency. Missouri's violent crime rate is also among the nation's highest.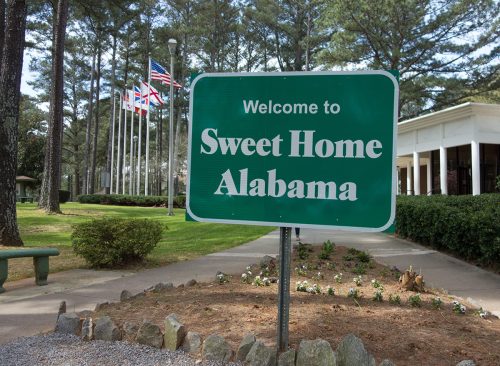 Score: 86 out of 350 (Grade: F)
A healthcare catastrophe, Alabama has the nation's fourth-highest rate of premature deaths. It also has limited protections for workers and against discrimination, and it's one of the country's most difficult states to vote in.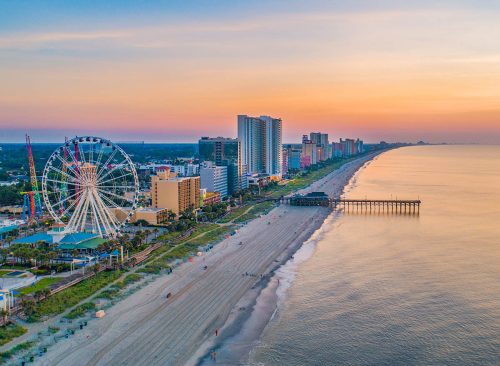 Score: 86 out of 350 (Grade: F)
"South Carolina is an unhealthy state, both at home and on the job," CNBC reports. The evidence: the state has the nation's fifth-highest rate of deaths on the job, and it's in the top ten for crime and frequent physical and mental distress.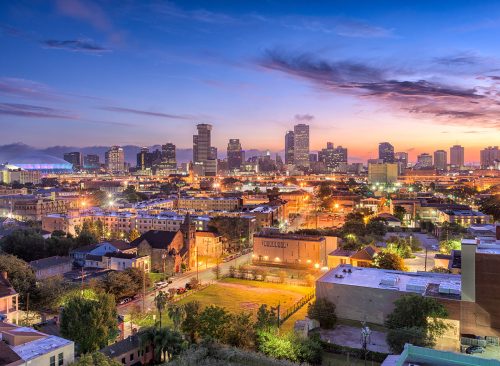 Score: 76 out of 350 (Grade: F)
Louisiana ranks worst in the nation in terms of accessible childcare, and none of its quality-of-life metrics finished in the top 25 nationwide. The quality of the state's workforce rated an F overall. Crime is high, and reproductive rights are weak.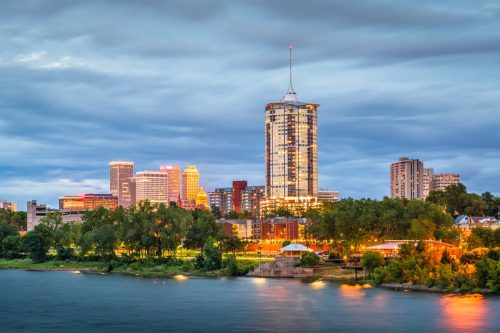 Score: 75 out of 350 (Grade: F)
Oklahomans' overall health is lacking. The state has one of the highest rates of drug abuse in the nation and the second-highest rate of residents without health insurance. Its abortion restrictions are draconian: Performing an abortion is a felony punishable by five years in prison, unless the procedure is necessary to preserve the mother's life.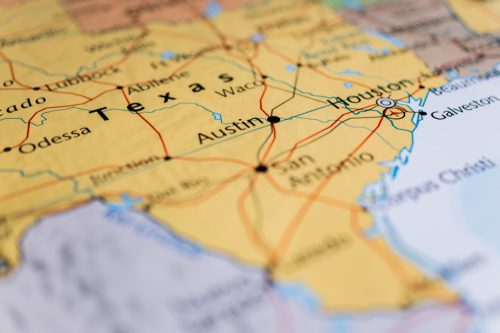 Score: 53 out of 350 (Grade: F)
A lot of people are moving to Texas, but they might not like what they find there, including a "dismal" healthcare system (it has the nation's highest number of uninsured people and second-lowest number of primary care doctors per capita), inaccessible childcare, and the nation's thirteenth-highest violent crime rate. It has the nation's strictest abortion ban and continues to target LGBTQ rights and weaken worker protections. The state's increasingly poor quality of life caused it to fall out of the top five in CNBC's Best States for Business overall for the first time in 16 years.