Woman Trolled For Her Eyebrows Took the Advice of One Mean Commenter and Millions of TikTok Users Love the Results
How a critical comment was life-changing for one TikToker.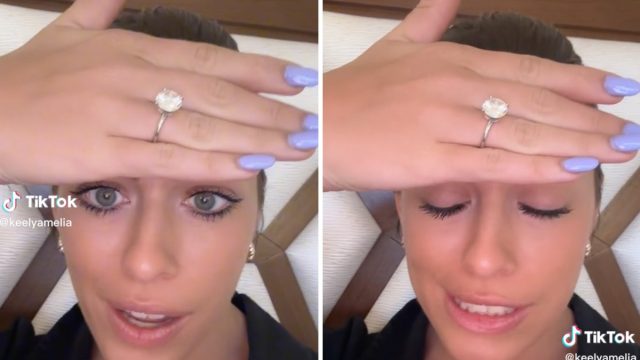 Nobody likes to be criticized, especially for their appearance, but one woman is thanking the person that told her to do something different with her eyebrows. Instead of taking the comment to heart, TikToker, who goes by Keely, did a video sharing how she took the person's advice and loves her new look, which went mega viral. TikTok users agree with the beauty advice she received and have watched the short clip over 32 million times. 
The Critical Commenter Didn't Like Keely's Eyebrows and Suggested Brow Lamination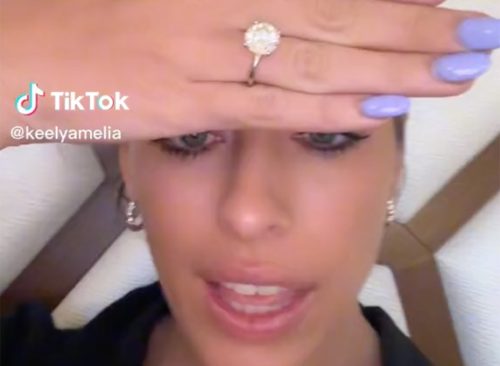 Keely posted a 13 second video that started with her covering her eyebrows and saying, "This video is for the girl that messaged me that I don't do my eyebrows very well." It's unclear which video the message was in response to, but she continued to say the person that reached out to her and "suggested I would look way better if I had a brow lamination and tint."
What to Know About Brow Lamination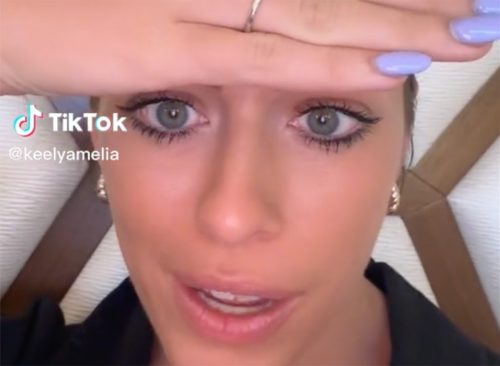 Brow lamination is a beauty trend that's growing in popularity now that fuller brows are back in style. The treatment lasts a few weeks and gives the appearance of thicker brows, which can help frame your face and give a more defined look. Los Angeles-based brow and lash expert Sarah Maxwell told Allure, "Brow lamination is essentially a brow hair texturizing treatment." The process  "softens the hair follicle" using a chemical solution "and then re-shapes, or sets, it into a more refined, lifted, smoother shape," she added. Maxwell explained, "When done correctly the brow will lay in a more aesthetically pleasing shape, with the brows looking fuller and more lifted."
Keely Loves Her New Look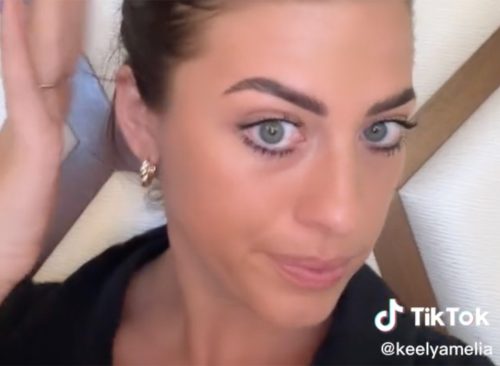 The advice from the commenter was spot on and after Keely revealed her new softer and feathered look, she told the unnamed person, "I owe you my life." "The literal best constructive criticism I have ever received in my life," she captioned the video. 
TikToker Viewers Approve of Keely's Brows and are Inspired Try to the Beauty Trend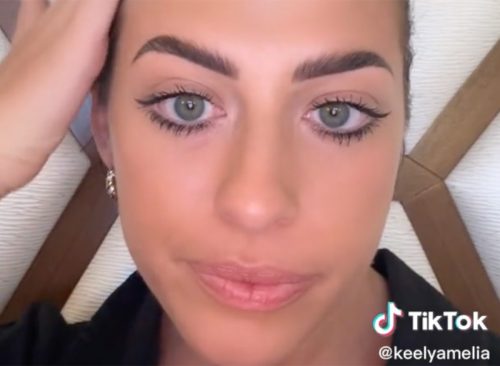 The viral video was posted March 8th and there's been thousands of supportive comments. In fact, many now want to try a brow lamination. "This video singlehandedly convinced me to book a brow lamination appt," one viewer wrote in a comment which received over 90,800 likes. "The very first brow lamination that looks actually PERFECT," someone else stated. "This just sold me on brow lamination," another commenter wrote. "This is the first brow lamination I've seen in a hot second that actually looks really good on the app," someone complimented. 
TikTok Viewers Are Encouraging Constructive Criticism in a Positive Way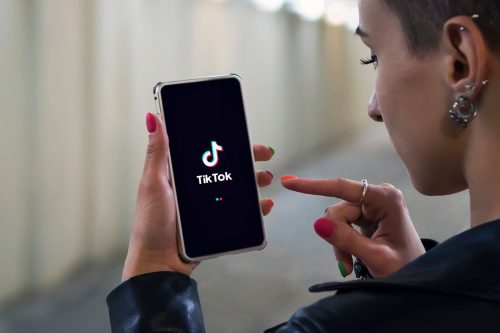 People are praising the person who suggested the brow lamination and Keely for taking the advice. One user wrote, "She took it so well. I love all of this. Some ppl get offended at constructive criticism." Another viewer stated, "The fact that such clear instructions were provided AND worked? 10/10 girls' behavior. I love her." Someone else wrote, "I went back to check your old brown and she really did save your life, "which received over 59,000 likes. "I say: if the criticism doesn't come with a solution to the problem, then it's hating. She did good," one viewer applauded. 
Heather Newgen has two decades of experience reporting and writing about health, fitness, entertainment and travel. Heather currently freelances for several publications.
Read more