Wife Saves Husband from Fiery Car After Massive Crash, "I'm Just Glad I'm Not a Widow"
"I'm just glad I'm not a widow," a woman says after rescuing her husband from a car engulfed in flames. 
A Missouri woman saved her husband's life by pulling him out of a burning car after they were involved in a three-vehicle fiery crash. Melissa Travis Crews was driving behind her husband and his brother when she witnessed the crash happen on Interstate 70 near Grand Boulevard in St. Louis. Downplaying her heroic efforts, she told CBS affiliate KMOV, "I'm just glad I'm not a widow after being married for a year and a half." 
1
A Stopped Car Caused the Accident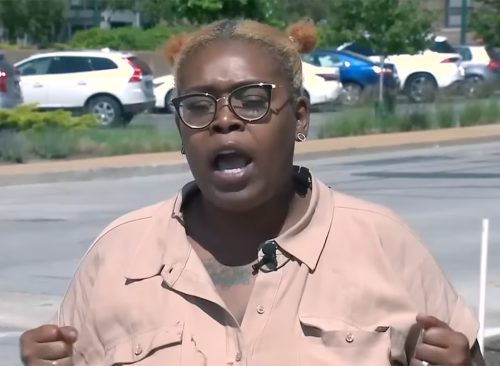 The accident occurred around 4:30 a.m. and happened after a GMC Yukon Denali slammed into a Chevrolet Silverado that was stopped in the left lane with no lights on, PEOPLE reports.
"Once you get up that hill, you don't know what's there until you're there," Crews explained to KMOV. 
2
Crews Watched Her Husband's Car Go Up in Flames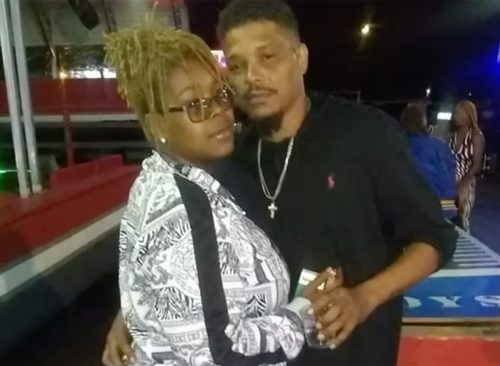 Crews witnessed the accident unfold and cried as her husband Jeremy's car burst into flames. "My husband hit the car and flames just flew. I screamed his name in my car because I was behind him watching everything."
3
Wife Knew She Had to Jump Into Action Quickly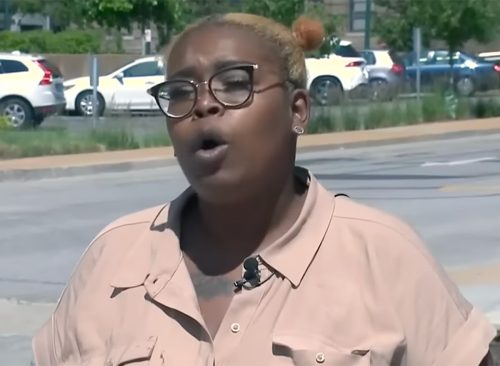 Crews told the local outlet that she knew she had to rescue her husband. "I remember the jerking feeling and instantly I knew I had to get out of the truck to get to my husband."
She continued, "His engine is burning–burning bad to the point that grass on the side was burning. I got to figure out how to get to him."
4
Crews Saved Her Brother-In-Law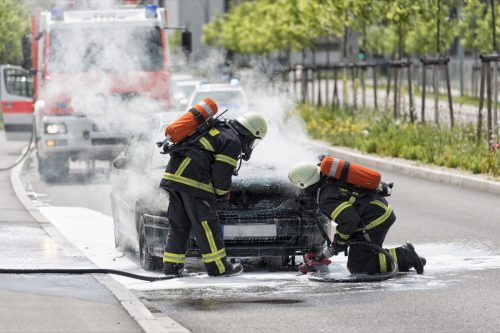 According to KMOV, Crews helped her brother-in-law out of the passenger seat and then ran over to her husband. "Crews said she ran to the car and her brother-in-law was in the passenger seat. She helped get him out and then worked to get her husband, Jeremy, out of the driver's seat. All while the engine was now on fire, and the flames started spreading."
5
Jeremy Thought He Was Dead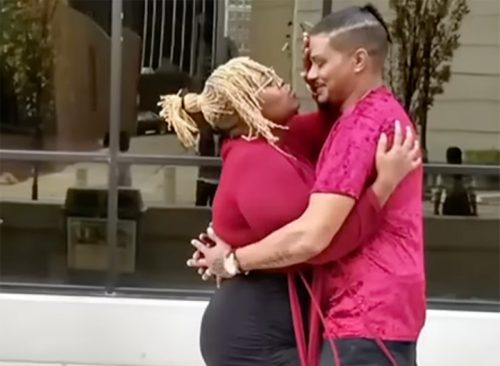 Racing to her husband's side, Crews shared their exchange and how he thought he was dead. "I said come on baby, you gotta get out of this truck, it's on fire, and the first thing he says 'I'm gone,' he says 'I'm gone,' he thought he was dead. I said you're ok, you gotta get out of this truck," said Crews.
6
One Person Died in the Crash, and Three Others Suffered Injuries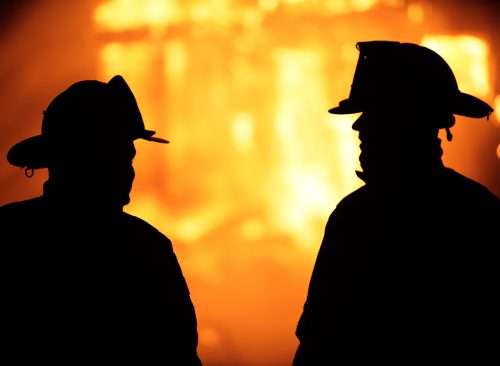 Jeremy and his brother are alive thanks to Crews, who reacted without hesitation to save them. "I got him like a potato sack," Crews said. "I'm trying to pull him back. I'm trying to go as far as I can to get away from this fire. My husband has to have hip surgery and he has a few broken ribs."
PEOPLE reports, "The driver of the Silverado, identified by police as John Doe, was pronounced dead at the scene, according to police." According to the outlet, "The three other individuals involved in Sunday's crash were hospitalized and listed in stable condition" Police are investigating the crash. 
Heather Newgen has two decades of experience reporting and writing about health, fitness, entertainment and travel. Heather currently freelances for several publications.
Read more