"Villain Bridesmaid" Stole Money for Bachelorette Party and Ended Up With Warrant, Ex-Friend Alleges
Woman took to TikTok to share and is now being accused of "bullying."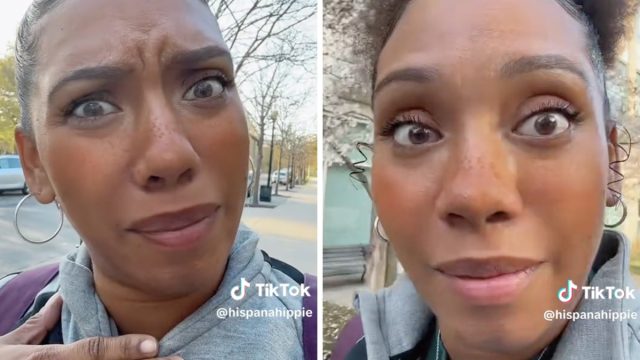 A TikToker who goes by Hispana Hippie recently shared how her "ex-best friend" ripped off her other bridesmaids and went viral for revealing the ugly truth. "Storytime on how my ex-best friend and bridesmaid stole money from my wedding party and ended up with a warrant," she captioned the first video that's been viewed over 6.3 million times, in a series of TikToks. Now the former friend is threatening to press charges, even though she's the one who allegedly stole. 
1
Bridesmaids Split the Cost for Bachelorette Party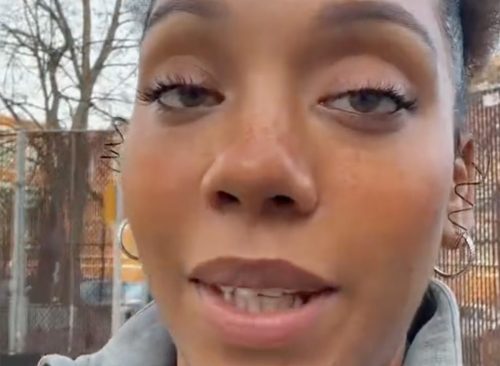 In part one, Hispana Hippie shares the backstory of what happened. "I got married a year ago and for my wedding my bridesmaids got together and threw me a bachelorette party. They decided to split the cost evenly and one bridesmaid offered to put the accommodations on her credit card. Being the responsible adults that they were, two of the bridesmaids decided to immediately send their portion of the cost. The bridesmaid who received the money was our villain." 
2
"Villain" Bridesmaid Put the Accommodations on Her Credit Card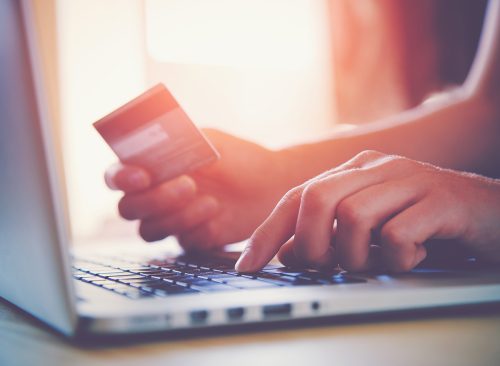 Hispana Hippie explained how after two of the bridesmaids sent her payment, she could no longer use her credit card for the bachelorette party expenses. "Just days after receiving those two payments from the bridesmaids, she informs the group that she is no longer able to use her credit card because her husband won't let her, but she's happy to return the funds from once they came."
3
Another Bridesmaids "Steps Up" and Puts the Accommodations on Her Credit Card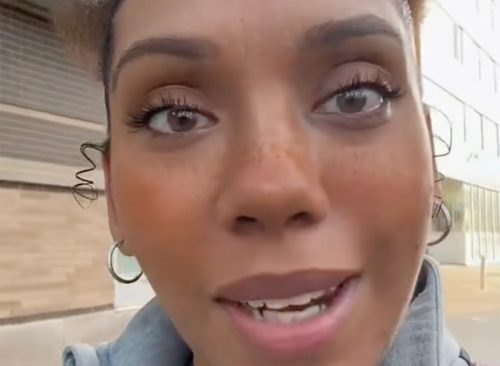 As a result, another person in Hispana Hippie's party helped out. "Another one of the bridesmaids then steps up. I'm happy to pay on my credit card. 'You guys just send me your portion, and you villain bridesmaid send me the portion for the two portions you already received plus your own.' They decided to settle their funds up at the wedding since one of the bridesmaids, the one who was now paying for the accommodations, lives out of the country."
4
"Villain" Bridesmaid Was a No Show at the Bachelorette Party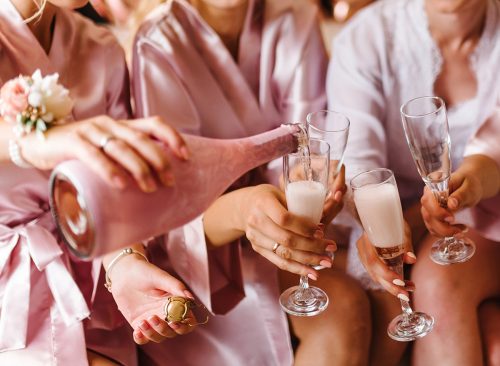 The villain then allegedly did the unthinkable and she wasn't there for her friend. "When my bachelorette party rolls around, our villain bridesmaid is a no show," Hispana Hippie said in part one. "The next day is the wedding rehearsal, and of course she shows at the wedding rehearsal. The rest of the bridesmaids get together and ask her to please pay back the two portions she's already received plus her own. All of this has already been paid for. "
5
The Woman "Insists She'll Pay Back the Money"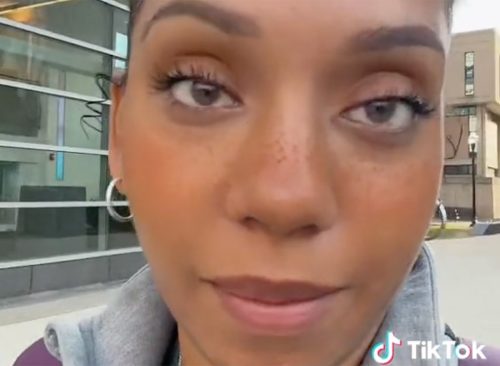 Hispana Hippie goes on to say that the woman "insists that she will pay back the money. She grabs her husband and says she's going to the ATM. She leaves to go pick up the money that she's supposed to pay back, but doesn't return. The next morning while everyone is getting ready, she's supposedly going to the ATM to pick up the money to get to the bridesmaid. Nothing happens. She leaves the wedding early and nobody gets paid."
6
"Villain" Bridesmaid Now Refuses to for Her Portion of the Bachelorette Party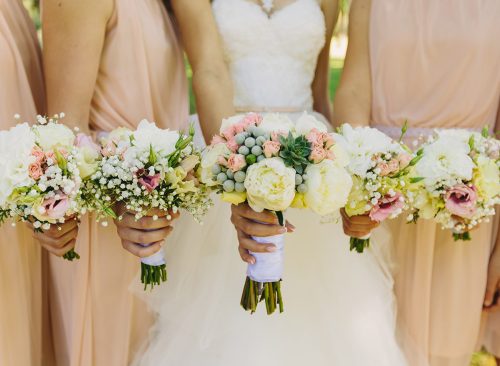 Hispana Hippie said, "For a couple of weeks, the bridesmaid goes back and forth insisting that she make this payment. She declines and says she shouldn't have to pay that much  because she didn't even attend the bachelorette party. Unfortunately, this has already been paid and now the bridesmaid who lives out of the country is out a significant amount of money because this girl accepted payments from the other two bridesmaids and didn't want to pay it forward when she didn't end up paying for any of it at all."  Insider reports, "Days after collecting two payments — totaling roughly $390, per a copy of a small claims court filing Hispana Hippie provided to Insider — the bridesmaid said she couldn't front the costs. Another friend stepped in, but the bridesmaid never paid for her portion of the Airbnb (which was $162, according to the filing), nor did she give back the two portions she'd already received." 
7
Bride Didn't Know About the Drama Until After the Wedding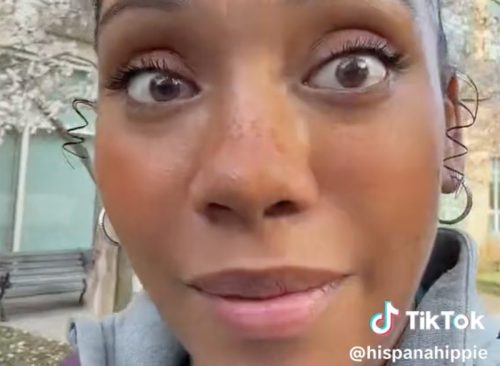 Hispana Hippie's friends shielded her from the drama until after the wedding. "I didn't happen to know any of this was happening," she said. "None of the bridesmaids wanted to inform me. They wanted to make sure I was having a stress free wedding, which I did at the time. Once I found out that this bridesmaid had stolen money from the other two bridesmaids, not paying a dime forward, and now my other friend of over a decade was out hundreds of dollars, I was livid." 
8
Helped Friend File a Civil Court Case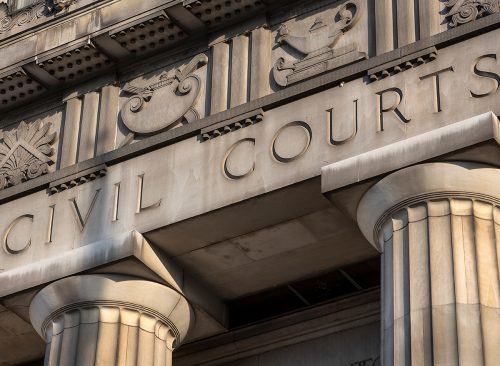 After learning about the incident, Hispana Hippie tried to help her friend get the money back. "I helped my friend file a civil court case. Now the civil court case was just to make her pay the money that she owed. My friend would have even been happy with her just paying back the two portions that she had taken from the girls because she obviously had that money. It wasn't her, but no she didn't want to hear it."
9
Women Blew Off Demand Letters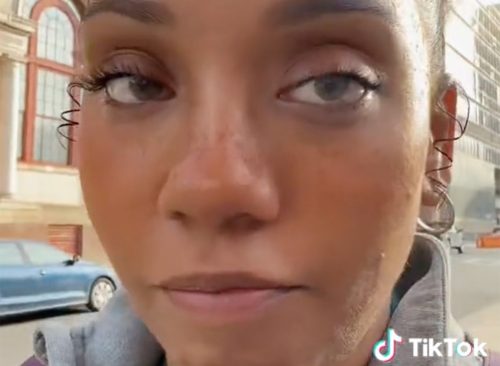 Hispana Hippie and her friends tried to keep the situation out of court. "Initially, we sent a couple of demand letters stating that if she just returned the money that she had accepted from the other bridesmaids, it would be considered paid in full," Hispana Hippie told Insider. "But she ignored those letters, and so then we proceeded with filing with the courts for the full amount."
10
Judge Ordered the Woman to Pay Back the Money But Didn't Show Up For Court Date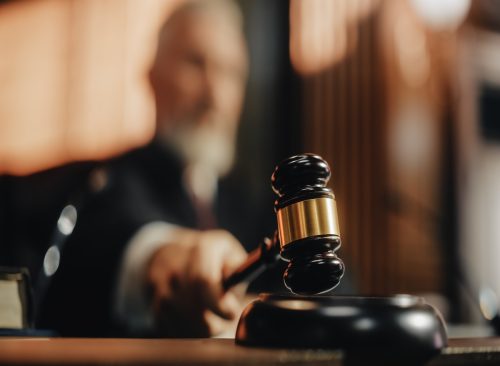 In part two,  Hispana Hippie explains that the judge did order the bridesmaid to pay back the money. "When she didn't show up for the first court date, they set another court date to assess whether or not she's made the payments like she'd been ordered to by the court. Well you guessed it–she doesn't show." 
11
Arrest Warrant is Issued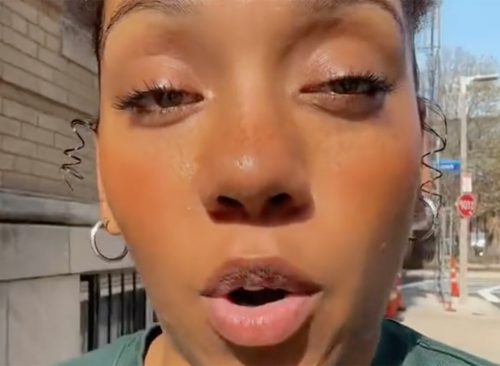 Hispana Hippie goes on to share that an arrest warrant is issued since she failed to appear a second time. "The court rules against her and issues a warrant for her arrest. Now the warrant is meant to bring her to court so that she can explain to the judge why she hasn't shown up for two court dates. If I were her, I would honestly just hurry up and pay back the money that I owe, but I'm not her because I'm not a thief."
12
"Villain" Bridesmaid's Mother Reached Out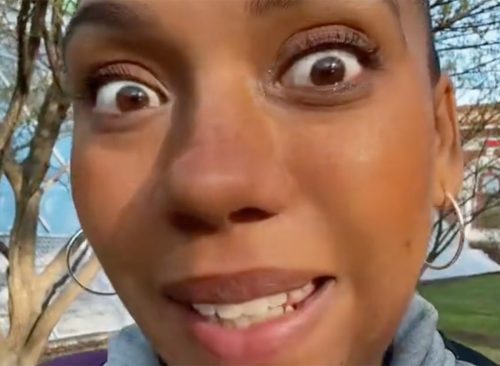 In part three, Hispana Hippie reveals more drama. "The apple doesn't fall far from the tree because shortly after that first story time, our villain bridesmaid got in touch,"Hispana Hippie  said in her video. "But things took a turn for the worse when her mother reached out for her. Now, I don't know what she told this woman, but she clearly omitted quite a few facts from the case. So when the mother tried to reach out and offer less than half of what was owed, we swiftly nipped it in the butt and she was left with no other choice than to pay in full."
13
"Villain" Bridesmaid Accused the Bride of "Bullying" But Paid the Money Back in Full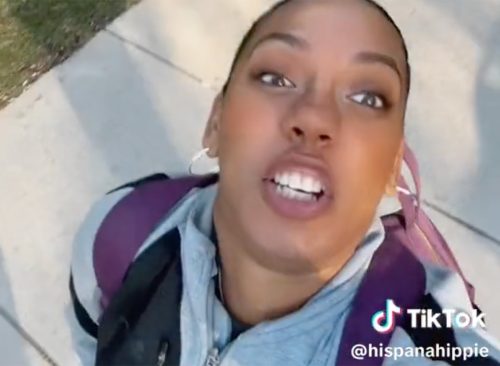 Hispana Hippie does not reveal who the "Villain" bridesmaid is, but that hasn't stopped her from making accusations of "bullying." The woman finally paid, but Hispana Hippie shared that she received a text from the villain, "stating that she had submitted three police reports in an attempt to charge me with harassment  and bullying. So we have court in two weeks. Stay tuned." 
Heather Newgen has two decades of experience reporting and writing about health, fitness, entertainment and travel. Heather currently freelances for several publications.
Read more