Tourists Drive Their Car Into the Sea While Following GPS, Have to Be Rescued
Dramatic rescue of two tourists who mistakenly drove into a Hawaiian harbor is caught on camera. 
A Hawaiian vacation took a frightening wrong turn for two tourists who mistakenly drove into the Honokohau Small Boat Harbor in Kailua-Kona following directions from GPS. According to witnesses, water poured into the open windows of the Dodge Caravan as the car began to sink. Bystanders rushed into the harbor and helped the women to safety. No injuries were reported.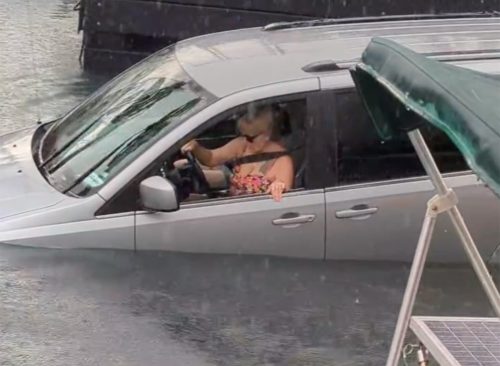 Christie Hutchinson and her husband, Sean are residents on Hawaii's Big Island and saw the incident happen. "I was just sitting there trying to seek shelter from the rain, and then the next thing, I saw a car drive directly past our boat straight into the harbor at a pretty decent speed," Hutchinson told the Washington Post. "It was so confidently done, they didn't have a look of panic on their face. They were still smiling."
2
No "Urgency" To Get Out of the Car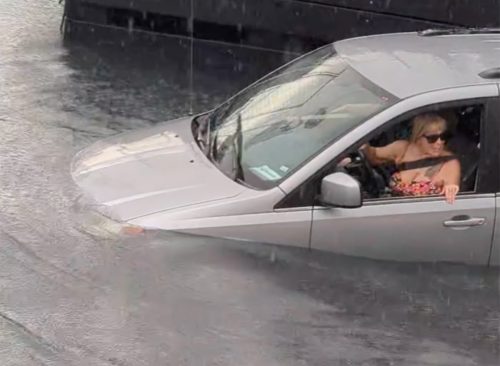 Hutchinson told Hawaii News Now how "shocked" people were to see a car drive straight into the harbor. "I think they just must've taken their eyes off the road for a second, and I think everyone is a bit shocked because we saw this car go straight into the harbor," said Hutchinson. She added, "And it took us a second to figure out what was going on because they didn't seem panicked or have any sense of urgency to get out of the car."
3
Witness Filmed the Incident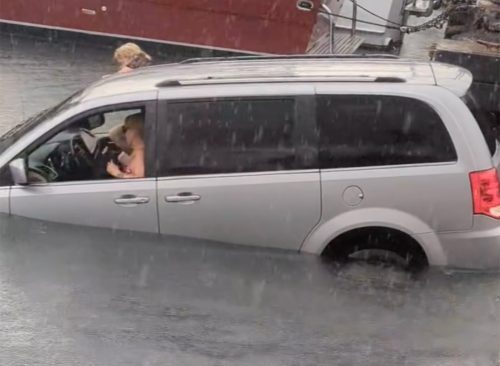 Hutchinson shot video of the two women, who she says are sisters, according to the Washington Post, in the harbor, which shows the driver remain in her seat with her seatbelt, while the passenger crawled out the window. In the video, you can hear Hutchinson ask "What … is going on?" followed by "pretty sure that was not supposed to happen."
4
​​Bystanders Rush Into the Water to Help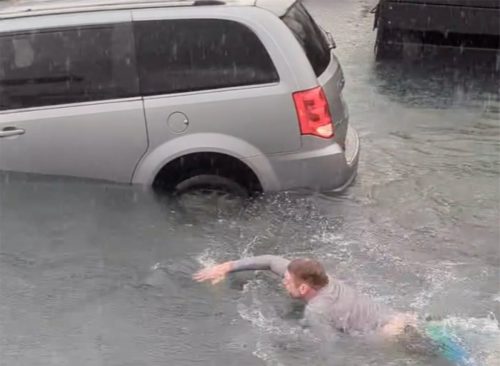 As the passenger makes her way out of the vehicle, several men, including Sean Hutchinson, are seen in the video rushing to help the driver who wasn't out of the car yet. "He's grown up in water his whole life surfing," Christie Hutchinson explained to the outlet. "He's worked at boat docks," she said. "I feel like that's a natural response for him, so I was very proud." 
5
The Driver Had a Health Issue, According to Witness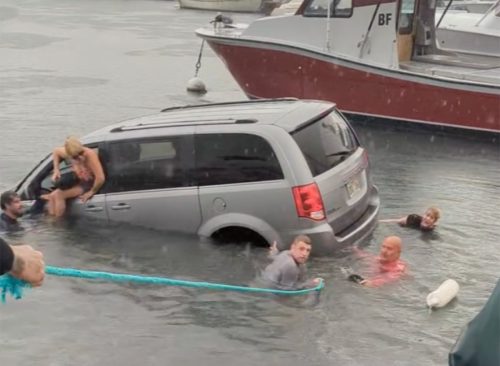 As people helped the two women to the shore, Christie Hutchinson said per the Washington Post that the driver had a health issue. "She mentioned she's got a heart condition, and that's why it took her so long to get out of the water." However, there's no evidence or suggestion that played a part in the accident.
6
Tourists Were Looking for the Manta Ray Tour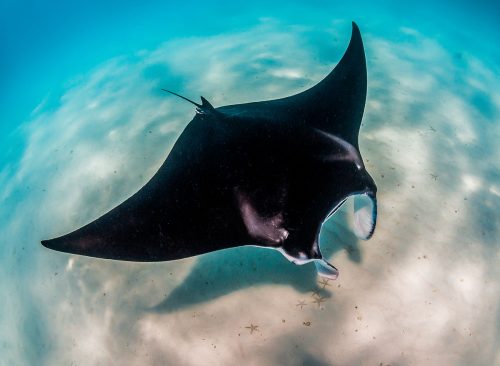 According to Christie Hutchinson, the tourists were looking for the popular manta ray tour. "It's not the first time, and it probably won't be the last," said Ashley, a staff member of Manta Ray Dives of Hawaii, which operates from Honokohau and spoke to the Washington Post on the condition of anonymity to maintain her privacy. "Usually it's more at night when it happens … but this was a little bit before sunset so there was still plenty of daylight."
7
GSP Mishaps Are "Kind of Rare" in Hawaii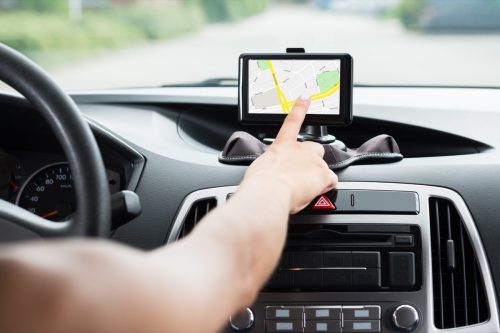 The Washington Post reports that accidents may have happened before at Honokohau; they don't take place often. Samantha Tavares, information specialist for Hawaii's Department of Transportation, told the outlet it's "kind of rare" statewide. "Usually GPS is pretty accurate in Hawaii," she said. "It's not exactly normal for that to happen." She added, "If you see a body of water, don't drive towards it."
8
What to Do in This Type of Situation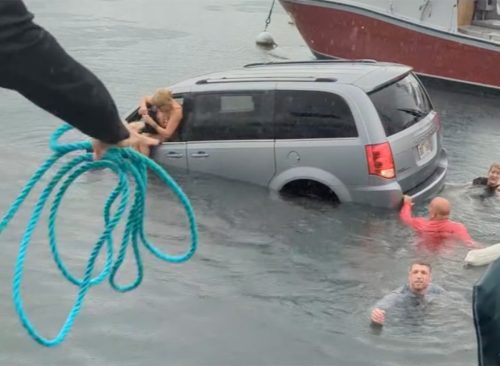 Per the Washington Post, Ellen Edmonds, the director of external communications for AAA, said the federation does not have data on how often this type of incident occurs. But "based on our research, AAA strongly recommends having a vehicle escape tool in the event of an emergency." According to the outlet, "Car windows are made with either tempered or laminated glass, and standard escape tools can't break the latter. It's a good idea to know which your car has and have an exit strategy in case of an emergency. You could even test whether your escape tool works properly before driving. One way to do so is by tapping it against a piece of wood to see if it leaves an indent." 
Heather Newgen has two decades of experience reporting and writing about health, fitness, entertainment and travel. Heather currently freelances for several publications.
Read more