10 States With Highest COVID Hospitalizations Now
Check if your state is in COVID trouble.
COVID-19 is on the rise again nationwide, driven by the latest variants of the respiratory virus. Is it spiking where you live? Tracking cases of the virus has become difficult, as many people are testing at home and those results aren't reported. Health officials have begun following COVID-related hospitalizations as a gauge of where the virus is hitting hardest. These are the ten states that have the highest COVID hospitalizations now, according to the latest data from the CDC.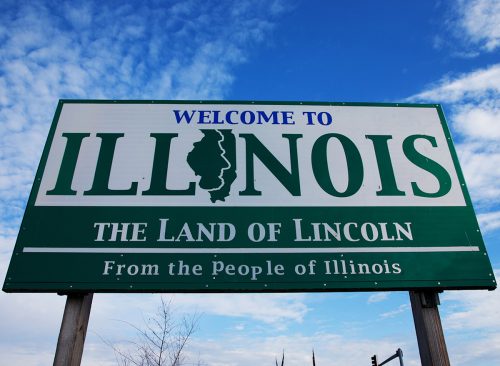 Illinois reported the tenth-highest number of COVID-related hospitalizations, with a daily average of 124. That's an increase of 28% over 14 days ago. Sen. Tammy Duckworth tested positive for the virus; on Sunday, she said she was experiencing mild symptoms and would follow medical guidance on when to return to the Senate.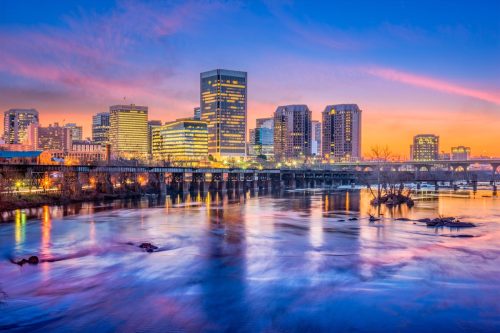 In ninth place, Virginia reported a daily average of 163 COVID hospitalizations, up 15% from two weeks ago. "The best thing I can recommend is to wear your mask when you're sharing air with other people and go get your updated shots this fall," Dylan Knight, the COVID testing coordinator for the Richmond Henrico Health District, told WTVR last week.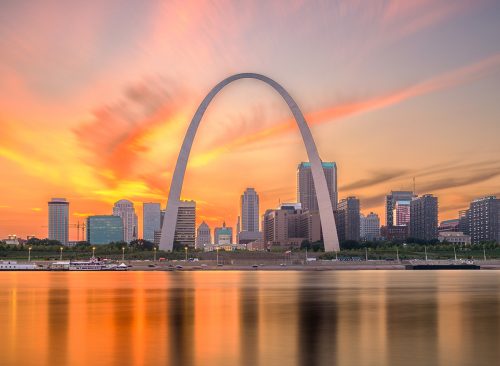 Missouri reported a daily average of 169 COVID-related hospitalizations, an increase of 21% over 14 days ago. "Overall, I would expect cases and hospitalizations to increase – then decrease again before they rise in the late fall and early winter," Dr. Peter Chin-Hong, an infectious disease expert at UCSF, told Fox 2 News. "This has been the pattern for the past three years and may be where COVID may settle to: a smaller swell in the summer and a larger increase in cases in the late fall and winter," he said.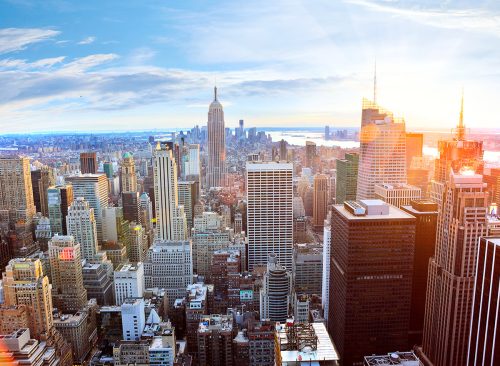 New York reported the seventh-largest number of COVID hospitalizations in the country, a daily average of 212. That's up 21% from two weeks ago. On Wednesday, Gov. Kathy Hochul urged residents to get the updated COVID vaccine that would be available in pharmacies in the coming days. "The updated vaccine, necessary due to waning immunity and mutated variants, was reformulated and developed in recent months following the FDA decision to target a subvariant of omicron, called XBB.1.5," her office said. "According to CDC, more than 90% of the COVID viruses circulating are closely related to that strain, with tests showing the updated vaccine effective at increasing immunity to a more recent variant, called BA.2.86."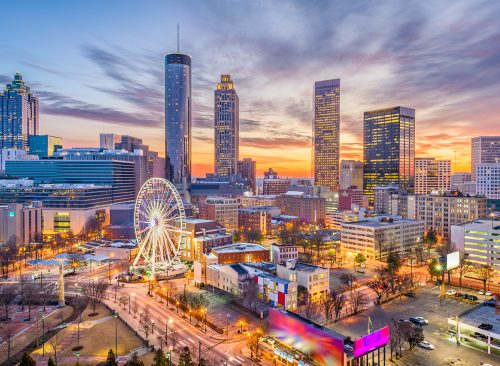 Georgia is in sixth place with an average of 222 daily COVID-related hospitalizations. But its case growth is the fastest in the country: Up 42% over two weeks ago. That's twice the increase of the state with the largest number of hospitalizations.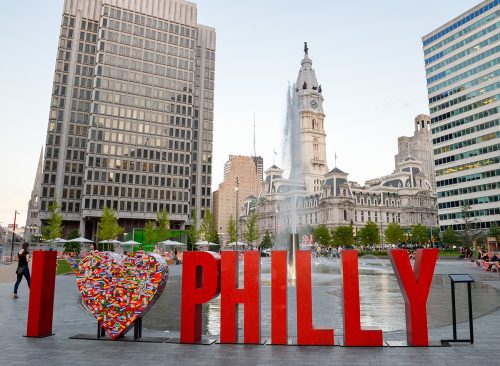 The Keystone State makes the top five with 224 average daily hospitalizations, a 20% increase from 14 days ago. Dr. Graham Snyder, medical director of infection prevention and hospital epidemiology at University of Pennsylvania, urged residents to get the newly approved COVID vaccine. "The vaccine will still teach our immune system to recognize the variants that are currently circulating," he said. "The variants that are currently circulating are a lot different from the very first variants, and they're likely a lot different from the variants that we experienced when we were getting the prior vaccine."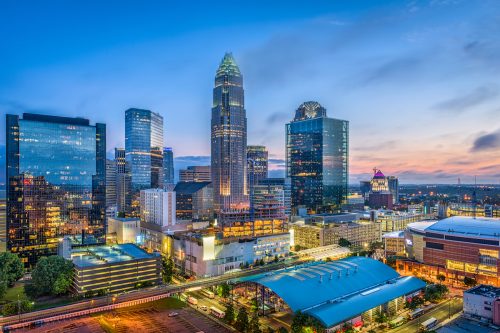 North Carolina reported the fourth-highest number of COVID hospitalizations: 271 is the daily average, up 15% from 14 days ago. Local pharmacies reported that they had already received and begun to administer the update vaccine. "As soon as that approval went through yesterday, we were able to get the vaccine," Gaurang Trivedi, the CVS Health region director, told ABC 11 on Wednesday. "We have a lot of folks who have had their appointments for like Friday, Saturday into next week. So there's a lot of demand."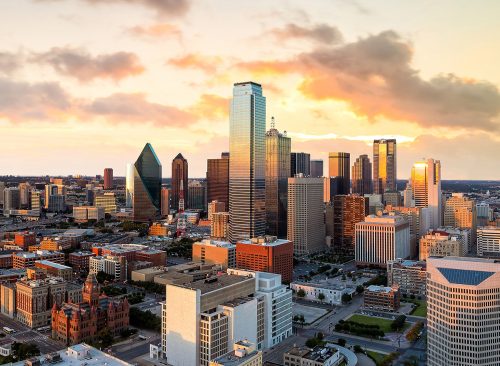 Texas has the third-highest number of COVID-related hospitalizations in the country, with 314 per day. That's a 37% increase from two weeks ago. Axios Dallas reported on Wednesday that only 3% of Texans are up-to-date on their COVID vaccinations and warned that this fall could bring another "tripledemic" of COVID, the seasonal flu and respiratory syncytial virus, or RSV.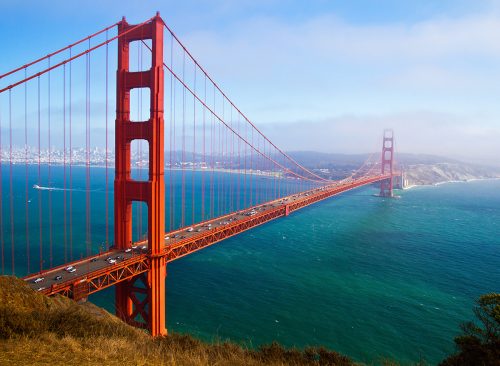 California comes in second place with a daily average of 442 hospitalizations, up 11% from 14 days ago. Barbara Ferrer, public health director for L.A. County, called the situation a "COVID bump." "In our waves, we've seen what I would call almost exponential growth, like things were doubling at a quicker pace," she told the Los Angeles Times on Aug. 31.  "We don't really have that. … I would wait to call something a wave until I saw something that shows there was a steeper rate of increase."
 RELATED: Surprising Signs You've Already Had COVID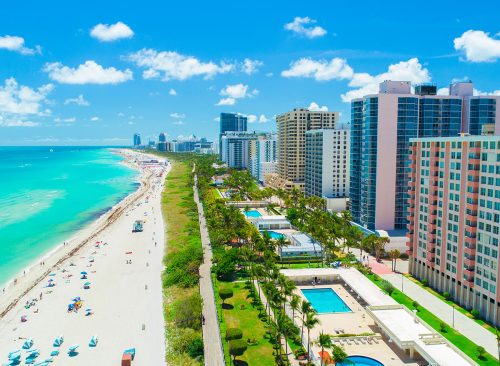 With a daily average of 504 during the last week, Florida has the highest number of COVID-related hospitalizations in the country. It's a increase of 21% over two weeks ago. "What is happening in Florida is that the number of cases [is] slowly creeping up," Dr. Dushyanth Jayaweera, a professor of medicine and infectious diseases expert with the University of Miami Health System and the Miller School of Medicine, told ABC News. "It's kind of anticipated. We were expecting [them] to go up in the winter, but now, this has come up even before that." He says it's likely because more people are gathering indoors and not wearing masks in crowded indoor spaces, and the variants EG.5 and FL.1.5.1, which make up about 36% of cases nationwide.