15 Devastating Signs That the Planet is on the Brink 
It's only going to get worse.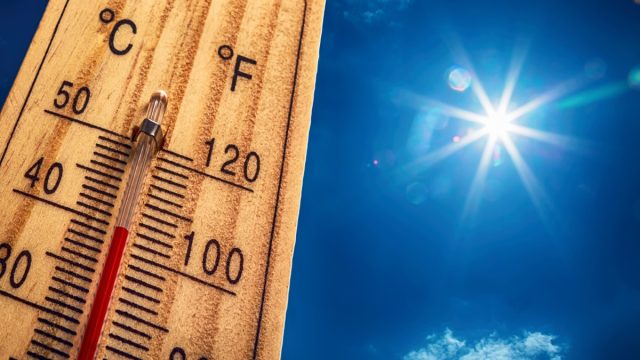 The world is in crisis, and it's only going to get worse. Floods, fires, and deadly heat are sounding the alarm bells, warning us that our planet is on the brink of catastrophe. From extreme flooding in Vermont and Japan to scorching heatwaves in Texas, Florida, Spain, and China, the signs are everywhere. Read on to learn the critical alarm bells that are warning us that the Earth is on the brink of irreversible damage.
1
Unprecedented Flooding and Extreme Weather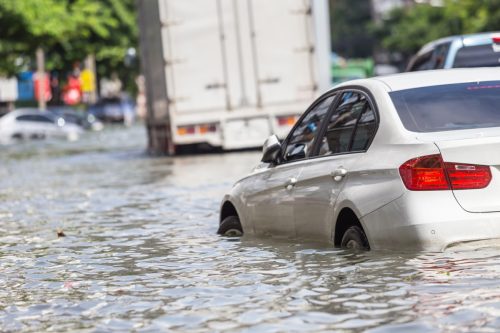 The recent floods in Vermont, where two months' worth of rain fell in just two days, and the deluges in India and Japan are clear indications of the severity of the situation. These extreme weather events are becoming more frequent and intense, leaving devastation in their wake.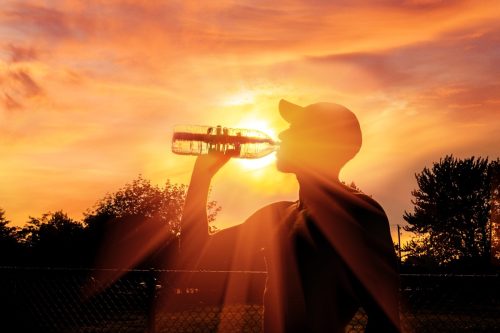 Severe heatwaves are gripping regions around the world, including Texas, Florida, Spain, and China. In Phoenix and the Southwest, a dangerous heatwave is building up. These scorching temperatures are not just uncomfortable; they are life-threatening. Heatwaves are becoming deadlier than ever, pushing our planet to its limits.
3
Rising Ocean Temperatures
The warming planet is also evident in our oceans. Sea surface temperatures have reached unprecedented levels, classified as "beyond extreme." The implications of these rising ocean temperatures are far-reaching and will have severe consequences for marine ecosystems and weather patterns.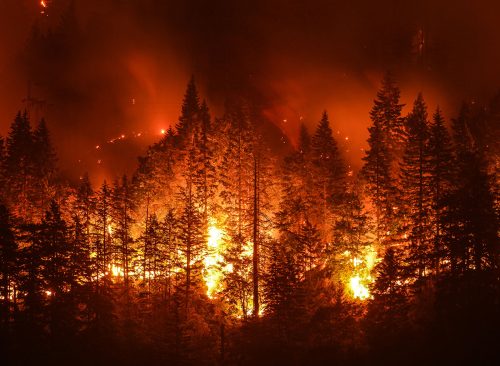 The ongoing wildfires in Canada, which have released dangerous smoke into the United States, are a testament to the severity of the situation. The combination of higher temperatures, drier conditions, and increased flammability of vegetation has created a perfect storm for these devastating wildfires.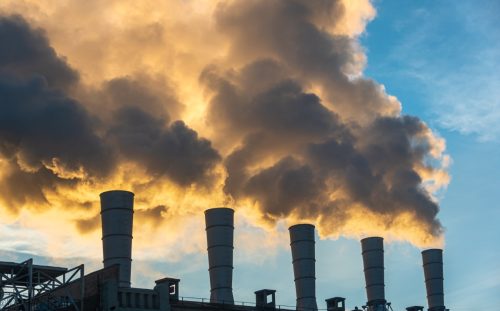 Rising global temperatures, erratic weather patterns, and melting ice caps are undeniable signs of climate change. The escalating levels of greenhouse gases, primarily carbon dioxide, in the atmosphere contribute to this crisis. Urgent measures are necessary to reduce emissions and transition to renewable energy sources. Scientific studies have shown that the increased frequency and intensity of heatwaves, droughts, and extreme weather events are directly linked to human-induced climate change, posing significant risks to ecosystems, agriculture, and human health.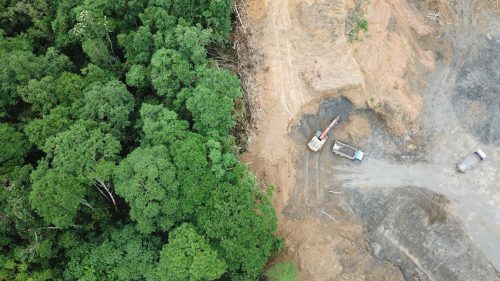 The rampant destruction of forests, driven by agricultural expansion, logging, and urbanization, poses a severe threat to our planet. Loss of forests not only diminishes biodiversity but also exacerbates climate change by releasing stored carbon into the atmosphere. Deforestation accounts for a significant portion of global greenhouse gas emissions, contributing to the warming of the planet.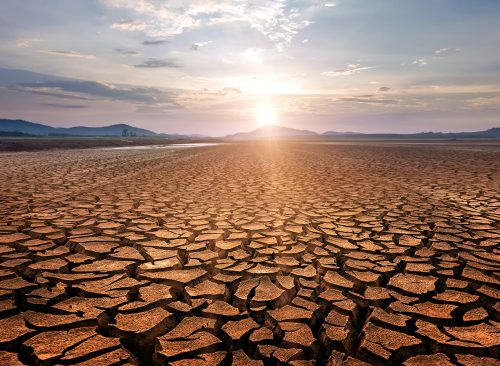 Many regions across the globe are grappling with water scarcity. Overpopulation, pollution, and climate change exacerbate this issue, leading to the depletion of freshwater sources. Changing precipitation patterns and increasing water demand pose significant challenges for sustainable water management. Climate change-induced droughts and shrinking glaciers further intensify water scarcity, jeopardizing agriculture, sanitation, and overall human well-being.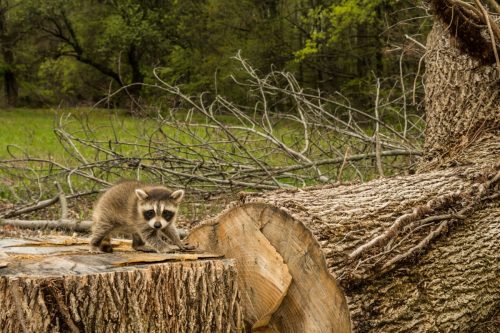 The alarming rate of species extinction is an urgent concern. Habitat destruction, pollution, invasive species, and climate change all contribute to this crisis. The loss of biodiversity not only disrupts ecosystems but also undermines their resilience and ability to provide essential services, such as pollination and nutrient cycling. Scientists warn that this loss of biodiversity may have far-reaching consequences, affecting food security, medicine development, and overall ecosystem stability.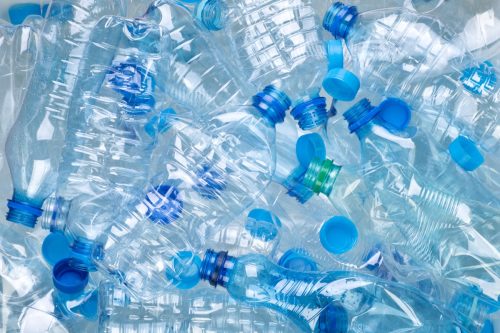 Our oceans are drowning in plastic waste. Single-use plastics, discarded improperly, accumulate in water bodies, endangering marine life and ecosystems. Plastics break down into smaller particles, known as microplastics, which can be ingested by marine organisms and enter the food chain, ultimately posing risks to human health.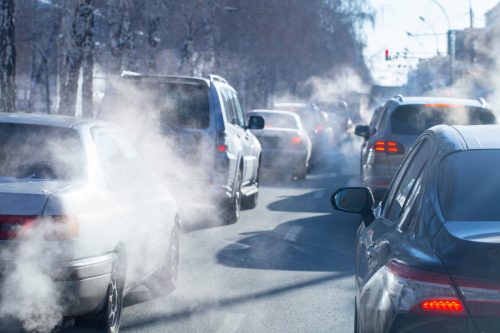 Air pollution is a silent killer, affecting millions of people worldwide. Fossil fuel emissions, industrial activities, and vehicle exhaust release harmful pollutants, leading to respiratory problems, heart disease, and premature deaths. Particulate matter, nitrogen oxides, and volatile organic compounds contribute to the deterioration of air quality, causing both short-term and long-term health impacts.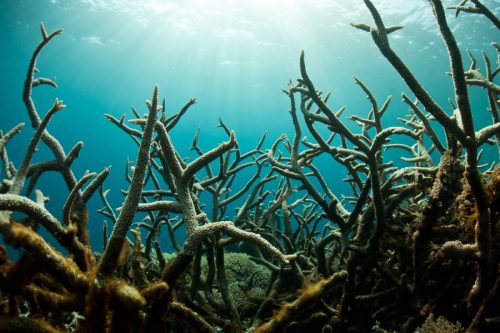 Increased carbon dioxide levels in the atmosphere not only contribute to climate change but also lead to ocean acidification. This phenomenon threatens coral reefs, shellfish, and other marine life, disrupting entire ecosystems. As the ocean absorbs carbon dioxide, it undergoes chemical changes, lowering its pH levels and making it more acidic. Ocean acidification hinders the ability of marine organisms to build and maintain their calcium-based structures, such as coral reefs and shellfish shells, putting marine biodiversity and coastal communities at risk.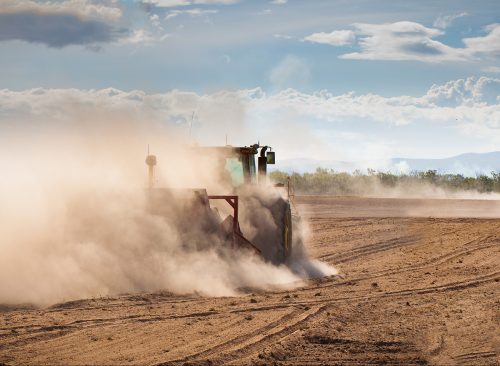 Soil degradation, caused by unsustainable agricultural practices, deforestation, and pollution, jeopardizes food security and ecosystem health. Soil erosion, nutrient depletion, and soil contamination reduce agricultural productivity and impair the capacity of ecosystems to support diverse plant and animal life.
13
Loss of Natural Resources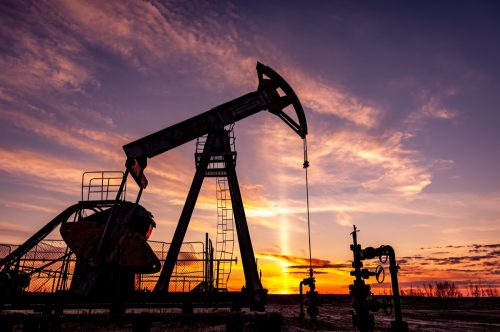 Excessive consumption and unsustainable extraction of natural resources, such as minerals and fossil fuels, deplete finite reserves and contribute to environmental degradation. Mining operations and oil extraction processes often result in habitat destruction, water pollution, and greenhouse gas emissions.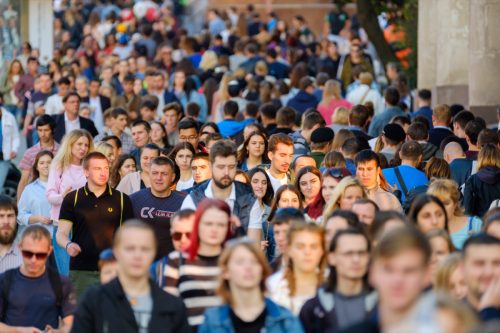 The world's population continues to grow, placing immense pressure on resources and ecosystems. Rapid population growth leads to increased demand for food, water, and energy, exacerbating environmental issues. 
15
Urbanization and Habitat Loss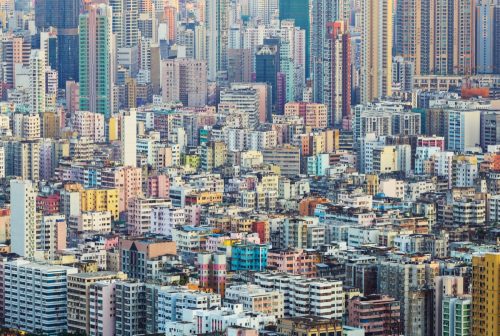 Rapid urbanization leads to habitat loss and fragmentation, displacing wildlife and reducing biodiversity. Expanding cities and infrastructure development often encroach upon natural habitats, disrupting ecological corridors and isolating species populations. 
16
The Impact of Human-Caused Climate Change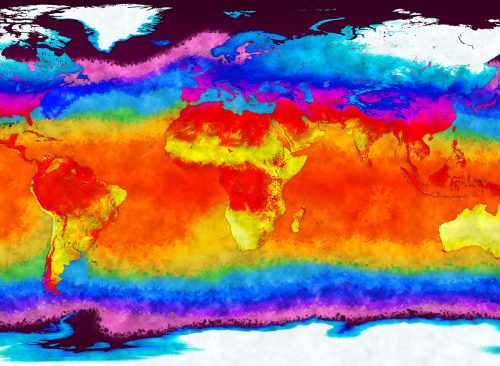 Scientists are unequivocal: climate change caused by human activities is the driving force behind these alarming events, The Washington Post reports. The Earth's temperature has risen by approximately 2.2 Fahrenheit above preindustrial levels due to greenhouse gas emissions. If we don't take immediate action to transform our energy, transportation, and food systems, the global average temperature could increase by more than 5.4 Fahrenheit, resulting in even more catastrophic consequences, according to the Intergovernmental Panel on Climate Change.
17
The Urgency to Wake Up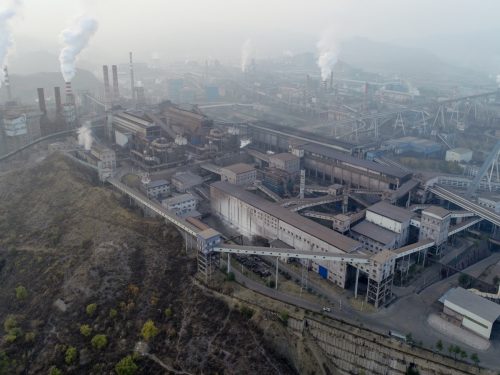 The question is not whether these alarm bells are real but when they will be loud enough to wake us up. Friederike Otto, a climate scientist quoted by the Post, emphasizes that what we are experiencing now is not the new normal. The true new normal will only emerge when we stop burning fossil fuels, a goal we are far from achieving.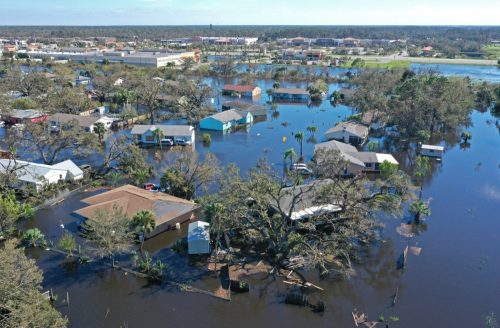 The current season of simultaneous extremes, exacerbated by the return of the El Niño weather pattern and the onset of summer in the Northern Hemisphere, is further evidence of the influence of human-caused climate change. This backdrop of climate change magnifies the intensity and impact of natural disasters, transforming what would have been typical weather events into catastrophic floods, heatwaves, and storms.
19
The Threat of Life-Threatening Extremes Rises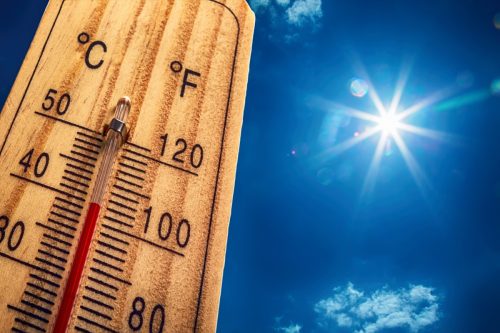 As temperatures continue to rise, heatwaves are reaching unprecedented and life-threatening extremes. Heatwaves in Southeast Asia, southern Europe, and North Africa have demonstrated the link between climate change and intensifying heat. When temperatures exceed 40 degrees Celsius (104 Fahrenheit), it becomes increasingly challenging for our bodies to cool down, putting vulnerable populations at risk.
20
The Duality of Droughts and Heavy Rainfall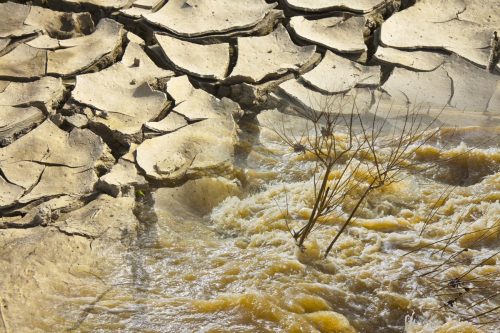 A warmer atmosphere can hold more water, resulting in both devastating droughts and intense rainfall. Droughts are exacerbating wildfires, such as those in Canada, while heavy rainfall events are causing catastrophic floods, as seen in Vermont and New York. These extreme precipitation events pose a significant threat, particularly in vulnerable regions with limited resources to cope.
21
The Ocean's Role and Disruption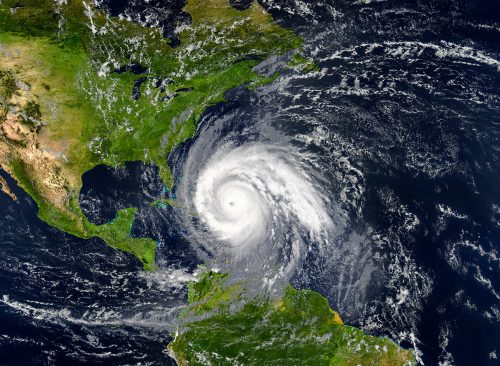 The oceans, which act as a vital regulator of our climate, are also under immense stress. Warmer ocean temperatures are fueling more intense and wetter hurricanes in the Atlantic Ocean and the Gulf of Mexico. Moreover, the disruption of cold-water currents surrounding Antarctica is causing record-low sea ice levels, endangering the stability of glaciers.
22
A Turning Point or a Missed Opportunity?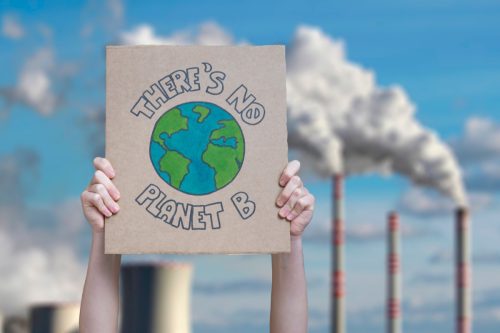 The urgency to address climate change cannot be overstated. Scientists have called for a drastic reduction in greenhouse gas emissions by the end of the decade, yet emissions hit a record high last year. The approval of new fossil fuel projects contradicts the necessary actions to mitigate climate change's devastating effects. It's time for society and governments to realize that the alarm bells are ringing, and we must act now before it's too late.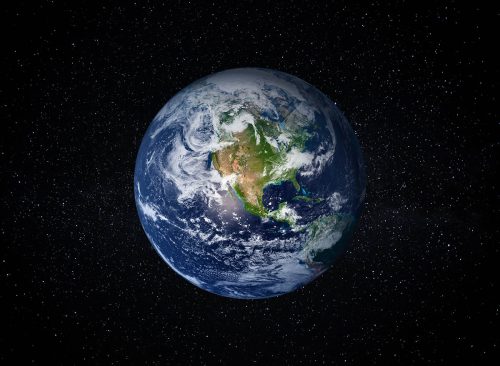 The smoke-filled skies and rising temperatures are evidence that our planet is careening into uncharted territory. Scientists agree that it's the final time to confront the reality of our actions. The choice is clear: we either take decisive action to protect our planet or continue on a path that leads to an unlivable future. 
Christopher Roback is an experienced news journalist specializing in political, science, and crime news.
Read more