North Carolina Woman Calls 911 Over Barbecue Being Too Pink, and Therefore Not Fully Cooked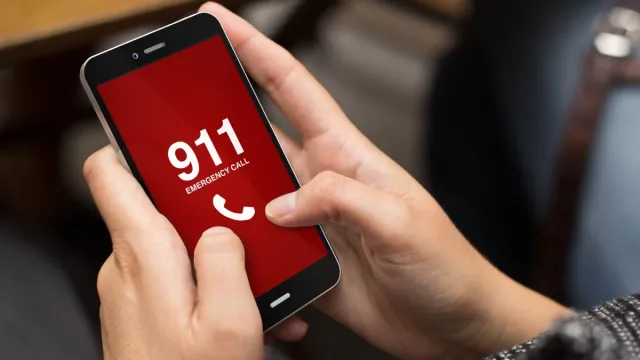 A woman in Durham, North Carolina, called 911 with a creative definition of an emergency this week—she complained the barbecue lunch she'd ordered from a local restaurant was too pink and, therefore, undercooked. Clyde Cooper's restaurant was the site of the customer complaint that resulted in the cops showing up—and now a potential lawsuit. 
It started when customer Annie Cooke told the restaurant's owner, Debbie Holt, her takeout order looked too pink. According to WRAL, Holt told her that's how pork barbecue is cooked. "I kind of snickered a little bit and told her, 'Honey, that's when the barbecue is smoked. It turns pink,'" said Holt. "And she was insistent it wasn't done."
Cooke said she asked for something else off the menu, for the meal to be cooked longer or to give her a refund. After that came, the 911 call and police responded to the restaurant. Read on to find out what happened next.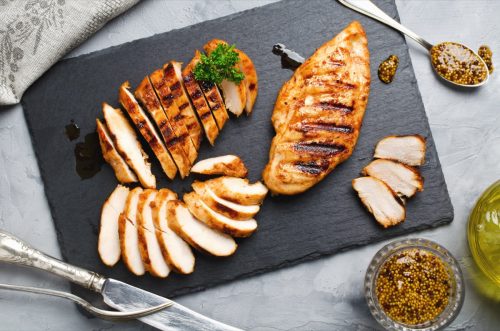 Holt said she tried to explain to Cooke several times why the barbecue was pink. Even some customers chimed in, WRAL reported. She then gave Cooke an alternate order, which Cooke claimed was a single piece of chicken, not the chicken plate she ordered. She then left the restaurant and called 911.
"I had ordered some food from there and the barbecue is pink," said Cooke on the 911 call. "I asked for either for them to cook it some more or exchange my order. They are saying that the meat is supposed to be pink. I asked for them to change my order and they said they are not giving me my money back or they are not going to trade out the food." 
2
Police Respond; Negative Review Follows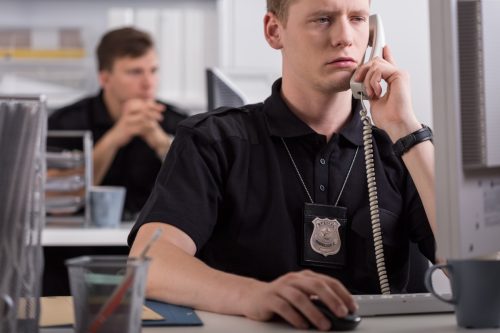 The policeman who responded to the call seemed amused by the whole thing. "When the cop came in though, he had a cute little smile on his face and rolled his eyes, and just had his arms folded," said Holt. "I don't even think he said much to me except, 'I got you.'"
The drama didn't end there. Cooke left a one-star online review of the restaurant, which has since been deleted and Holt screen-shotted for posterity. "Worst customer service I ever had in my life," the review read. "Meat was pink and had lots of fat in it … after I call the COPS up there, they give me 1 piece of chicken in a bag and keep the plate."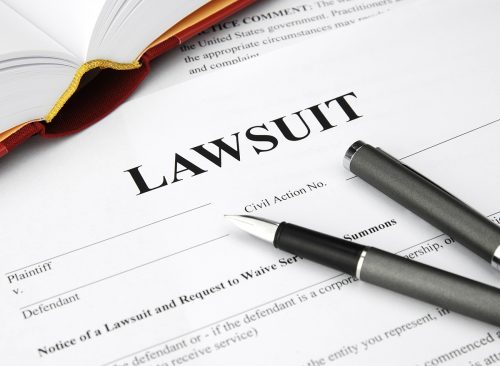 Cooke told WRAL that she wrote the negative review because she felt the owner dismissed her concerns. "That's just the way I felt —  that's the reason I called the cops, because I couldn't get my money back or I couldn't get a different plate," she said. 
She added that she may file a civil lawsuit over the matter.
4
Restaurant Responds on Facebook
Clyde Cooper's posed a long Facebook message in which they gave their side of the story. "Thank you for the continuous support and sharing of the crazy events of this week and the 'pink bbq' love. We had no idea it was going to spread like this and go viral!" they said. "Some thought it might be a hoax, and I probably would too if i heard something as crazy as someone calling the cops over pink (smoked) bbq… but it's as real as it gets."
"Ten minutes after her receiving her chicken, the cops show up," they said. "We had no idea she called the cops because, again, there was no real issue, everything seemed fine, and we all had a good laugh about someone not being willing to listen to reason and teaching about the smoke process. And here we are now."
RELATED: 10 Most Embarrassing Ways People Have Gone Viral This Year
5
Do Not Fear the Smoke Ring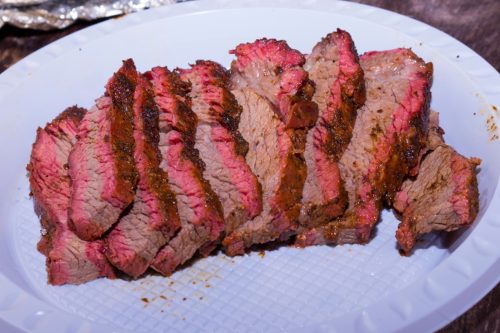 The Takeout explains that the pink area that unnerved Cooke is called the smoke ring. "This is the area around the perimeter of a cut of meat, just beneath the bark, where the flesh takes on a pink color. It happens during the normal cooking process."
The restaurant's owner isn't holding any grudges. "Tell her to come back and I'll educate her about North Carolina, southeastern-style barbecue," Holt told WRAL. "I'd be happy to."
Michael Martin is an experienced writer and editor in New York City. He specializes in helping people make life-improving decisions on their health, nutrition, finances, and lifestyle.
Read more