Woman Who Married Herself "Can't Take It Anymore" and Considers Getting Divorce Just 24 Hours Later
A day later, divorce is looming.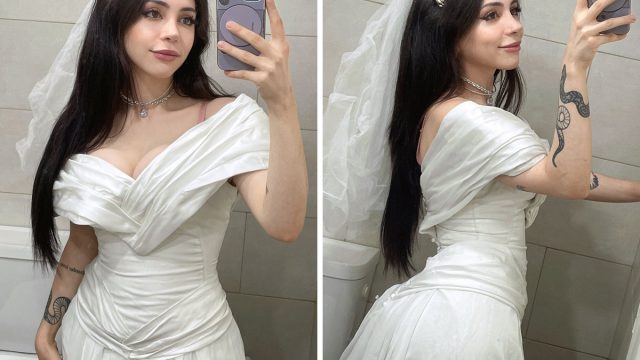 A 25-year-old woman who married herself told her social media followers that she "can't take it anymore" and is considering a divorce after only 24 hours. Twenty-five-year-old Sofi Maure was the picture of wedded bliss one day and self-doubt the next, prompting plenty of reactions among her half-million fans and followers. Read on to find out more about Maure's whirlwind marriage to herself, and a woman in India who went viral last year for her own self-marriage. (We assume she's still happily together.)
"Spurious" Moment Leads to Self-Marriage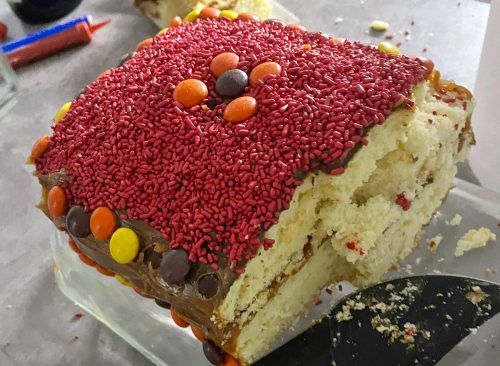 On Feb. 20, Maure made a special announcement on her social media: Posing in a white bridal gown and veil, she said she had "married herself." "Today, in the most spurious moments of my life, I bought a wedding dress and cooked a wedding cake to marry myself," she tweeted.
Maure—who has half a million followers on TikTok, Twitter, and Instagram—found that plenty of her audience wanted to weigh in on her special day. Some called it a stunt for "attention," while others supported the influencer's commitment to herself.  "Everything for a tweet and attention," said one commenter. "What a beautiful moment! I bet you're going to be a beautiful bride someday!" said another. "Every day more schizophrenic," huffed another.
A Day Later, Divorce Is Looming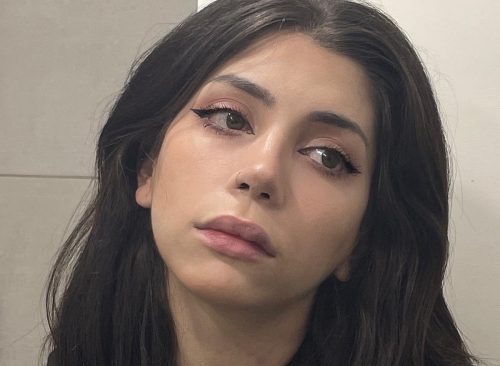 But Maure's self-wedded bliss was short-lived. On Feb. 21, she posted that she was considering a divorce. "Update: one day I'm married to myself and I can't take it anymore, I'm seeing how the divorce issue is just in case," she wrote.  Her followers offered advice. "Get a good lawyer," said one commenter. "When your divorce comes through, marry me," another wrote. "You can't stand yourself," said another.
Another Self-Marriage Went Viral Last Year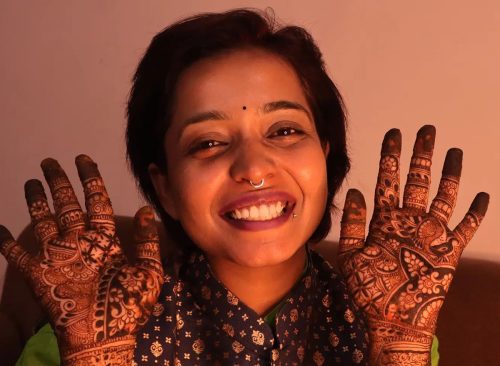 Maure isn't the first person to go viral for marrying herself. Last June, Kshama Bindu, a blogger from Gujarat, India, tied the knot with herself in a traditional Hindu ceremony. "My life is not going to change after this marriage, and that is why I've always wanted to become a bride and not a wife," Bindu, 24, said in an Instagram video. "And I'm going to live my dream today."
RELATED: Woman Who Found Out She Was Three Months Pregnant Weeks After Divorcing Her Ex Remarries Him and Claims They Are Happier Than Ever
"Sologamy" Wedding Attracted Headlines
Bindu made headlines in India when she announced her plans to marry herself. "I just want to be a bride like most women, get ready, wear the best wedding outfit and be photographed. I want to give all the love in my heart to myself. I might fall in love with myself even more," she told The National.  But controversy followed. A priest who was booked to perform the wedding canceled, as did the temple where the ceremony was to take place. But Bindu was undeterred; she simply moved the wedding to her own home. "I never thought that it would be a big deal but I want people to understand that one can be single and be happy," she said. "With my marriage, I want them to look at the positive sides of self-love and accept the concept of marrying [the] self."