Woman Was Scammed Out of Hundreds of Thousands of Dollars by Romance Con Artist. And Then She Got Scammed Again.
"These guys have this down to a science... they are good."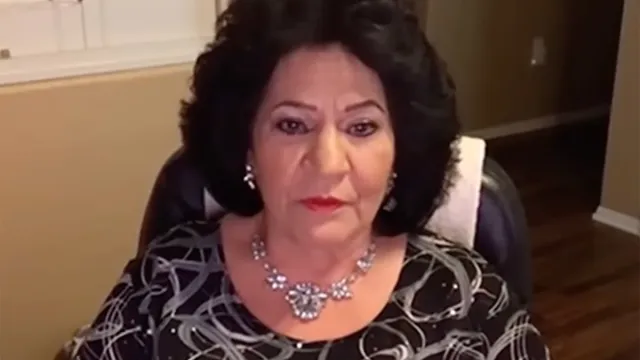 A 69-year-old California woman who was just looking for love found herself scammed out of $250,000 by two different romance scammers online, The Daily Mail reported. When Laura Francis was contacted on Facebook by a man named David Hodge, she was intrigued. The man told her he was a military surgeon on a secret expedition with the Marines in North Korea, helping soldiers who had been injured by explosives.
A months-long online courtship followed, with promises of marriage. Ultimately, Francis learned "David Hodge" was a 26-year-old Nigerian scammer who had led her into a relationship with another online scammer. Together, the men made off with a quarter-million dollars of her savings. Read on to find out what happened, if Francis can get the money back, and how common romance scams have become.
A Few Weeks' Courtship, Then a Money Request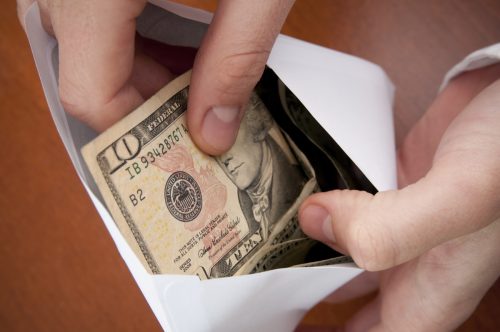 After they met, Francis and "David Hodge" started chatting regularly via text and Google Hangouts. He told Francis his ex-wife had been unfaithful, he was tired of dating younger women, and that he was looking for someone more mature. Hodge began sending Francis daily love notes and romantic songs, then told her he was falling in love with her. Francis, who had never been married, soon became smitten, The Daily Mail reported last week.  A few weeks after they met, Hodge asked Francis for money. 
Money Requested Through Bitcoin Apps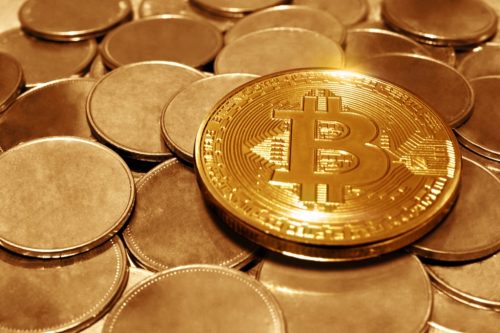 Hodge said that he no longer had access to her bank accounts but would pay her back once his military service had ended. He asked her to send money through Bitcoin apps. First, she sent him $5,500 for a new iPhone. He said that his phone was lost during a covert mission. While the phone was en route, he asked her for another $7,000 so they could continue talking via his friends' phones. Scammer Sent Fake Bank Statement, Military Papers, and Passport Image.
Francis soon became suspicious and told him so. Hodge sent her a statement from a bank in Ohio showing he had a $3 million balance, an employment agreement from the Marines, and an image of his passport, The Daily Mail reported. He also said he was falling in love with her and wanted to get married. Francis agreed. He offered to buy her an engagement ring through a military program. All he would need was $42,568 from her to cover the cost. 
"I Believed in Him"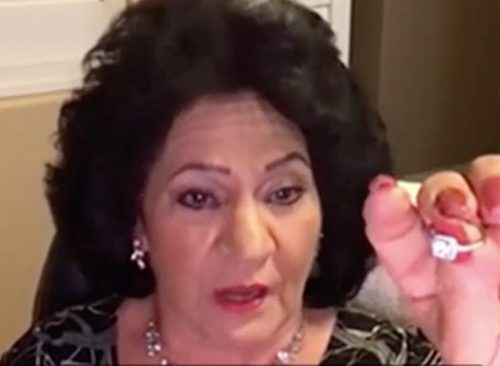 The ring she received in the mail was cubic zirconia with a $9.99 price tag attached. Hodge insisted that something must have gone wrong and that he would sort everything out. "I wanted to believe all the b******t," Francis told The Daily Mail. "He'd tell me 'how much he loved me and that he was so happy he had me in his life," she said. "I believed in him."
One of the reasons the deception got so far: Francis didn't share the details of her romance with any of her friends or family. Hodge had asked her to wait until they could announce their engagement together. 
Another Scammer Offered Help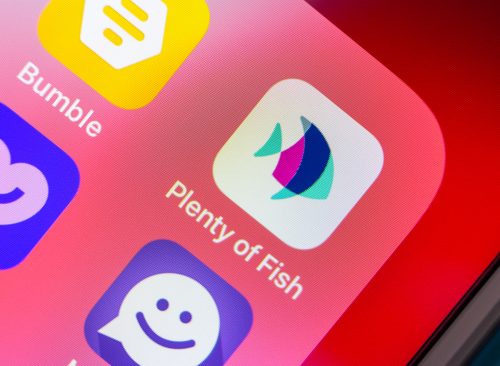 Francis' daughter was skeptical of Hodge, even though she didn't know her mother had sent him thousands of dollars. She encouraged her mom to look for another boyfriend on the site Plenty of Fish. There, Francis met a man who called himself Robert Manguire, claimed to be an oil rig executive and lived in Los Angeles, The Daily Mail reported.
As they began to chat, Francis told Manguire that she was in love with another man but suspected he was lying to her. Manguire told Francis he could help—he had the ability to hack into computers. He warned Francis that "David Hodge" was really a con artist named Dom. He also said he had reported Hodge, his military superiors, and that he had been charged with espionage for sharing inside information with her. Francis panicked and paid $60,000 to bail Hodge out of military jail.
"It Was All a Lie"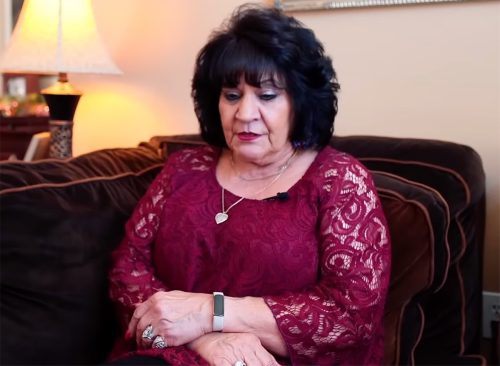 She then paid more money into blockchain accounts at Manguire's encouragement in an attempt to get her original money back. "It was all a lie," she told the news outlet. "They were working together. They put the whole scam together from the beginning. It's really painful because I really cared for the guy. I was in love with David and I was devastated."
"These guys have this down to a science… they are good. They use all these scripts to scam women. I am not a dumb person but I did a stupid thing. I was naïve and vulnerable." Francis is now working with a group called Social Catfish to attempt to retrieve her money. The group traced the accounts to Nigeria and is working with the government to get the money back. 
RELATED: 36 Latest Bone Chilling Details About the Idaho Murder Case
Romance Scams Soaring In Frequency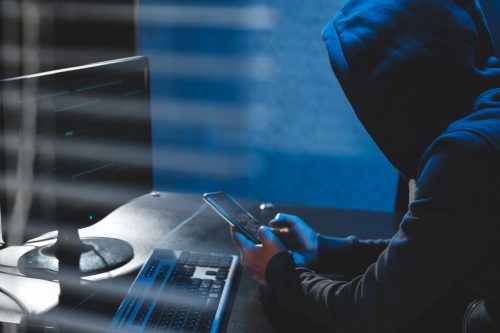 The Federal Trade Commission said that in 2021, $547 million was lost to romance scams—a record amount. "Reports about romance scams increased for every age group in 2021," the FTC said. "The increase was most striking for people ages 18 to 29. For this age group, the number of reports increased more than tenfold from 2017 to 2021."  According to a report by Privacy Affairs, the most popular social media platforms used for crypto scams are Instagram (32%), Facebook (26%), WhatsApp (9%), and Telegram (7%). Bitcoin (70%), Tether (10%), and Ether (9%) are the cryptocurrencies scammers use the most. Experts say most crypto scams begin with a message, post, or ad on a social media platform.