Brave Young Woman Fights off Man Who Attacked Her Inside Gym. "Show Him That You're Strong."
Nashali Alma fought back and scared the man away.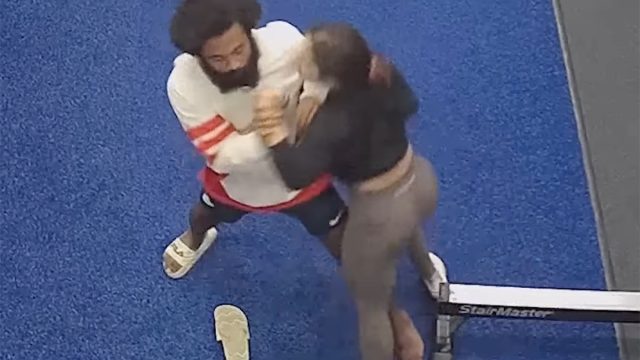 A 24-year-old woman fought off a would-be rapist inside her apartment complex gym, fighting back against the man who chased and tried to assault her. Nashali Alma says she let the man into the gym because she had seen him there before—but he took advantage of her trust. "I would tell every woman always to keep fighting, never give up," Alma said in a video posted on the Hillsborough County Sheriff's Office YouTube page.
"As long as you fight back and show him that you're strong and you're not giving up, I believe it's possible to escape. It's better to reach out to law enforcement sooner than later. The sooner they have the information, the sooner they can catch that person." Here's what happened to Alma, and the attacker.
Security Footage Captures Attack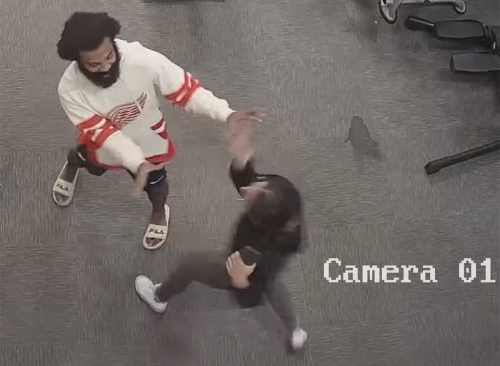 Security footage of the incident shows Thomas-Jones repeatedly attacking Alma inside the complex gym and the woman desperately fighting back before he finally gave up and left. "On January 22, 2023, Hillsborough County Sheriff's Office deputies responded to the Inwood Park Apartment Complex to investigate an assault. Upon arrival, deputies spoke to Nashali Alma, 24, who told them she escaped a man who attacked her in the gym," HCSO says in a statement.
Attacked Without Warning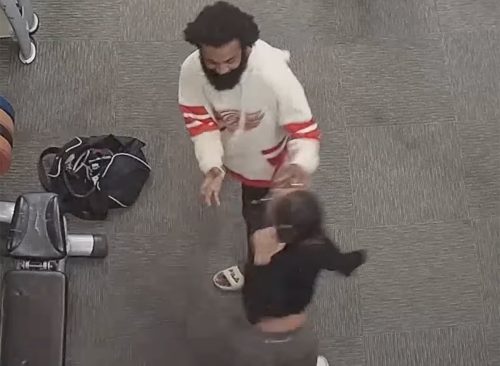 The Sheriff's report says Alma was trying to work out when the man attacked her. "Alma said she was exercising alone before letting the suspect into the gym. She explained that she opened the door for him because he was someone she'd seen previously in the gym. As Alma continued her workout, the suspect, Xavier Thomas-Jones, 25, approached her and attempted to grab her waist. She yelled at him, demanding to get away from her, but he continued to chase her around the gym."
Man gave up his attack when Alma wouldn't stop fighting back. "Thomas-Jones then grabbed Alma and pinned her on the floor. She continued to fight him off while attempting to call 911. Eventually, he released his grip on Alma, and she immediately ran out of the gym to a nearby apartment," the Sheriff's report says. Alma then called for help, describing her attacker.
RELATED: 36 Latest Bone Chilling Details About the Idaho Murder Case
The Attacker Was Arrested and Charged
Police managed to track down Thomas-Jones, who was arrested less than 24 hours later on January 23, 2023. He is facing charges of sexual battery, false imprisonment, and kidnapping. Alma says she spoke out about the attack in hopes it might help other women.
Law enforcement are praising Alma's bravery. "I was disgusted by the suspect's actions, how he preyed on this young woman," says Hillsborough County Sheriff Chad Chronister. "This woman's strength, courage, and determination are inspiring. I know that her bravery to share this story will impact the lives of many other women."
Ferozan Mast is a science, health and wellness writer with a passion for making science and research-backed information accessible to a general audience.
Read more