Woman Complains She Had the Worst Flight After Passenger Died. The Internet is Fuming.
Woman's rant goes viral after she demands compensation because food and beverage service was stopped due to a passenger dying on her flight.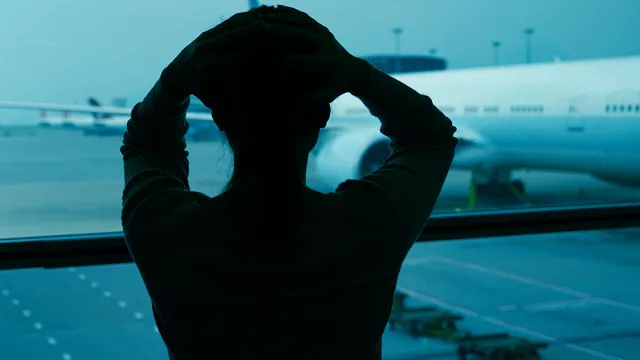 A passenger who flew British Airways was so angry the airline hasn't compensated her for the "extreme trauma" she experienced on a flight where another passenger died, she wrote a lengthy rant about the situation asking for advice from fellow travelers that backfired.  Instead of receiving support, the unidentified woman, whose post made the rounds on social media going viral before it was deleted, was slammed for being insensitive and selfish. 
The Airline Stopped Responding to the Poster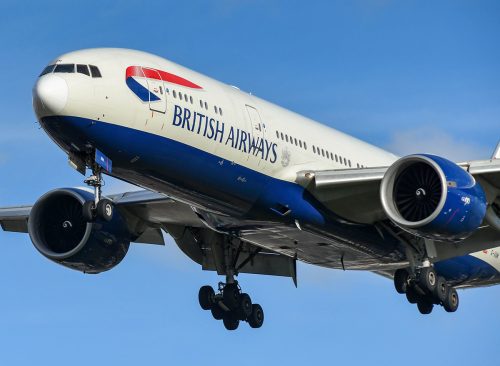 The intent of the long rant was to explain what happened on the BA flight and why the passenger is demanding compensation. "I issued the complaint below to BA in Jan and have no correspondence from them aside from the generic we're looking into your complaint email (these have now stopped as of 3rd Feb). Can you have a read and let me know if it's worth pursuing?"
The Delayed Flight Threw Off Her Kids Schedule and the Plane Was "Dirty"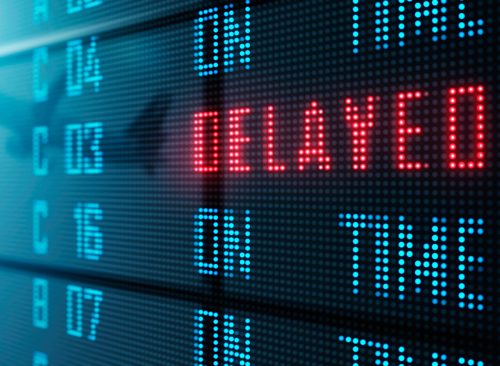 The woman was traveling with five kids ages 2-13 and her pregnant sister who was six months along, and the family was upset the flight was delayed before take off. "The flight itself was just short of three hours delayed which was very frustrating," she wrote. "Whilst we was given vouchers for food, it was a limited amount which just about got a meal. It was also very late into the evening which meant that the children and my sister were very tired, frustrated and hungry and ruined their routines."  The poster added, "We were told the delay was due to the flight, leaving the UK later than expected, therefore causing delays in Jamaica. By the time the flight arrived everything was extremely rushed in order to get passengers onto the flight and the flight itself was very dirty. I'm not certain it was even cleaned properly before we were asked to board."
A Passenger Dying Inconvenienced the Traveler and Her Family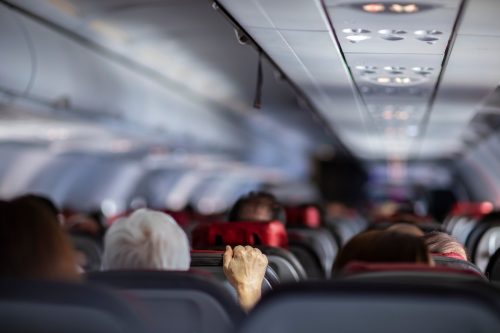 The person who wrote the tirade stated that in December she was traveling with her family back to London from Jamaica when another traveler died on the flight. "A passenger directly to rows behind us, passed away in the most horrific way, giving us the most traumatic experience during a flight. She went on to explain, "Around 3 and 1/2 hours prior to us landing in the UK we was awakened by commotion, going on by the airline staff, and a passenger two rows behind us regarding a passenger losing consciousness. Whilst the airline staff responded quite quickly, it was extremely traumatic to witness. My nephew was moved from his seat during his sleep into the row ahead of us onto my lap in order to prevent him from witnessing what was about to occur (still only three rows ahead of the ordeal)."
Meal Service was Stopped Because of the Death of a Passenger and the Family Was Upset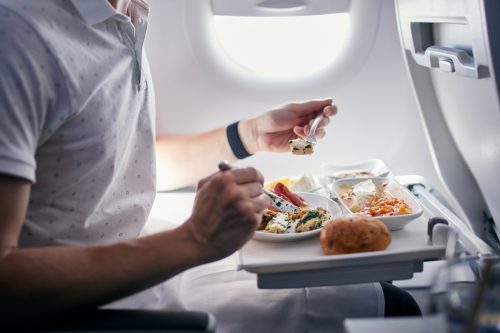 The staff immediately attended to the person who needed medical care and as a result food and beverage service was halted, which upset the family. The woman wrote, "Naturally, during the course of this experience, it meant or flight services were halted and aside from the initial meal, drinks and flight mills were discontinued, so we did not receive a thorough flight experience that we had paid for. I am extremely infuriated by British Airways handling of this situation, following the flight because I would have expected some sort of communication from yourselves to those of us that have been on the flight, particularly close enough to have been impacted and witnessed the whole experience to check on our well-being, apologise for the experience and offer some sort of compensation or counselling following it."
The Family Was "Traumatized" Watching a Passenger Die and Wants to be Compensated
The woman shared more details as to what happened and reiterated how disrupting the situation was to her family. "The passenger that was losing consciousness was then placed in the aisle beside us in order to perform, resuscitation CPR and attempt to save her life; the entire experience went on for over an hour. I've never in my life witnessed someone being shocked or having CPR performed and never would've expected that to happened on flight returning home."  She went on to explain, "Over the Christmas period we have been extremely sad and I'm traumatised by this experience and it is something that neither myself and my immediate family including the young children have been able to stop talking or thinking about and have had many sleepless nights and stress and worries about the events that occurred during the course of the flight."  The poster added, "I would like to hear from British Airways, what you plan to do in order to compensate your passengers that had to deal with this ordeal and what will be done to improve your services going forward in no way is this acceptable and they should not be normalised or swept under the rug for the family that had to go through the audio of all the passengers that had to endure it."
Woman is Blaming Airline for Playing a Role in the Death of the Passenger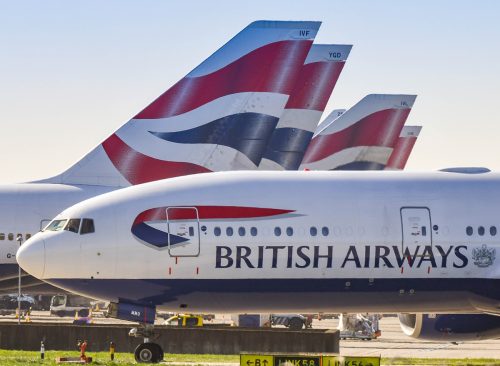 Not only is the woman mad at BA for the entire situation, but is partly blaming them for the death of the passenger. She wrote, "We also have been led to believe had the flight not have been delayed and this poor lady had been able to eat on time and not had the chaotic experience leading up to and boarding the flight, her life may not have been wasted, and she may still be here today."
Twitter is Fuming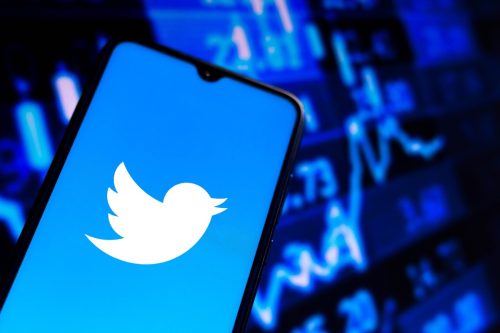 The long rant was not met with the support and advice the traveler was seeking. Instead, people became outraged and chimed in on Twitter. 
"That poor person lost her life and all she was worried about was getting her breakfast before landing into London. Me Me Me Me," one person noted.
"Is this even an actual verified event or some top class trolling?" one questioned.
"All I can see in that text is 'me me me me me me me … me & me'," another stated.
Heather Newgen has two decades of experience reporting and writing about health, fitness, entertainment and travel. Heather currently freelances for several publications.
Read more