Woman Shamed for Belly Size Says She's "Fat Not Ugly" as Viewers Defend Her
Plus size woman gets criticized for her weight, but she's not tolerating the hate.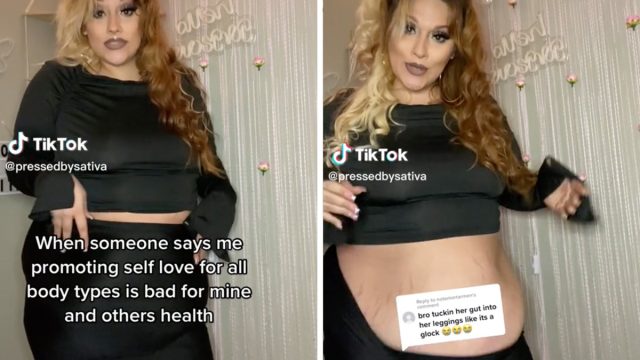 TikTok user who goes by the name pressedbysativa loves her plus size figure, even if others don't. The nail tech shared with her 212,000 followers that she's being trolled for appearance, but hit back saying she's "fat not ugly," and supporters are cheering her on. While some commenters believe she's "unhealthy" and mock her looks and style, she states, "my belly isn't your problem," and continues to show off her curves. 
Doesn't Promote Anything But "Love"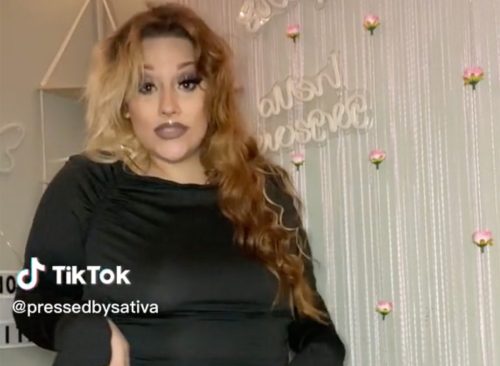 In a recent video titled "I don't do what I do to promote anything, but love," Sativa wears a long sleeved black crop top and black skirt, doesn't say anything, but looks at the camera and lip syncs to Jelly Roll Save Me. "They say my lifestyle is bad for my health." As she's singing to her followers, the video caption comes up and reads, "When someone says me promoting self love for all body types is bad for mine and other's health."  Another caption pops up and states, 'But it's myself and others get rid of the mental turmoil we were in for years."
How She's Dealing With Trolls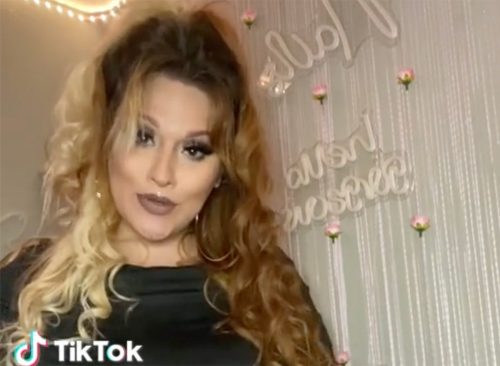 Sativa doesn't seem to care what others think, but she is hitting back at her people for criticizing her. Wearing the same outfit–black crop top and skirt, she posted a four second clip responding to someone who left the mean comment,"bro tuckin her gut into leggings like it's a glock." In the short TikTik, she pulled up her shirt, jiggled her belly and said, "locked and loaded, baby." She captioned the video "Replying to… where else should it go? Lol."
Encourages Others To Love Their Body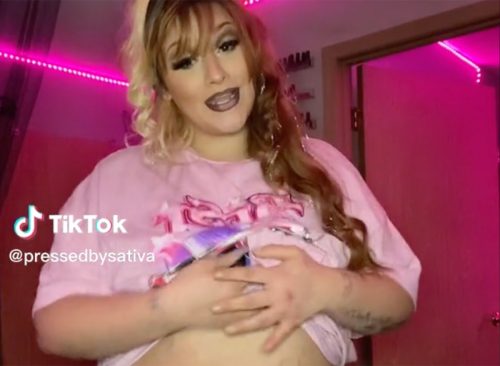 Although there's been negative comments about Sativa's body type from viewers, she brushes them to the side and keeps positive. In one video she captioned "Your body and soul are beautiful" Brye's Diet Culture plays "there's nothing wrong with my body, and Sativa lifts her shirt up and shows off her belly. She then wrote "and there's nothing wrong with your body either." She added, "Our worth isn't determined by what our bodies look like. If people can't see what's within your body then you don't need them in your life."
No Matter What Haters Say, She'll Wear Whatever She Wants
Sativa is married with two kids and revealed her husband loves the way she looks. For those who don't, she doesn't care and has no plans of changing. In one video, she can be seen rocking a small tube top and black sweatpants, which shows off her tummy. She writes, "When I'm wearing something comfortable and someone says then don't want to see my belly." She then jumps up and down so her belly moves and points to her stomach. "Sorry but I'm gonna wear what makes me comfortable," she wrote alongside the video. 
Supporters Say She's a Queen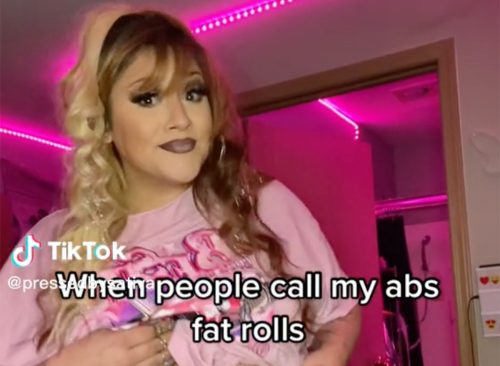 While there's been some hate, there's also been plenty of love for the TikToker.  "Just a Queen suits better I think," one supporter said. "You're beautiful babe," while another agreed that Sativa looked "still damn beautiful. One commenter wrote, "Girl, let them hate. You are gorgeous." Another person stated, "Right. If they don't want to see, then don't look, it's real simple. You are gorgeous." Someone else wrote, "You look phenomenal my love!"
Heather Newgen has two decades of experience reporting and writing about health, fitness, entertainment and travel. Heather currently freelances for several publications.
Read more